Some weed porn for your eyes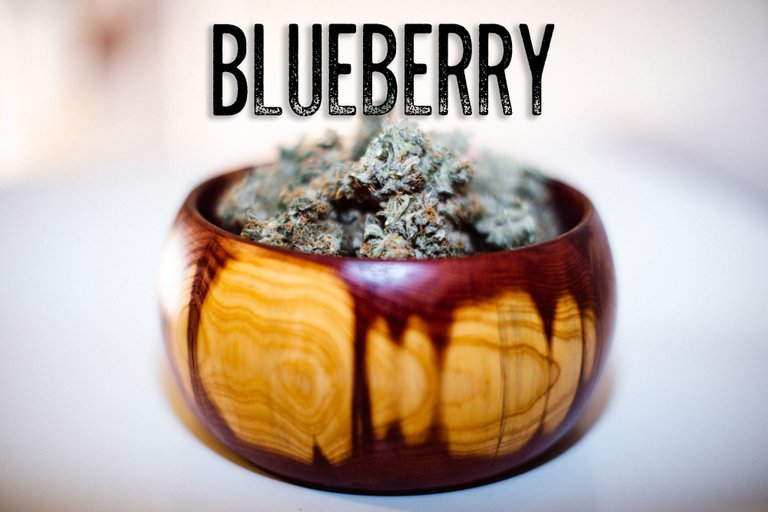 Blueberry

I really love the way that weed looks. It is such an interesting looking plant. I got this cool bowl from my brother in law and it is perfect for showcasing my weed in.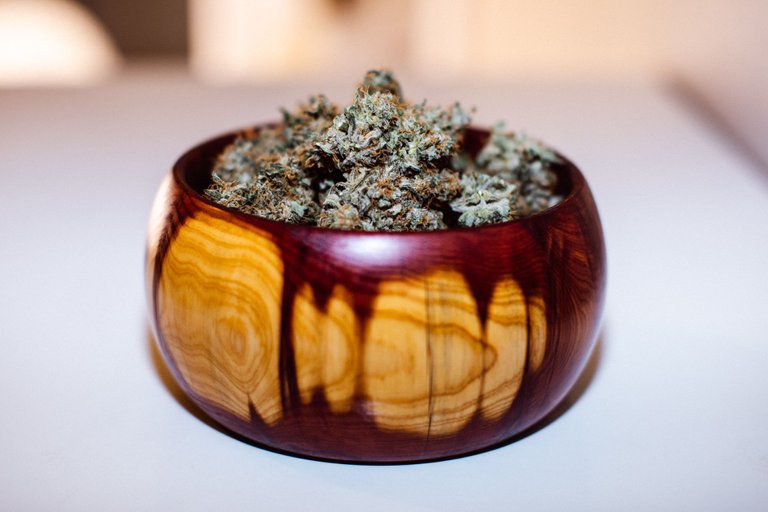 The bowl is a perfect size for showing off my buds that have been curing. I started curing this blueberry strain has been curing since June 13th and it is amazing. I have given some of it away to some friends for them to test, so I have about two ounces left that I will continue to cure over the next few months.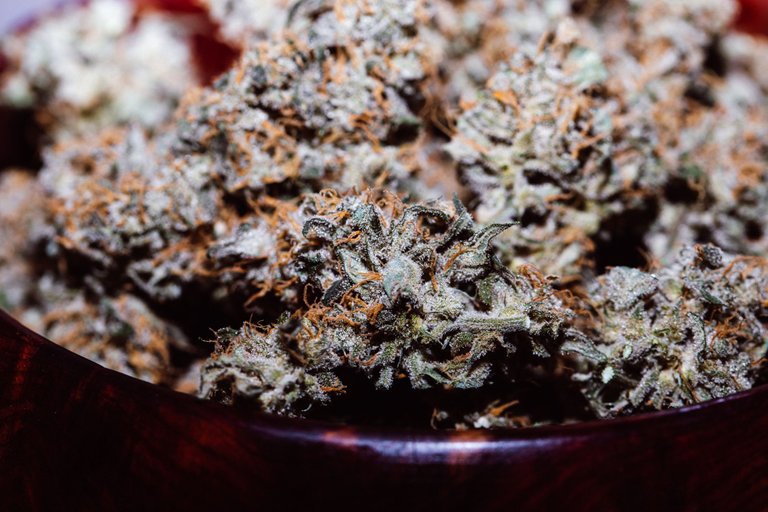 I really love the colors in this one. This was one of the best looking harvests that I have ever had. The buds had awesome shapes and they are covered in frosty trichomes.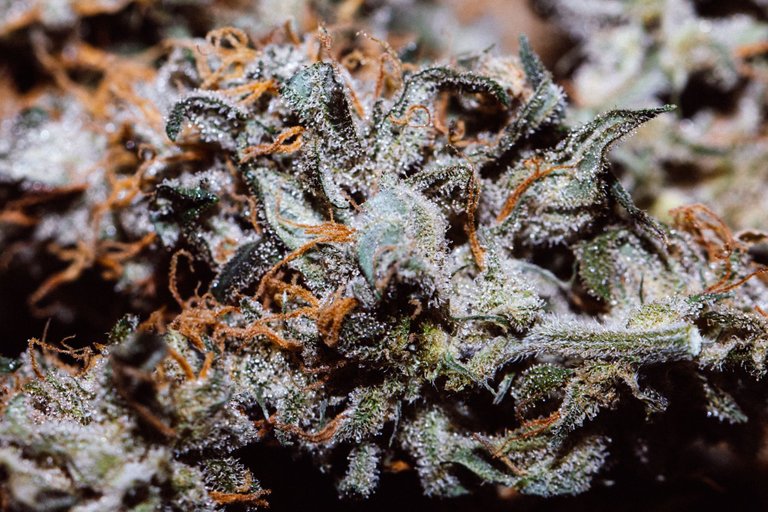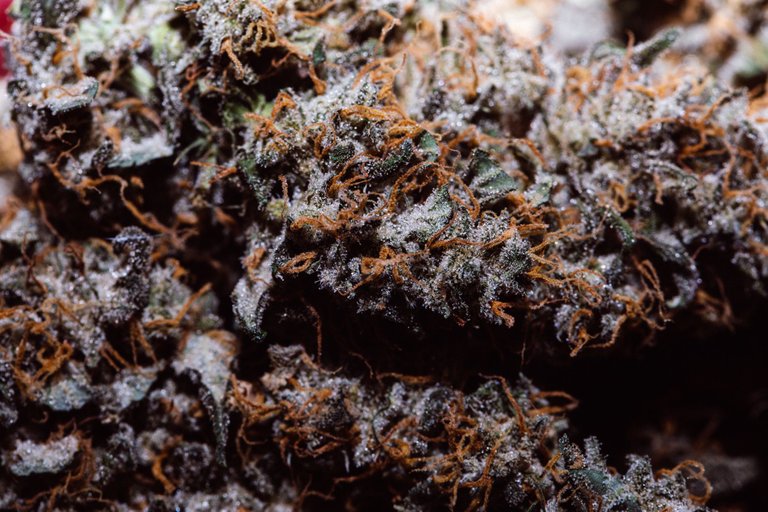 I think I could have let these buds go for a few more days before harvesting. There aren't as many amber colored trichomes as I prefer, but this is still a pretty amazing strain. It hits you pretty hard with a very strong and relaxing body high. It also has very minimal head high effects, so you can still get some stuff done if needed. But be careful because if you do sit down, you may have a hard time getting the motivation to get up again, so if you do need to get stuff done, do it before sitting cause the couch lock is real with this one.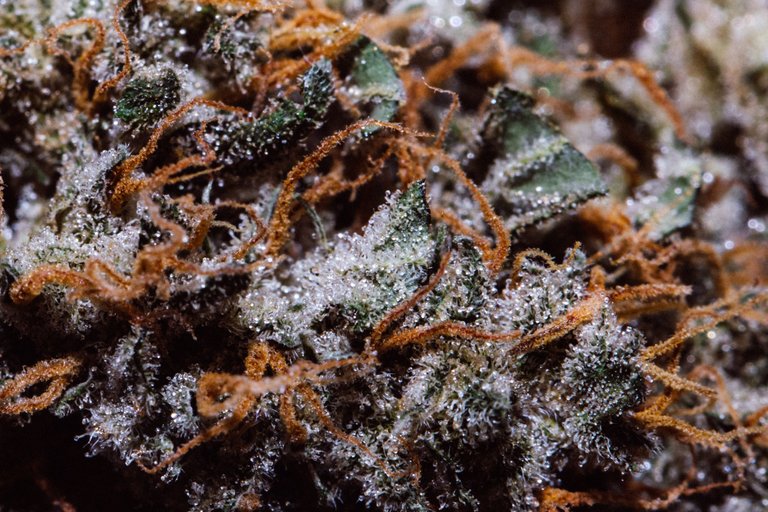 Just check out that frosty goodness. It doesn't get much better than that does it?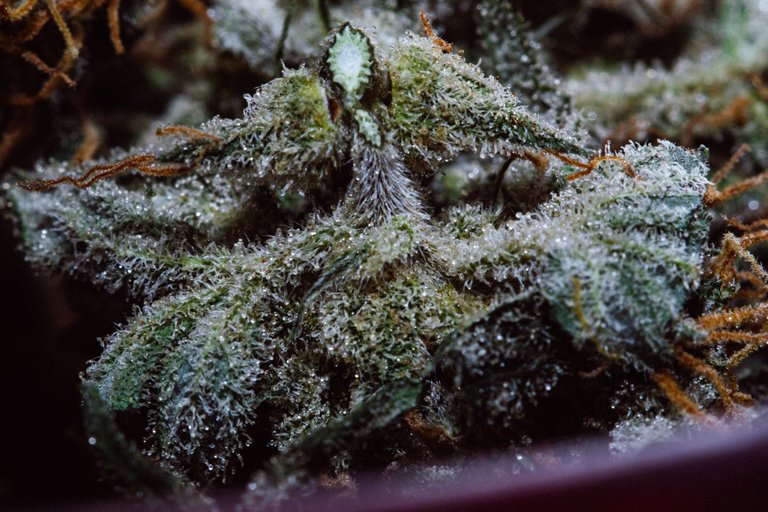 I left a lot of the smaller sugar leaves and pieces of stem on these buds just because they were covered in trichomes as well and since I don't smoke, I don't need to worry about the harshness from those leaves or the stems. Smoking your weed is so 20th century. Vaporizing or infusing is the way to go. All the cool kids are doing it.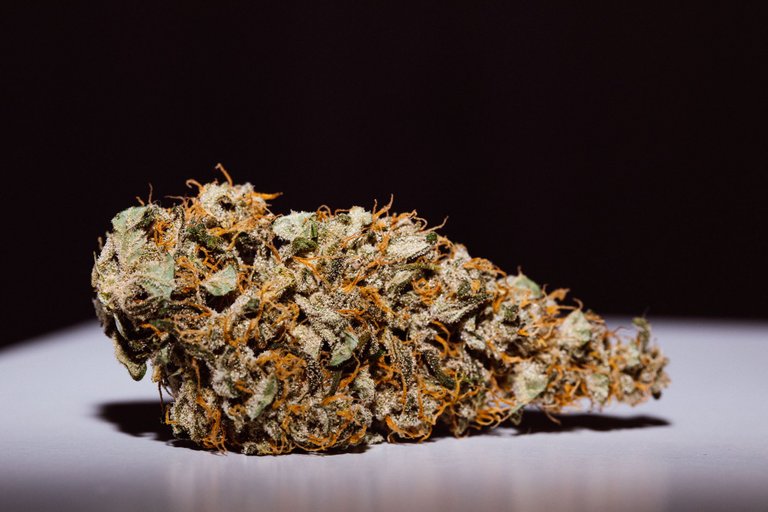 This little plant is a lifesaver and has done so much for me since I started medicating with this instead of the pharmaceuticals. There are so many different ways that cannabis can help you in your life. Hopefully our government here passes the legislation necessary to remove it as a schedule one drug. It can save so many lives.
---
---