So much green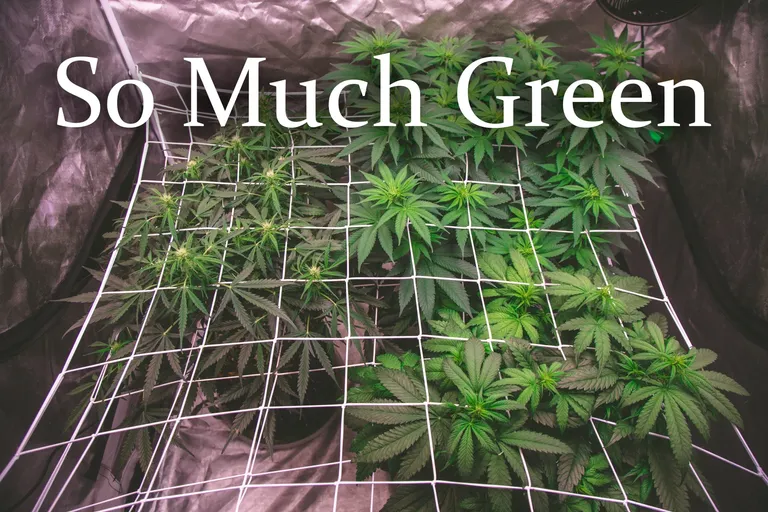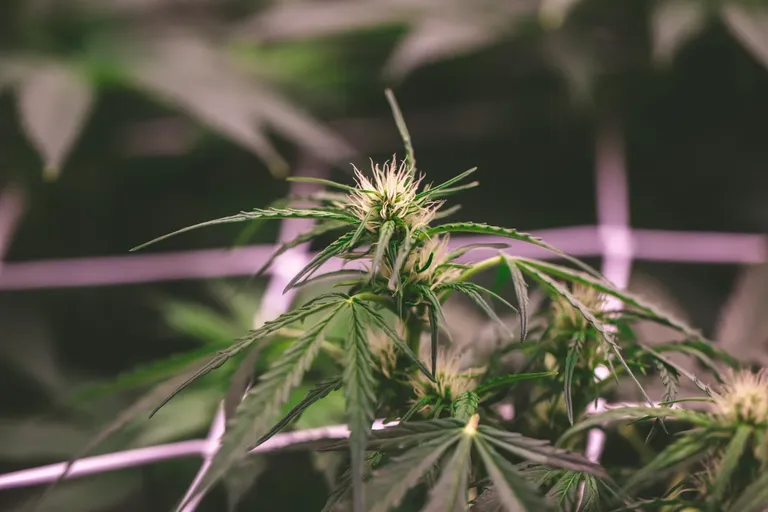 Purple Haze buds are coming in nicely.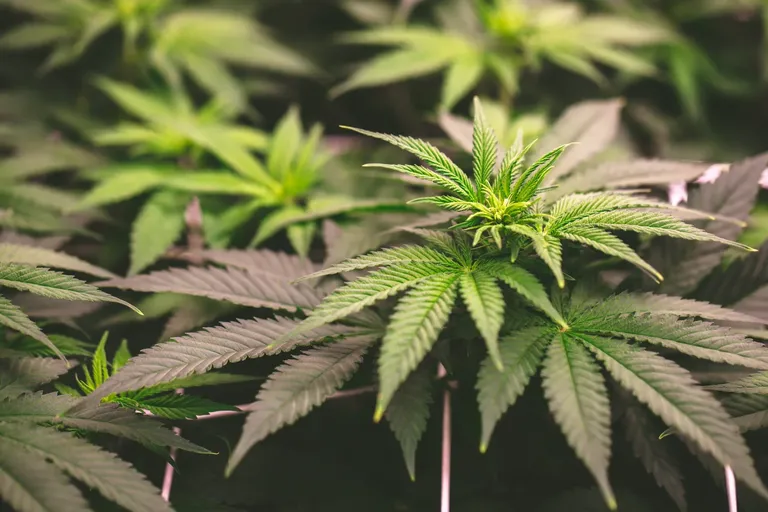 White Widow is preparing for budding.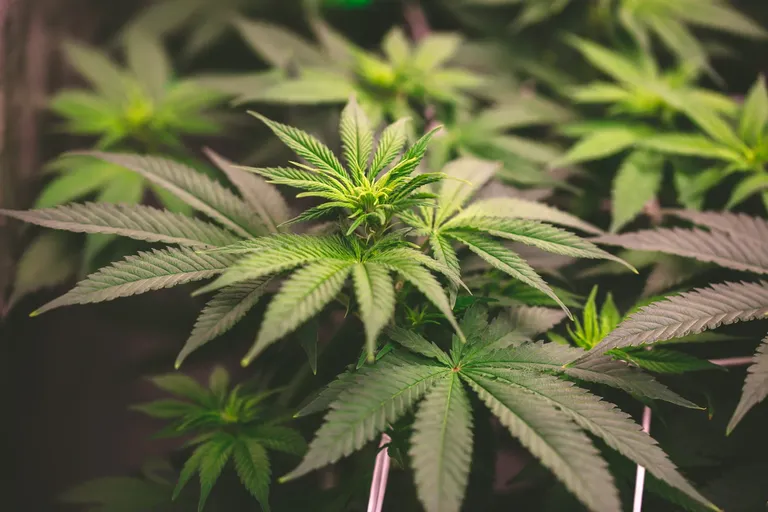 I am excited for White Widow to begin budding because it is looking perfect right now.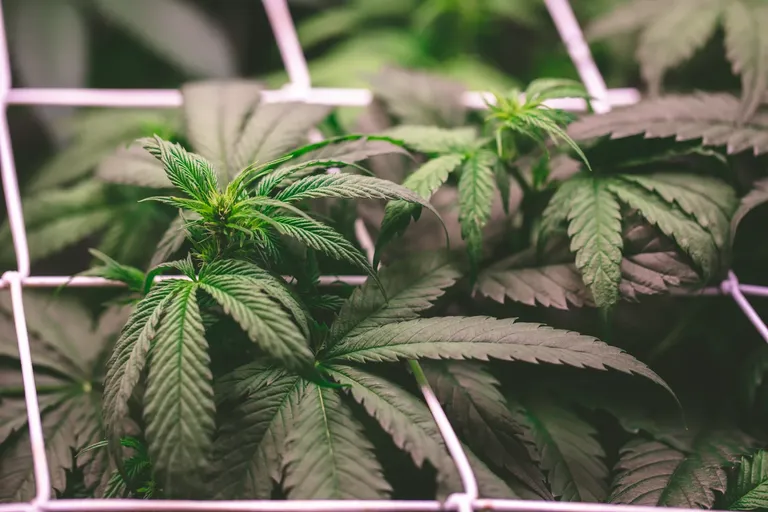 AK47 is beginning to flower as well. This one will be interesting to see how well it does. It is crazy to think that it was almost dead at one point.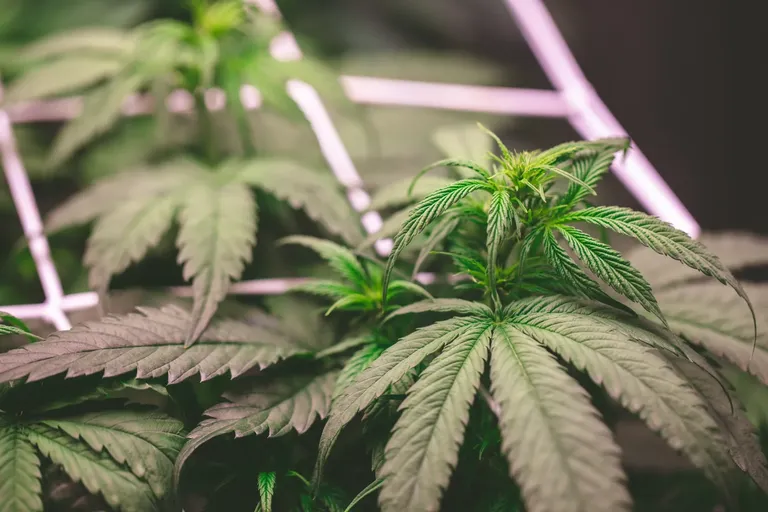 AK47 buds are going to be massive.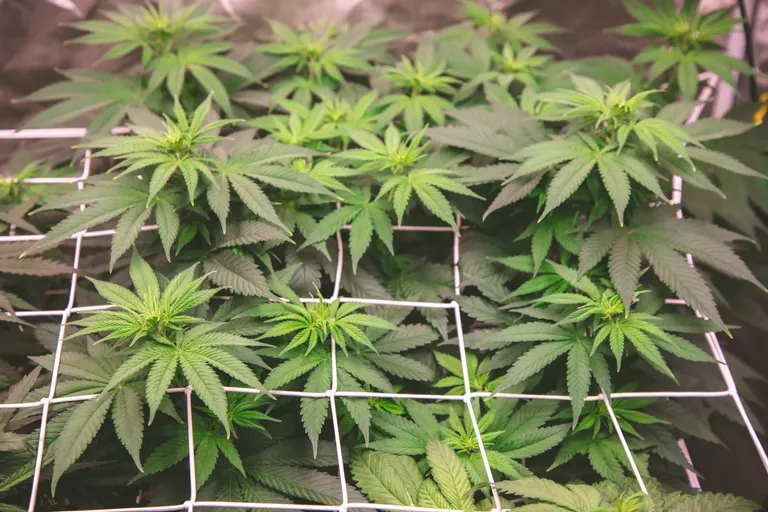 White Widow will have so much bud on it soon.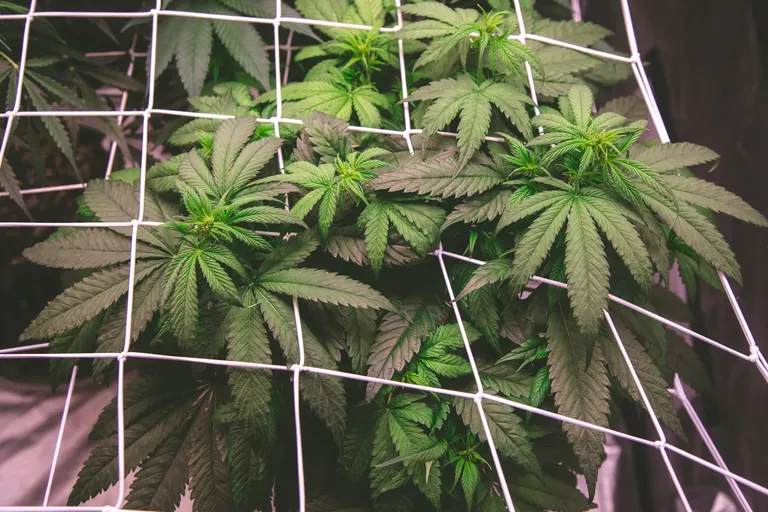 AK47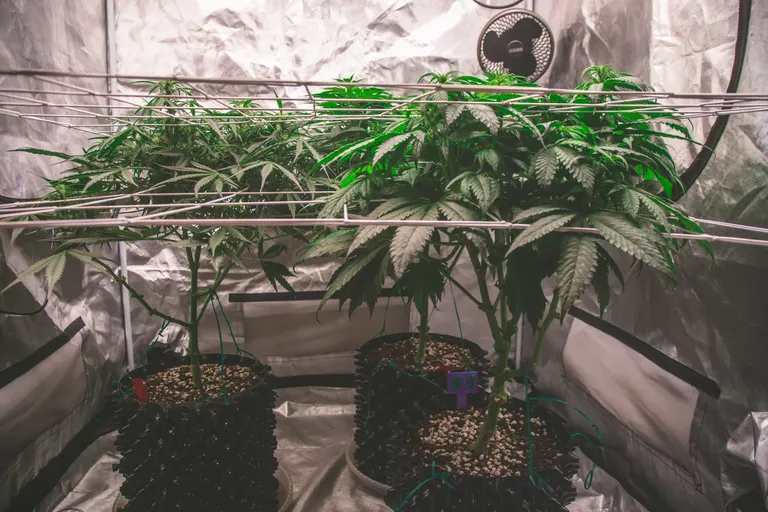 I am going to have to defoliate one last time in a couple weeks once all the plants have finished stretching and progressed into the later stages of flower.
Such an awesome looking plant.
We are heading into week three of flower for these ladies and they are all doing great. It has been a busy past couple days with my wife's surgery and taking care of her and everything else around the home. She is home now and recovering very nicely though. Thank you to everyone that commented on my last post. Instead of replying to the comments and saying the same thing in each one, I decided to just upvote the comments showing support to her.
My plants are progressing very nicely and it wont be long until the tent is full of huge buds. I really enjoy growing photo periods instead of autoflowers. There is something about being able to really control all the aspects of the plant's grow cycle that is really nice. Being able to create a nice even canopy is so rewarding as compared to the plants just doing their own thing.
Speaking of canopy, I wish that I would have put the netting in there a week or so earlier and had it lower than it is right now. The canopy isn't as even as I would have liked, but that is mainly due to there being several different strains and each of them will grow and stretch at their own pace. The White Widow has done amazing in terms of filling the canopy. I was hoping that the other two plants would have caught up to where the white widow as at, but they are just going to grow into their own space and do their own thing, so I just need to remind myself of that.
The next grow will be just one GDP plant and I am going to grow that in a seven gallon pot and let it veg a bit longer than I did last time. I think I could get a pound from it now that I have gotten better at using the netting. Everyone that has tried the GDP I recently grew said that it was some of the best cannabis they have ever had, so that means I must be doing something right.
I am excited to try these new strains that I am growing now. I have only heard good things about them and they should be perfect for some day time use or social situations, while still giving me some pain relief.
We have been having a lot of snow and rain lately, so I have been having to really manage the humidity in the room by circulating fresh air into the grow room at a pretty consistent rate. I removed the humidifier from the room because it was barely turning on and levels were getting pretty high in there when it was on. Watering the plants, the natural evaporation process and photosynthesis really increases the humidity enough without any extra. At least my humidifier is going to last a bit longer with the rest it is getting.
Thanks for stopping by and checking out my plants. They are going to really begin to take off in the next week or two as buds begin to fill up on them. The first plant should be ready for harvest within the next five weeks or so. Time is flying by.
---
For the best experience view this post on Liketu
---
---