Short and Fat - Crystal Candy Update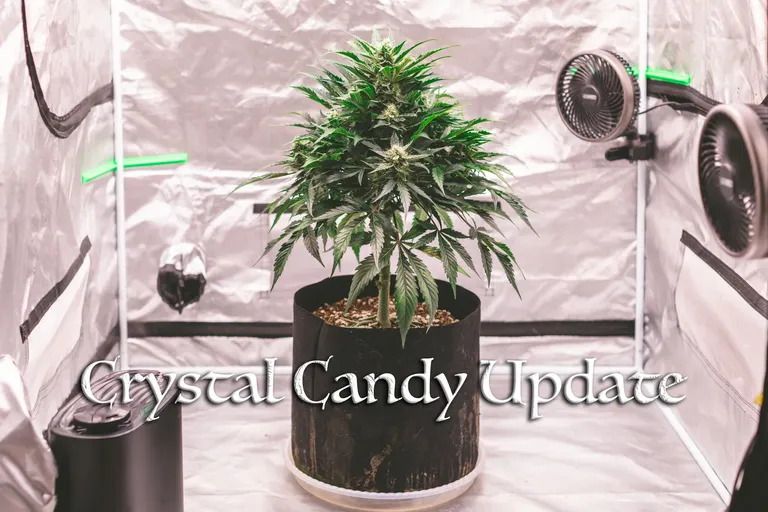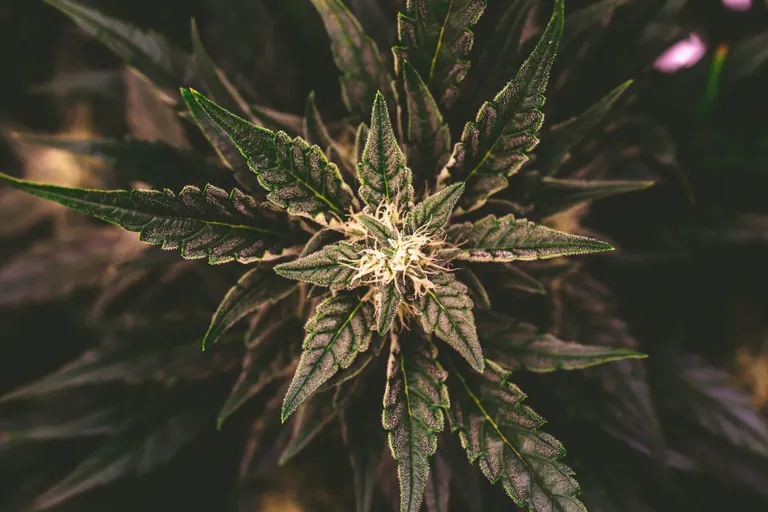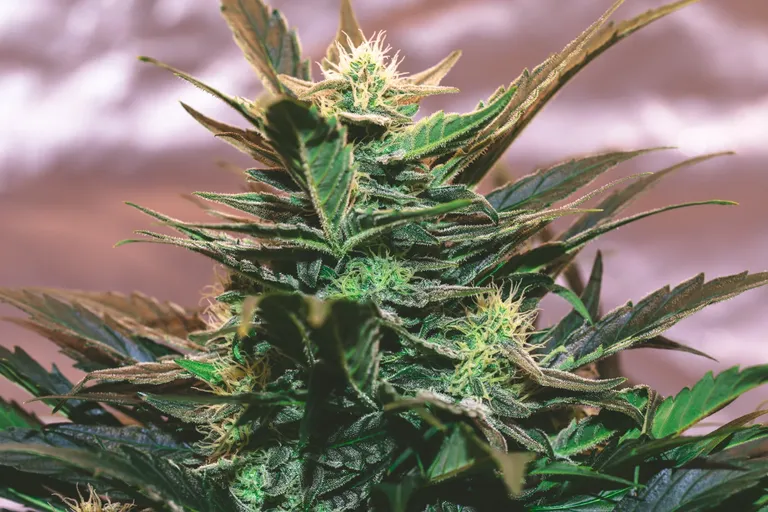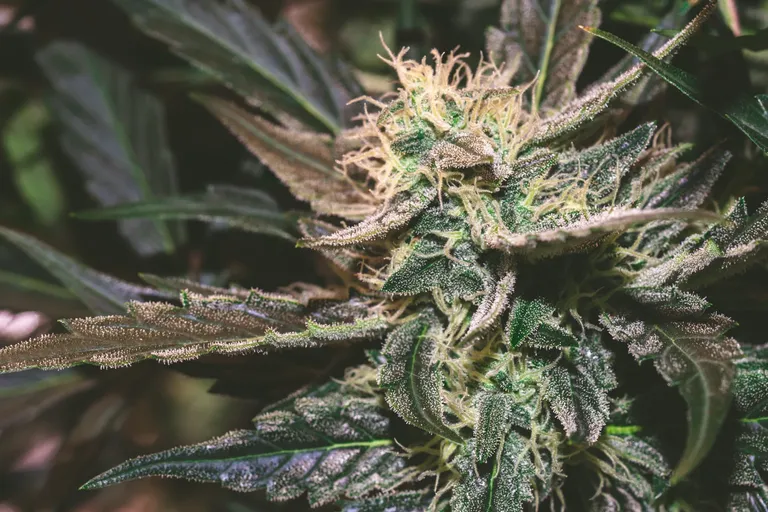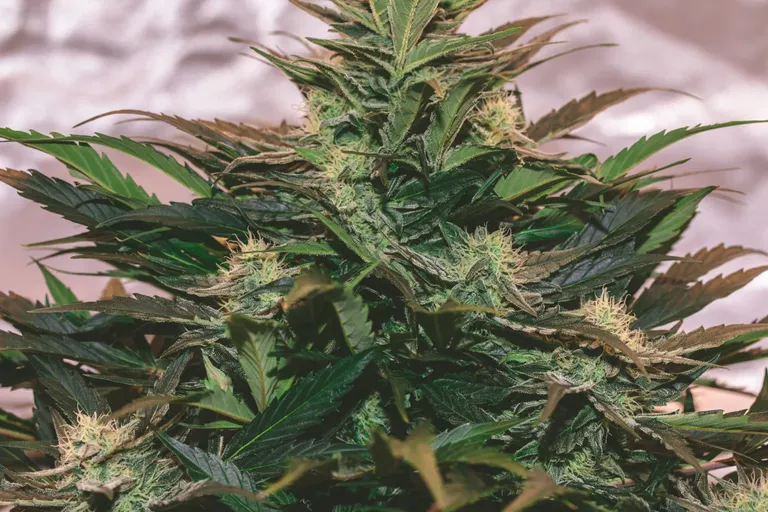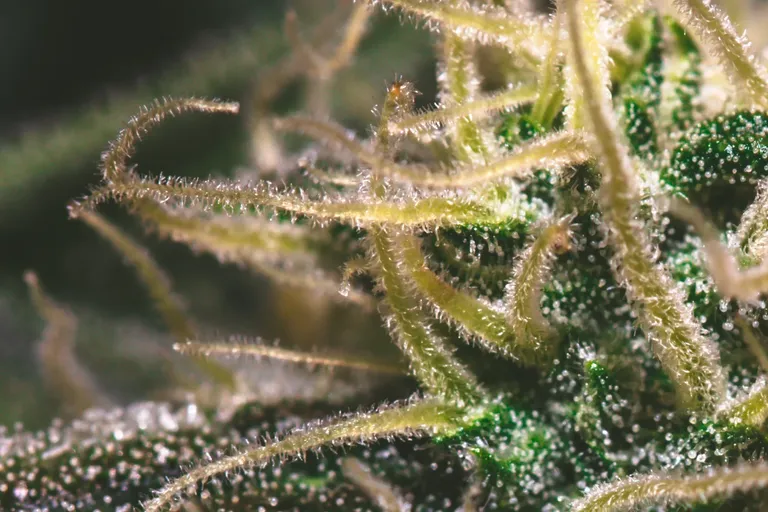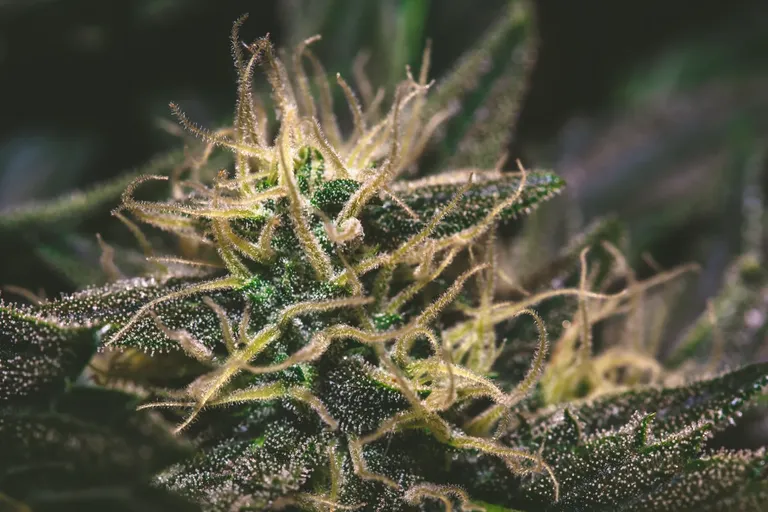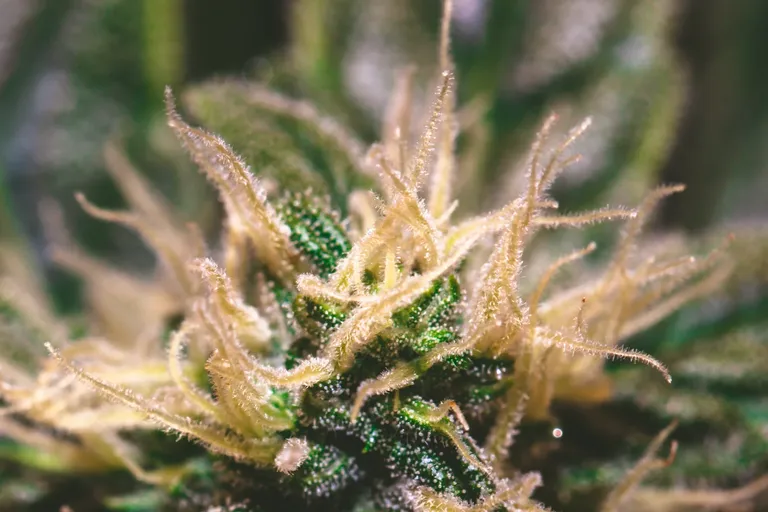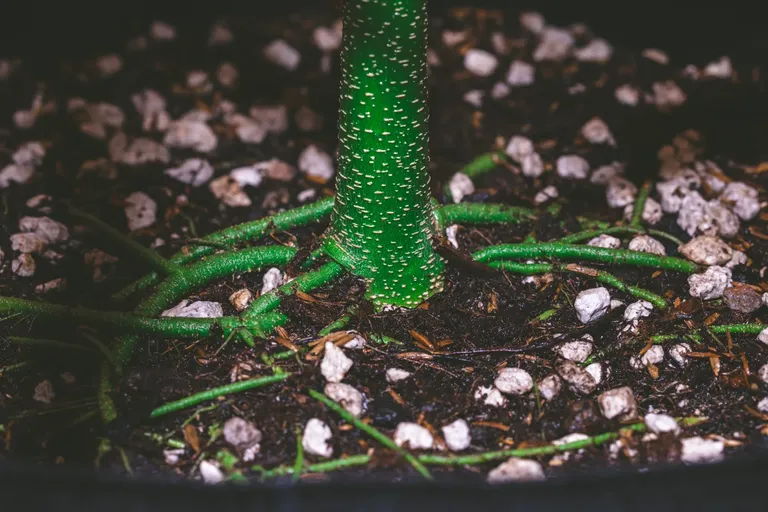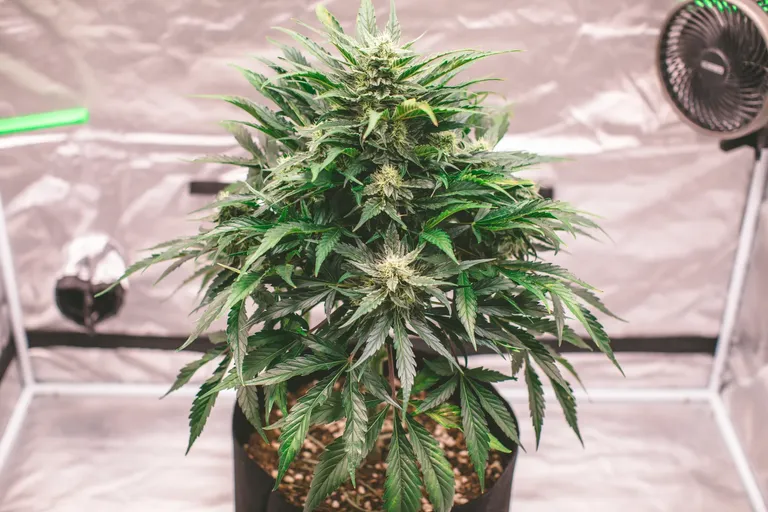 It's been 16 days since my last update and this plant has really begun to fatten up. I guess we are in week 2 or 3 for flower and since the last update, this plant has gotten massive. It is still pretty short, but it is a very dense plant.
I have done limited training on this plant and just allowed it to kind of grow on its own. I did cut about five of the lower sets of branches off, and a tiny bit of defoliation, but other than that, this plant is growing on its own. I wanted to see if the work I do with the low stress training techniques on the branches really do anything, and by the way this has been growing, I would have to say that the training I have done on other plants was well worth it.
This plant is doing great, so don't get me wrong, but I really think that the LST techniques, like bending down branches and stuff really does have an impact on how well a plant grows. One of the things I have noticed with this plant is that there really isn't much growth out away from the stem. The branches all seem to be super compact and close. There are benefits to this, but there also could be some downsides to how this plant is growing.
One of the main benefits that this plant has is its super short and fat branches. These branches are strong and will be able to hold up quite a bit of weight. Now the downside with the short branches will be a higher possibility of mold forming in the buds since everything is so close and moisture could get trapped in there and cause mold. I have two fans blowing across the plant to keep good circulation, so mold isn't something I am really concerned of.
Another downside of the short branches is that there is a ton of leaves, which can make it hard to see the actual growth of the buds and it is hard to tell how fat they are. I am not expecting too much off of this plant, but I can tell that it has some nice thick buds growing.
It does smell really nice too. My filter is working overtime in there. It has a nice sweet smell to it that reminds me of melons. There is a slight strawberry scent as well, and I think that these smells will just continue to get stronger as more buds are created and the plant matures. It will be interesting to see how the buds smell as they cure.
I am pretty excited for this strain. It is always fun to grow a new strain and try it out. I think this will be my last autoflower for a while though. I really enjoyed growing the GDP and being in control of the entire process. Autoflowers were good to learn with, but having more control over what the plant is doing and when it moves into the next cycle is really nice. I am not sure how much longer this plant has before it is done, but I am guessing it will be another 3-5 weeks since the hairs are still white and there is a lot of growth happening still. These next couple weeks should be fun. Thanks for stopping by.
---
For the best experience view this post on Liketu
---
---