Red Poison Strain Review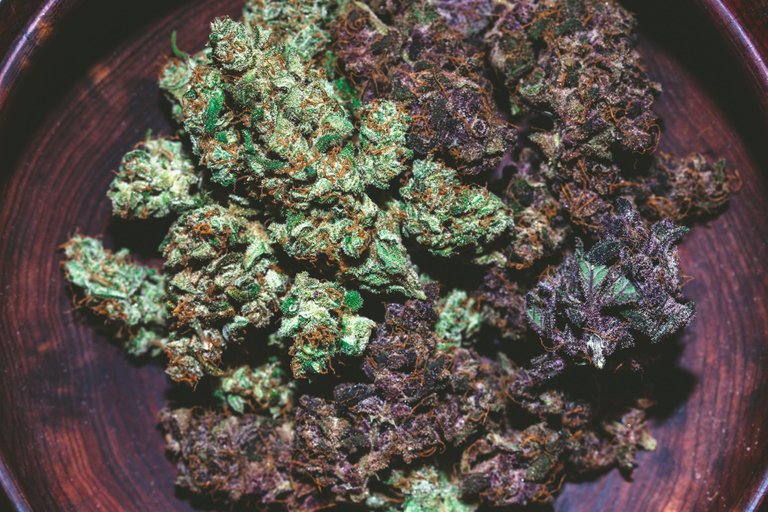 Get ready to blast off

Damn... I am not sure what else to say about this strain. This is one VERY potent. So if you ever get your hands on some red poison, be sure to pace yourself, or you could end up on another planet. I may or may not be speaking from personal experience.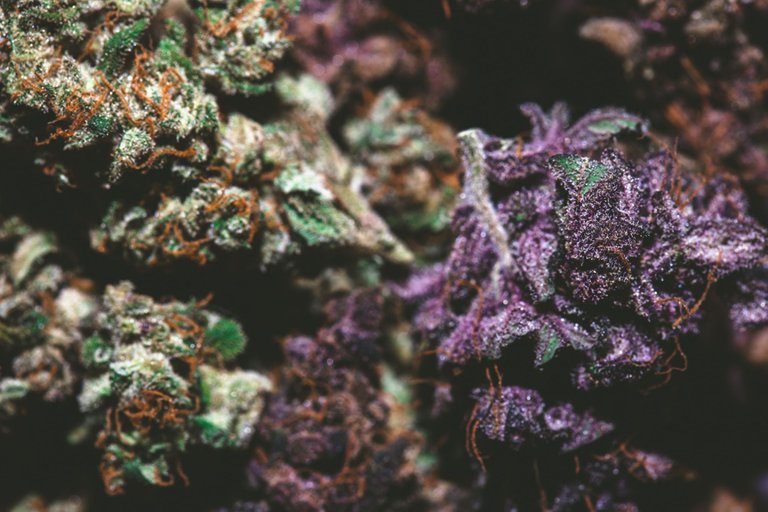 The first thing you will notice is that this strain gave me two different color profiles, but they both have very similar effects. One other thing that is a noticeable difference is the smells.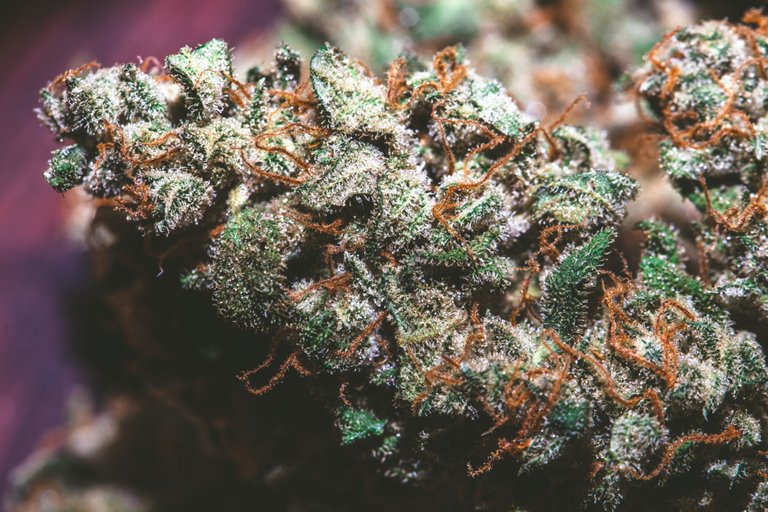 The green buds have more of a skunky smell to them. They also have a hint of fruit and citrus, making it a pretty pleasant smell.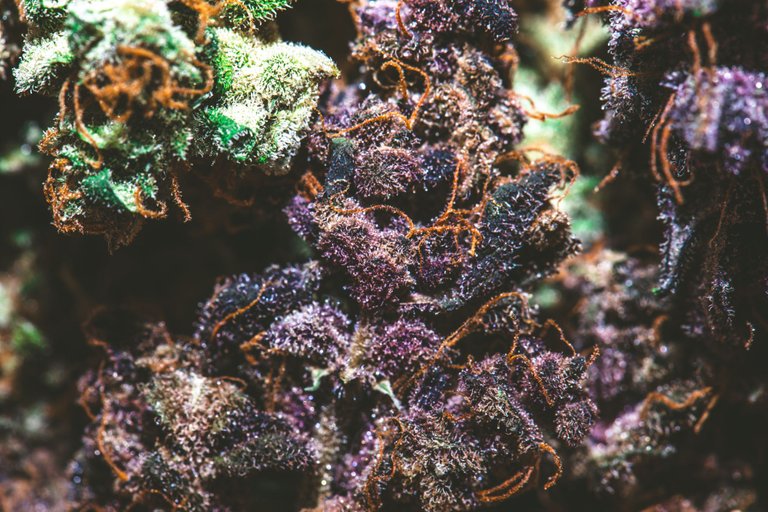 The purple buds on the other hand, do not have that skunky smell at all. They have a strong fruit smell, along with a really pleasant sugar smell to them. This is one of the best smelling weeds I have ever come across. I haven't smelled any other cannabis that smells this amazing. Everyone that has smelled it agrees that it has one of the best smells.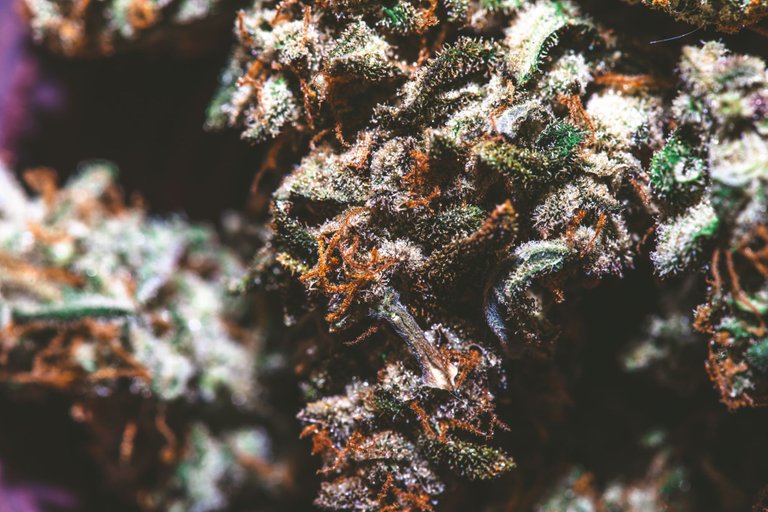 The effects of this strain are pretty strong and once they begin, there is no turning back from the journey you are about to go on. I prefer a more body high than a mental high, and as you can see from a lot of the close ups of the trichomes, there are plenty of amber trichomes on these buds to give a very relaxing body high.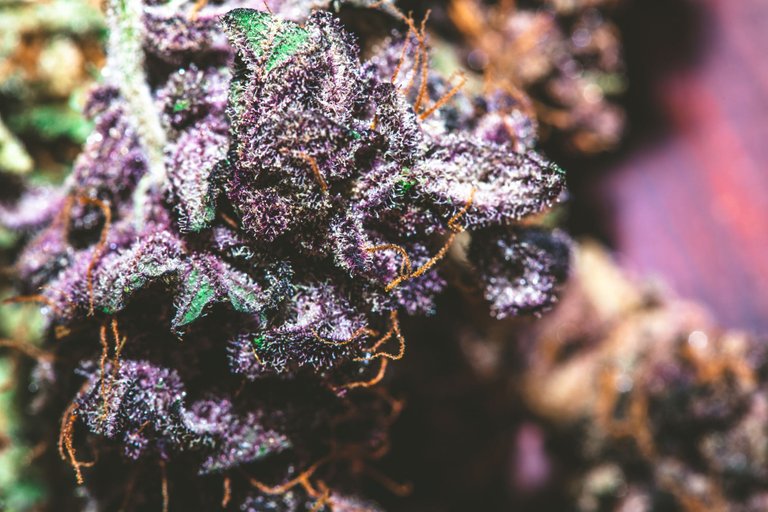 The high is very euphoric, making it an excellent strain to melt away your stress and put you in a perfect state of relaxation. If you dose it right, you can have one of the most relaxing nights, but like I had said before, this is a pretty potent strain, so beginners will need to be a bit cautious. When I had too much one night, I shared a blunt with some friends, and felt like I was in a VR world. It was a weird feeling and kind of felt like I was stepped back away from the room of people and just more of an observer. I would not have been able to really get much of anything done and my concept of time went completely out the window.
This is an amazing strain to listen to music to though. Even if you do overdo it, you can just turn the lights off and put on a good album and just experience the musical journey. I listened to The Wall by Pink Floyd and it was such a magical experience. Listening to music while I am high is one of my favorite things to do because I love the journey that a good album can take you on.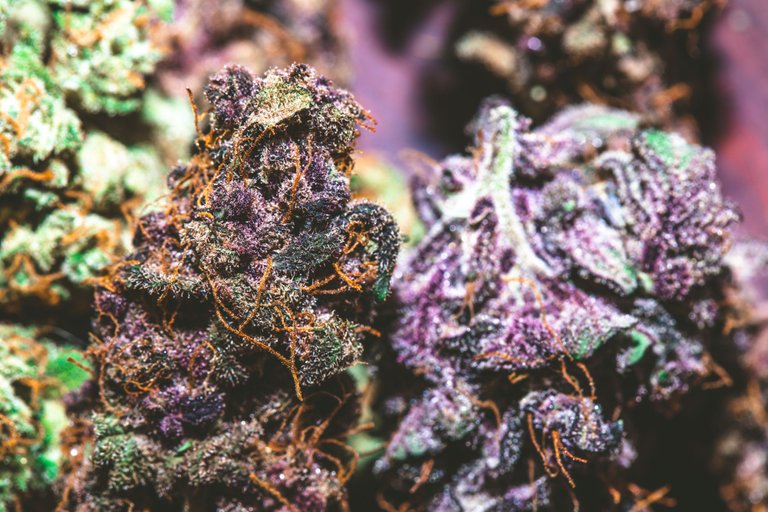 The taste of this one is pretty good. I mainly use a Volcano to vaporize my cannabis, so I get the full flavor profile. With that being said, when I first tried this strain out, I had only been curing it for almost a week and it was still a bit wet, and the flavor was horrible. It tasted like I was inhaling rotten eggs. There was such a strong sulphur taste and smell to it that it almost made me sick. Luckily as it has been curing, that has all gone away and now it is a nice pleasant sugary/citrus taste.
Overall, I really enjoy this strain. It is amazing at relieving pain and if dosed correctly, can be a nice pleasant mental high that does not cloud your mind, but just leaves you in a state of relaxation. It is also really good at getting rid of migraine pain and menstrual pain. I am excited to see how this strain's effects progress the longer it cures.
---
---