Recovering nicely from the bugs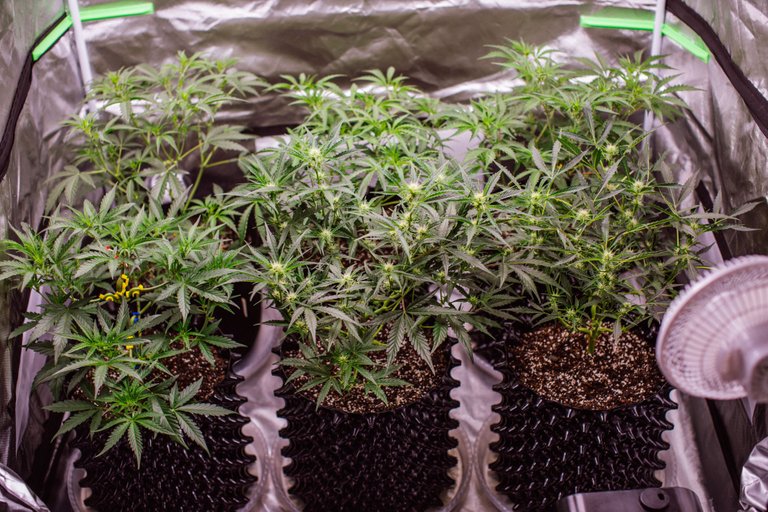 Moving forward

It looks like the majority of the bugs are gone, but I have seen a couple of them on the stems. I have adjusted the times that my lights turn off so that I can spray the plants down before I go to sleep right when the lights turn off. I had my lights turning off around 2 am before this and they would come back on a little after 7 am. Hopefully with this new light schedule, I will be able to spray more frequently to keep the bugs from getting bad.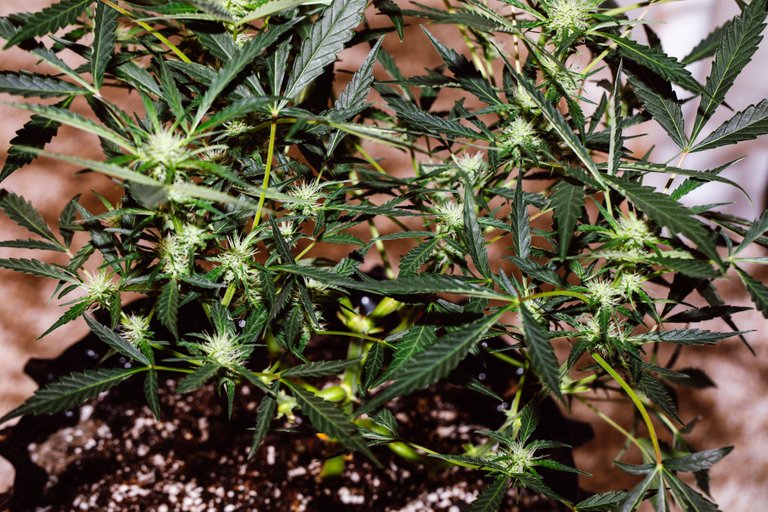 Two of my plants are beginning the flower phase and the rest of them should be joining in within the next week. I am still trying to decide if I like the mainlining method of growing where you cut the main stem to prevent the plants from getting taller, but instead force the plant to have several main colas.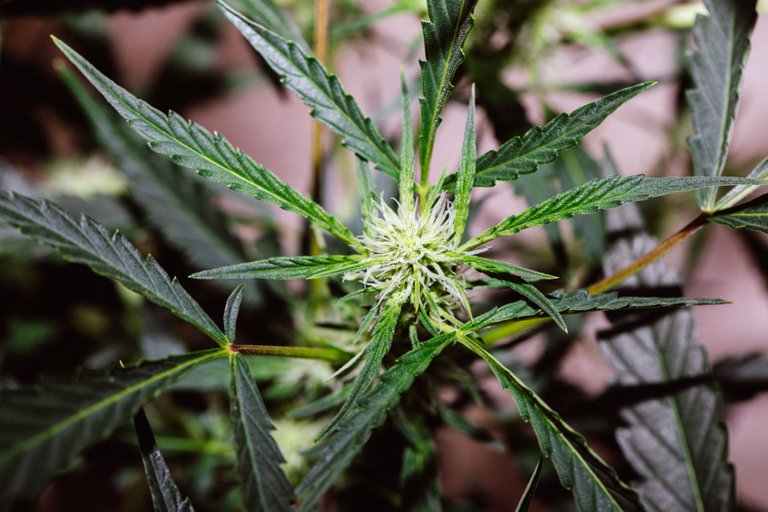 Within the next month or so, I will be able to tell if it was a good decision to mainline these autoflowers. I should have left two of them to grow naturally and compared the difference. Oh well, I will do that with my next grow and see how they differ.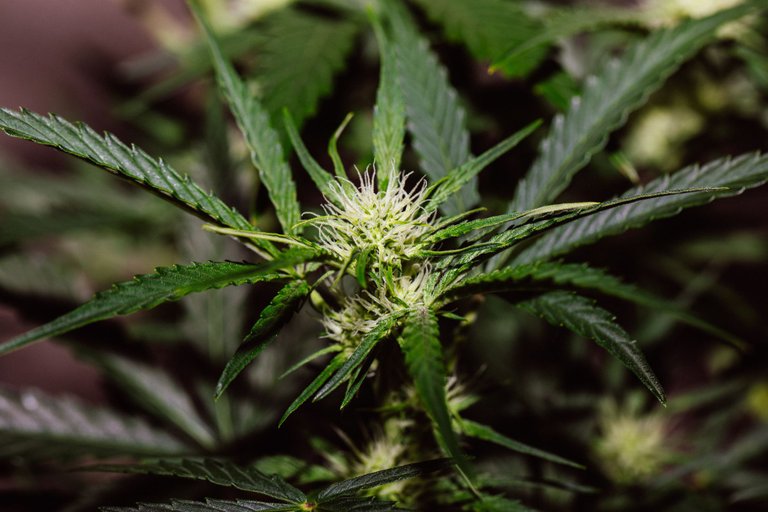 The plants are looking super healthy though and have some pretty sturdy branches, which is nice cause these Quad Grapes are supposed to produce a lot of bud and I was worried that the branches won't be able to support their weight.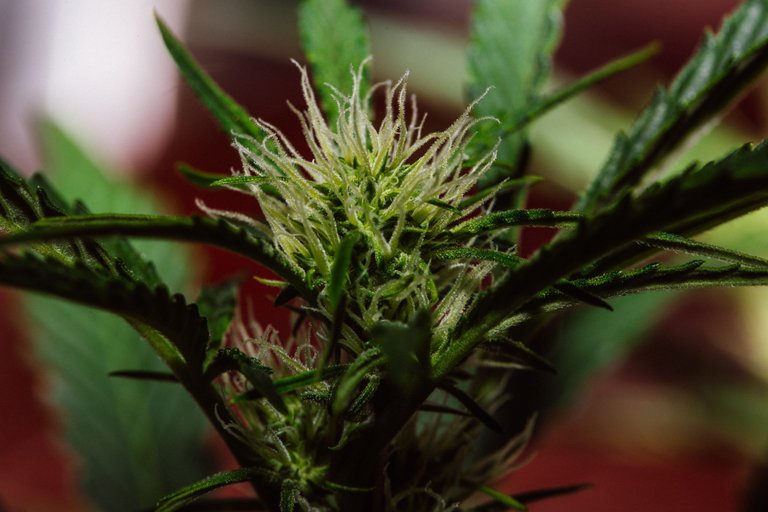 This next month is going to be pretty exciting as all the plants begin to flower. It is always cool to see the difference in bud shapes and colors with each new strain.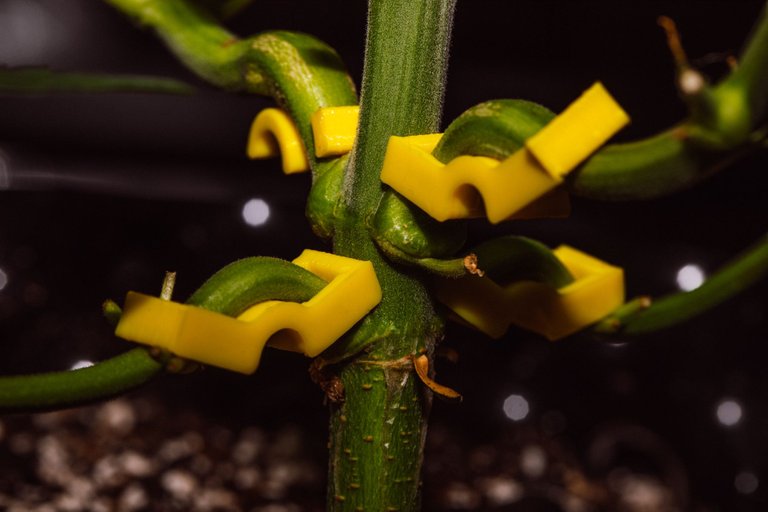 I took a bunch of the super croppers off today. They are pretty cool how they are designed because as the branches get fatter, they are designed to snap off on their own, to reduce harm to the branches.
You can see the indentions where the super croppers sat. These things are awesome at training the plants and adding support to the branches. They also help to thicken up the branches, making them stronger in the end.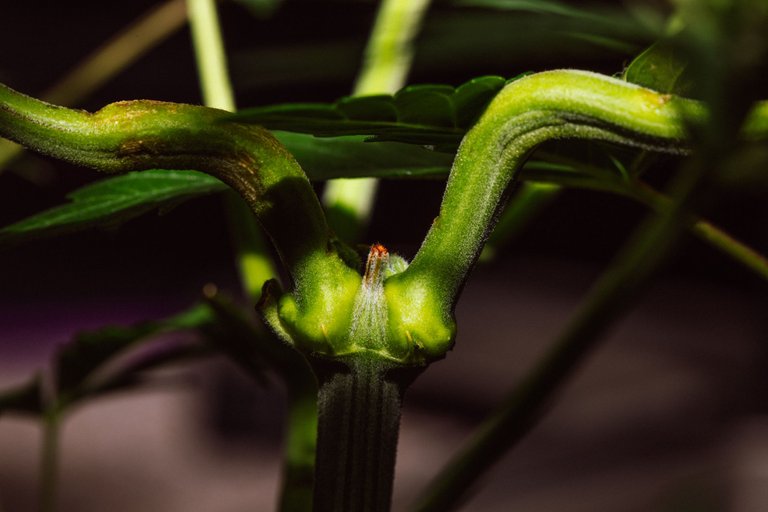 All the tops of my plants are looking pretty healthy and strong. These super croppers are pretty awesome. If you are looking at a super easy way to train your branches and increase your yields, be sure to pick some of the Super Croppers from the guys over at @bifbeans. They also are the ones that I got the Quad Grape seeds from. They are very knowledgeable about growing and have some great genetics for their seeds.
I will be growing their Ghost Toof S1 Autoflower once I am done with these plants. I think I am going to take a month or so off from growing once I harvest though. These six plants take up a lot of time and it will be nice to get a few weeks off from checking on these things every few hours.
---
---