Moving some of the sprouts to their new homes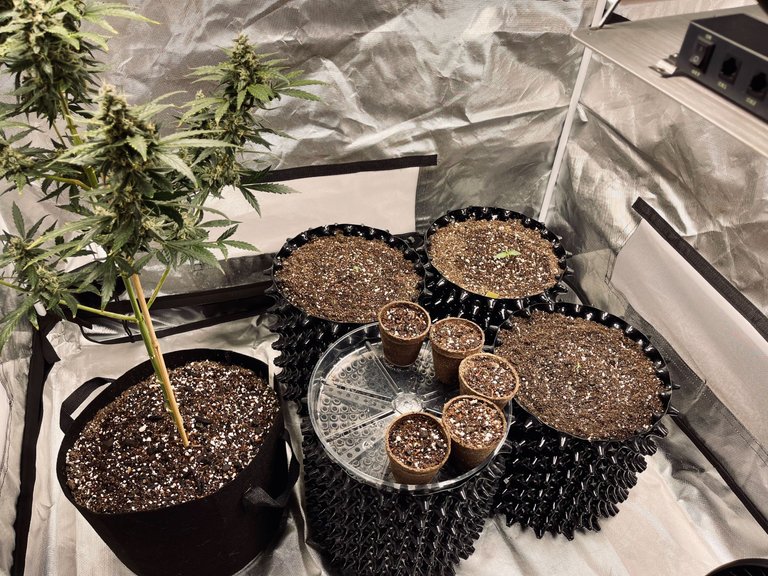 Looking forward to these babies

I spent a couple hours in the grow room today getting it ready for the Quad Grape that will be growing in there the next few months. Three of them are showing signs of becoming a nice healthy plant, so I moved them from their tiny peat pots into the 5.5 gallon Air Pots.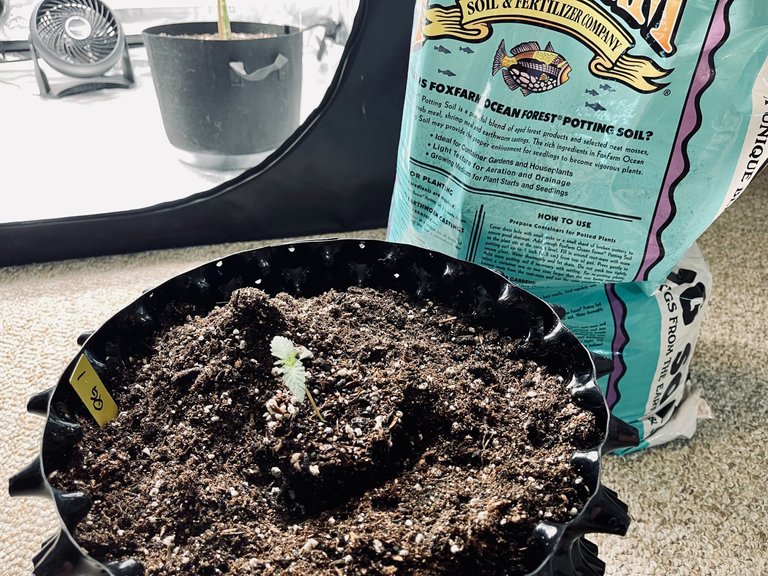 Some of the guys in the @bifbeans discord had said that I may have problems with the plants growing larger if I kept them in the peat pots when I transplanted them into the larger pots, so I cut the peat pots up as I was putting them in the Air Pots. Now their roots will be totally unobstructed as they grow out into their new homes.
The five other seedlings are still working on pushing up through the soil in their tiny pots. I noticed two new sprouts this morning that were trying to get up out of the soil. So now there is just one that hasn't shown any signs of germination or growth. One of the seedlings seems to have stalled in its growth and is not pushing up any further. This one had problems with its taproot growing up in a circle around it though, so I am hoping that it will fix itself with some extra time. If I can get six of these seedlings to survive, I will be happy with that because I have 5 Air Pots and one other larger pot.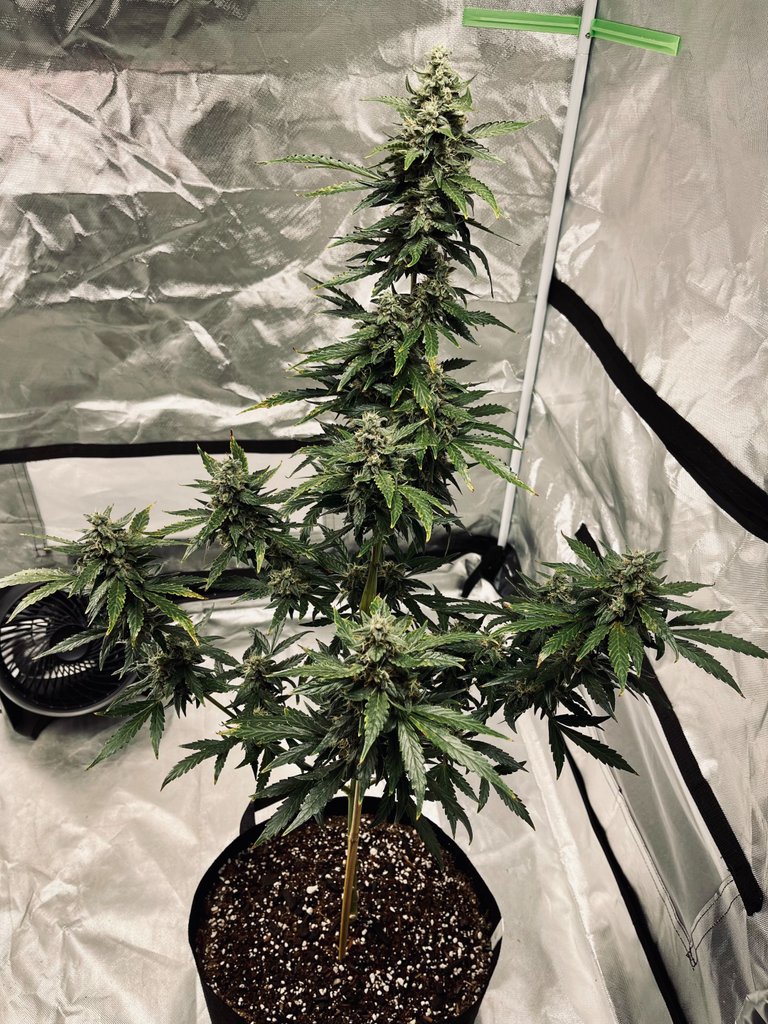 I have got just a few days left with this blueberry before I stick it in the dark room for 48 hrs. I have the northern lights in the dark right now and it will be coming out later this evening for harvest.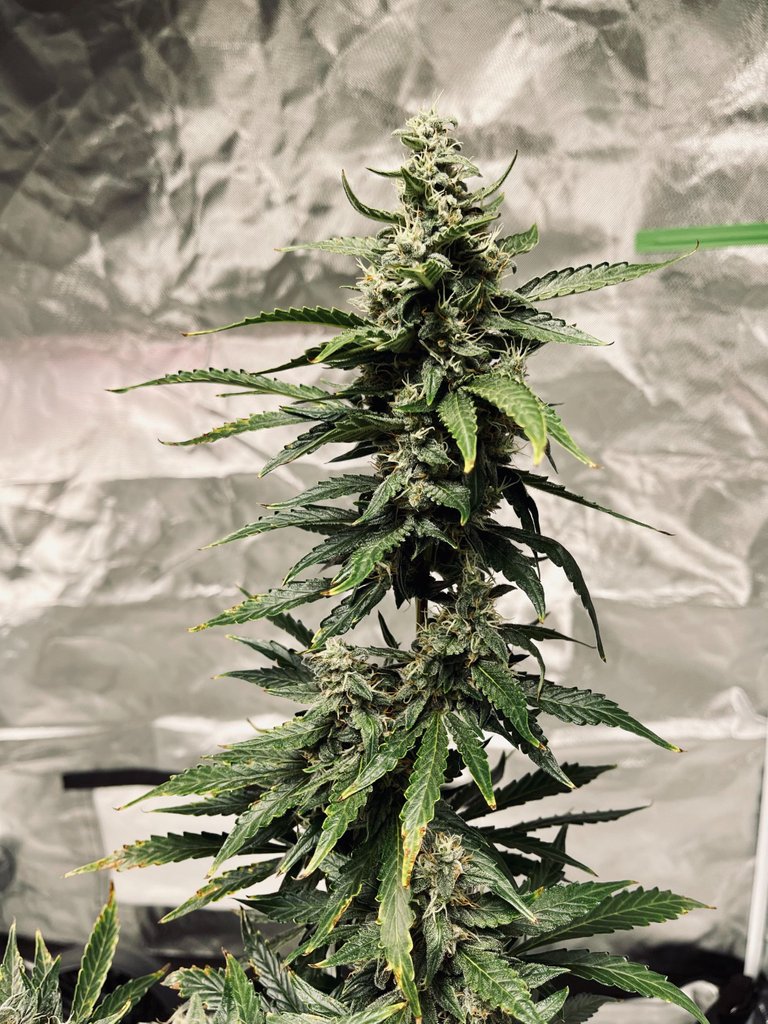 This plant should have a decent amount when harvested. I am hoping for about 2 ounces. Once it goes in the dark, it should fatten up a bit more during the 48 hours. I checked its trichomes this morning and there are still quite a bit of the clear ones on it and I didn't really see any of the amber ones yet.
I am pretty excited for this quad grape grow. There are so many different techniques that I am looking forward to trying out. I was a bit nervous at first when the seeds weren't germinating, but I think I am getting the hang of it with the whole germination thing. Once the plants get going, I think it is a lot easier, but there are so many factors that can ruin germination.
---
---