Mainlining the Green Crack - Tent update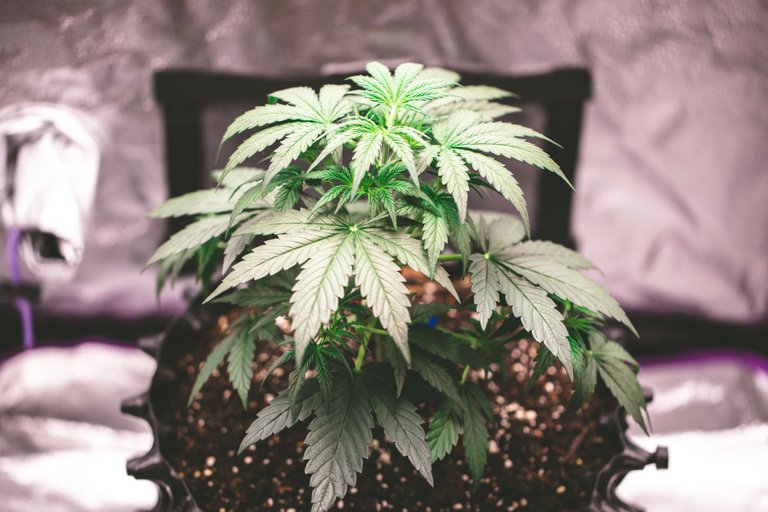 The time has come

24 days ago, my Green Crack sprouted up. It has really begun to fill out over the past week and has enough. It should really begin to start taking off pretty soon, so I need to prepare now for the future.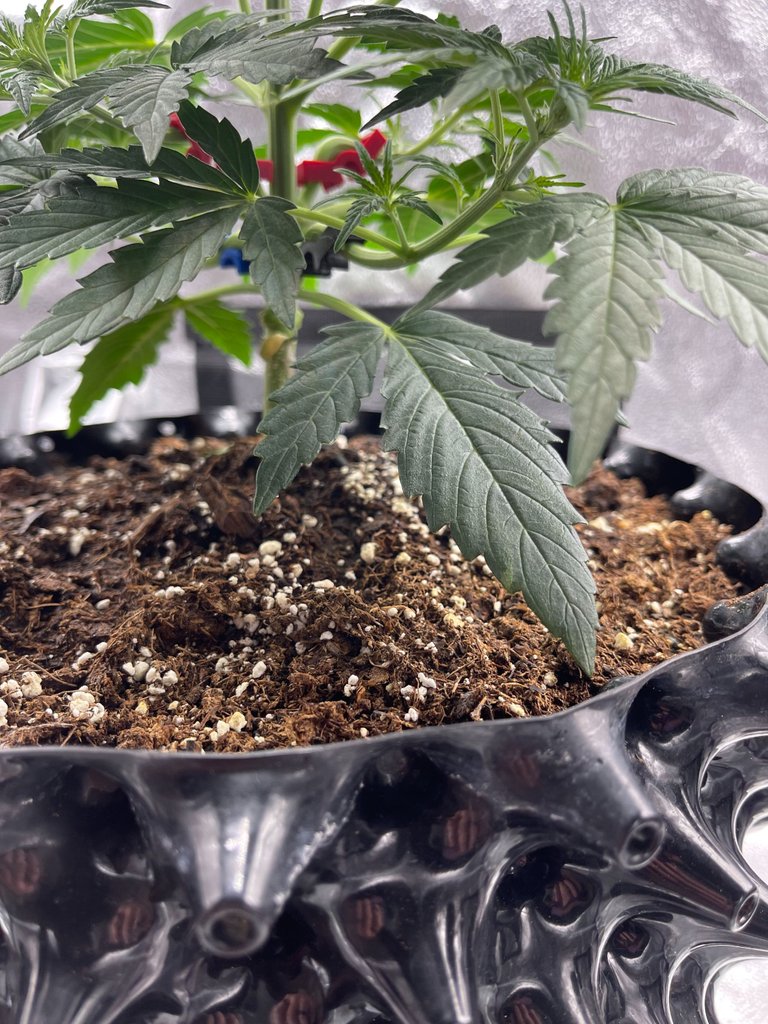 I cut off the lowest set of leaves today because I wanted to make sure that nothing was going to be hitting the soil. I had cut the lowest set of branches a little bit ago because the lowest branches usually don't produce good buds anyways because they are down so low.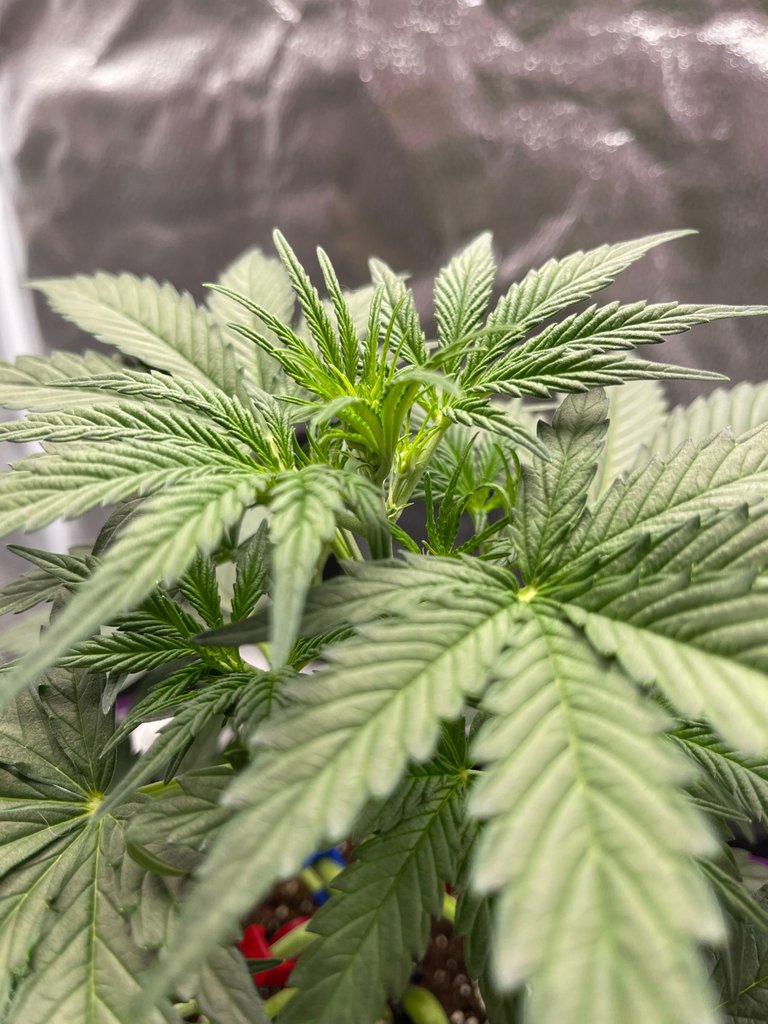 The time has come for me to cut the top off now that I have six node sites. Cutting the top off keeps the plant from growing too high and helps to spread the branches outward and create a nice even canopy. I have had some really great success doing this with previous grows, so I am going to be doing this to all of my grows from here on out. One of the most important things when growing is trying to ensure even light distribution, and I have found that mainlining my plant is one way to help with that.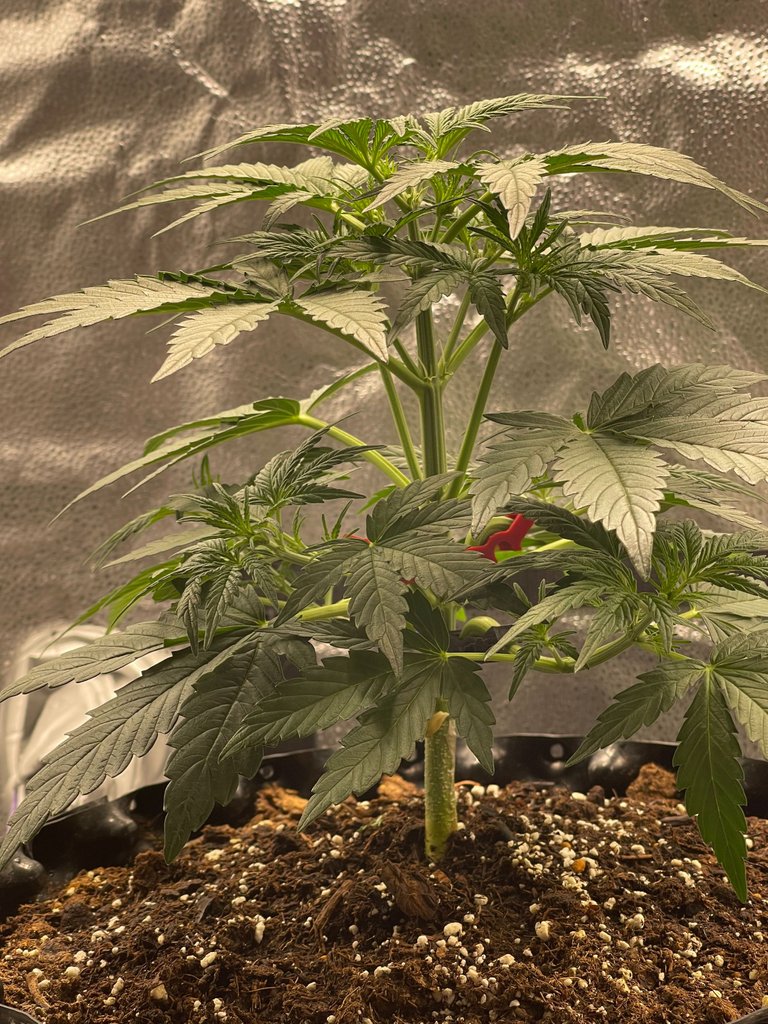 I just finished watering and I will be getting some super croppers on the other branches to help spread them out away from the stem. I really like these super croppers from the guys over at @bifbeans. They are really one of the easiest and safest ways to introduce some low stress training to your plant. Just be sure to apply the super croppers in the early stages of your plants life to help prevent any broken branches. It also helps to put them on after your plant has had some water.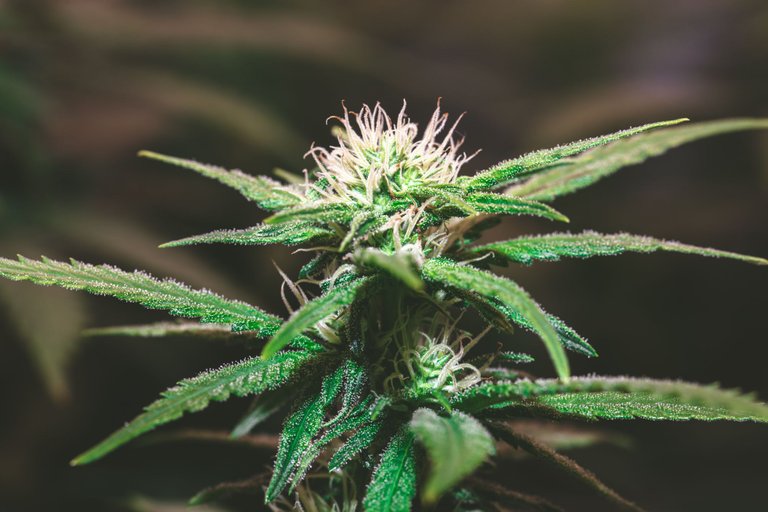 My GDP is slowly getting some nice size to the buds. The hairs are beginning to change colors now as well, letting me know that the plant has moved into the later stage of flower. They should really begin to pack on some size over the next couple weeks.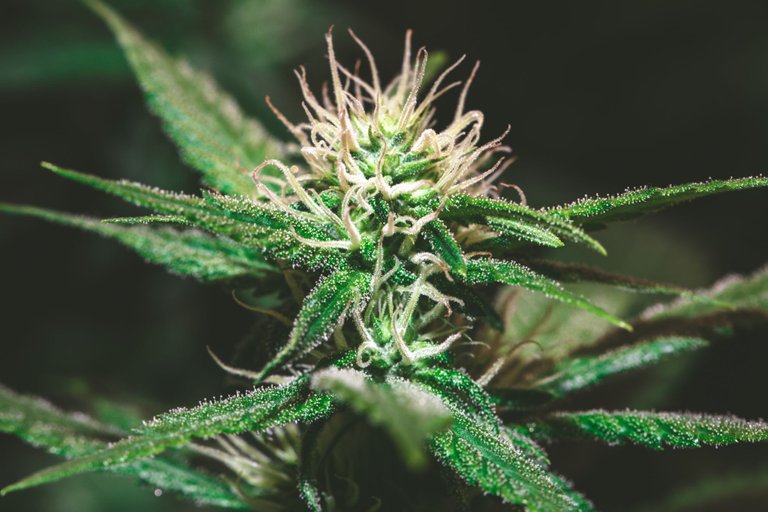 These buds have a nice sweet smell, but they are not overpowering, so that is good. Since there really isn't much smell and I always have the tent door open so my large fan can blow in the tent, I turned off the filter and fan that helps eliminate the smell. There is no reason to run that yet since there isn't any smell to get rid of, but in a few weeks, that is going to be a different story. I can't wait to see what this plant is going to look and smell like in a few more weeks.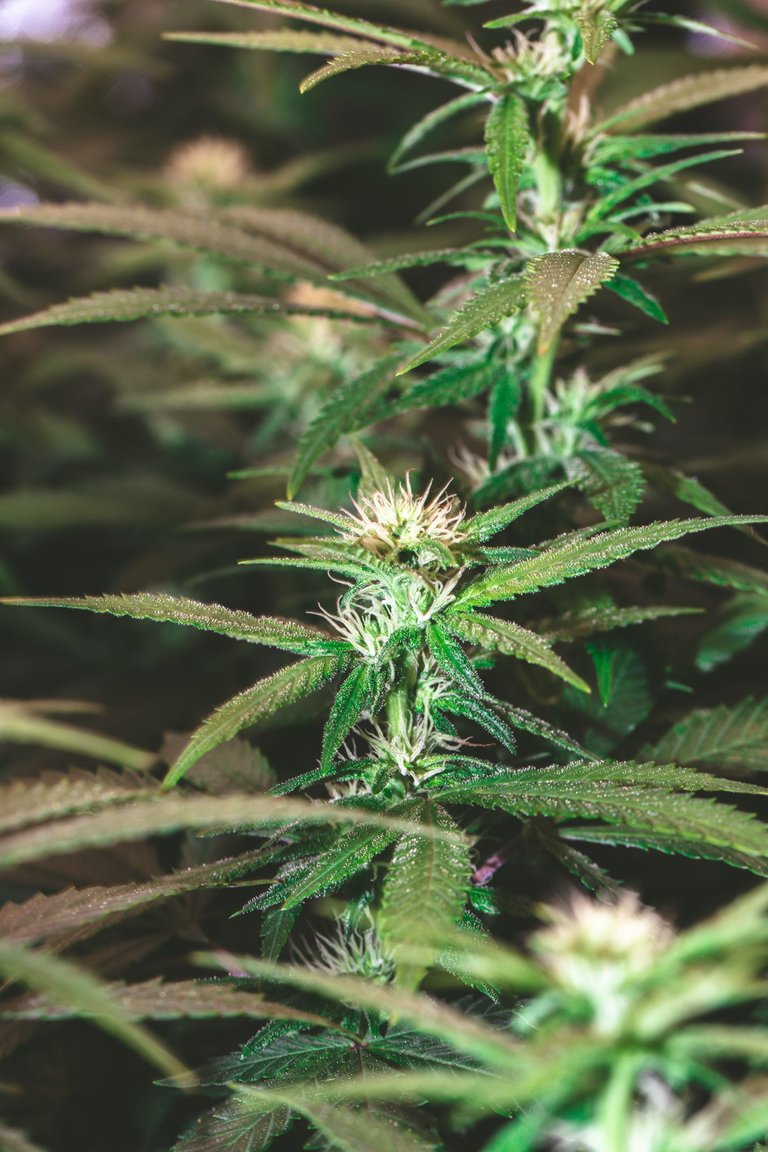 I was hoping for a bit more color in the tent by now, but not all of my plants can look as cool as my red poison. I am going to be growing some more of the colorful strains once I am done with this one though. Hopefully with the techniques I have been learning lately, I will be able to get some really thick nugs from all the plants I grow from here on out. I have been adjusting my watering habits and making sure that my plants have plenty of light.
Well, that is it for now. It is going to be a busy day gettin things ready for Christmas. I hope you all are having a great holiday season. Stay safe out there and stay awesome.
---
---