Let's grow some weed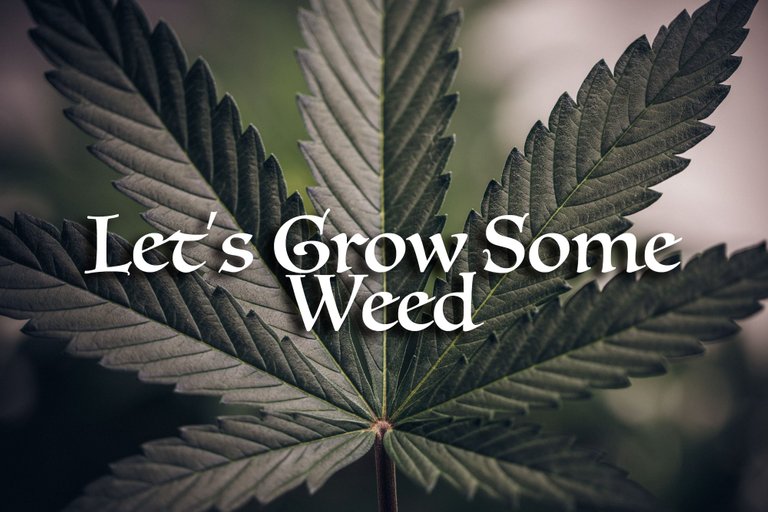 Do you want to learn to grow your own weed?

If the answer is yes, then you have come to the right place. Growing my own cannabis over the past few years has been life changing for me. It is such a blessing to grow your own medicine. Not only does it save you money to grow your own cannabis, but it is a lot of fun.
A lot of people want to grow, but don't know where to start, so I am hoping to shed some light on that and hopefully inspire a few people here on Hive to begin their cannabis cultivation journey.
One of the main things that is stopping people from growing, other than the legality of it, is not knowing what is needed to grow. Hopefully this post can help answer some questions about what is needed to have a successful grow.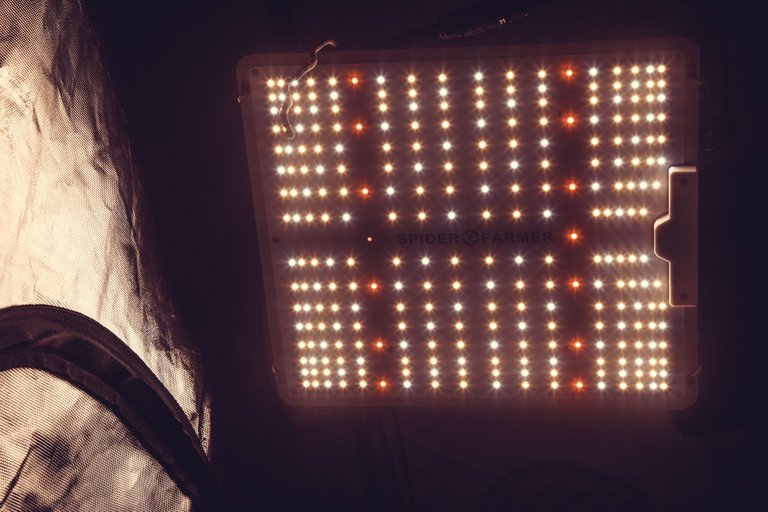 The first things you need to get started are some good growing lights and a grow tent. You can grow outside of a grow tent, but having a place to keep your plants safe from pets and other household hazards is pretty important. The early stages of growing, your plants are very sensitive and they need as much protection as possible. Also, growing in a tent makes it a lot easier to regulate temperatures, humidity and other essential growing factors.
There are tons of brands that make tents and lights and they all range in pricing as well. I use Spider Farmer for my tent and for my lights. Their tents are pretty high quality and I have not had any issues with the material tearing or the zippers messing up. Spider Farmer lights are made with Samsung diodes, which are pretty good quality and offer the full spectrum of lighting that cannabis needs to thrive.
When choosing a tent and light setup, you need to think about how much room the tent is going to take up. If you have a small space, a 2x2 is perfect, but you can only grow on plant in there. I personally have a 4x4 and have grown up to six plants in it at once. You also need to make sure that you have enough lights for the space as well. I have four of the SF-1000 lights and they are perfect for a 4x4 tent. Too little lighting can really reduce your harvest, so make sure to get lights that can handle the grow that you have in mind.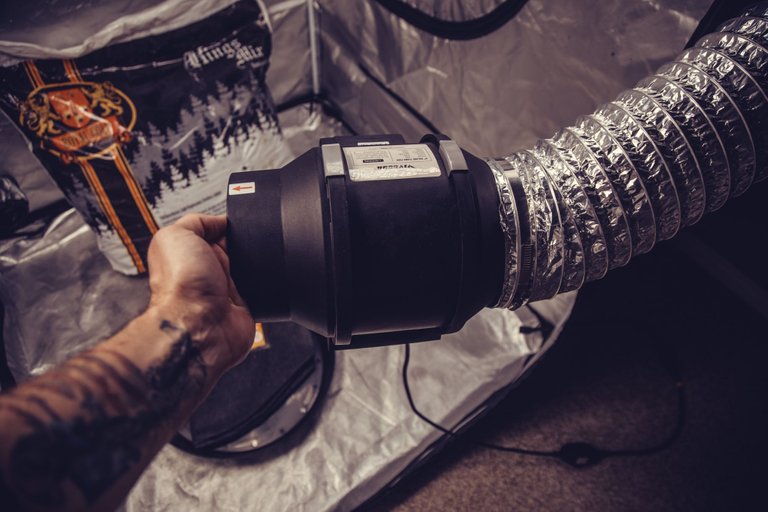 Another thing you will need is an exhaust fan and filter. You never want the air inside of the tent to stay stagnant. Plants thrive with fresh air, so make sure that you choose an exhaust fan that can pull in as much fresh air as possible. For my 4x4 tent, I use a 6 inch fan and filter combo.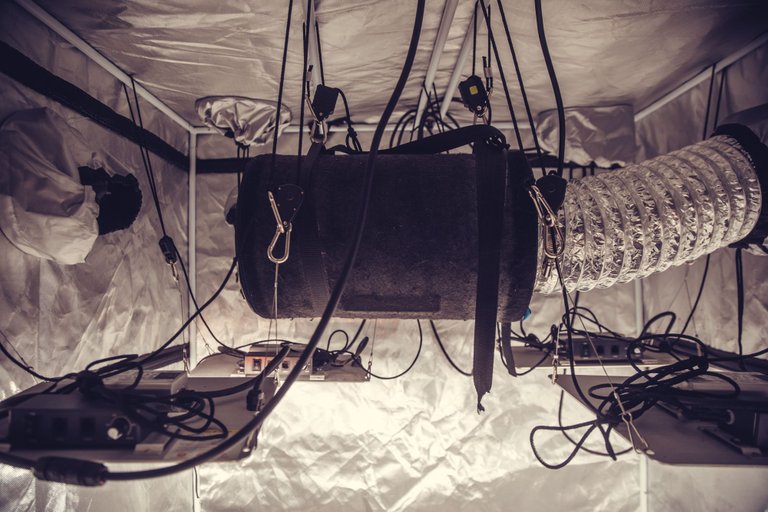 Not all people that grow indoors use a filter, but if you do not want your home to smell like a dispensary, than you will need a filter. Some filters come with covers that can be washed and it really extends the life of your filter. I used to buy new filters for each grow, but that was expensive and I have learned how to make my filters last a lot longer. One of the things that I did was to remove the humidifier from inside the tent so it doesn't get covered in white residue that a lot of humidifiers put off.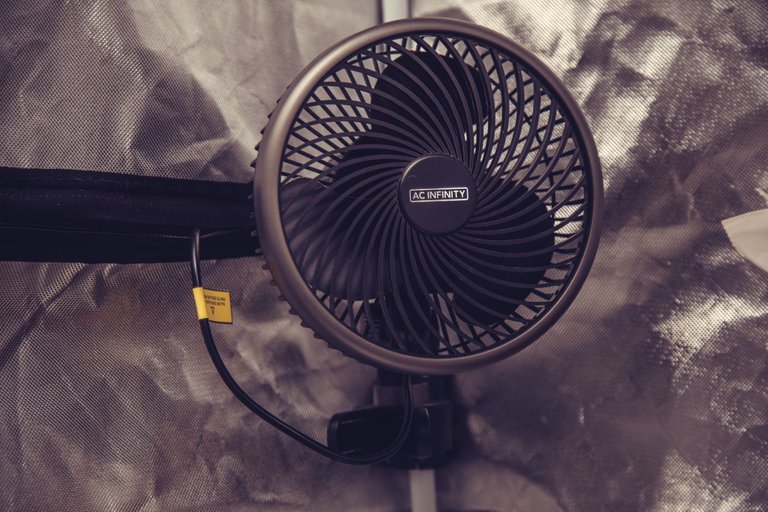 Fans are super important. I cannot stress that enough. It seems like you can never have too many fans circulating air in the tent. Stagnant air is a recipe for disaster when growing. Having proper airflow across your plants helps strengthen branches, which in turn allows the branches to heavier buds. It also keeps your buds from getting mold on them, which will ruin your grow. I have tried several different fans and I have found that these AC Infinity fans work great. They are compact, but push a lot of air. You can even get models that oscillate, which is nice to cover the entire tent. I personally run two of these oscillating fans in the tent and it offers full coverage of the plants.
A humidifier or dehumidifier is crucial in creating a nice environment for your plants to thrive. When you get your humidity and temperatures dialed in, your plants will do a lot better. During the early stages, your plants will need a higher humidity level, but that goes down as your plants get closer to flower and harvest.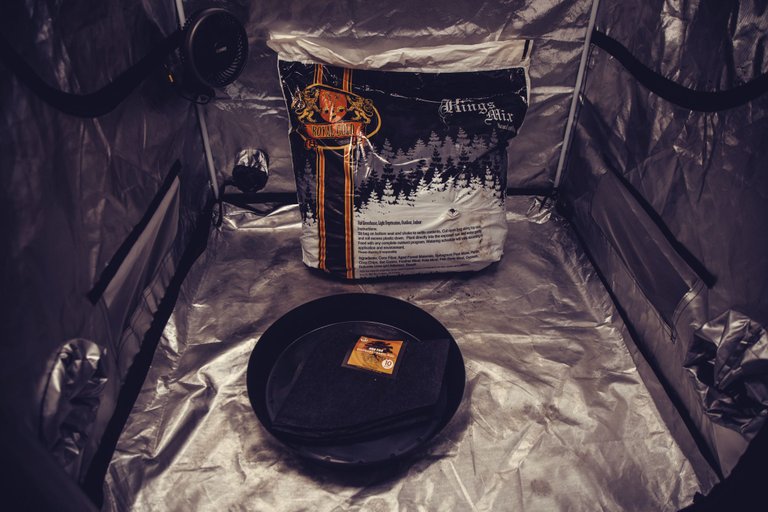 A good quality soil is important as well. There are companies that make soils that have the perfect blend of ingredients for cannabis to grow or you can make your own soil. For this next grow, the shop I normally get my soil from did not have the blend that I have been using lately, but they did have one called Royal Gold that is from Humboldt, California. Humboldt County is know for being a place where some of the best weed in the US comes from and the grow shop spoke very highly of this brand, so it will be interesting to see how it does.
You will also need a pot to put your plants in. For this grow, I have decided to go with a 10 gallon pot. Having such a large pot will allow my plant to have a pretty massive root system, which will feed my plant and hopefully make some super fat buds. The larger the pot, the larger your plant should get.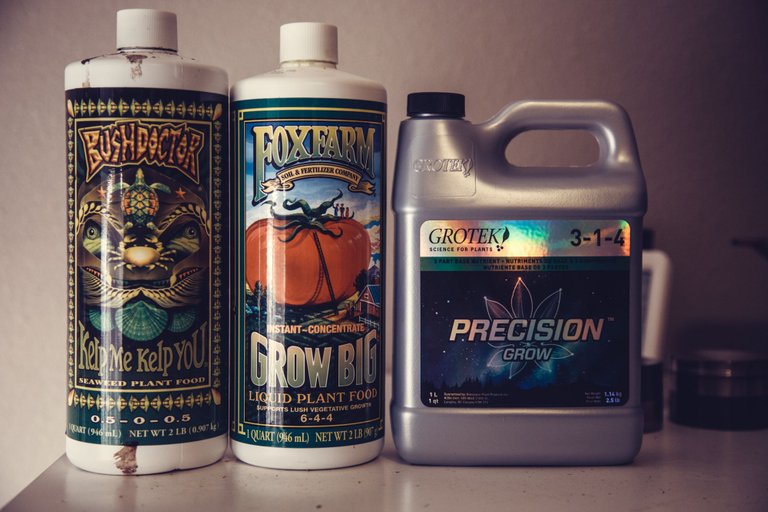 Nutrients are pretty important to really pushing your plant to the limit and there are tons of nutrients that are sold. I haven't experimented with too many different kinds, mainly because they are expensive and switching nutrients out with each grow is kind of a waste. I have had great success with FoxFarm and the nutrient line they sell. For my veg cycle, I use Kelp and Grow Big. I got a free bottle of this Precision Grow from my grow shop, but I am not sure if I will use any of it with this next grow.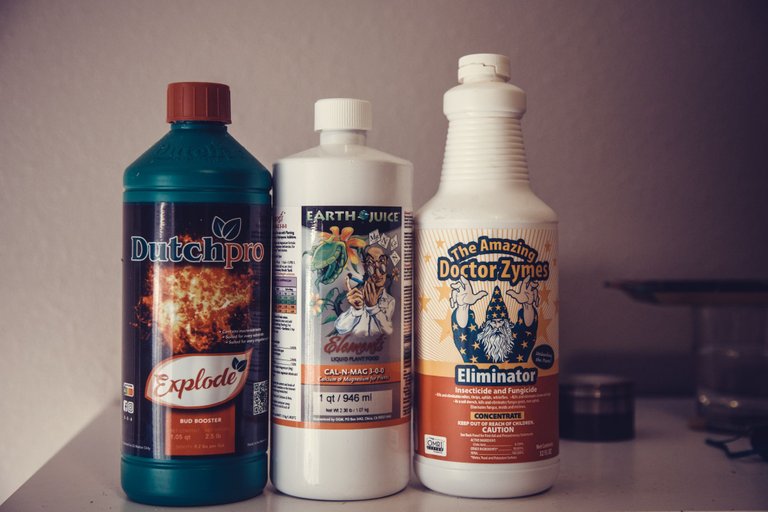 For flower, I am just using Explode from Dutch Pro. I have had some great success with this stuff. It really helps pack on weight on the buds. Once I started using it, my buds got a lot more dense than before. I also use Cal Mag with my water because I use a reverse osmosis system for my water and that strips a lot of elements out of the water.
For my gnat and insect issues, I have been using Doctor Zymes and it seems to help a lot. Getting buds is pretty much inevitable, so you want to make sure that you have something on hand to stop if before it gets too bad.
Hopefully this information has helped answer some questions about getting ready for your first grow. One of the best aspects about growing cannabis is that you can grow the strains that will benefit you the most and you can fine tune its harvest so that it is at its peak for what your body needs. I hope this inspired someone to begin this life changing journey.
---
---