I was killing my plant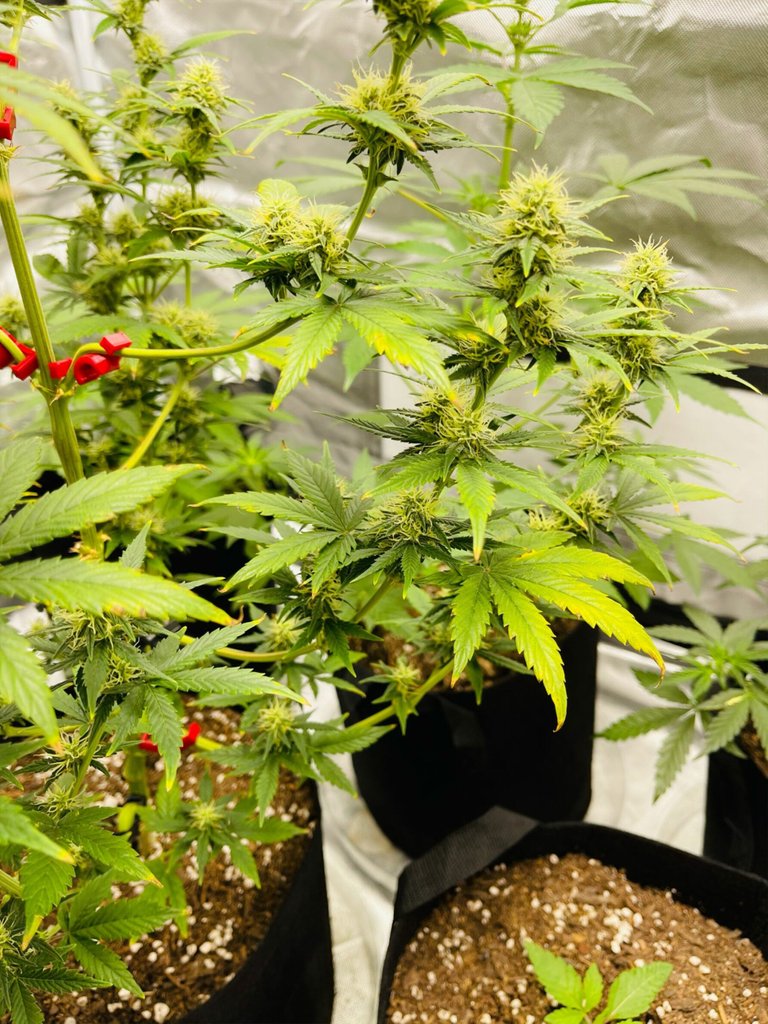 Photo by me
Fixing some deficiencies

Over the last week or so I have been noticing some of the leaves in my larger plant changing colors. At first I thought it was some nutrient deficiencies, but I noticed that my soil wasn't drinking up the water like it used to. That is when I realized that the container was too small for my plant.
I had originally been planting my cannabis in a 5 gallon grow pot, but after I was harvesting them, I thought that I was wasting so much soil, so I began to look at how I could not use so much soil in my pots. So I found something saying that your plants should get about 1 gallon of soil per month that they are in the pots. Well with my autoflowers, they go from seed to harvest in about 3 months or so, so I figured that a 3 gallon pot should be fine.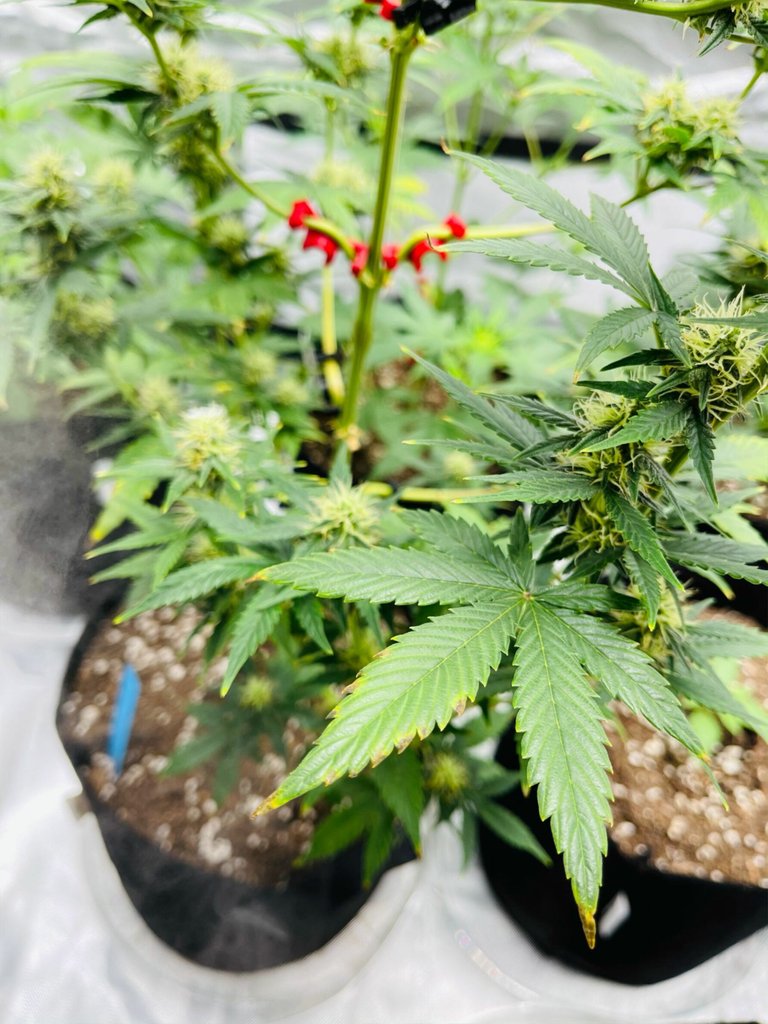 Photo by me
Well, I think that was a pretty big mistake that I hope doesn't cost me this plant. Cannabis grows extremely fast, especially autoflowers. It seems that my plant had pretty quickly grown and its roots filled up the whole 3 gallon pot and it was slowly beginning to die.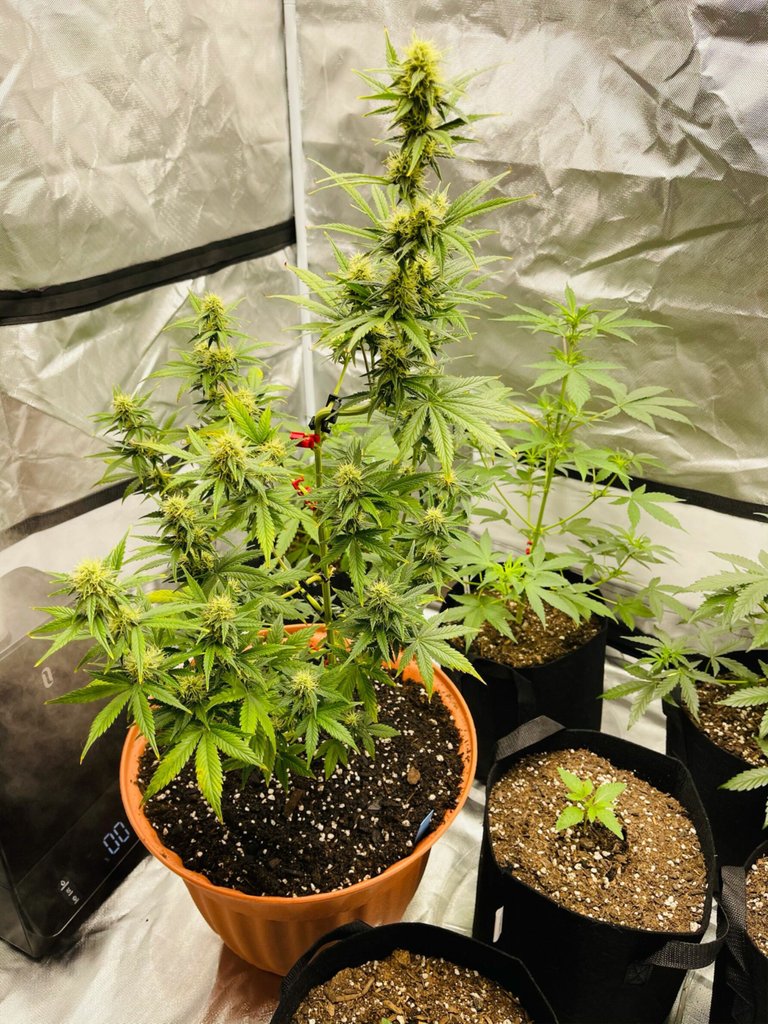 Photo by me
Luckily I had a 5 gallon pot that I had some flowers growing in, so I dumped the flowers out and transplanted the cannabis plant into it. Transplanting autoflowers is something that is risky, especially when it is a couple weeks into flower stage.
I ordered some more 5 gallon grow bags and I will be transplanting each of my plants into them once they come in. The photo period Big Mac's I will wait a bit longer before doing it, but the rest of my autos will be moved within the next couple days. I just hope that it isn't too late for them.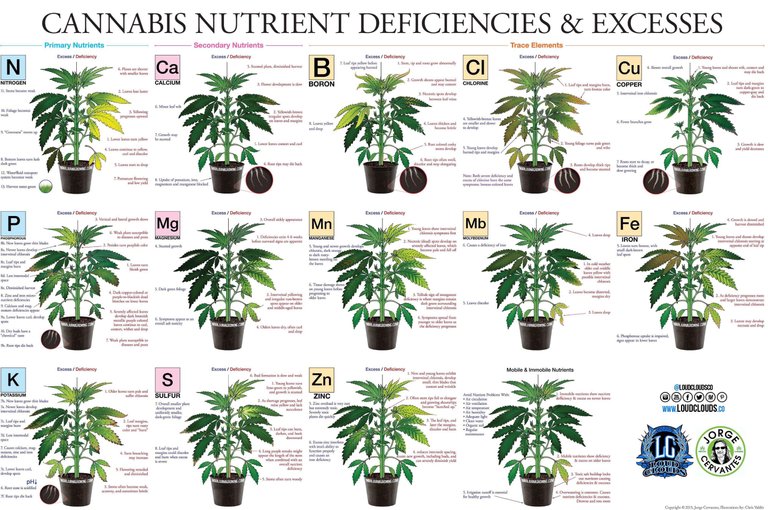 source
@jonyoudyer sent me this a while ago and I have been using it to monitor the health of my leaves, but I hadn't thought of my plant being root bound until recently. Hopefully it isn't too late because this bubblegum was doing awesome.
---
---