How to tell when your cannabis is ready for harvest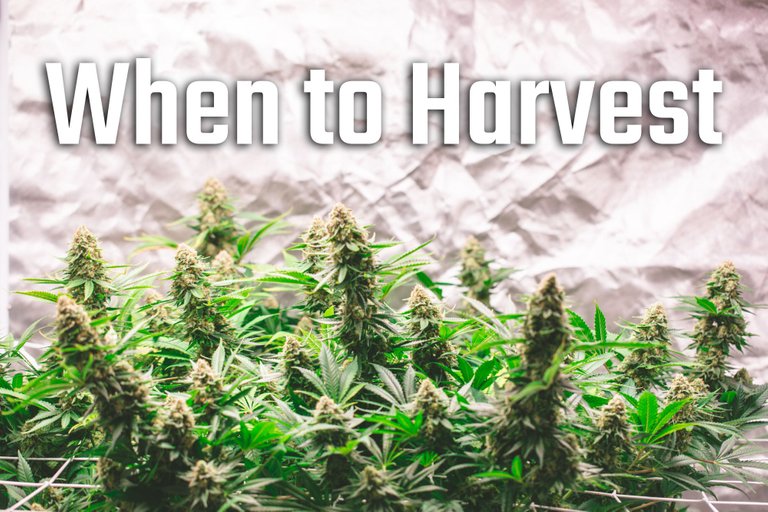 Proper harvest time is crucial

One thing that a lot of people wonder about when growing their own cannabis is when to harvest. Harvesting too early or too late can drastically change the effects that you are hoping to get from this plant.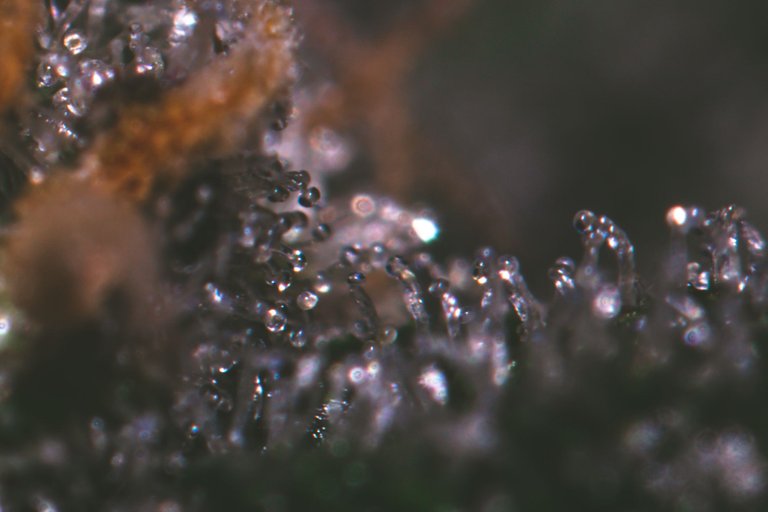 The thing you need to pay close attention to to get the best indicator of your plant being ready for harvest is your trichomes. They are those little alien structures that pop up on the leaves and buds of your cannabis.
Each strain has its own timeframe for flowering and those timeframes can range anywhere between just a few weeks to flower, to several months. One thing I have learned over the time I have been growing is that you do not want to harvest too early because it can possibly ruin your cannabis and essentially make it worthless.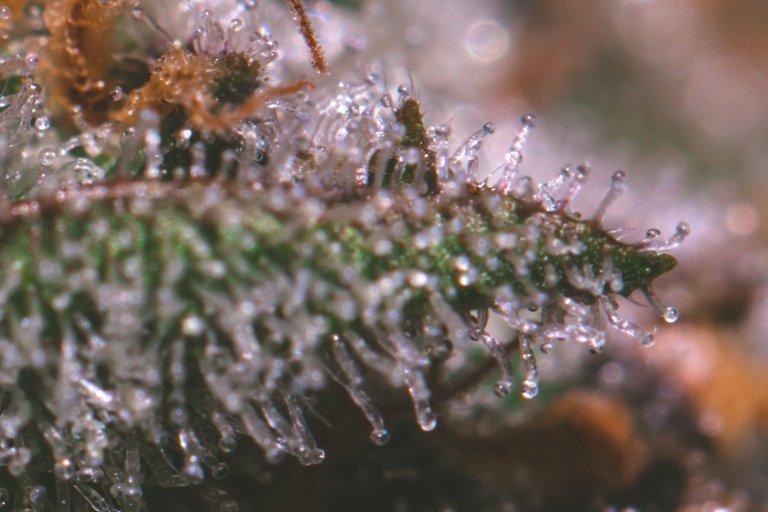 Over time, the trichomes go from the clear color to a milky white. When the trichomes have turned to a milky white color, that is when the THC is at its most optimum stage.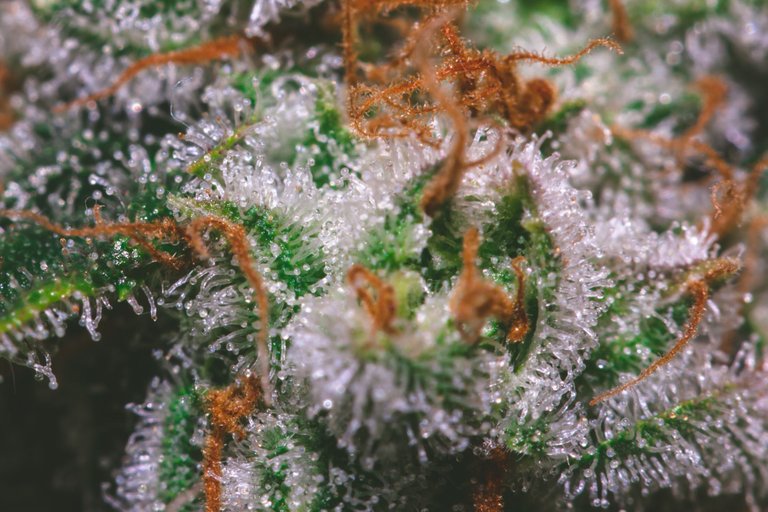 The picture above shows trichomes in their optimum range when they are milky, but to me, this type of plant would create too much of a mental high for what I prefer, so I like to wait just a bit longer for more of those trichomes to turn to an amber color. There are differing views on how much of your trichomes should be amber versus milky, but from what I have found it all depends on the effects you want out of your cannabis.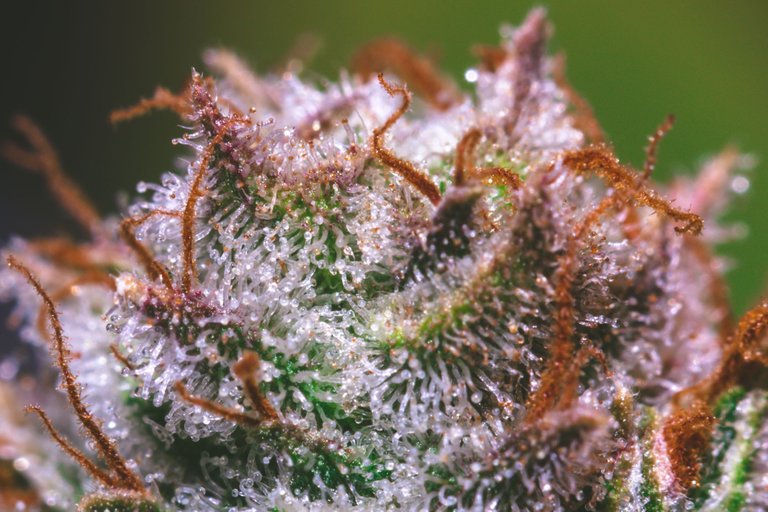 When the trichomes are changing from milky to amber, it is actually the THC in the trichome deteriorating and converting to cannabinol or CBN. A higher CBN content gives the body a more sedating effect which can aid in sleep, pain management and relaxation. A higher CBN content also gives that couch lock effect that some people prefer, but couch lock isn't something that is preferred by everyone.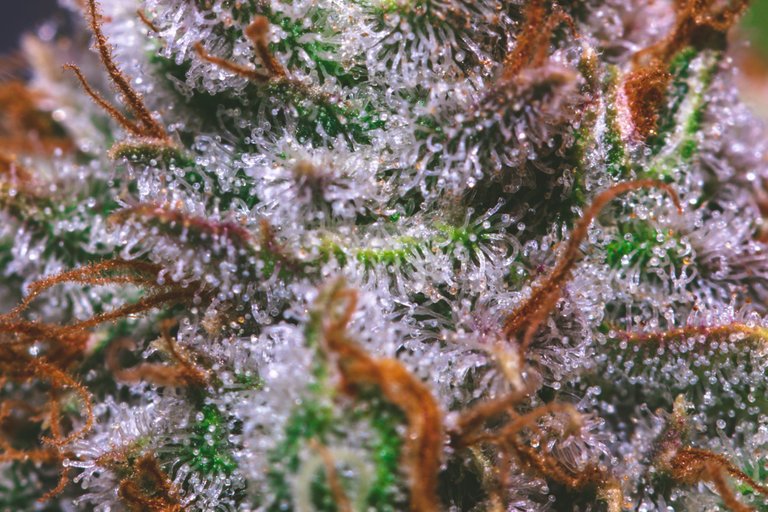 One of the best things about growing my own cannabis is being in control of when I harvest so that I get the most desirable effects from my plant. Paying close attention to your trichomes is the best way to get the most out of your plant. Harvesting too early when the trichomes are still clear will not give you the desired effects because the cannabinoids have not fully formed. Harvesting too late will leave you with too many degraded THC trichomes. So finding the perfect balance for what you want out of the plant is crucial. It takes a lot of practice to know when the perfect time is, but the majority of time, it all comes down to preference.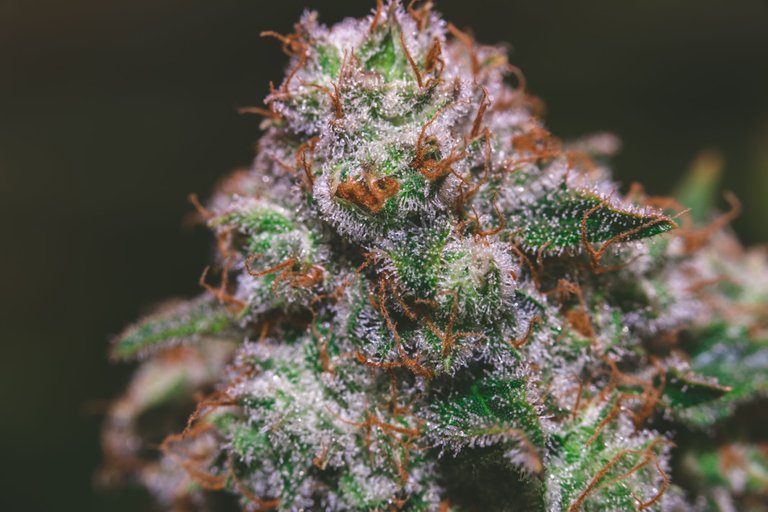 I hope this post helped you get a bit more information on the proper times to harvest and what to look for.
---
---