Homegrown Bubble Gum Strain Review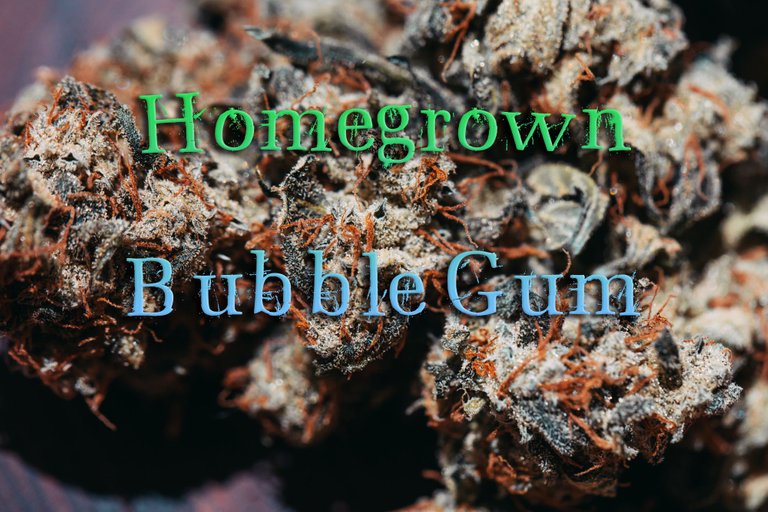 This is a hard hitter

So it is about time I did a review on the last Bubblegum strain that I grew. It has been curing for a full month now and I have tried it out twice so far and I am really loving this strain.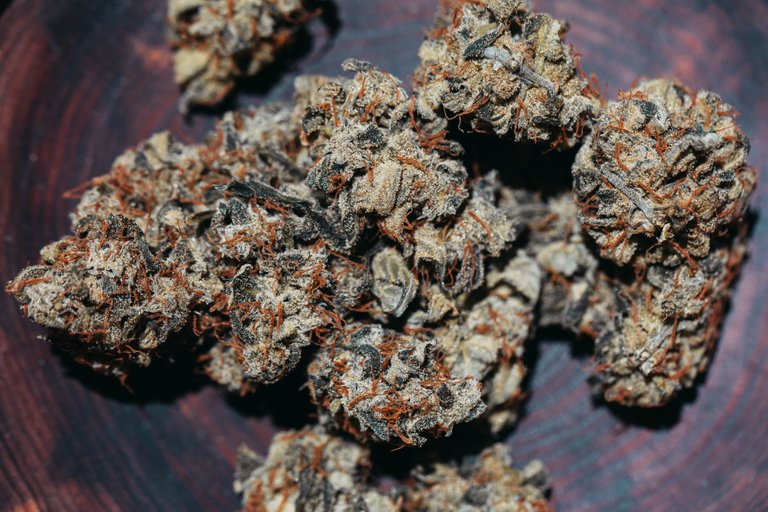 It has a very strong sweet and sugary smell to it. It really doesn't smell too much like any of the other weed I have grown, which is pretty awesome. I use a Volcano when I smoke, which keeps the flavor very pure and it has a great sweet taste that isn't harsh at all.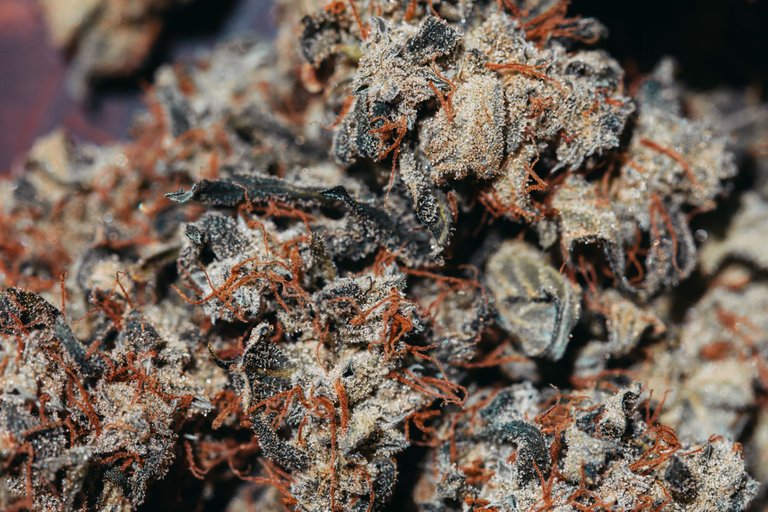 When I was trimming these buds, I intentionally left most of the sugar leaves on because they had quite a bit of trichomes on them. Most people trim the sugar leaves off because they can be a bit harsh when smoking these tiny leaves compared to the actual inner portions of the buds. But with the Volcano, I don't have to worry about harshness at all because it doesn't burn the plant, but instead it just heats it up so the cannabinoids are released into a vapor.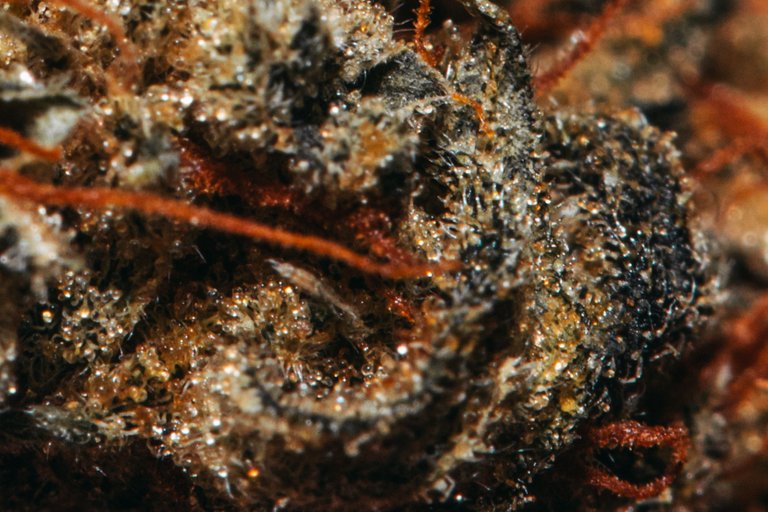 I have said it before that I prefer a good balance of amber trichomes as compared to having the majority of them be cloudy white. The amber trichomes are higher in CBN, which can have more of a medicinal effect and as you can see, these buds are just covered in amber trichomes.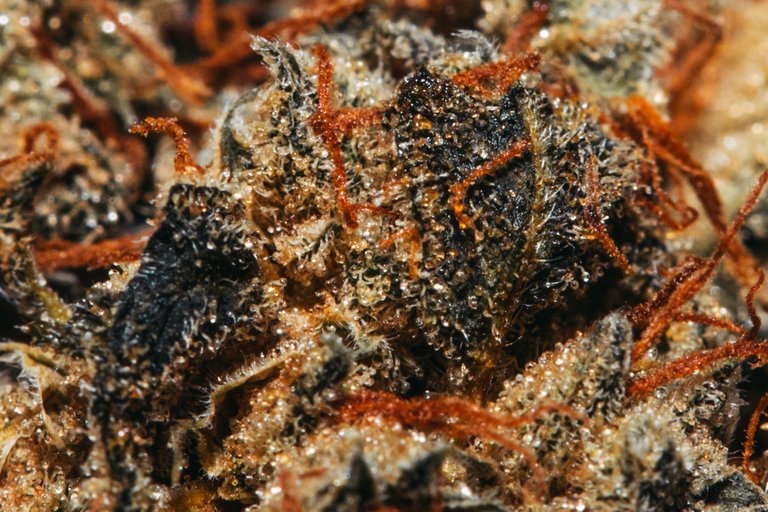 The effect of these amber trichomes give you a very nice body high that just melts away your pain and stress. This is a perfect strain for relaxing at the end of the day as you prepare for bed. This is not one that I would be able to do early in the day if I had anything I needed to get done because this is a heavy hitter.
The mental high can be pretty strong at times and can sneak up on you. The average THC levels for this strain are between 13-15% but can get up to 19%. I am not sure what the THC levels are for the buds I have grown, but I think they might be on the lower side. Now that isn't saying that it is a weak one though. The CBN in those amber trichomes give you a VERY strong body high.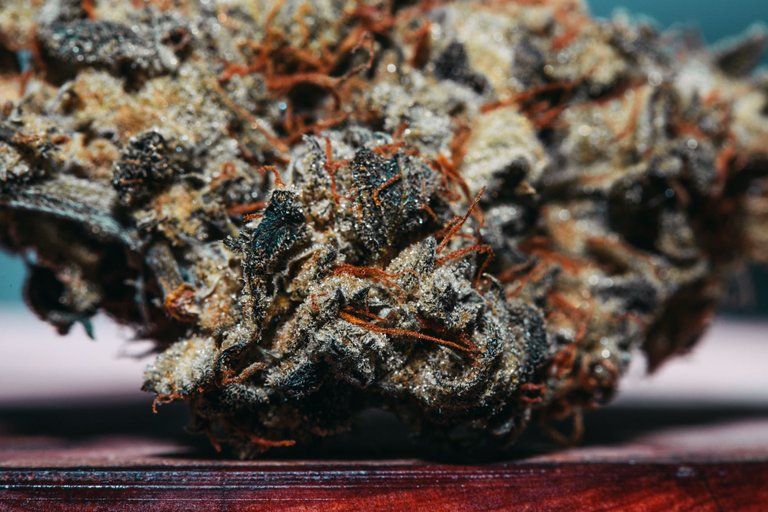 At times it can be so strong that you are locked into the couch. Being locked into the couch can be good sometimes, especially for movie time. But be prepared to notice a lot of things in movies that you normally wouldn't. I smoked this last night and then we watched the first Ice Age movie and I noticed so many different things in that movie. I had never noticed how many clever one liner jokes there were in there or that there was music scored throughout the entire movie, making is a bit of a musical without the singing.
Anyways, I am getting a bit sidetracked. This strain is pretty awesome and is one of my favorites that I have grown. I will be buying more of these seeds in the future when I am done with the grows that I already have planned.
Being able to grow my own cannabis has been a blessing because I have been saving so much money by not having to purchase any cannabis from dispensaries. Plus the stuff I have been growing seems a lot better than any of the stuff I have gotten from the dispensary before. I still have the Northern Lights and Blueberry that I have been curing for a couple weeks to try. I am excited for the Blueberry because that plant had some amazing looking buds. I am also glad that I have more Northern Lights because that is one of my all time favorites. Hopefully this batch stacks up against the previous ones.
All photos by me
---
---