Grow Room Update - Lots of new things happening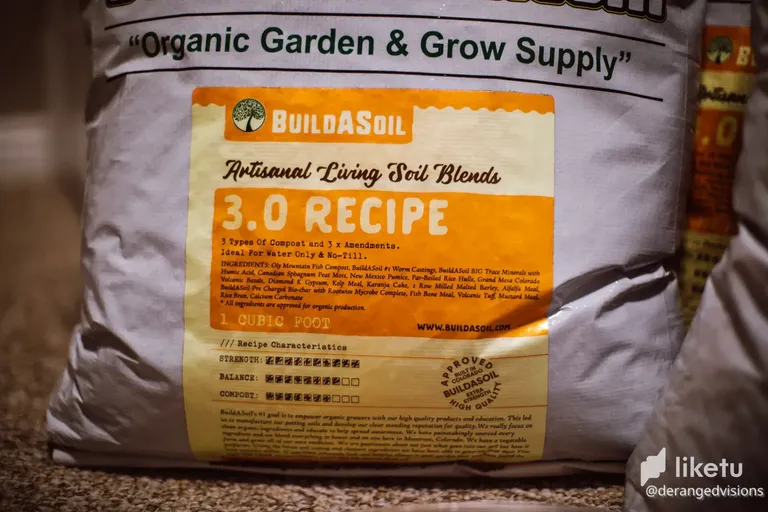 This soil is awesome.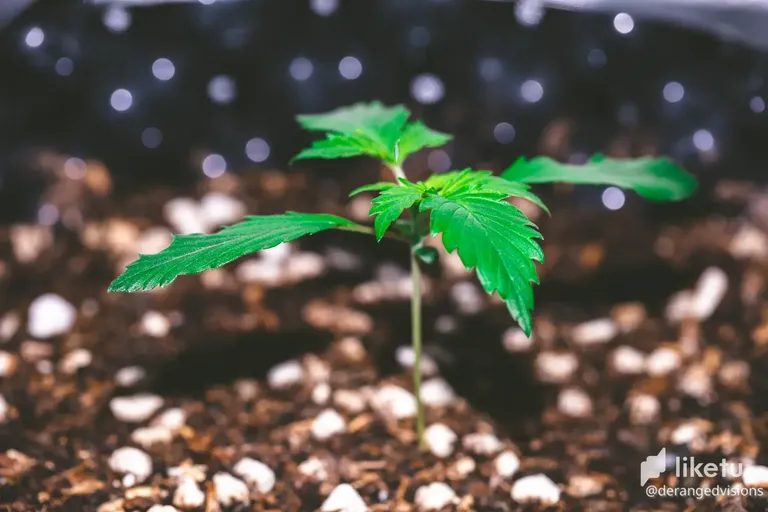 Gorilla Glue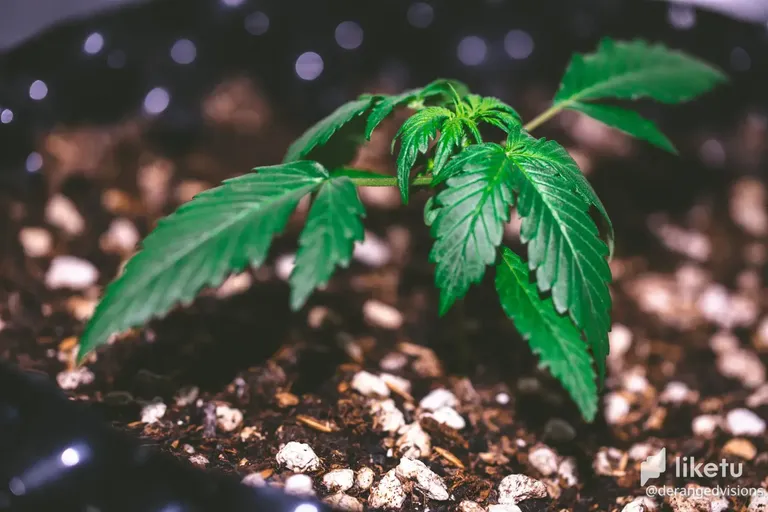 Gorilla Glue catching some z's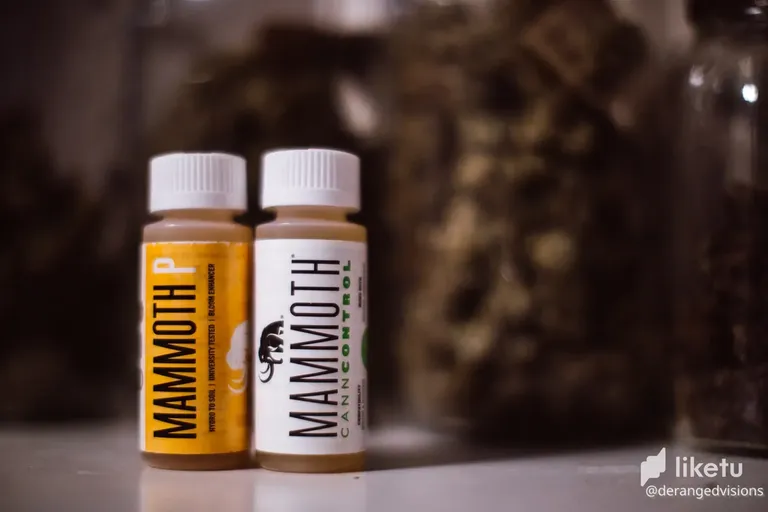 I love freebies from the grow shop. Some bloom and pesticide.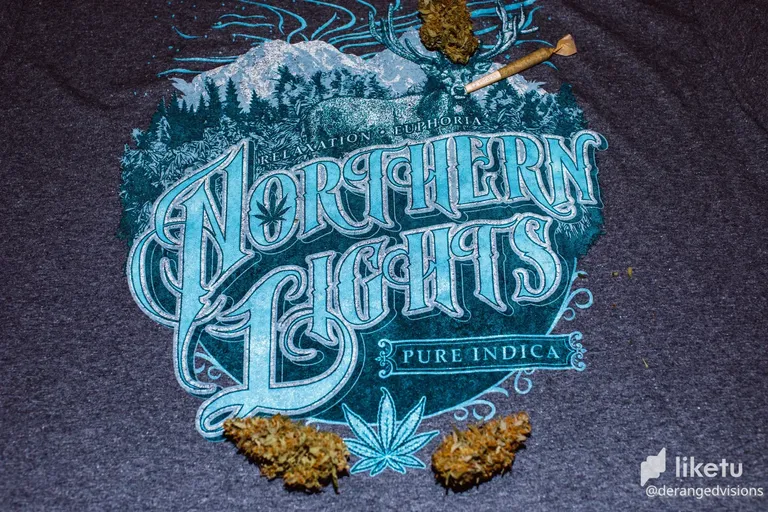 Northern Lights is one of my favorite strains. This shirt is awesome.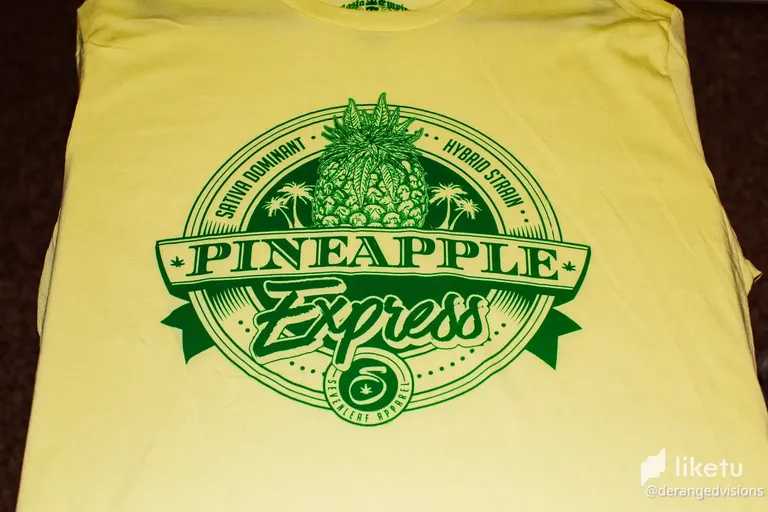 Pineapple Express is a great social strain and perfect for concerts and crowds.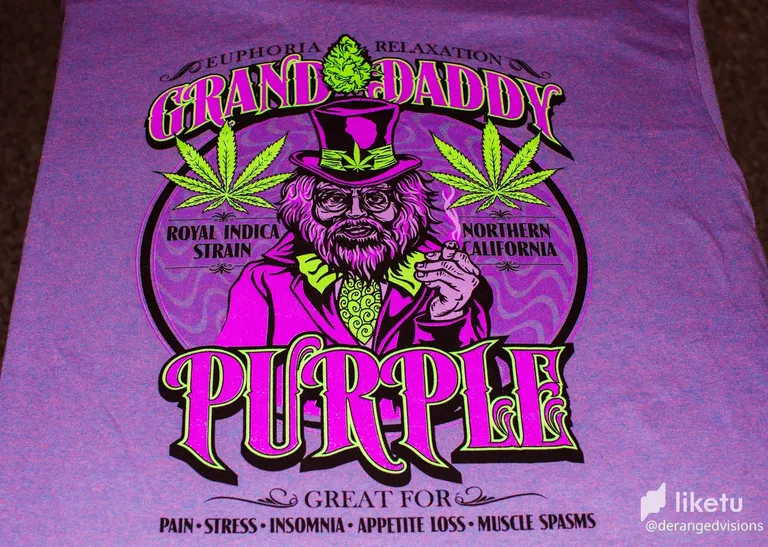 The legendary Granddaddy Purple. I have wanted to grow this strain for so long and I am really looking forward to trying it out. Plus this shirt is black light reactive, so that makes it super cool.
I've been talking to a bunch of the guys in the Canna discord and it seems I am the only one that has been growing autoflowers and I guess now is the time that I put on my big boy pants and start learning how to grow photo periods.
So I went to a hydroponic store in Salt Lake that I have been going to for a while now and picked up some supplies for the upcoming grow. They had a deal on their soil and I was able to get three bags for the price of two, which is really nice cause soil can get expensive, especially the higher quality stuff. Build a Soil is a brand that I have been hearing a lot about and I recently began using it with my grow that I started a couple weeks ago.
The post I made 3 weeks ago about Cotton Candy and Hawaiian did not really go according to plans. I stress those seedlings out way too much and they ended up dying on me, so I went ahead and started two Gorilla Glue seeds and they are doing a lot better now than the other ones. At least I learned that seedlings do not take stress well, so I have been a lot more careful with these two seedlings and they are both doing a lot better than the others did.
I also bought two seven gallon pots, because photos grow for a lot longer than the autos I am used to, so I want to make sure there is enough room for the roots to really do their thing. I have found that having a really good root system works wonders for your plant in the long run.
I needed another filter as well, and this time I made sure to get the correct size because last time, I ended up getting a four inch when I needed a six inch. A six inch filter is able to push so much more air through it. I sold off some Hive this morning and used crypto to buy everything this morning. That is one of the best things about this platform is that it can really be used to fund your hobbies and passions.
One cool thing I like about this grow shop is that they usually have some freebies that they throw in the bag. I got some bloom and bug repellant from some company named Mammoth. I don't know anything about this company, but I am going to assume it is decent.
I had ordered some new cannabis shirts and they got here today. They are from Rasta Empire and they are shirts of some of the strains that I like. The GDP shirt is my favorite, and while I have not actually completed a grow of this strain, nor have I ever tried it, I think it is going to be a really good one for me. It is supposed to work wonders for pain, stress and insomnia and I have been trying to get my hands on this strain forever. My last GDP grow didn't go too well and I overfed it with nutrients, but it was on its way to be a really great harvest before I ruined it. That whole situation really push me away from wanting to grow photos, but I am ready for that challenge now and have learned quite a bit more about feeding schedules and growing in general.
I am going to be putting the first GDP seed in the dirt later tonight when the seed has popped open. I was only planning on growing one of them, but when the store offered me a free bag of soil, I decided that I will grow two photos alongside the GG that I have already started. The GG only has about a month and a half until it should be ready for harvest, so that will give these two photos plenty of time to veg for a while and then I will probably give them a couple more weeks of veg before I flip them into flower. Now I just have to figure out if I am going to grow two GDPs or use one of the many other photo period seeds that I have. These next couple months should get pretty interesting.
---
For the best experience view this post on Liketu
---
---