Green Crack has sprouted and I already have some bugs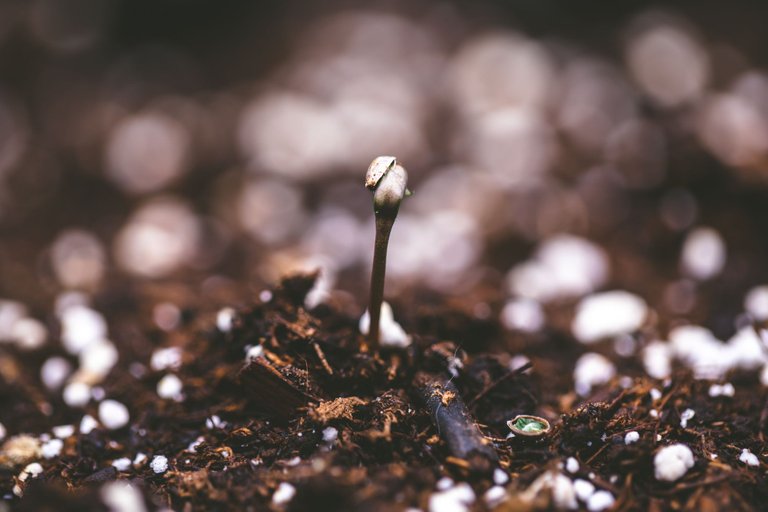 A new baby in the home

My Green Crack seed started sprouting up yesterday and I was hoping that it would shed the seed casing overnight, but it hadn't, so I needed to give it a helping hand to get the shell and skin off of it this morning.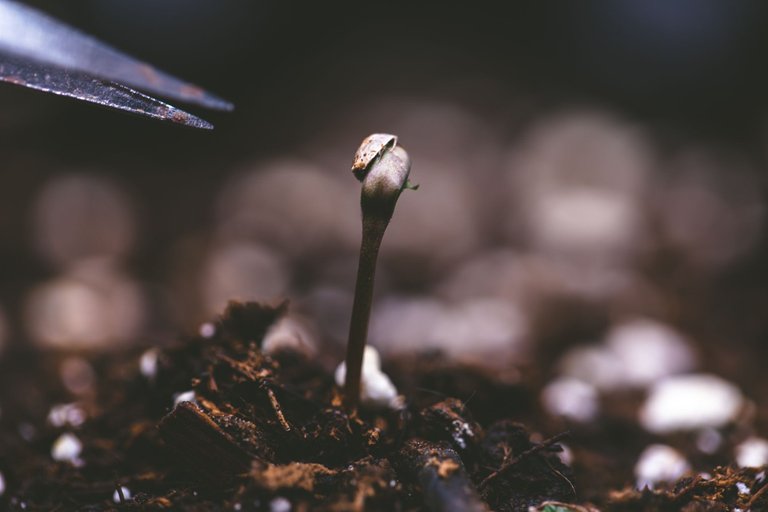 I grabbed a pair of tweezers and hopped into action to help get the shell off so it can spread its tiny leaves and begin soaking up the light. It is sort of like performing surgery when doing this because things can go south if you aren't careful. The main thing to remember when doing this is that the taproot is pretty shallow in the soil, so if you begin pulling on the shell and it isn't coming off, don't force it because you can actually pull the seedling up out of the soil and expose the taproot. That is a pretty bad situation because then you have to try and carefully insert the taproot back into the soil without bending it and putting too much pressure on it.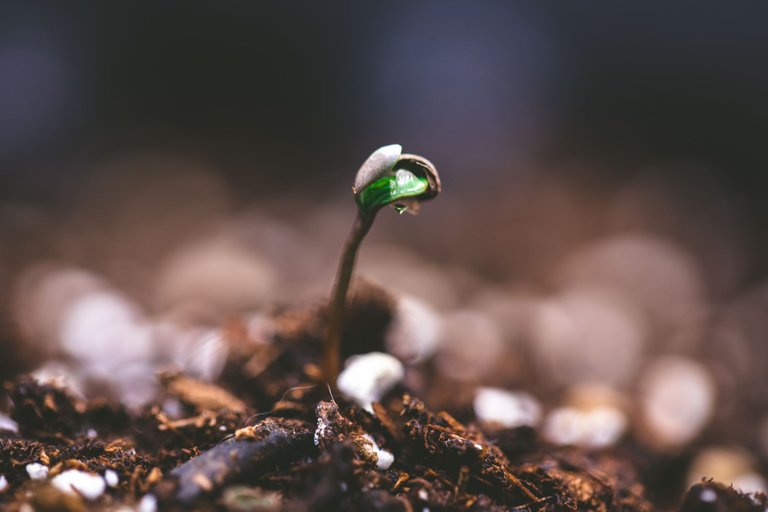 A few tips with removing the shell can be to lightly spray the seedling with some water and allow it to soak in a bit so that the shell and skin slide off a bit easier. Another thing you can do if you are having problems removing it is to try a different angle. If you are pulling one way and it isn't budging, just try pulling it a different way. It helps to loosen it up a bit.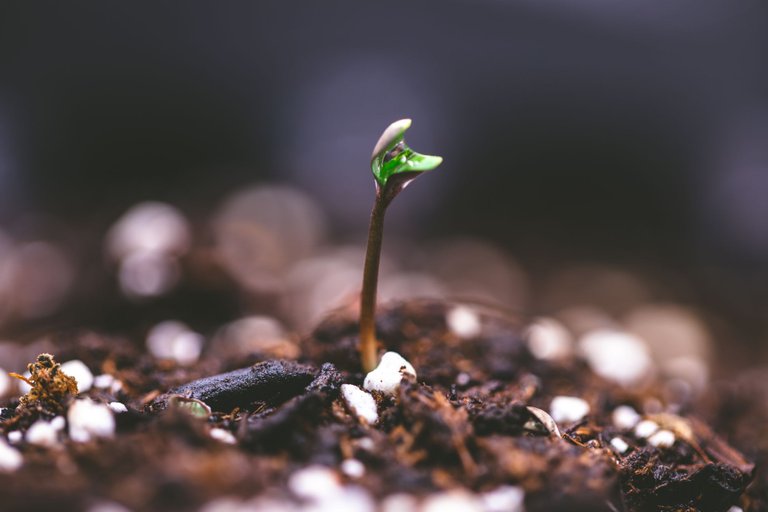 I was able to get the shell off without any problems and the leaves started to pop open once they weren't compressed anymore. Throughout the day today, the leaves will open all the way and the first set of fan leaves will begin to spread out as well.
When I removed the shell off of it, I noticed a couple tiny white aphids on it already. Good thing I already have some Dr Enzymes pest control and I will be soaking the soil with it and tonight I will spray a little bit on the leaves. I need to be careful with this little baby because its first weeks are some of the most important in its short lifespan.
I think that the bugs were in the soil I just got. With it being the off season for planting, a lot of the soils sit in warehouses where they can get infested with bugs. I used this same soil when I repotted my GDP as well, so I will be treating that plant as well. I haven't had any issues with bugs since I grew the Quad Grape, but luckily I am catching it very early with this plant and I already have everything needed to get rid of them.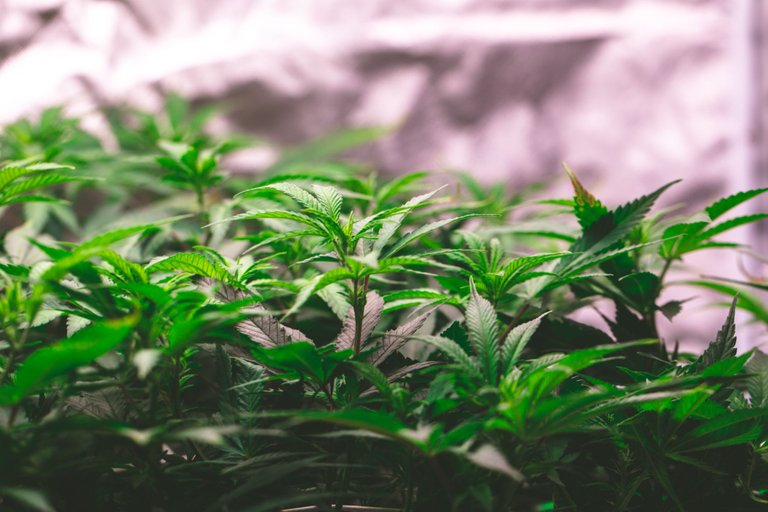 It has been a week since I flipped the lights on the GDP to 12/12 and it is starting to show the early signs of flower and has begun its stretch. During this time, the plant can stretch about half of its previous height.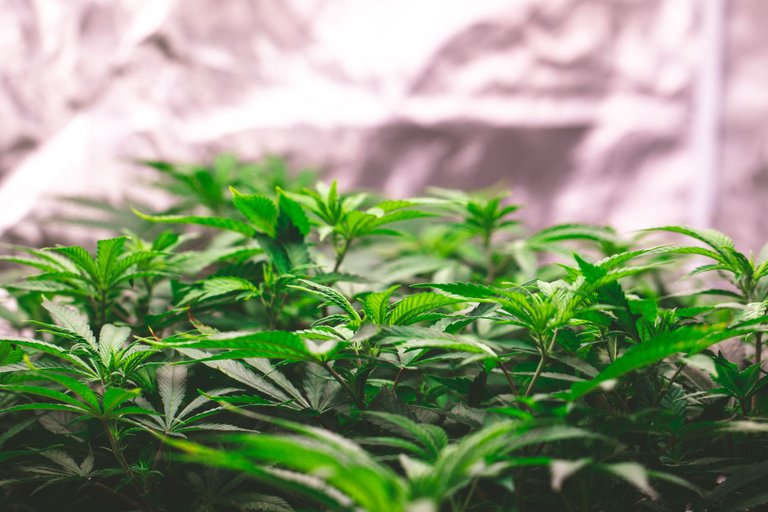 I am going to be getting the second layer of the SCROG net in sometime this week to help support the new length of the branches that will be producing all of the buds.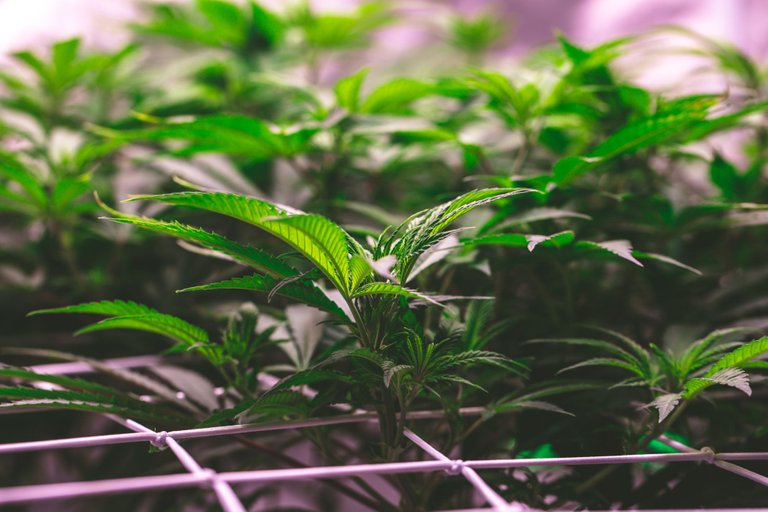 I am also going to be trimming off any branches and leaves that are beneath the lower level of netting, because those branches won't get any light and will just steal nutrients from the rest of the plant as it flowers.
Speaking of nutrients, I went to a local hydroponic shop and got a refill on some of the nutrients I was out of. The Big Bloom is one that I go through pretty quickly because so much is used with each feeding, but the others should last me a few grow cycles.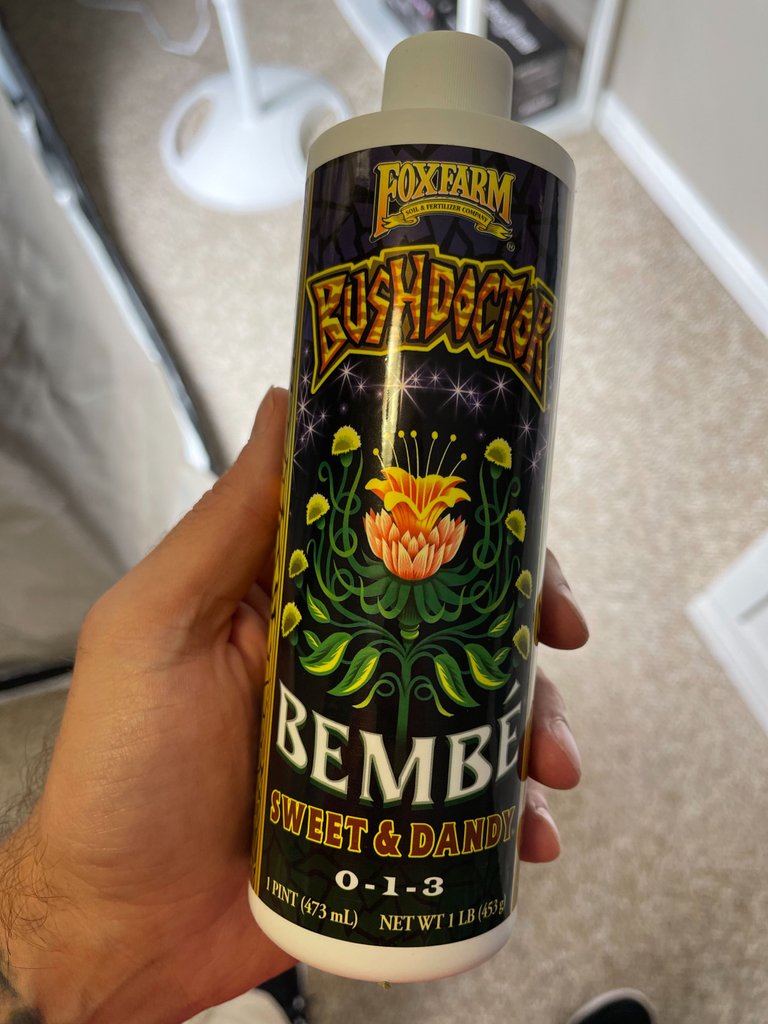 Bembe from Fox Farm is a new one that I have never used, but I am pretty excited about it. This one is supposed to help enhance the flavor and smell of your cannabis, or whatever you are growing. The cannabis I have been growing has such an amazing smell and I can't wait to see how this will help to enhance that flavor.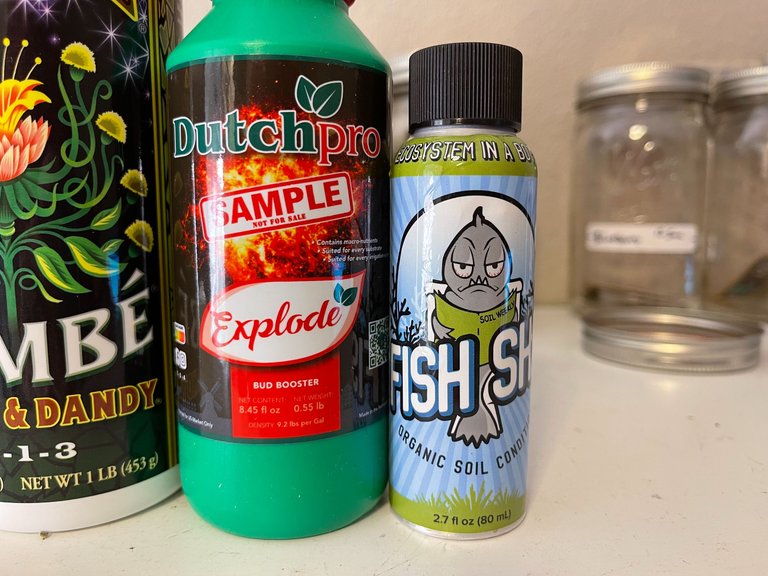 These two nutrients were given to me as samples, but they sound pretty awesome from what the guy at the shop was telling me. Explode is supposed to thicken up your buds and make them full of sugary trichomes. It has some really good reviews, so I will use it with the Green Crack. I don't want to mix too many nutrients with the GDP.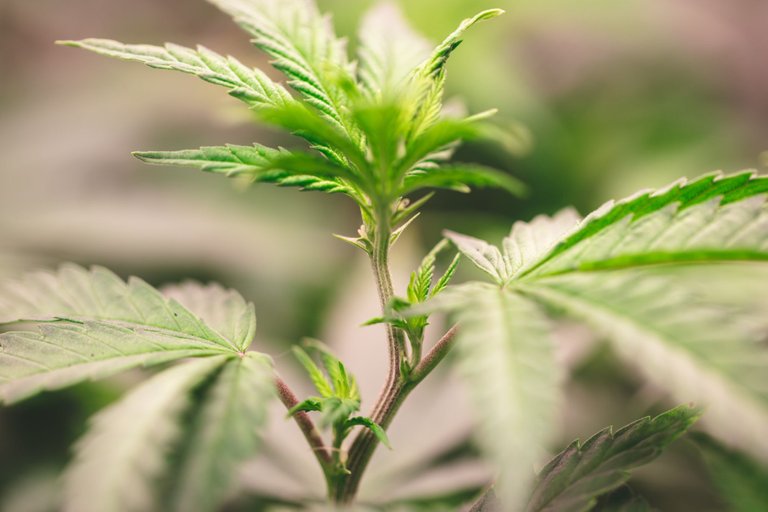 The GDP is starting to show early bud production and I really can't wait to see how this plant does over the two months. It is going to get insane in the tent with the three lights all on this one plant.
I don't even know how many little branches there are sticking up through the netting, but I think this is going to produce the same if not more than the six quad grape plants I had in the tent. This plant is going to be a nice test to see how well the lights do with a lower amount of plants in the tent.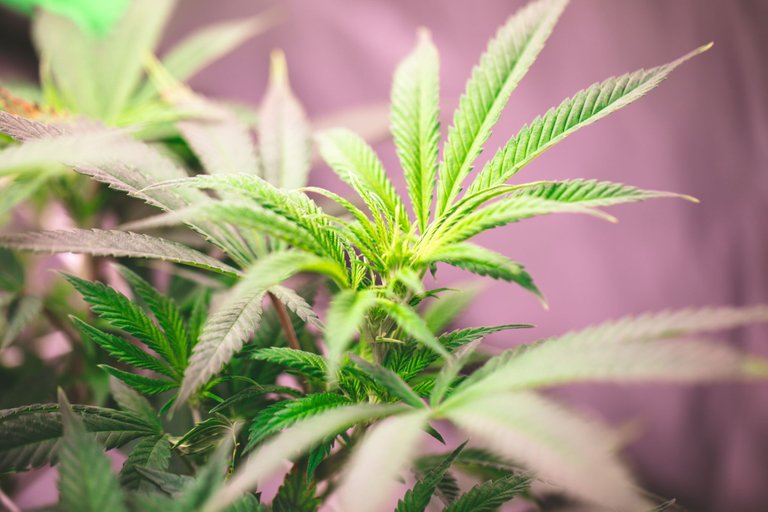 So far, the results have been amazing. This is the biggest plant I have ever had. Fingers crossed that things keep going well for this one because it is going to full of beautiful buds.
---
---