Got a new sprout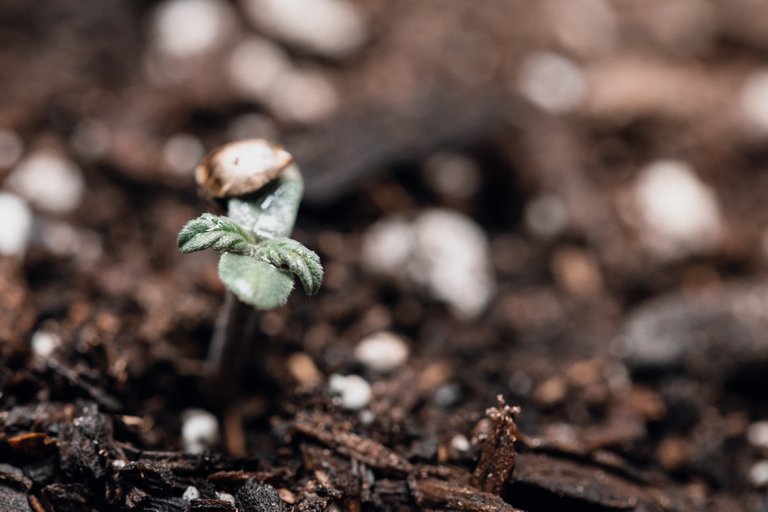 Photo by me
Can't celebrate too early

Last night my newest Gorilla Glue seed sprouted up out of the dirt. This seedling is about a week behind the rest of them, and it is already looking better than two of the plants I have growing.
Photo by me
This little girl is struggling. My first Gorilla Glue seedling opened up and had super thin first leaves that looked like they were stuck together and it kind of didn't do any type of growing over the course of a week. I started to mist them more often with a spray bottle and it seems to be helping it spread its wings out.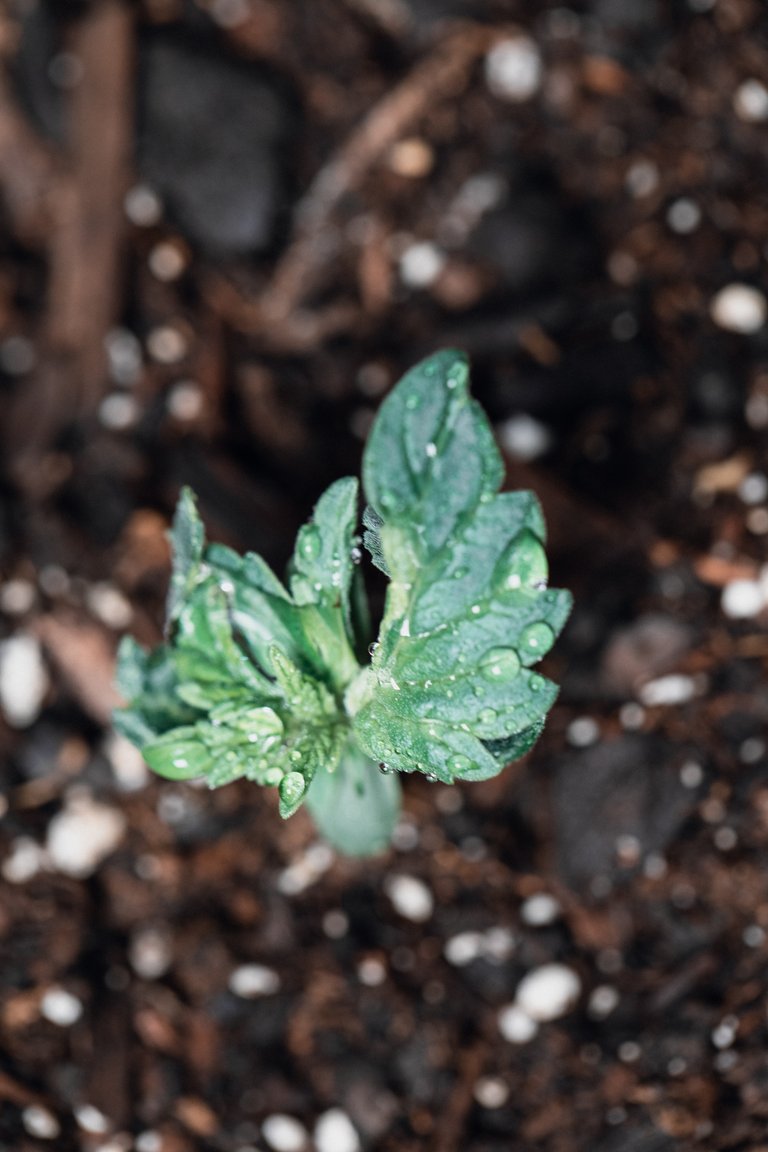 Photo by me
I've got another plant that is growing retarded right now as well. It is the second Northern Lights seedling. Once I started to mist this one a few days ago, it really seems to be doing a lot better. The humidity in my grow tent has been a constant 55%, so I am not sure what caused these two seedlings to sprout up all wonky. The only thing I can think of is that some of the seeds I got have down syndrome because the first Northern Lights plant is doing awesome.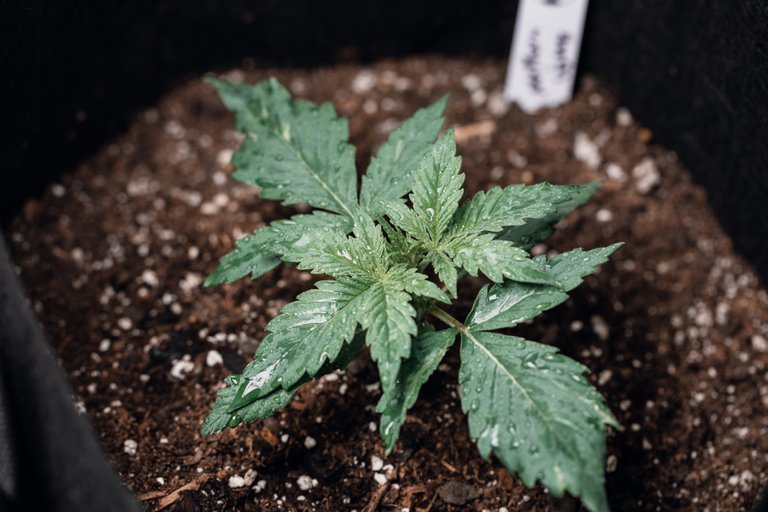 Photo by me
The whole reason I have a new seedling now is because the other Gorilla Glue that I planted with the rest of these plants never sprouted up. I may have planted it a bit too deep the first time, and I am wondering if the two plants that are growing all weird were planted a bit too deep as well and on their way to the surface got all messed up.
Only time will tell to see if they are able to recover or not. If they can't recover from having messed up first set of leaves, I am going to have to start them over again with the last of the seeds that I got in my order. I don't think I am going to be going through Growers Choice Seeds again for my next batch of seeds just in case it was an issue with the seeds themselves.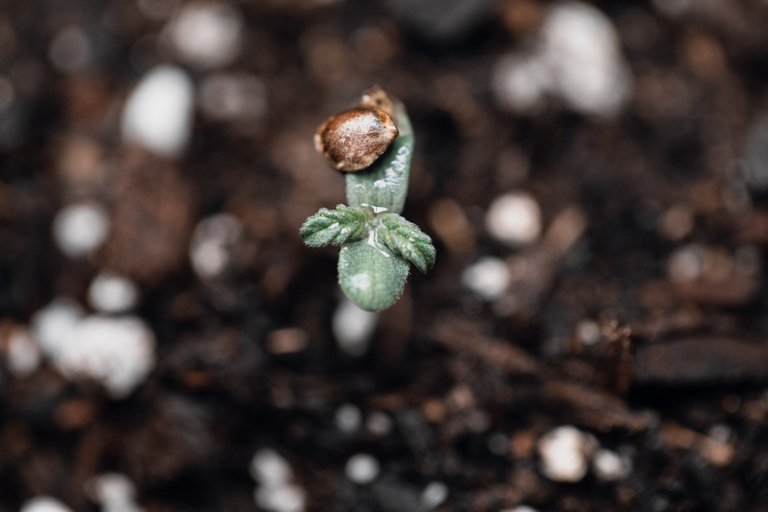 Photo by me
This little girl looks super healthy though and I am sure she isn't going to have the same issues the other two have. I am excited for this Gorilla Glue plant to mature because it looks amazing once it is in bloom and covered with tons of little trichomes.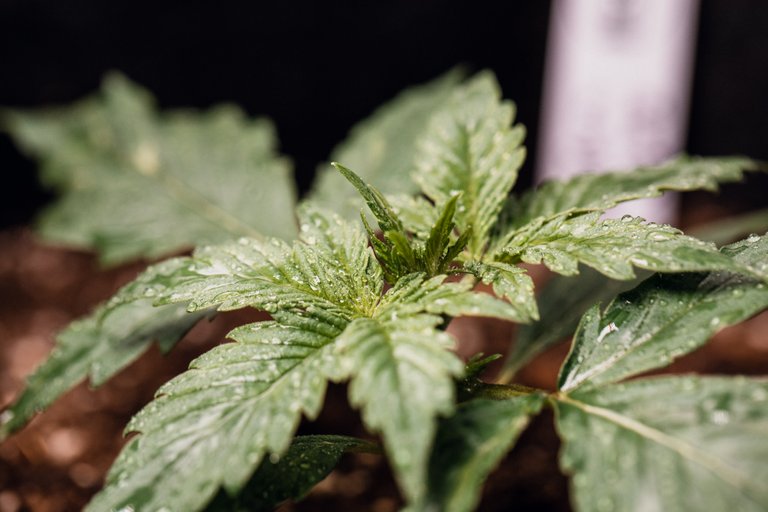 Photo by me
Only a couple weeks until this Northern Lights begin to flower and I have a few things I need to get to prepare for that. I am going to be looking into the different options for flowering nutrients and I need to get some little humidity gauges that I can pop in my jars once I am curing the buds. I am also thinking about getting another grow tent set up so that I can have more than just four plants growing at a time. I think I may wait until after this grow has flowered though so I don't get overwhelmed with having a million plants going.
Well, thanks for taking the time to stop by and see the progress in my garden. You are awesome.
---
---