From Death's Door to Thriving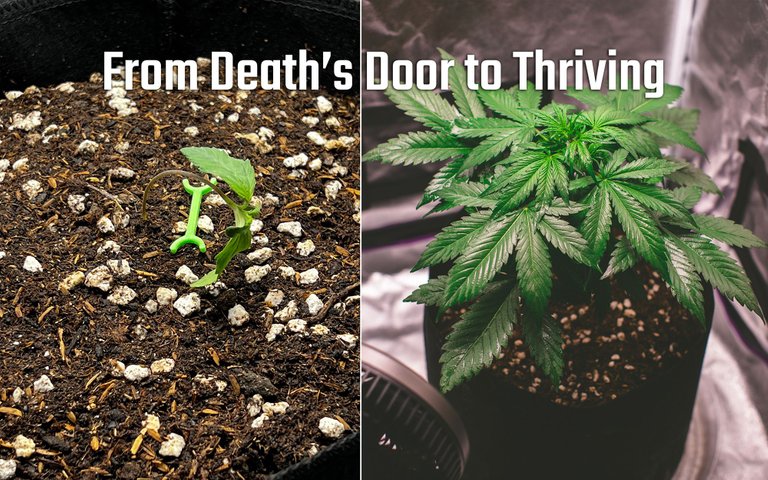 That was a close one

A few weeks ago, my Crystal Candy autoflower seedling was having a very bad time. I think there were a mixture of things that I had done wrong that almost killed this plant.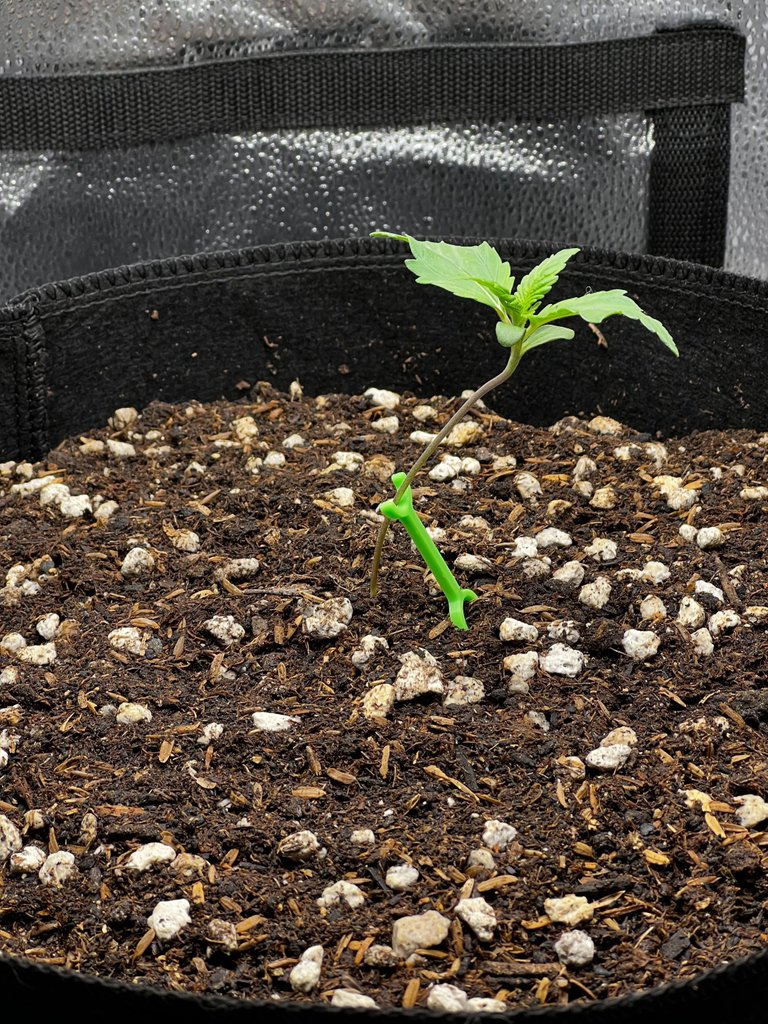 The two main things that I did wrong with this seedling was that I introduced a fan into its tent WAY too early. The seedling had only been above ground for a few days when I decided it was a good idea to put a fan in there and blow air across its fragile body.
I had also soaked the entire pot with almost a gallon of water, which almost suffocated the poor little plant. My reasoning for the water was to get the all the dirt wet which would encourage root growth. What I failed to think of was that the roots were not really developed and that they search out water in the dirt, so filling the entire pot with wet dirt was probably not the greatest idea.
I had never had an issue with watering like this before, but since the plant was already super stressed due to the fan, it just made things worse. The little seedling was laying on its side for a few days and I was at the point where I was just going to pull it and start a new seed, but after propping it up with a branch spreader and just leaving it alone for a few days, it started to stand back up and begin growing.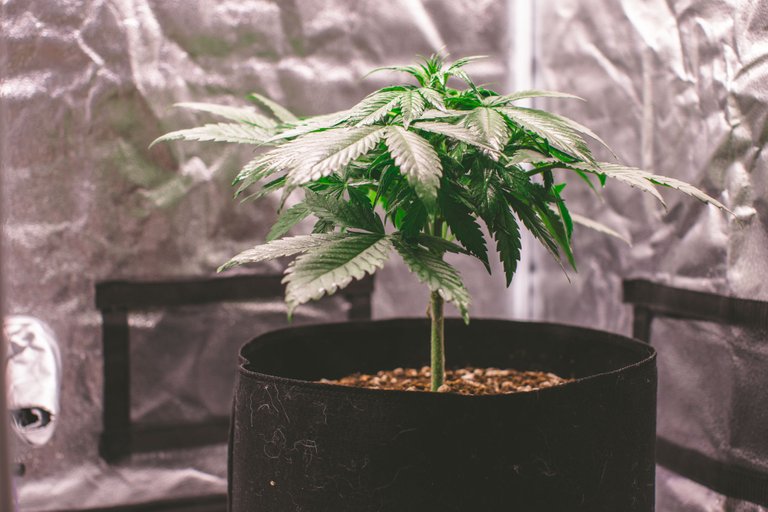 She is super short and bushy right now, but she just started her preflower stretch, so I think she will probably double in height in the next week or two. I cut the bottom two sets of branches off last week and just did some trimming of the lower flowering nodes to force those lower branches to lengthen.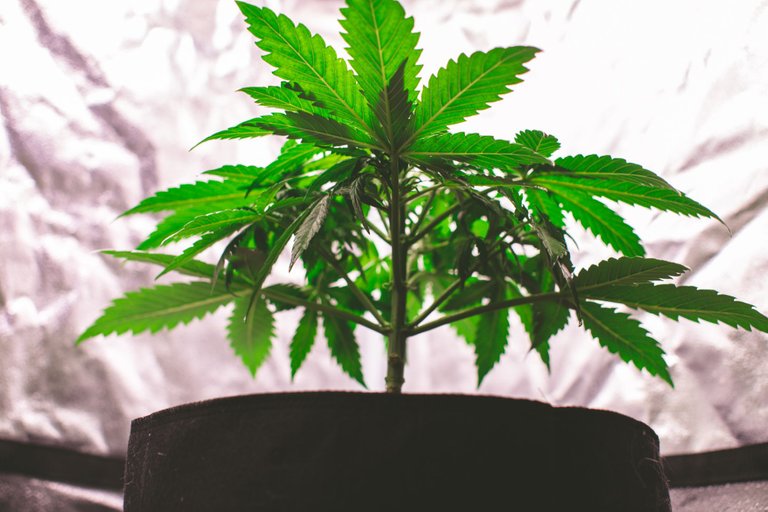 I am trying to decide if I want to cut the main stem on this one or just let it grow tall and have a massive main cola. I am tempted to just let it grow because I've got it in a seven gallon pot and it should really fill up with some nice sized nugs.
This lady is going to stretch and prepare to begin flowering in the next two weeks, so I have some time to decide. I don't want to wait too long because I don't want to stress this plant out anymore than it already has been, but I think that the trouble that it had at the beginning helped to really strengthen it because its branches are a lot stronger now than some of my previous autoflower grows. It will be interesting to see if stressing plants out in the beginning makes them better in the end. It would be a cool experiment, but I think I would lose some plants in the process.
I am excited to see what this plant does. I have never grown an auto in such a large container, so I think she is going to do great. Once my GDP is done drying in the large tent, I will be moving this lady in there and have her under all four lights for flower. That should really fatten her up with all those lights, but I am going to have to introduce all that light slowly so it doesn't shock her. It should be an interesting next few weeks, so stay tuned.
---
---