First plant is getting ready for harvest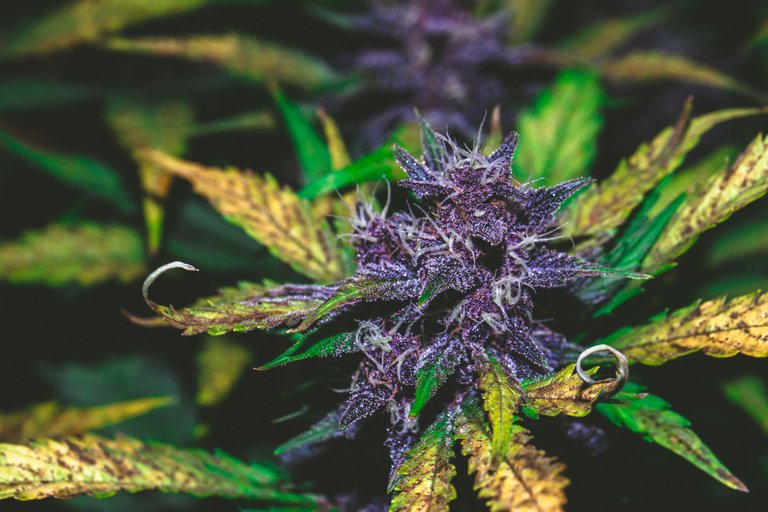 Such a sweet smell

Well, the day has come where my first purple lemonade is just about ready for harvest. It is going to spend the next 48 hours in a dark tent so it can soak up the last bit of nutrients from the soil before I cut it and hang it to dry.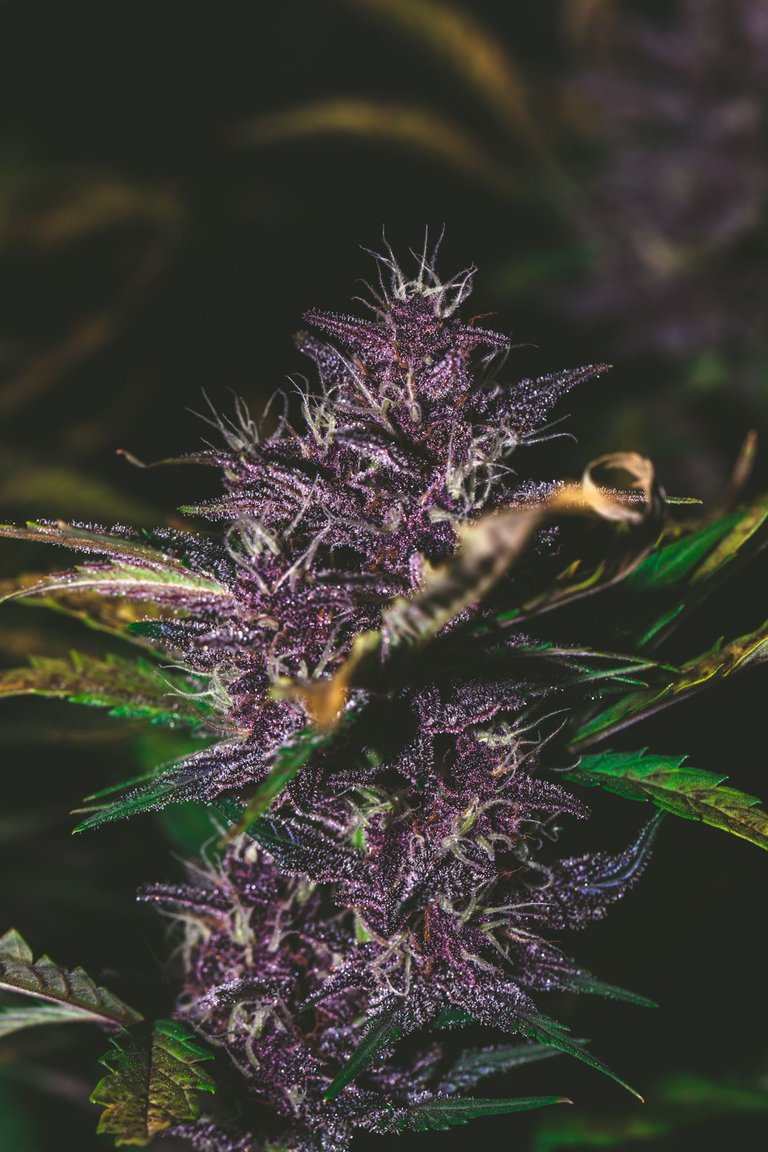 The buds have fattened up quite nicely and have a strong sweet and sugary smell to them. The dying leaves that are yellowing look really cool against the green and purples.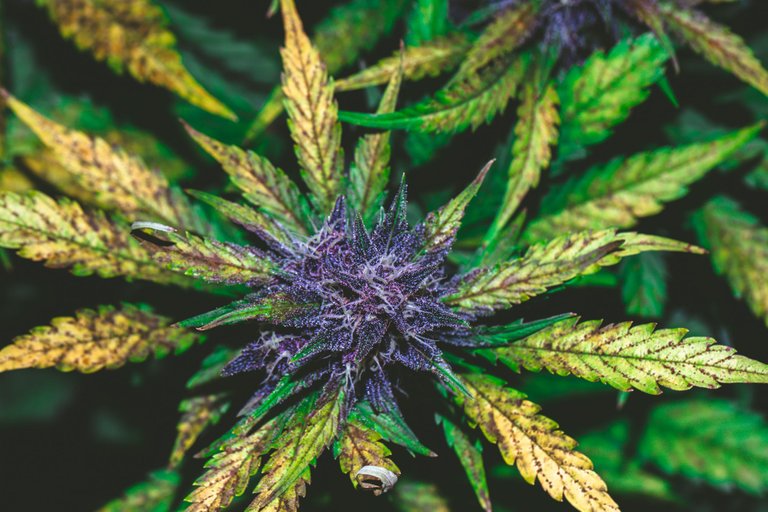 I would have normally cut the leaves off when they started to yellow and die, but I have come to learn that for some strains, this is completely normal because the plant diverts a lot of energy to bud production and even though the leaves are starting to turn yellow and die, they still are able to absorb light and help bring in much needed energy for bud production.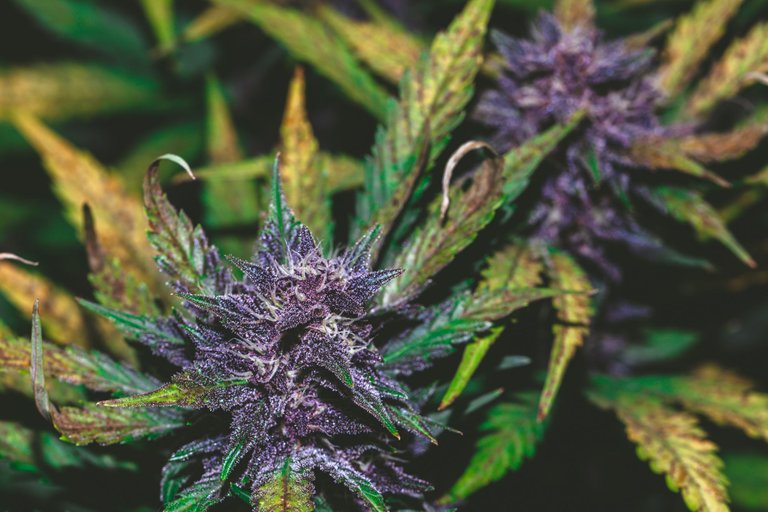 This grow is shaping up to be my most successful grow to date and I can't wait to weigh all of the plants out and test these strains. I am hoping to get close to a pound total between the four plants I have growing at the moment.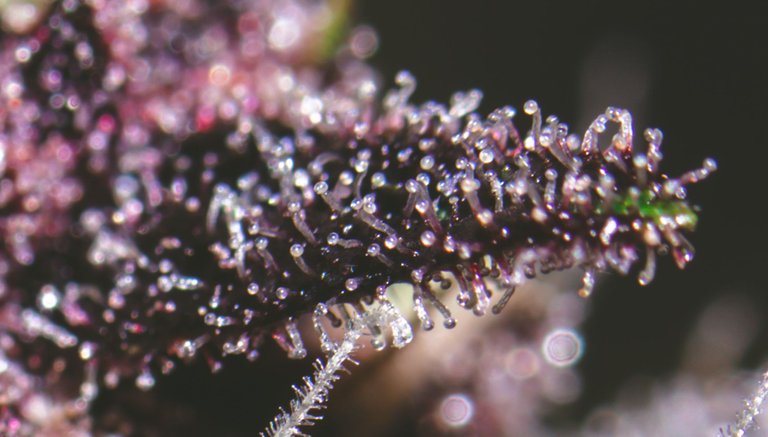 The trichomes are nice and milky and have started to convert some of them over to amber, which is perfect for this strain. When the THC in the trichomes converts to CBN, it tends to give the strain a more of a sedating effect, so I wanted to catch it on the early side before there are too many amber trichomes because I do not want this plant to have a couch lock effect when used.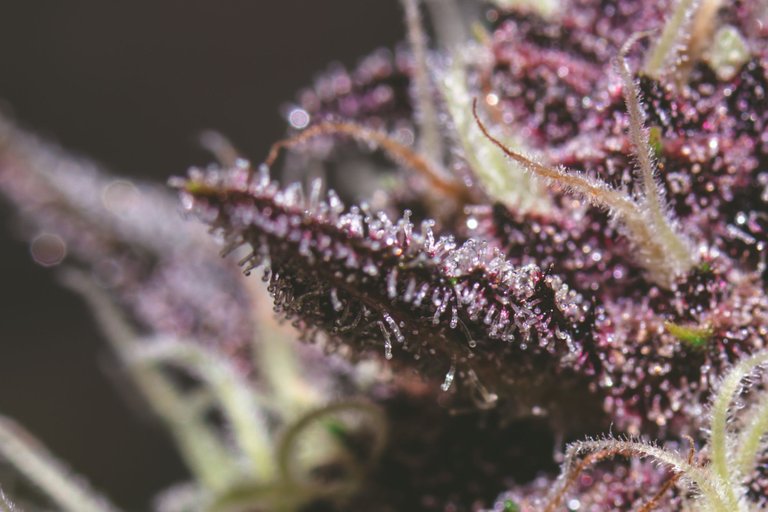 Being an autoflower, it tends to move at a more rapid pace, so some of the trichomes that have not turned completely milky, will turn milky over the next 48 hours and those that have been milky for a while will turn an amber color.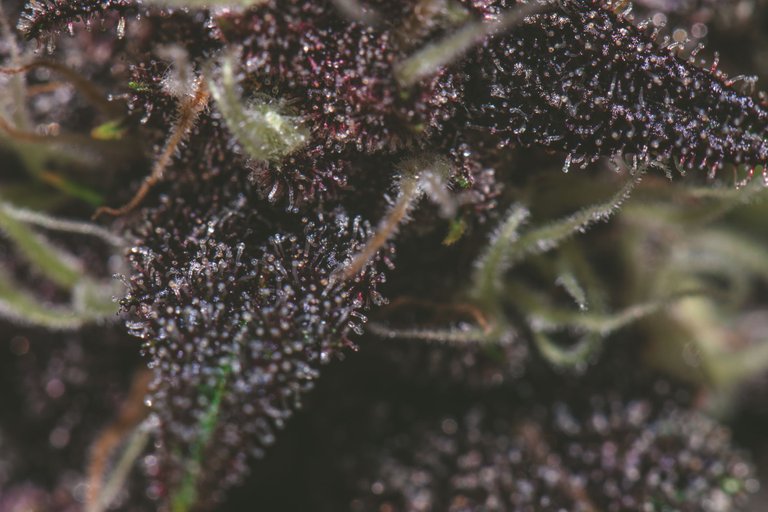 One thing I have learned while growing is play around with the different grow times to get the effects that you want out of the plant. Most people try and maximize THC content, but I would rather try and balance things out a bit more between the different cannabinoids and not just go for the highest THC that just gets you stupid stoned. I prefer to find the perfect balance for medicinal purposed.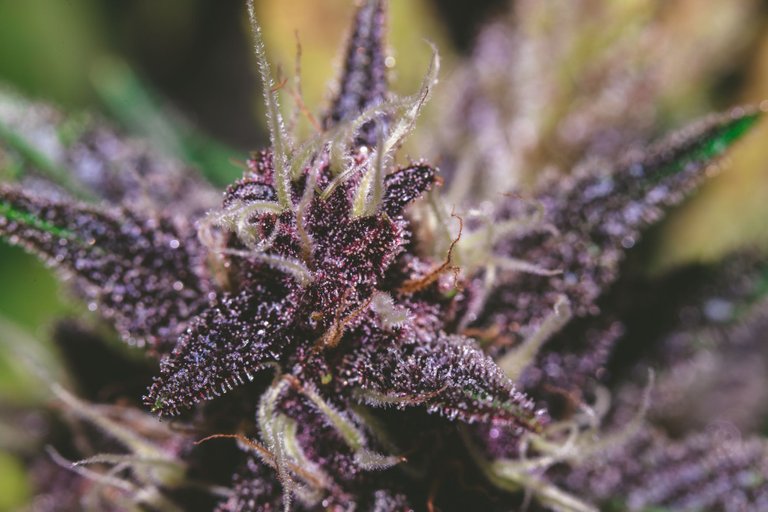 Once I have grown a lot of the different strains that I want to try out, I am going to try out growing more of the CBD heavy strains and see how those work for day time use.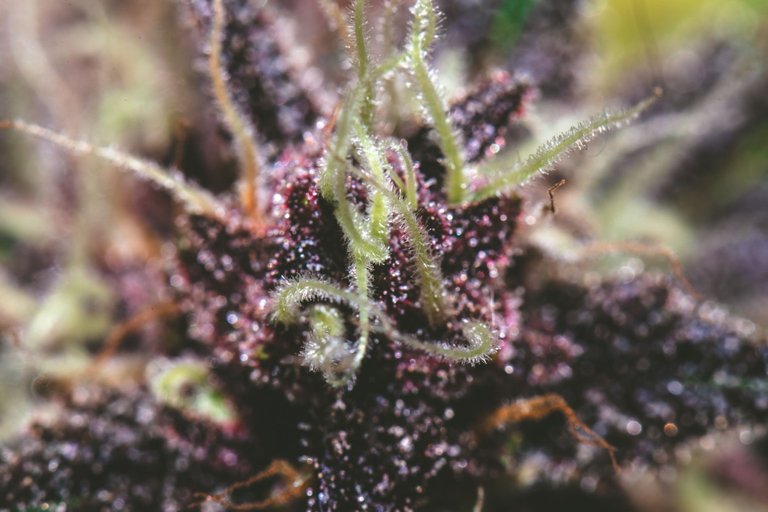 There is so much medicinal potential in these plants and I have been using them to replace so many different pharmaceutical medications. It really sucks that this plant is demonized around the world, but things like alcohol and pills is so embraced by everyone.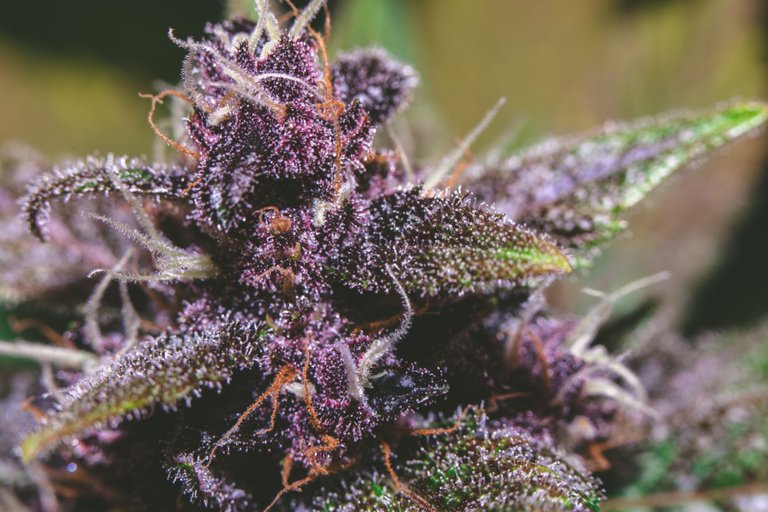 I still have one more purple lemonade plant that appears to be a few days behind this one, so I will be watching it closely to find the best time to move it out of the tent. Having this first plant out of the tent has given me space to move the purple punch under two lights, so I am expecting that one to really fatten up over the next couple weeks.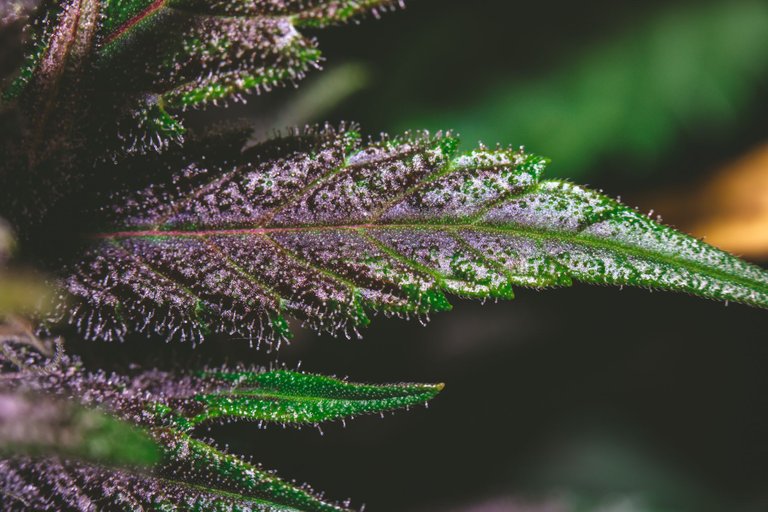 It has been nice growing several different strains that each have their own growth time because once I am done drying and trimming these first two plants, I will be ready to move onto the next plant to begin the drying process. I think my bubblegum plant is going to be the last to be ready for harvest, but that just means that it will have the whole tent and four lights to herself, and I really think that she is going to explode over the next few weeks.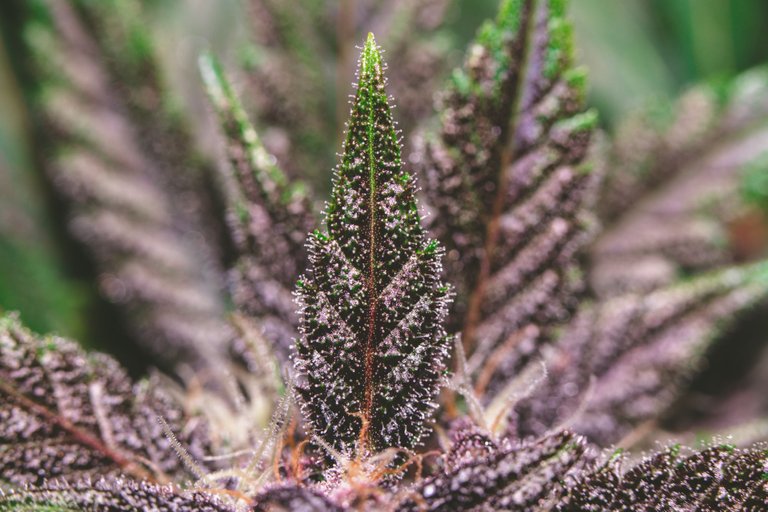 Anyways, I cant wait to begin drying and trimming these plants. They smell so good and the smell will just continue to get better as it cures. This first plant should be ready to test out for a smoke report in about three weeks. Hopefully the effects of this strain are as good as it looks because it is really looking like this is going to be an amazing strain.
---
---