Day 50 of flower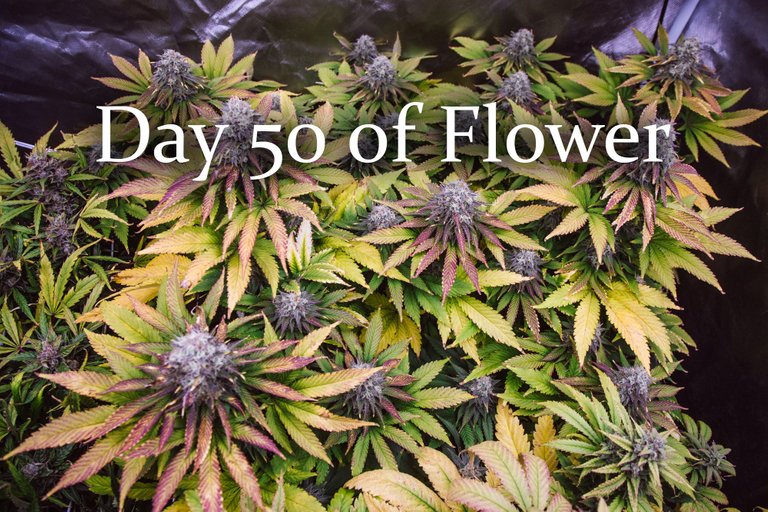 Not much longer

Today marks day 50 of flower, which means these ladies are just about finished. I am planning on cutting them down by Thursday and begin the drying process. I want to stagger them by a few days so that I can begin trimming them on separate days.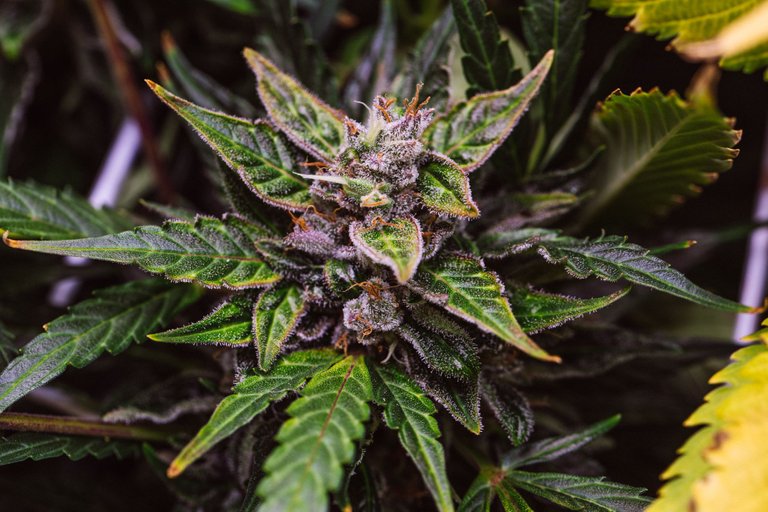 The Purple Haze is going to get cut first. This lady is full of frosty trichome and they have begun to turn amber. So she will be ready in the next couple days and I will hang it in my extra tent to start the drying process.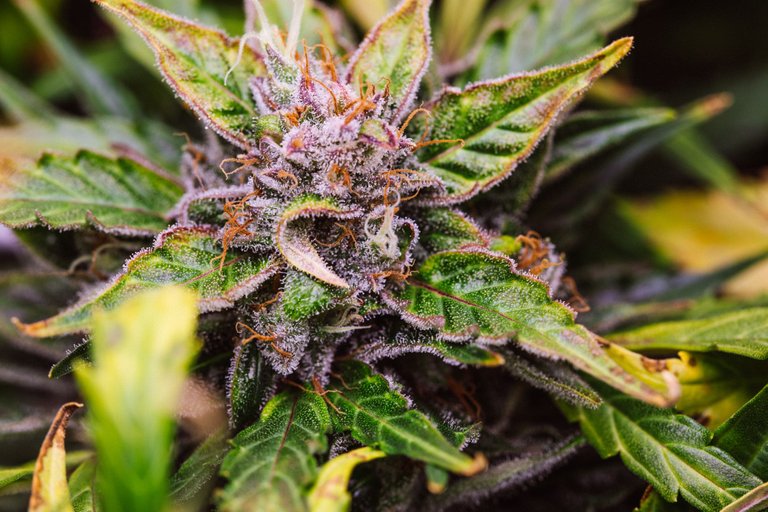 One thing that I think is cool is that all of these plants have some purple colors to them. That is because I have been letting the temperatures in the grow room get pretty low when the lights are off.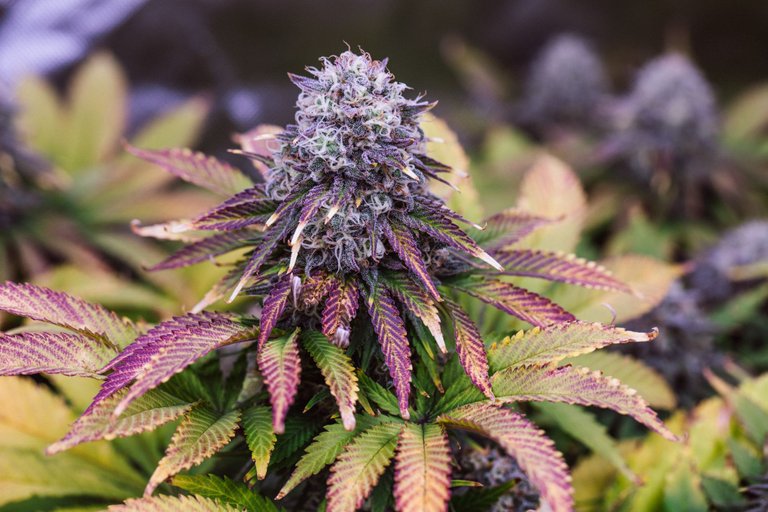 These White Widow buds are amazing looking. They are the most dense buds I have ever grown. They feel like little rocks when you squeeze them. They are way more dense than the AK47 buds.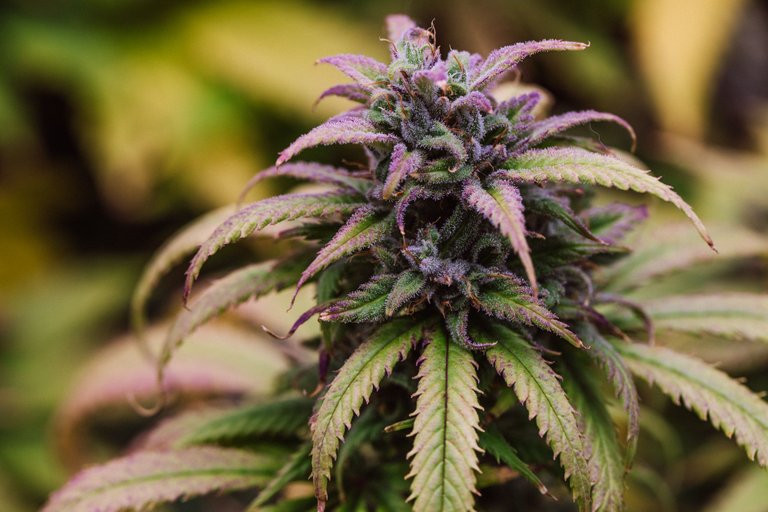 The AK47 even has some purplish tones to it and it looks so cool. This one seems to have the most sativa characteristics. It's leaves are pretty skinny and dainty, which makes the buds look really cool.
I have been asked if I would create posts about getting started in cannabis and what new potential growers may experience during their first grows and how to get started. I think that would be a great idea, so if you would like to see some informative posts like that, let me know what types of information would benefit you the most to learn.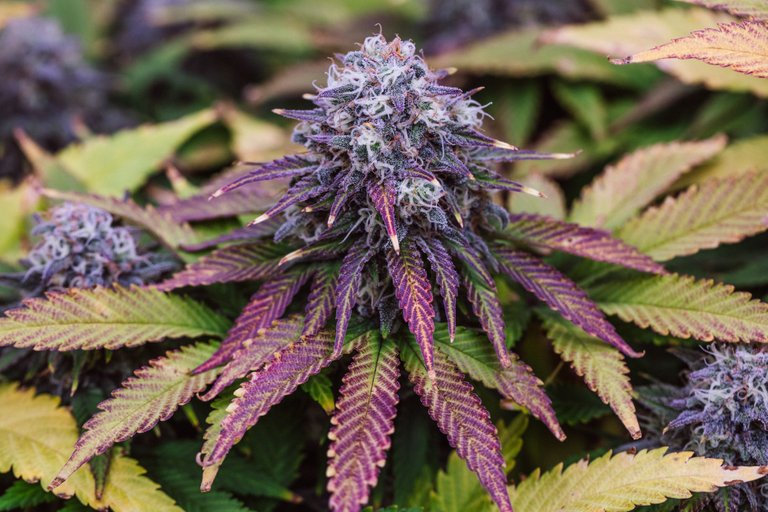 Growing my own cannabis has really been a life changing decision. There is something so freeing about being able to grow your own medicine. I really think that everyone can benefit from using cannabis in some way. It has so many benefits that are way healthier for you than using traditional pharmaceutical medicines.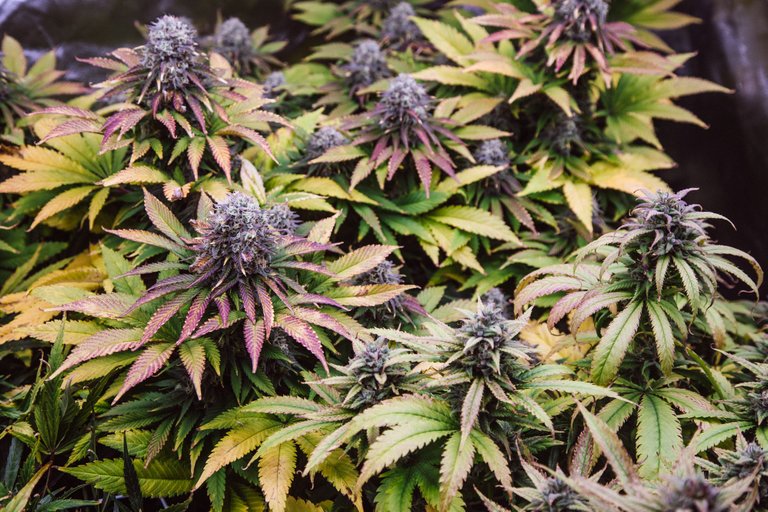 Before I started growing cannabis and using it medicinally, my body was falling apart and I didn't think I was going to last much longer. My kidneys were shutting down and they doctors said that I will need to start dialysis if they continued to decline. Luckily I decided to stop taking all the pharmaceuticals that were literally killing me from the inside out and decided to medicate naturally.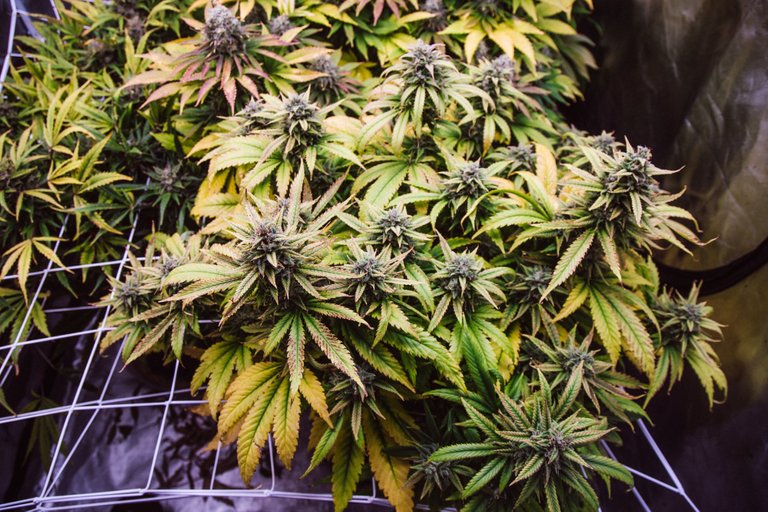 I recently had labs done and all of my levels are pretty much perfect and my body has repaired the damage that was done. I am in the best shape I have been in since before I joined the military and I am the strongest I have ever been in my entire life.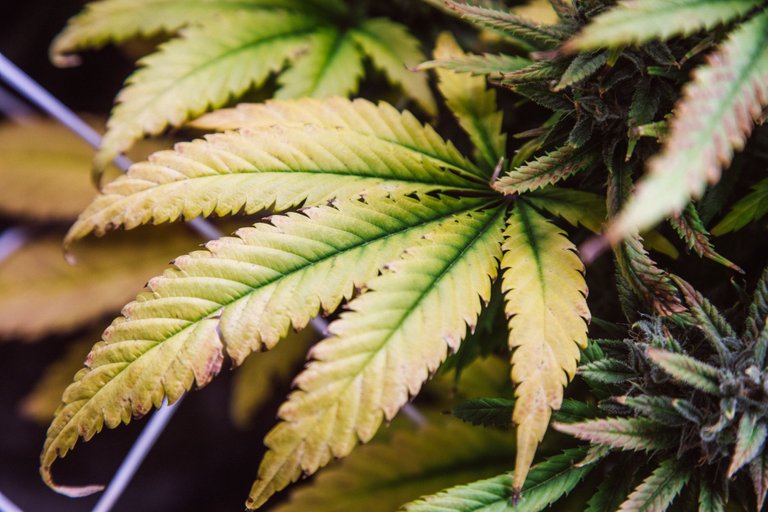 Sure cannabis can be used in ways that a lot of people don't agree with. It can get you high and some people lose touch with reality or get lazy. But for the majority of people that use it responsibly, it can be life changing and help you get your health turned in the right direction.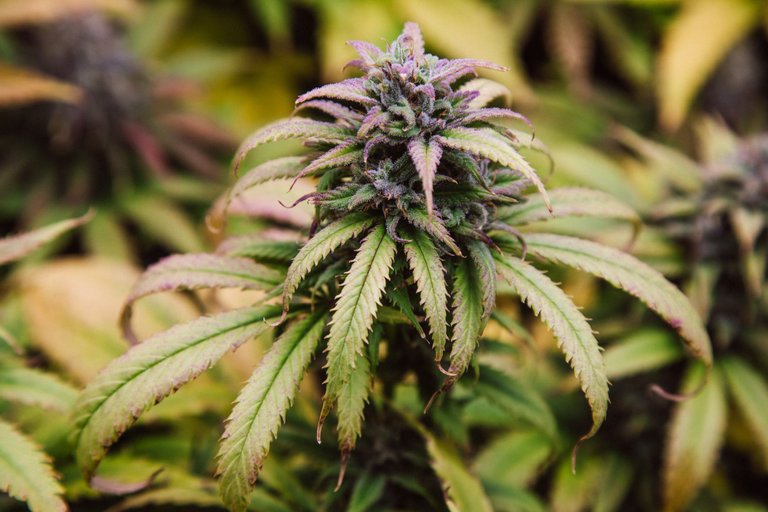 Cannabis is a life saving plant that I feel everyone should have access to. The governments of the world want people reliant on them and the medication that they prescribe. We are all just sources of income for our governments and they do not care about our well being at all. They just want as much of our money as they can get back.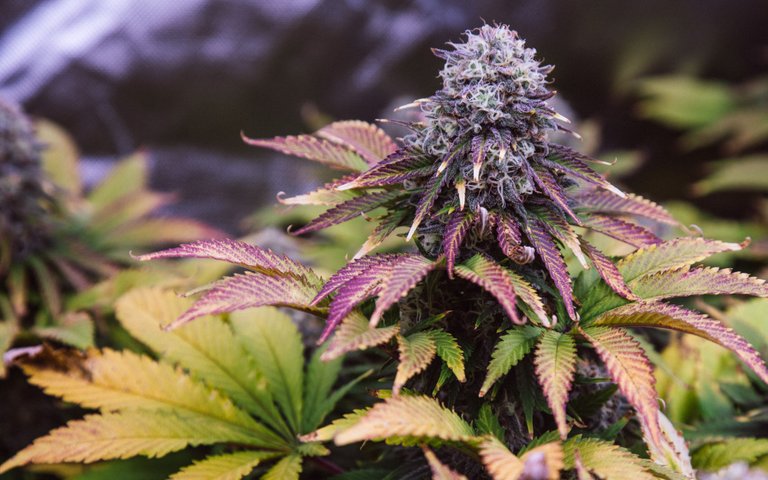 I love this plant. It has literally saved my life and made everything about being alive more enjoyable.
---
---