Busy day in the tent today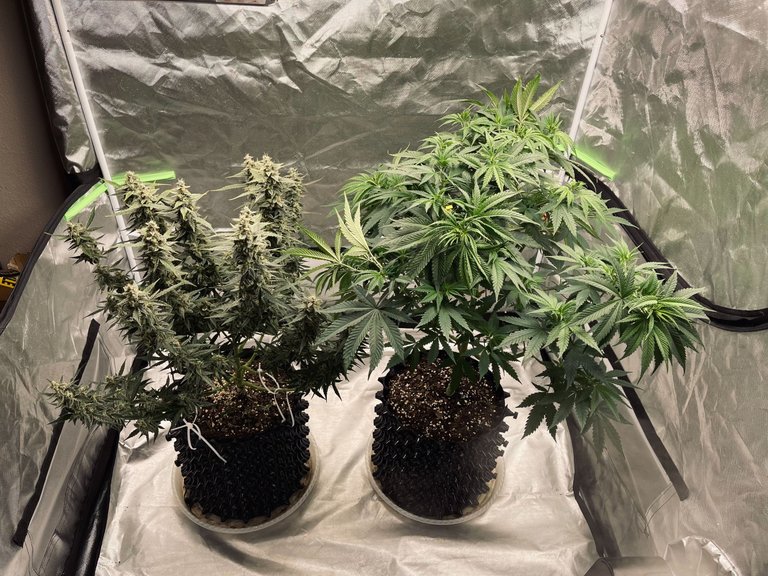 New home time

I just have the two plants left in the tent right now and I figured that it was time to rehome the GDP into a bigger bucket and then move the bubblegum into the smaller tent so that the GDP can begin to spread its canopy because I will begin its flower cycle in the coming weeks.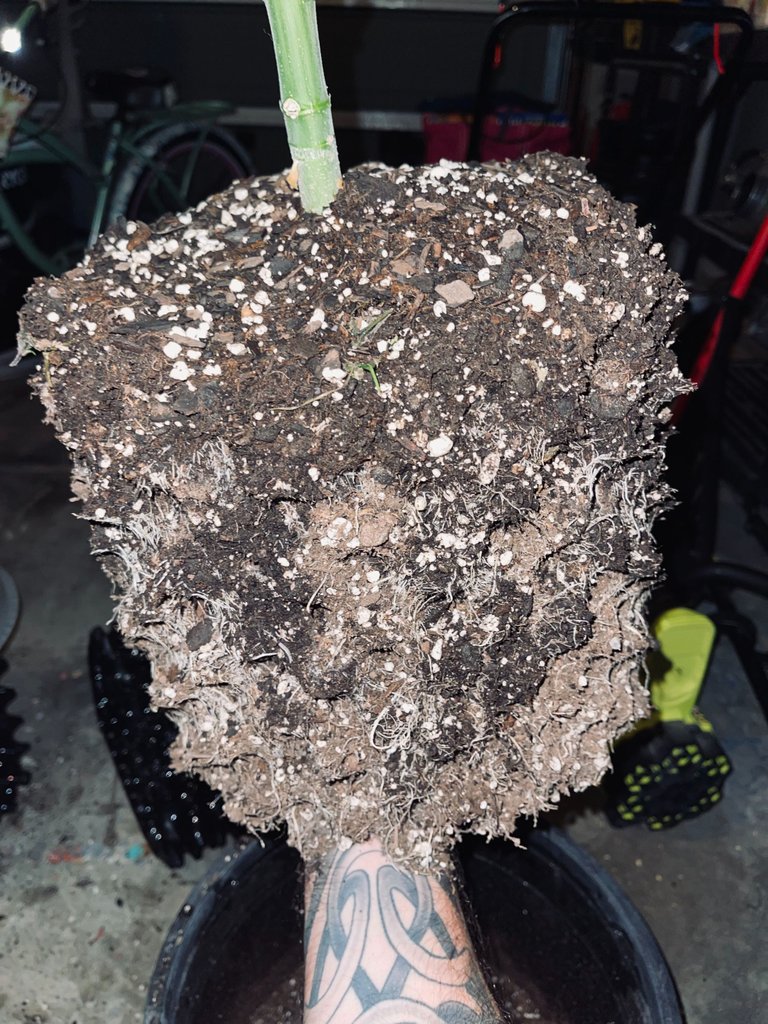 The GDP still has a few months left to go and the five gallon bucket wasn't going to cut it, so I had to get a 7 gallon today and some more dirt. It is pretty hard to find dirt in stores right now, but it is like half the price of ordering it online.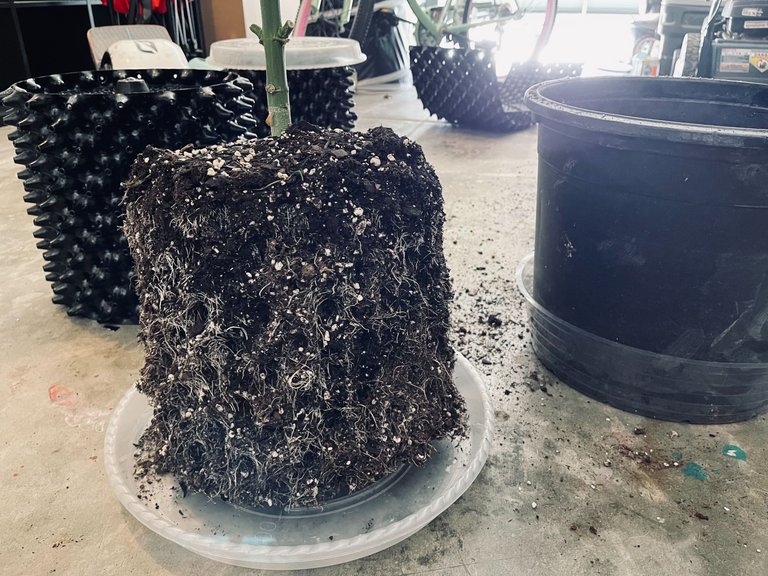 The root ball is massive, but after I pulled it out, I noticed that it was pretty dry on the bottom of it, letting me know that I need to do a better job at watering and letting the water soak all the way through.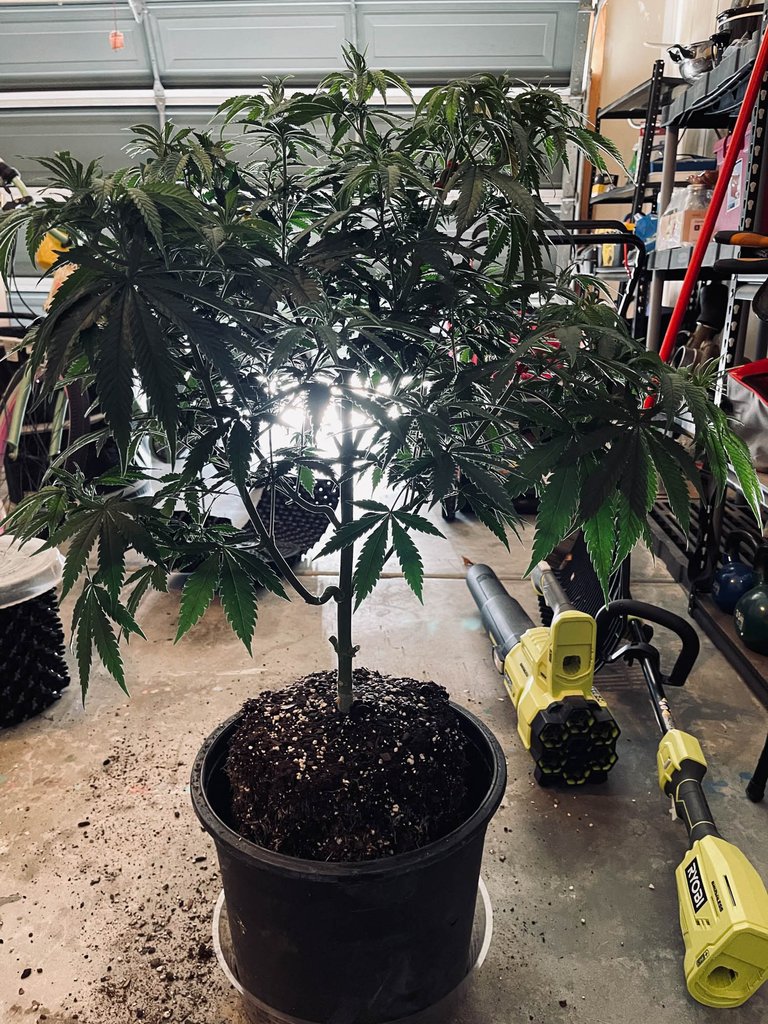 When I first set it in the new pot, I had put way too much dirt in it, so I needed to pull some of it out to make it level. But once I got it, the plant was a lot happier.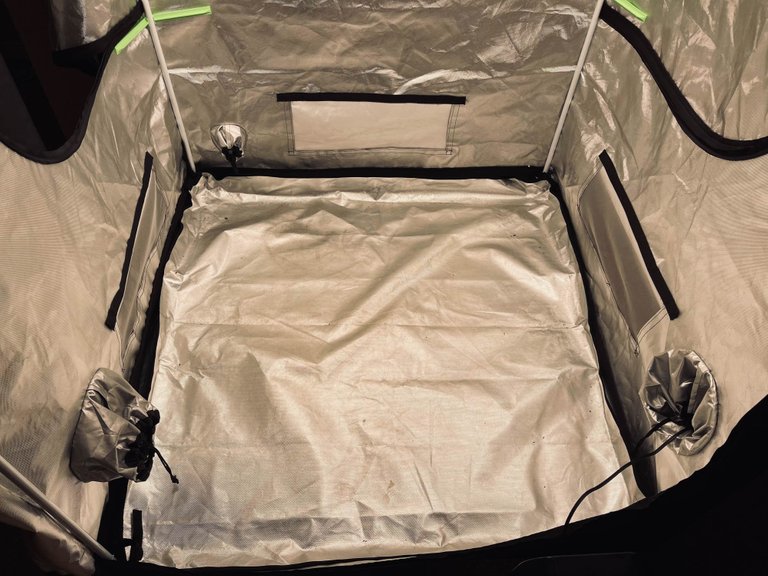 While I had both the plants out of the tent, I took some time to clean things up a bit. Now it is squeaky clean in there. One reason I wanted to get it clean was because I put the trellis netting in there, I wont be able to move the plant around to clean, so I wanted to make sure everything was nice and clean.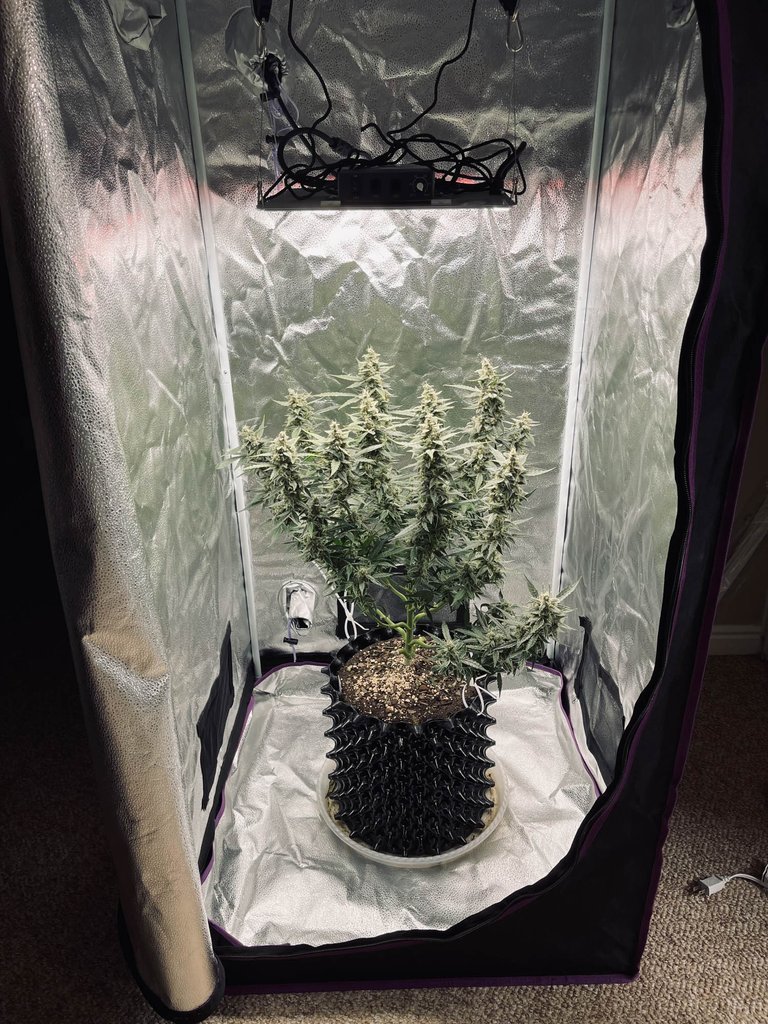 I got a fourth light and set it up in this smaller tent and that is where the bubblegum is going to finish its flowering cycle. I am hoping that with the walls being so much closer to the plant, it will help with reflecting some of the light on the lower limbs.
I did end up cutting the two lowest branches off of this one in hopes that it will help fatten up the rest of the buds, but it might be too late. I think I have about two more weeks for this one to flower.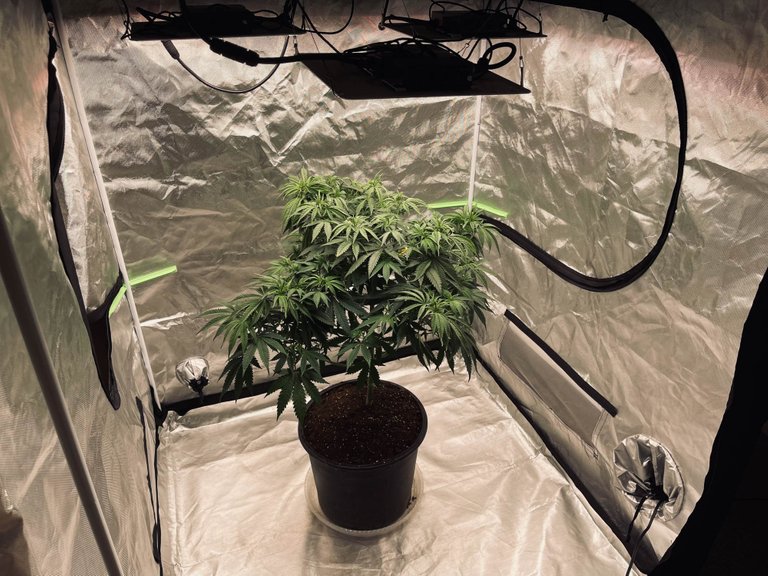 This was before I put the netting in there to help the canopy. I am hoping that the three lights in there make this one have some pretty enormous buds. I am hoping that there isn't much shock to the plant. I have to be careful with trying to train it for the netting over the next few days because I don't want to put too much stress on the plant while it is recovering from moving pots.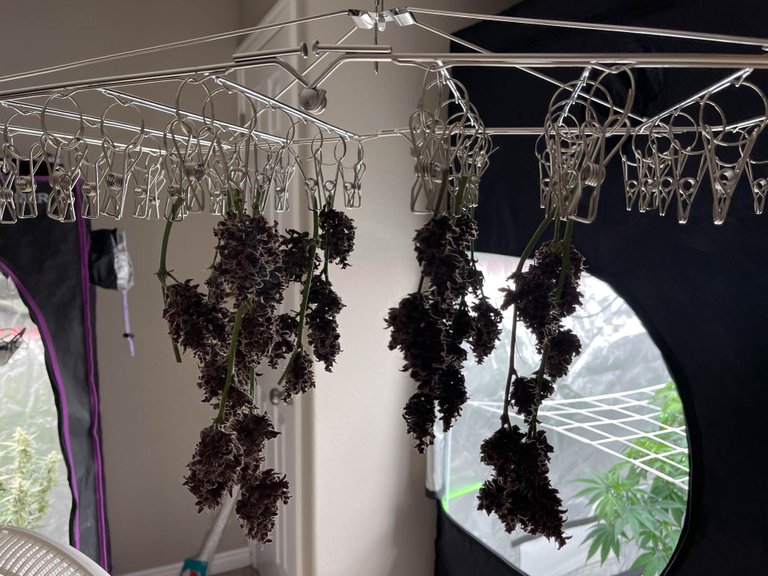 I got a new drying rack for hanging my buds because I needed something that was better than just trying to hang them on string that I put up in random places. Plus I wanted to have the buds drying in my grow room, where some of the smell can be filtered because my whole house was starting to smell like a dispensary.
Overall, it was a pretty productive day. I started it off by beating the main story line of Far Cry 6 and then spent a lot of time with my plants trying to get things prepared for their next phase. I am going to be starting another seed in the next few days. I am trying to decide if I will grow the purple punch of purple lemonade. Both of them are colorful strains and they will be cool to watch grow.
---
---