Black Friday Trimming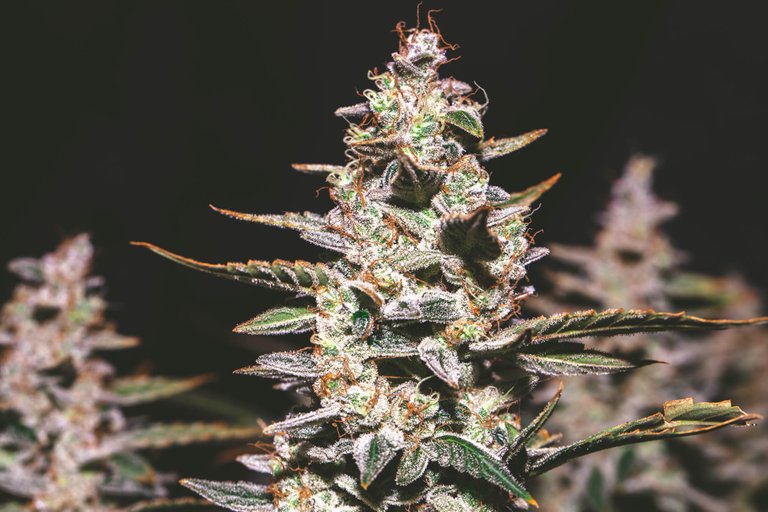 How are you spending your Black Friday?

Black Friday is normally a hectic day of shopping here in the US as people scramble to save a few bucks on some stupid shit that stores have been trying to sell all year long, but on Black Friday, they mark things down a few percentages and people lose their minds.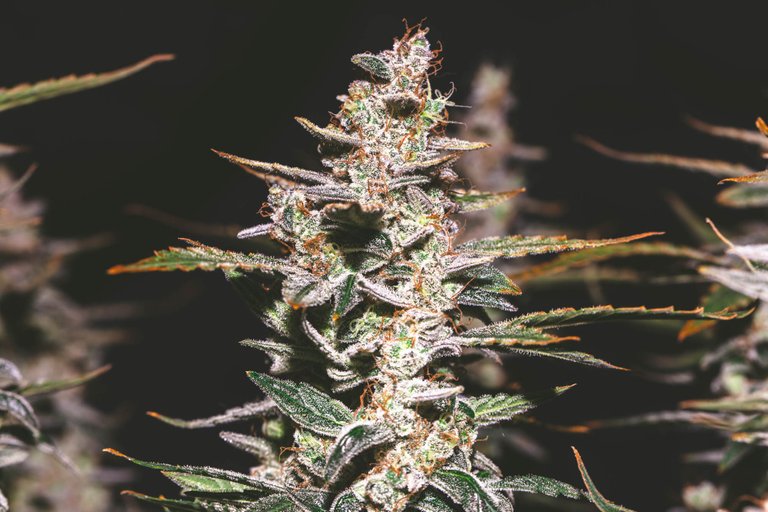 Black Friday was cool about 10 years ago before stores started realizing they were causing massive fights and stuff over their shitty products. Now they have all sorts of rules and stuff, which makes it pretty boring. I used to participate in Black Friday shopping just to watch people revert back to caveman days and lose their minds. I once saw a group of old people fighting over towels that were maybe discounted a dollar. They ignored the towels all year long, but on Black Friday, they decided to fight for them.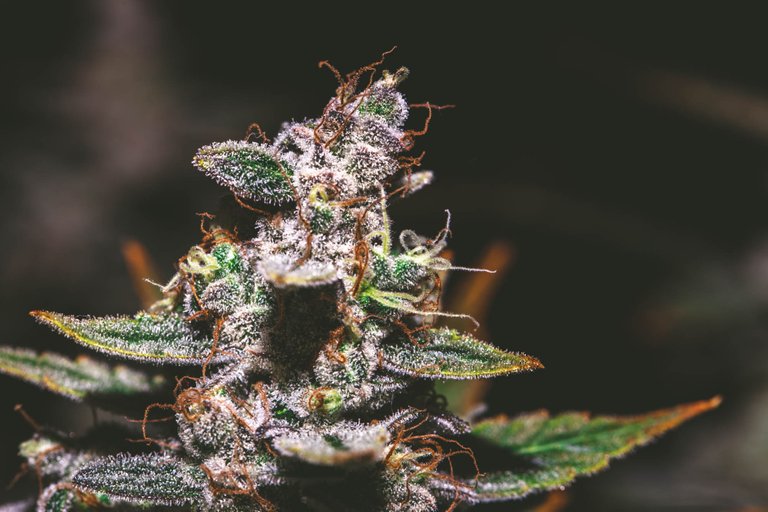 This Black Friday, I will be sitting indoors, listening to music or watching a TV series and trimming up this amazing looking Bubblegum. Then I will be hanging it up on my new hanging rack to begin the drying process.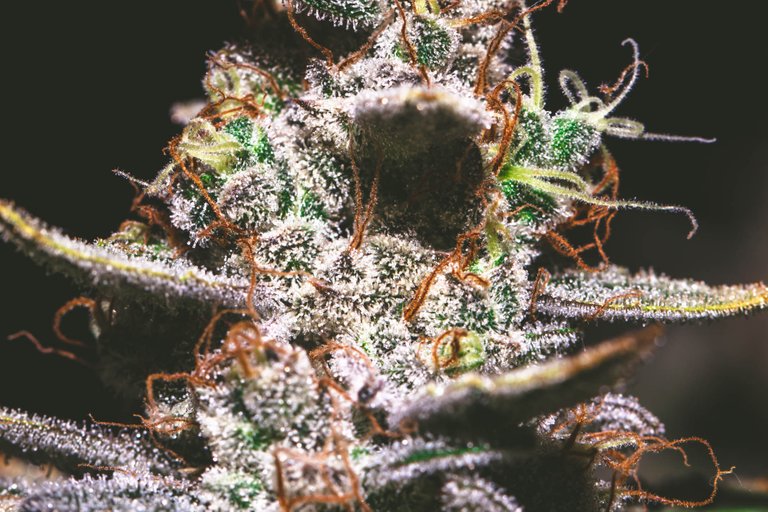 Bubblegum is such an amazing strain and I think this one came out perfectly. It is super frosty and covered in trichomes. I can already tell that this is going to be a pretty potent plant.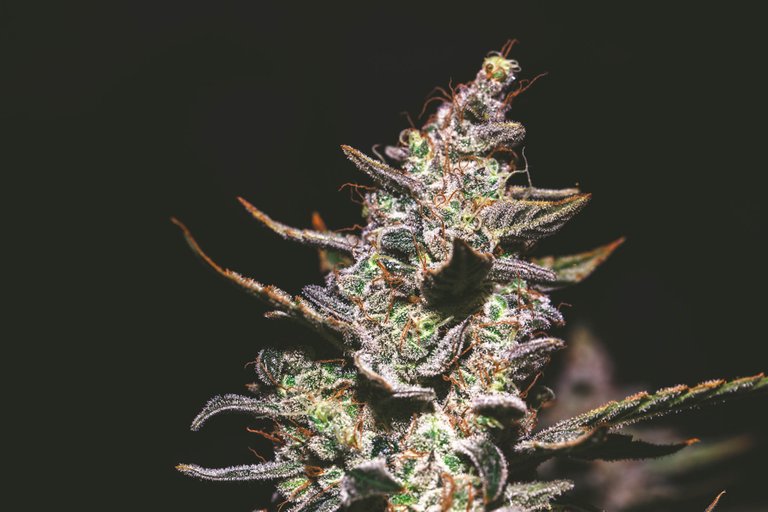 One of the things I really like about growing my own cannabis is that I am in control of when I chose to harvest it and the effects I am trying to get from the plant. Whenever you buy from a dispensary, they are all about maximizing profits and may not let the plant mature as much as they should because they need to make room for the next series of plants.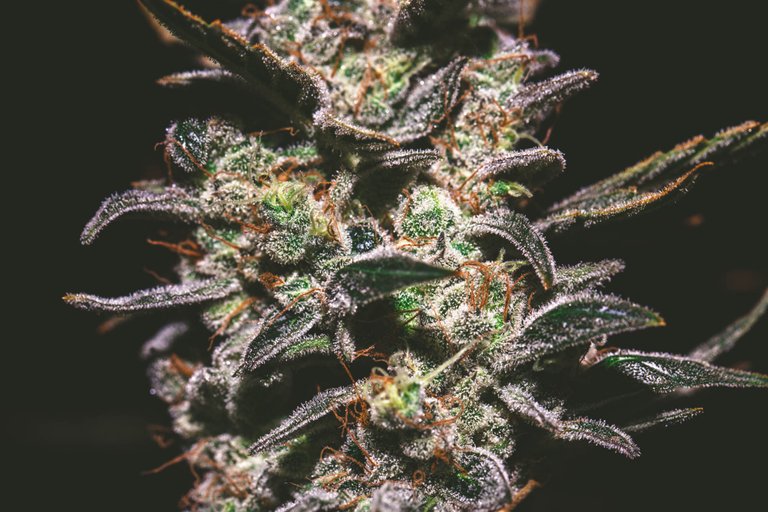 This lady has been in the dark for the past 2 days and has even fattened up a little bit more during the past two days. About two weeks ago, I was worried that this plant wasn't going to fatten up, but during that time, she was able to soak up so much more light because there were less plants, and once I moved her into her own tent, she had a dedicated light all to herself.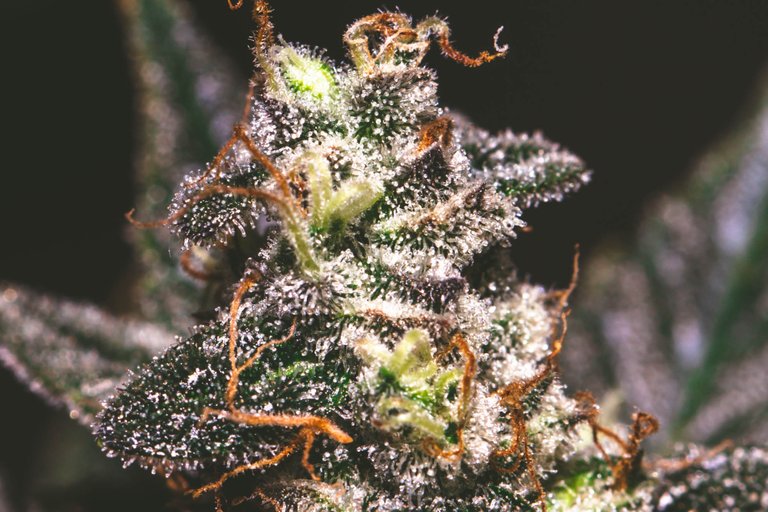 I don't really remember what the previous bubblegum looked like when I harvested it, but this one has some cool colors in it ranging from light green, to dark green, to even some purples. It is a really cool looking strain with all of the different colors.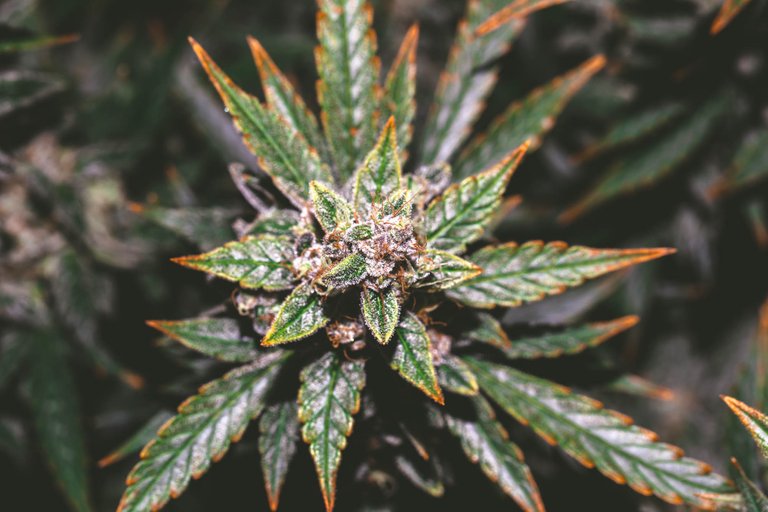 When I am trimming today, I will be removing the larger fan leaves and leaving most of the smaller sugar leaves. There are way too many trichomes on those sugar leaves and cutting them off would seem pretty wasteful.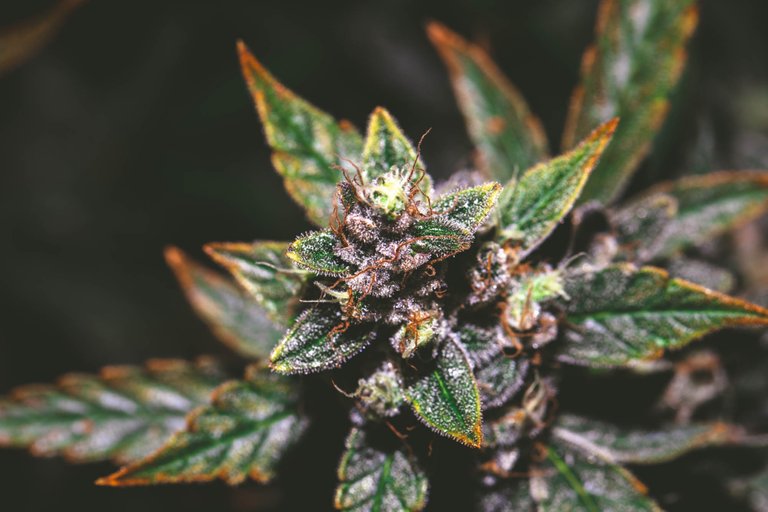 In this photo, you can really see some of the purples and how cool all the different colors look.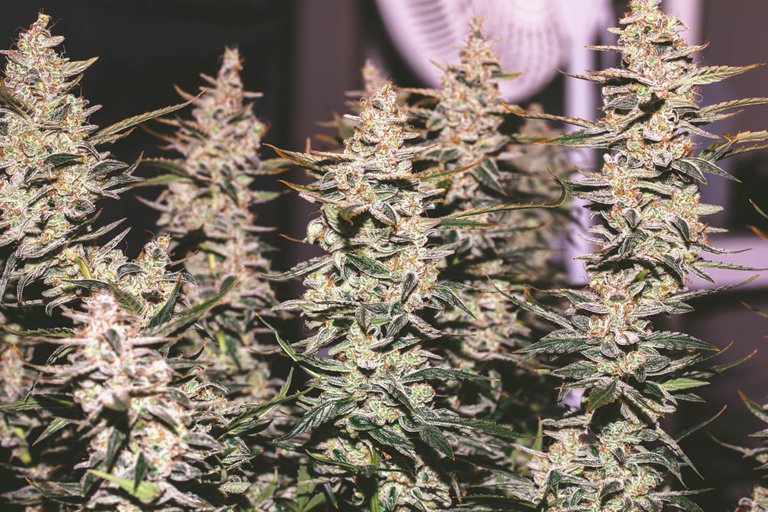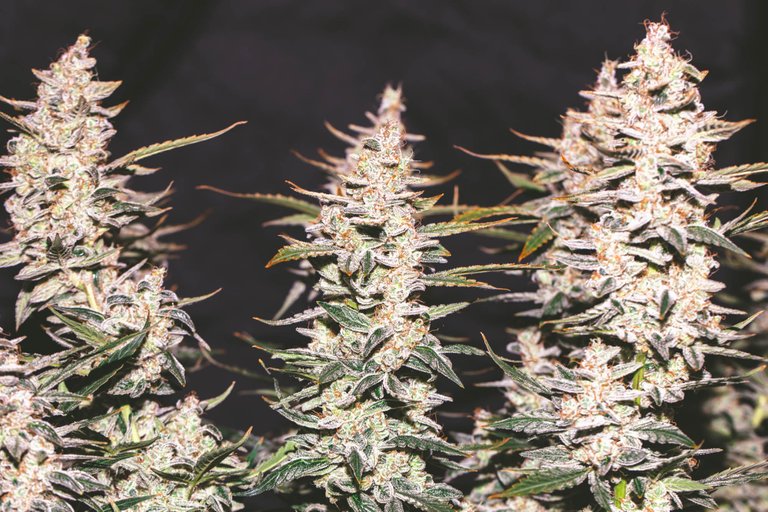 These two pictures really show off how frosty this plant is. I can't wait to give this strain a try in a few weeks. I have been so excited to get more bubblegum. I need to make sure I keep plenty of this one for myself and not give too much of it away, because that is what happened with the last one and I really regretted it.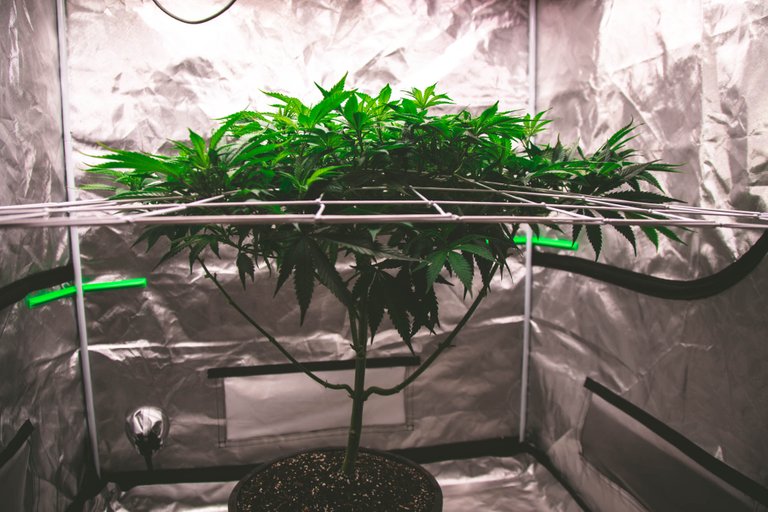 The granddaddy purple is really starting to fill in and stretch up as it begins its flowering cycle. Since I changed the light cycle, the preflower hairs really started to sprout up. Also, look at that stalk. That thing is about three times as thick as the stalks on the autos I have grown.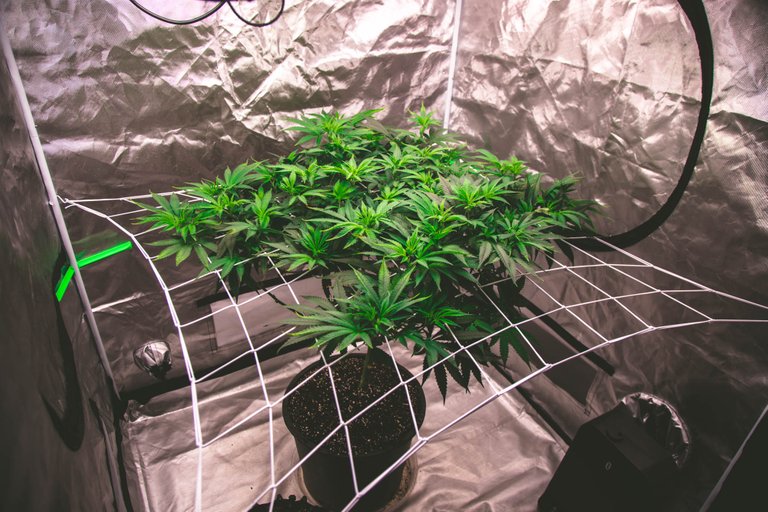 I am super excited about this plant and to see how much it produces. I have really enjoyed the process of learning photos as compared to autos and I can't wait to grow another photo period plant. They are far more forgiving than growing autos. I just hope that things continue to run smoothly with this one as it progresses through its flowering cycle.
The purple punch seed I had germinated never sprouted up, so a few days ago I started germinating a Green Crack seed and I just put it in the pot this morning as I was feeding the GDP. I am looking forward to the green crack. It is going to be the first sativa dominant strain I have ever grown, so it will be cool to see how a sativa dominant plant structure differs from the indicas that I have been growing. Exciting times coming up in the next few months. Now it is time to get to trimming. Thanks for stopping by.
---
---