Autumn Cannabis Colors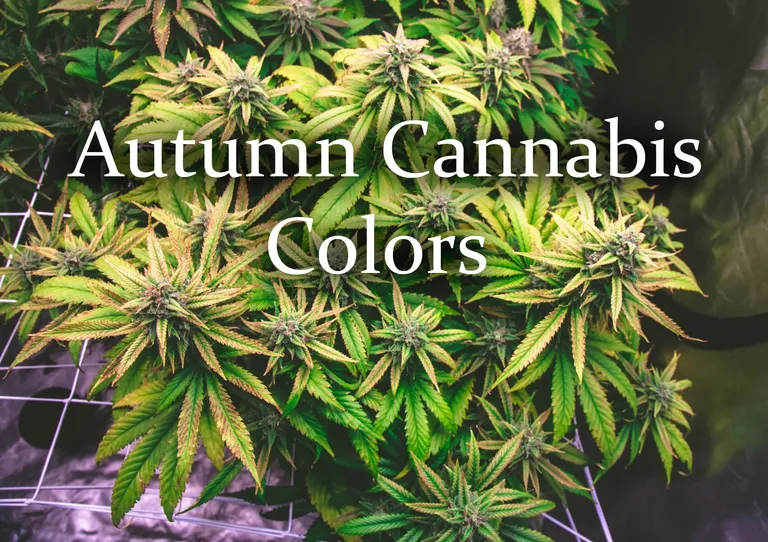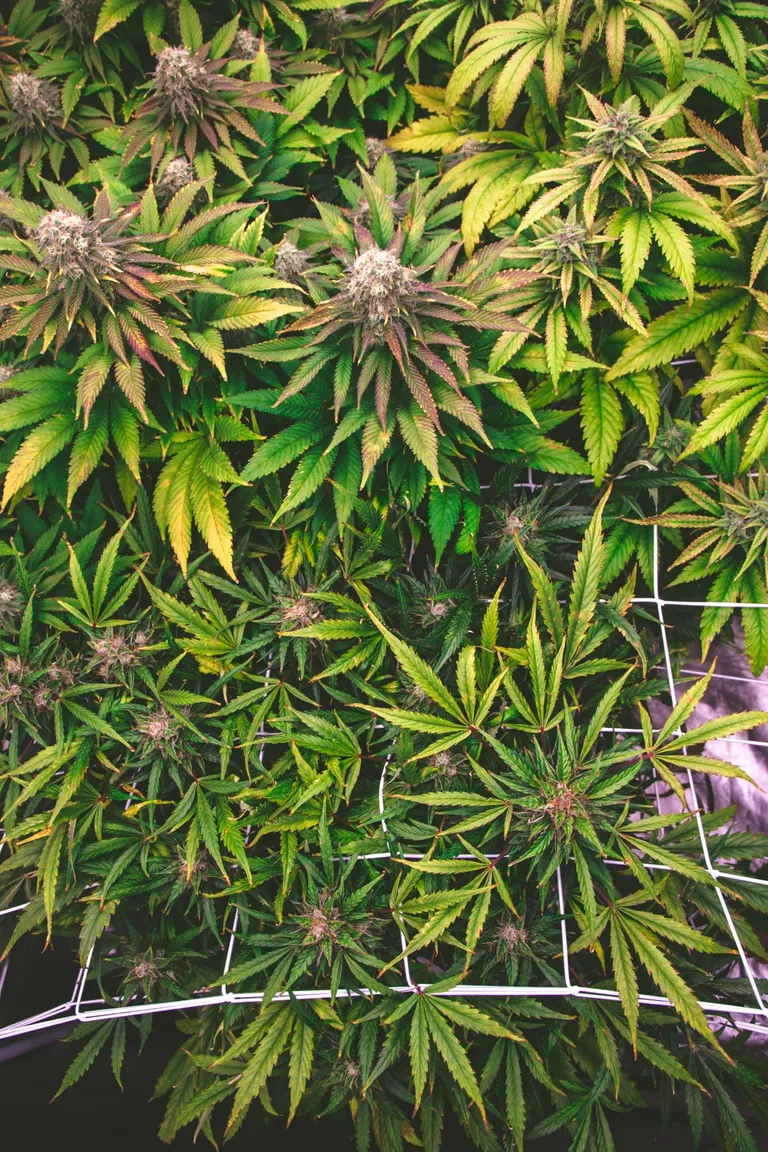 Purple Haze on bottom, White Widow on top.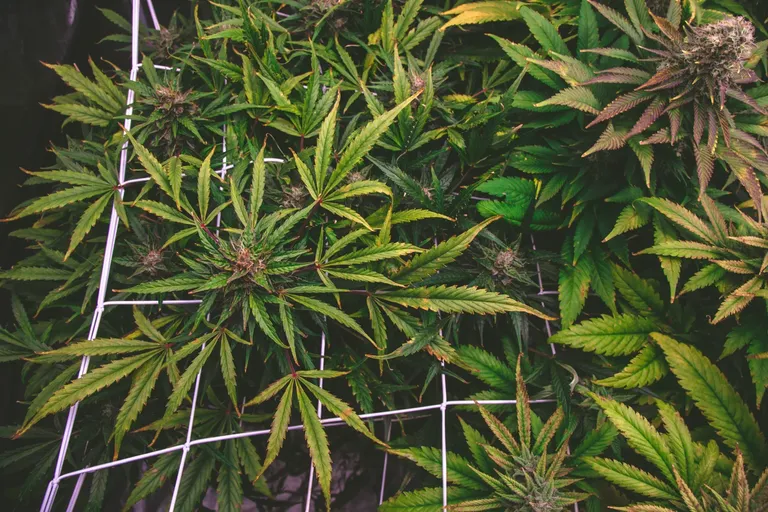 Purple Haze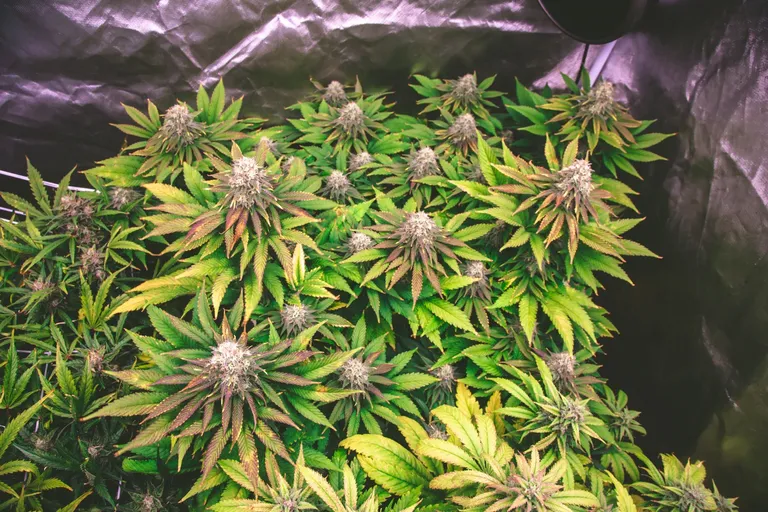 White Widow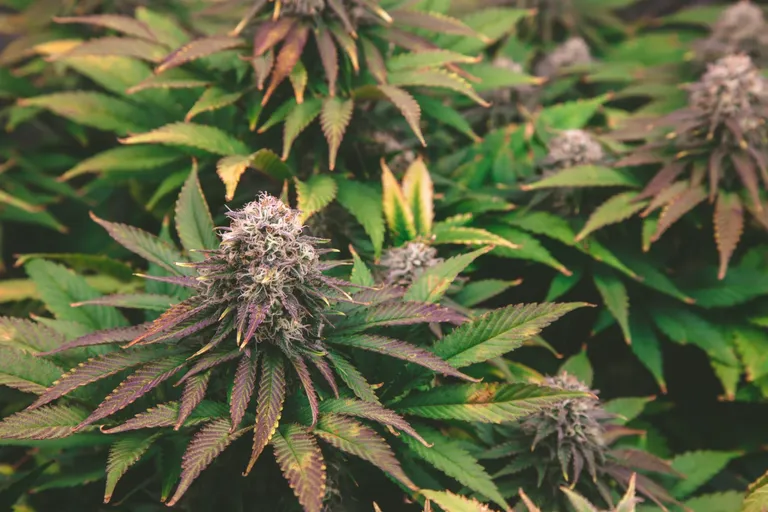 White Widow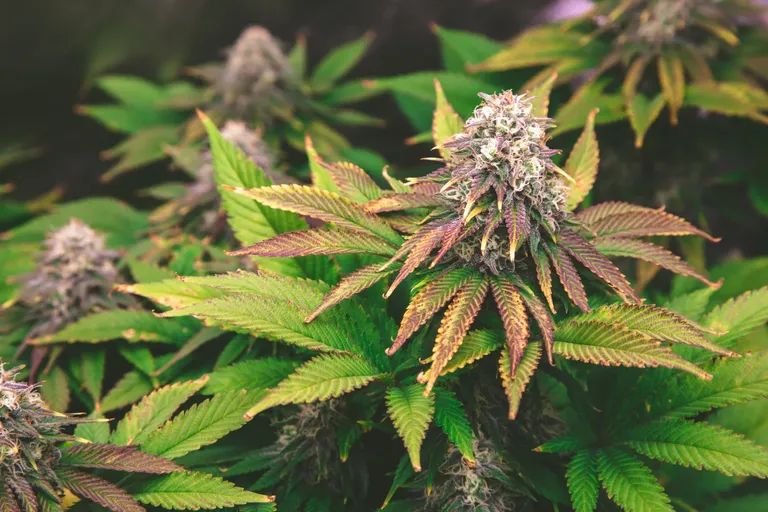 White Widow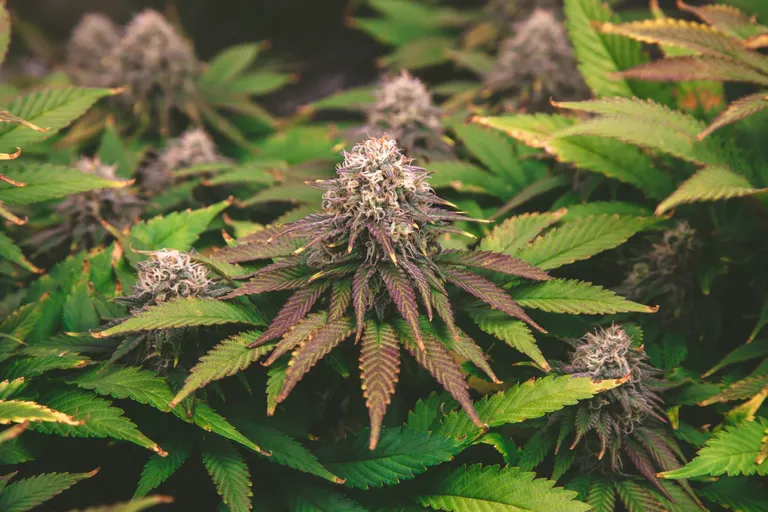 White Widow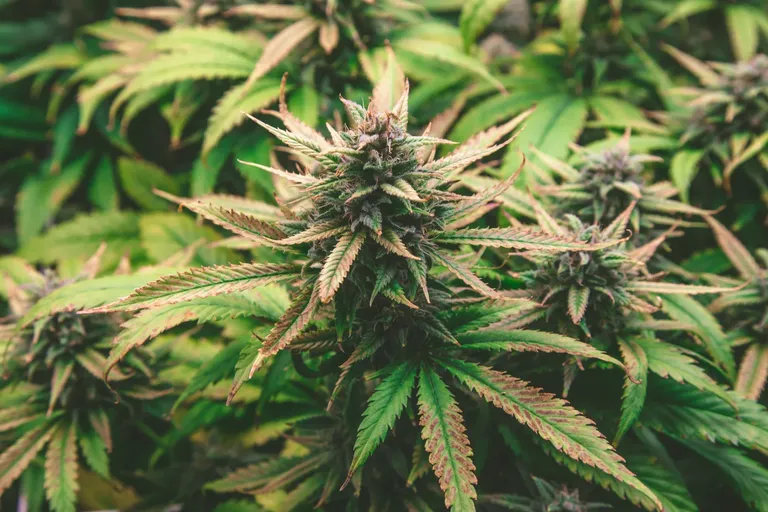 AK47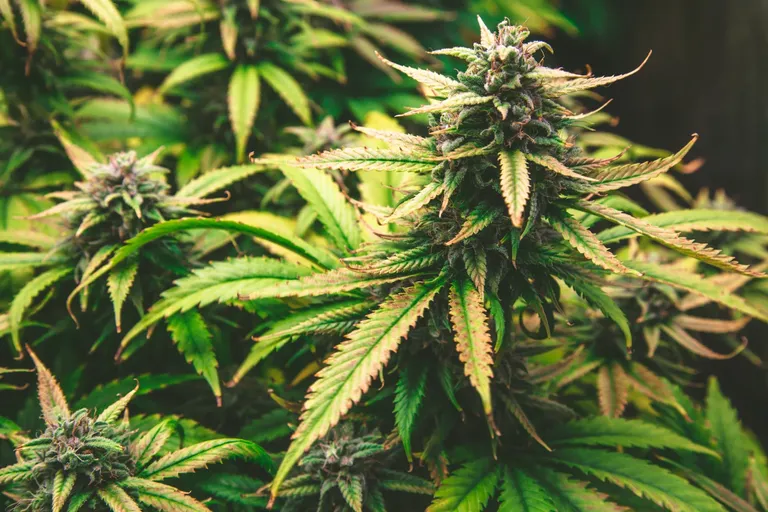 AK47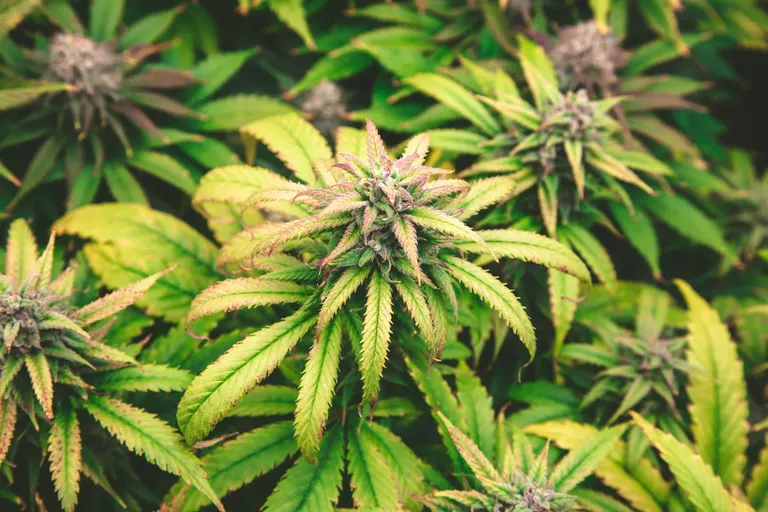 AK47 - I love the way the leaves droop in this shot. They are so delicate, which is cool for a strain named AK47.
This is my favorite time in the life cycle of a cannabis plant. When the leaves begin to fade and change colors, it signifies the end is near and I will soon be enjoying the fruits of my labor.
Growing cannabis has become a passion of mine and one that I strive to get better at with each grow. Over the past couple years since I started growing, I have learned so much and that is mainly because of the great cannabis community we have here on Hive.
One thing that has really surprised me with this grow is the purple colors on my white widow plant. I wasn't sure if the colors were because I had messed something up with nutrients, but after doing a bit of research, it is because the temperatures in the tent got low enough to make that strain show some of its purple colorings. It's really cool how plants can have so many different traits that only show when certain conditions are met.
I am going to be cutting and hanging the Purple Haze within the next few days and then the other two plants should be ready within a week or two from that, and I am sure they will be ready to go at the same time. It's going to be a huge process to trim all of this, but once I get it all trimmed and in jars to start curing, it will all be worth it.
It usually takes a couple weeks of curing before the buds have gotten to their optimal point. Smoking them too early in the curing process can lead to a super heady high that can exacerbate the anxiety inducing effects that so many people tend to feel when consuming cannabis. So I like to make sure that I cure my plants for a while before I consume any of it.
Drying and curing are some of the most crucial steps in producing high quality cannabis, and it sucks to see so many people skip these imporant steps. I will never understand rushing things at the end just to save a couple weeks when you have already spent nearly 5 months growing these plants.
With my next grow, I am going to try and dial in the nutrients a bit more so that I can prevent any weird discoloration on my leaves throughtout the flower process. I did a lot better with this grow than I have in the past with several of my other, but there is still work that I can do to make sure all the conditions in the tent and soil are perfect so that I continue to have better and better harvests and better quality buds. It is a learning process that never stops.
---
For the best experience view this post on Liketu
---
---