Another morning of trimming, but doing things different this time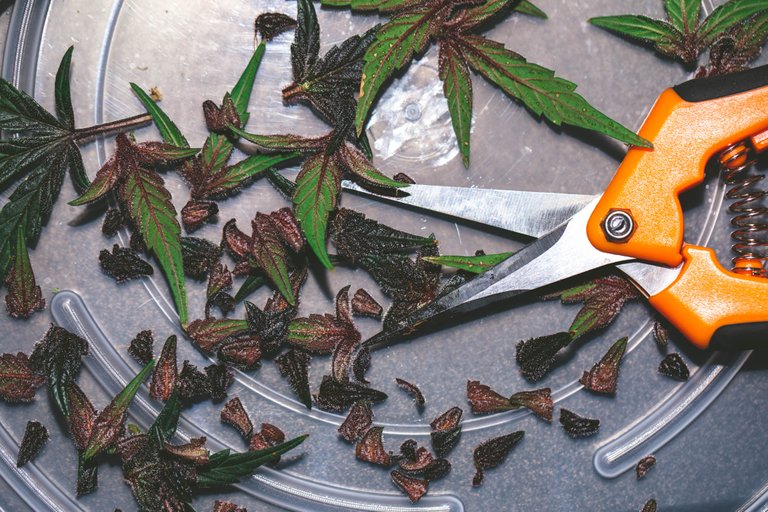 Trying something new

I pulled the purple colored Red Poison out of the dark tent today to begin trimming it up and to begin the drying process. Normally, I have cut the branches off the plant and hung them while they were waiting to be trimmed, but today, I decided that I am going to leave the branches intact on the plant until I trim them. That way, I don't get any of the droopy leaves, which makes it a lot more time consuming to trim.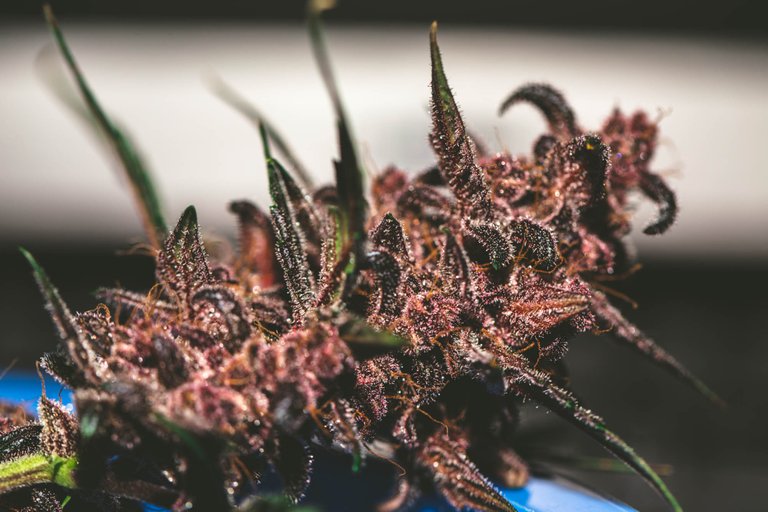 Things were going well as I trimmed the branches and buds that were up closer to the lights, but as I got to some of the lower branches, the buds did not have the same density as the other ones.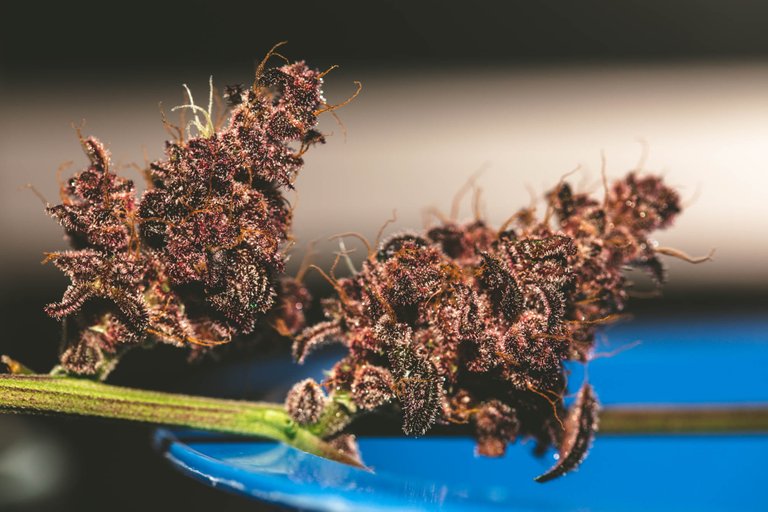 They were a lot smaller and some of them barely had any buds on them, so it seemed like trimming them at this stage would just be a waste.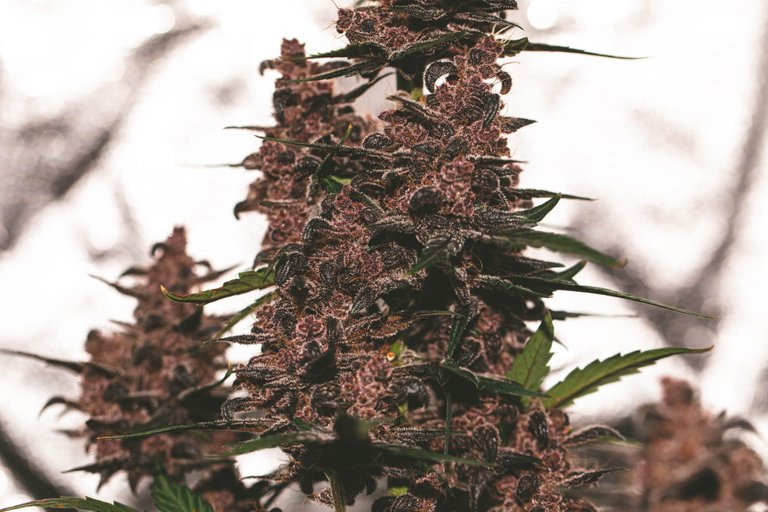 This plant was pretty tall, so I had to adjust the light above it to be pretty high, which is another reason I am a firm believer in mainlining now, to prevent the plants from getting too tall, which keeps the lower branches from getting a decent amount of light during flower.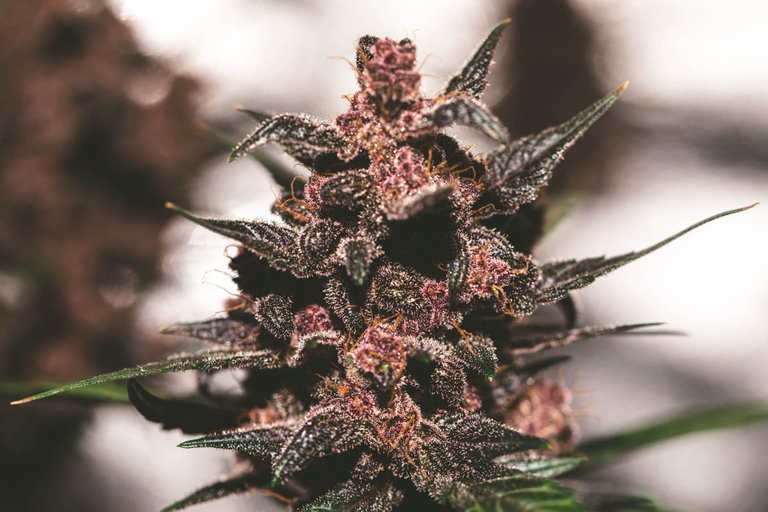 So I just selected the branches that had some pretty developed buds on them and began trimming them up.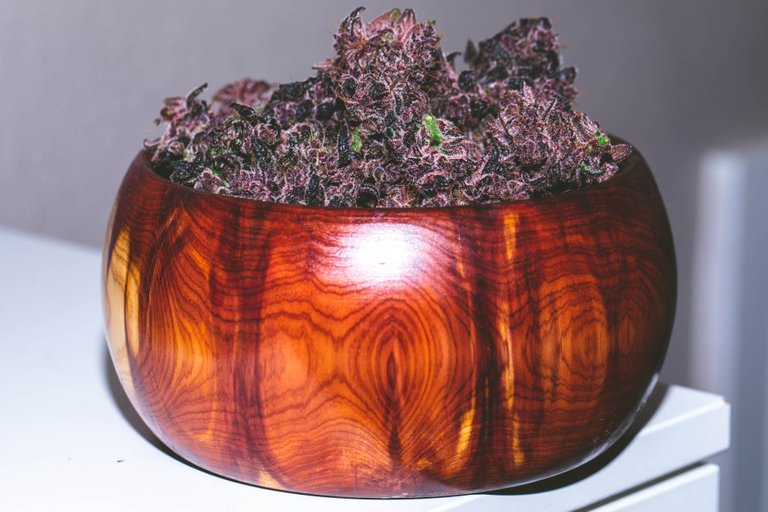 Another thing I have been doing lately is to trim the buds right off the branches and not hang them to dry. I have a drying rack that is hanging in my grow room and there are screens for the buds to sit on while they dry.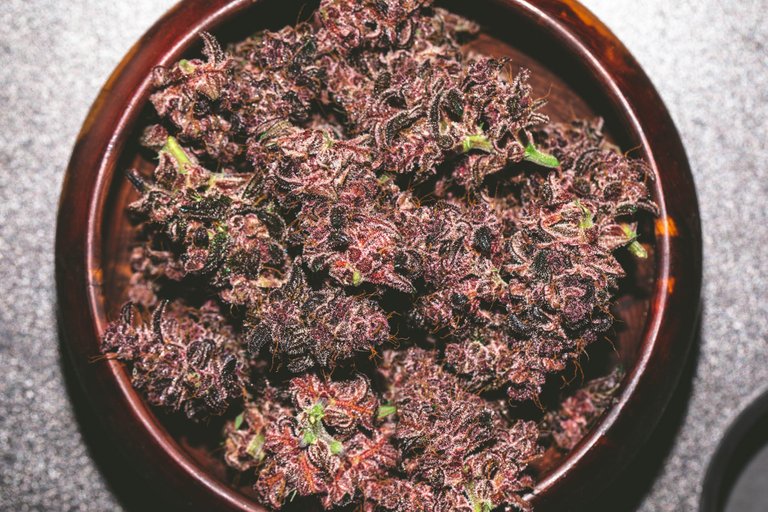 I trimmed for a few hours and was able to get about five of these bowls full of the buds. The smell in the room was incredible. This colorful red poison is the best smelling bud I have ever had. It has a fruity smell like the other red poison plant did, but this one has a very strong sugar smell as well. I really think that this bud is going to be pretty amazing once it has cured and I am able to give it a try.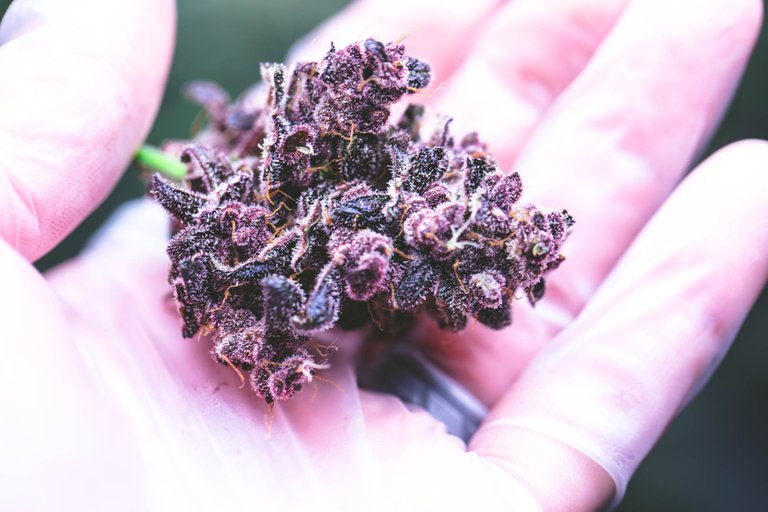 Here is a shot of what the more dense buds look like. I am also not trimming back as much of the sugar leaves that I normally do. There are so many trichomes on these things and I don't want them to go to waste. That is the good thing about using a vaporizer for consuming cannabis because you don't have to worry as much about how some of the leaves taste and you use more of the actual plant.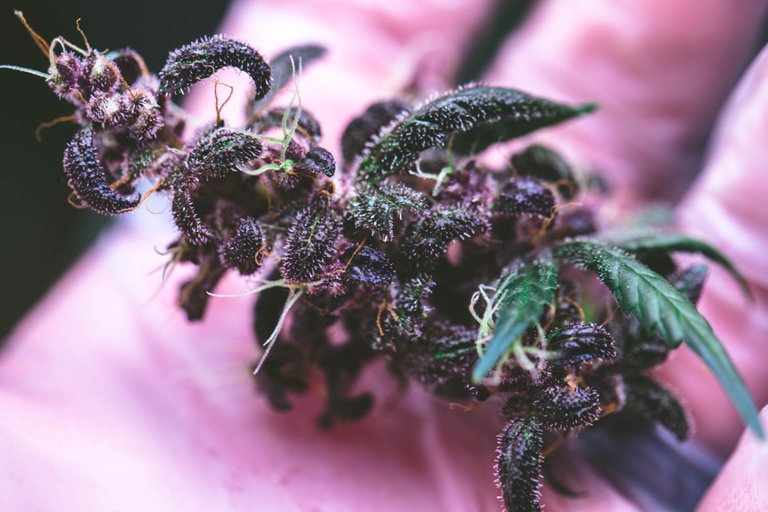 This is what some of the lesser developed buds looked like. So instead of just wasting these, I have the plant back in the tent under the lights and I will be monitoring to see if they increase in size.
I think I have gotten close to two ounces off this plant already, and I still have a lot of branches left that I can harvest. So hopefully over the next week or so, these underdeveloped buds mature and fatten up.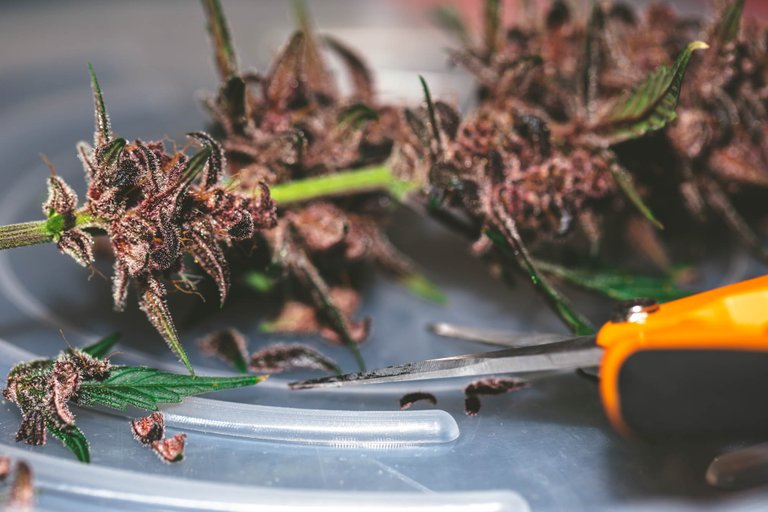 This has been a pretty fun grow so far and I always like learning and trying out new things. I have a few more weeks until my bubblegum is ready and then I will be switching the lights to 12/12 for the GDP to begin flowering. I got a new light in the mail a couple days ago and I have been thinking of growing one of my autos in my smaller tent while the GDP is in flower. I just need to get another fan and filter for that tent.
---
---