And then there were three
The tent is complete for this grow

Good news, the purple haze seed has sprouted up and seems to be doing great. This grow has been proving to be pretty difficult to germinate seeds, so I am glad that I finally have three plants in the tent and that they are all different strains. I do not think I am going to try and germinate any seeds next winter and I will need to plan my grows accordingly so I can have seeds starting around the end of October and run through the winter.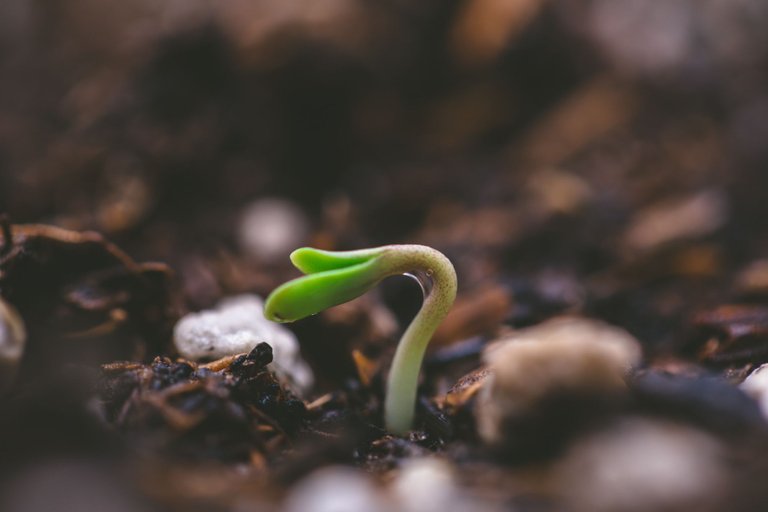 I have my lights running from about 5pm to 9am. I do this to try and help keep the grow room warmer at night, but the only problem with that is that the power on the lights is like 40% during this stage, so the lights don't produce the heat that they do at full power, so I have a space heater to supplement heat and keep it from getting too cold.
Last night before I went to sleep, I noticed that one of the purple haze seeds was pushing up through, so I got a new pot ready and moved it to its new home. It is pretty risky moving the newborn seedling so early, but I wanted to move it early before its roots started to fill up the little seedling cup that it was in.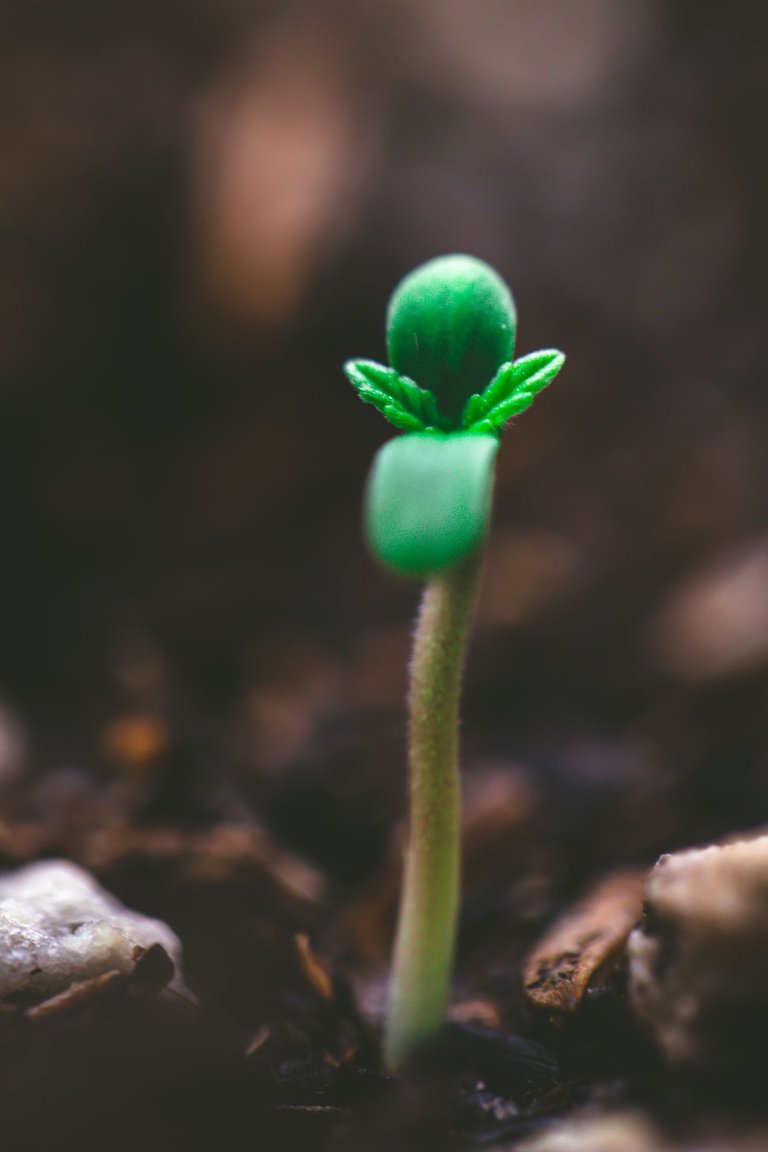 When I woke up this morning, I saw that the purple haze was doing great and did not appear to be showing any signs of stress from its move into the larger pot. So now, the stressful seedling stage has transitioned more into a waiting period for the next week or so while these babies work on getting their roots set up and strong. The first few weeks, most of the growth is happening under the soil, so patience is key.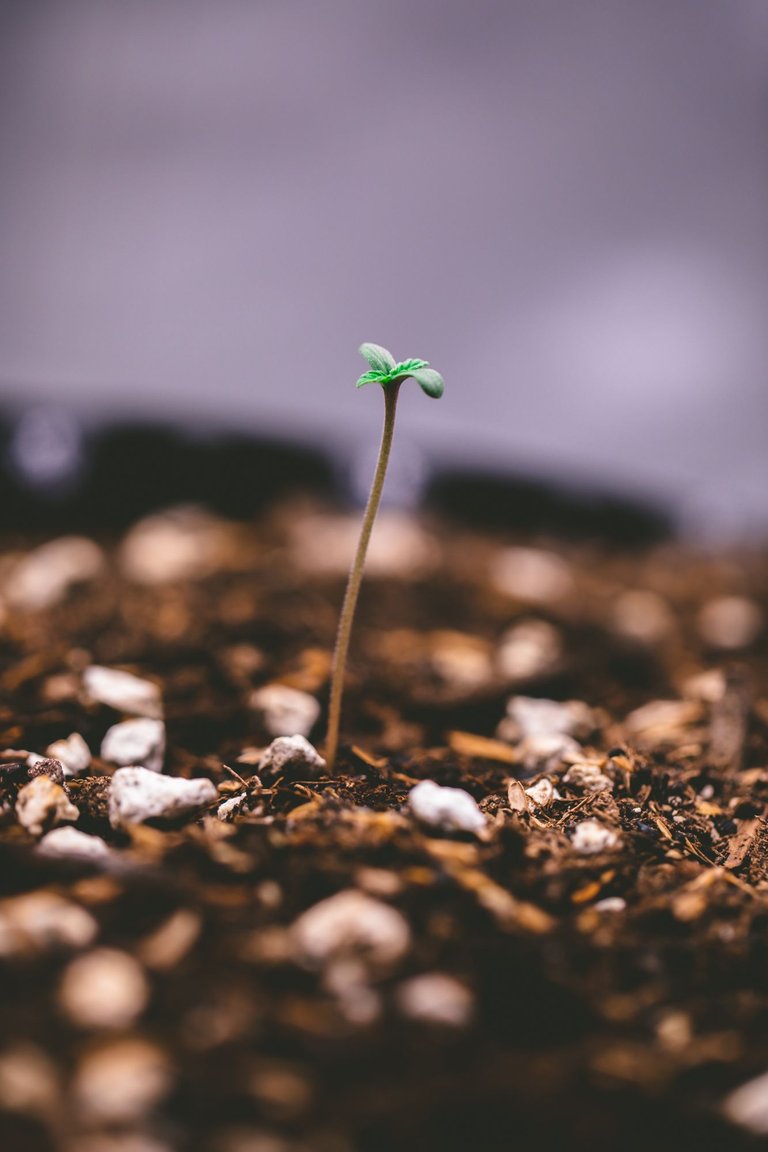 Speaking of growth, the white widow just about doubled in size over the past 24 hours, meanwhile the AK47 is still short and fat. I am going to have to turn the intensity of the lights up just a bit so that the white widow doesn't seem to want to continue stretching so much.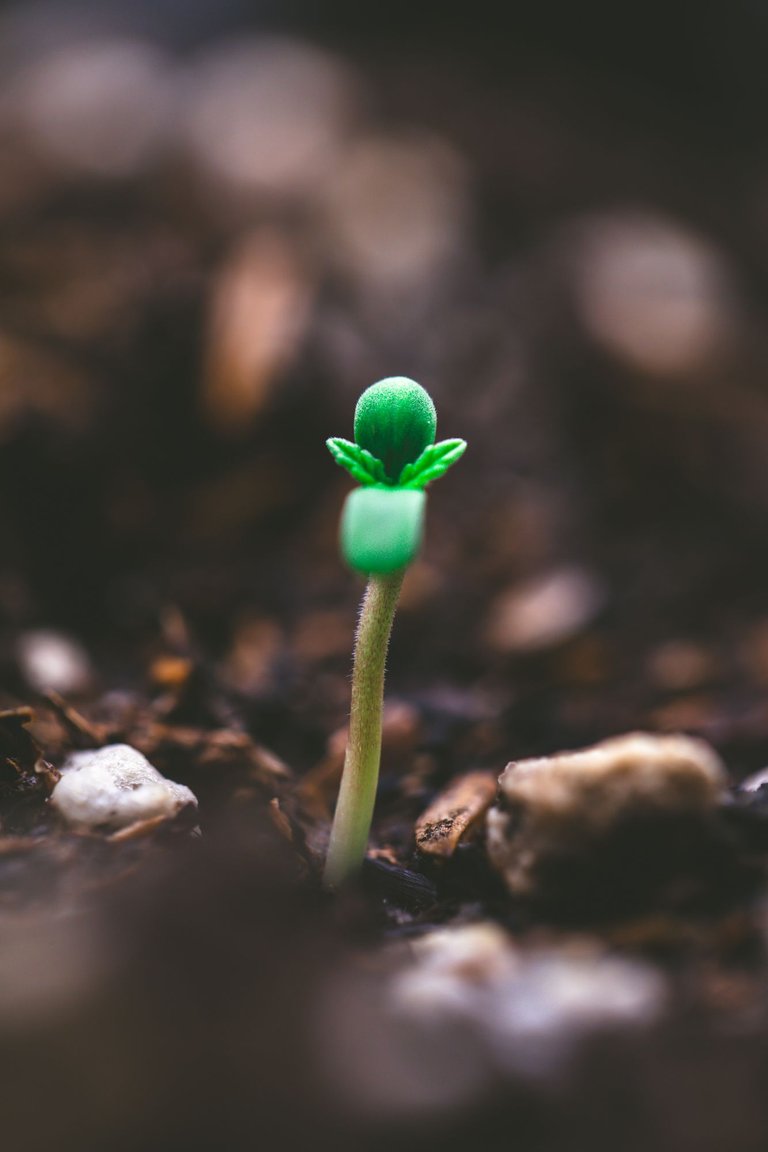 I have a good feeling about this grow. I am excited to get a bunch of new strains to try out. They are all sativa dominant strains, which is different from the strains I have been growing. Sativas are more for a day time use and they are the ones that can cause the paranoia that turns a lot of people off from cannabis use, but if used properly, they can have some really beneficial effects.
Purple Haze is a strain that I have never really looked into and I had no idea what its effects were. I got the seeds as freebies along with the white widow.
Jimi Hendrix wrote his 1967 song, Purple Haze, about this strain. It is funny to me that a song dedicated to marijuana was so popular back in the 60s. I wonder how many people actually knew what the song was referring to back in that time because cannabis use wasn't as accepted as it is now.
Purple Haze is a strain that can flood your brain with euphoria and increase creativity. It is believed to have come from Purple Thai and Haze. Late into flower, this strain can also have some purplish colors come through, which will be cool. I really love the look of the colorful strains. I am excited to see the difference in these strains as they progress through flower.
I just hope that the AK47 begins to get taller and that it isn't stunted. I did have to treat AK47's soil for gnats last week because I let my daughter put her succulent terrarium in the tent to get some light and it had been infested. I was able to get the infestation under control, but I think that is where the deformed leaves on the AK47 stemmed from.
Thanks for stopping by and checking out my grow update. The next week with these ladies shouldn't be too exciting, but things will pick up pretty quickly and I will be back in flower in no time.
---
---