All trimmed and hung out to dry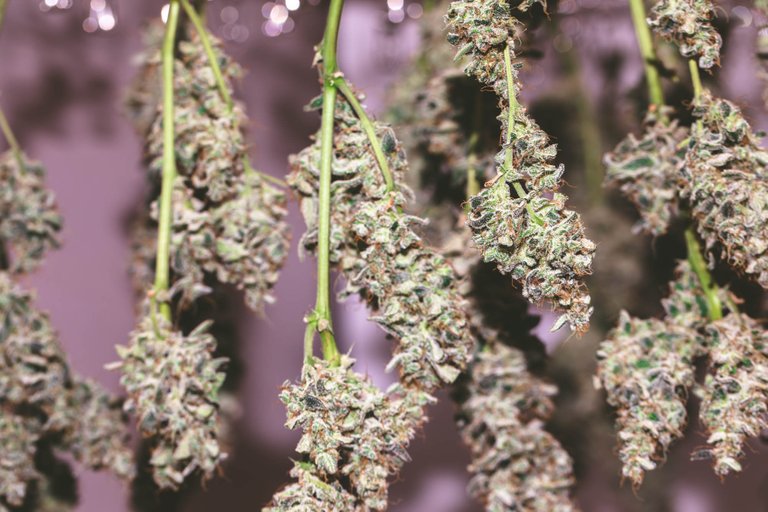 So excited for this one

So I spent the majority of the day yesterday trimming my bubblegum and now it is hang drying and the room smells amazing. I ended up getting a new fan and filter to try and cut down the smell coming from my grow room, because it was starting to make the whole house smell like a dispensary. I didn't mind the smell too much, but when it starts to radiate out the front door, that is when it is getting out of control.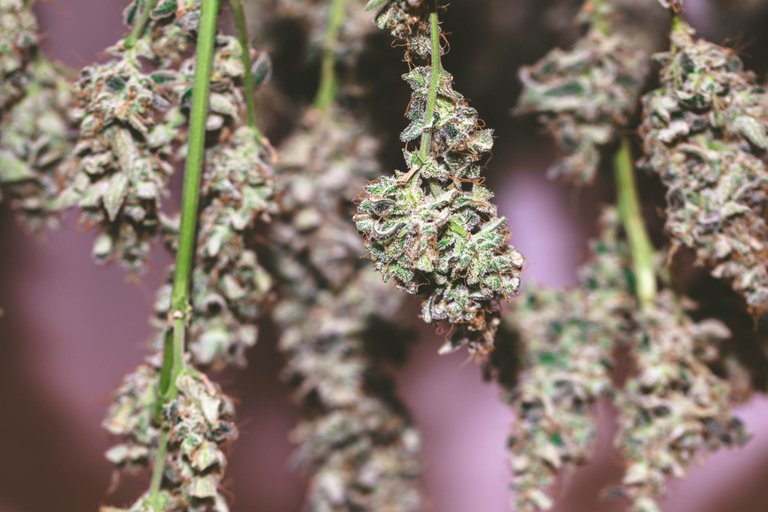 So I ended up getting a 6 inch fan and filter, which has been doing such a better job than my 4 inch fan and filter combo that I had before. The 4 inch set is good for the small tent, but I knew it would never be enough for the larger tent. So now with the 6 inch set up and running, the smell is almost non existent outside of this room. The only bad thing with this combo is the fan sounds like a jet engine when it is running, so I turn it off when I am in the grow room, because I like to listen to music and stuff while I am watering and taking care of my plants.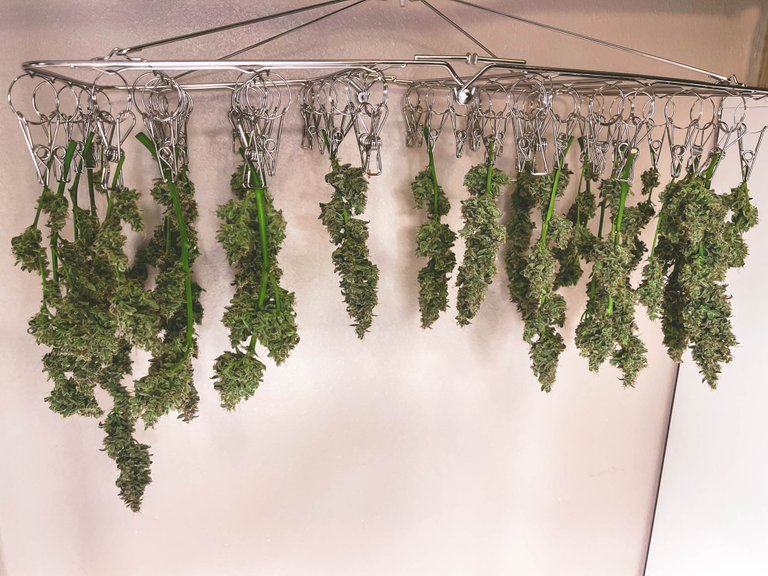 I got this new drying rack a few weeks ago and it works so much better than the string I had set up to hang stuff on, or the other drying rack that I would lay buds across.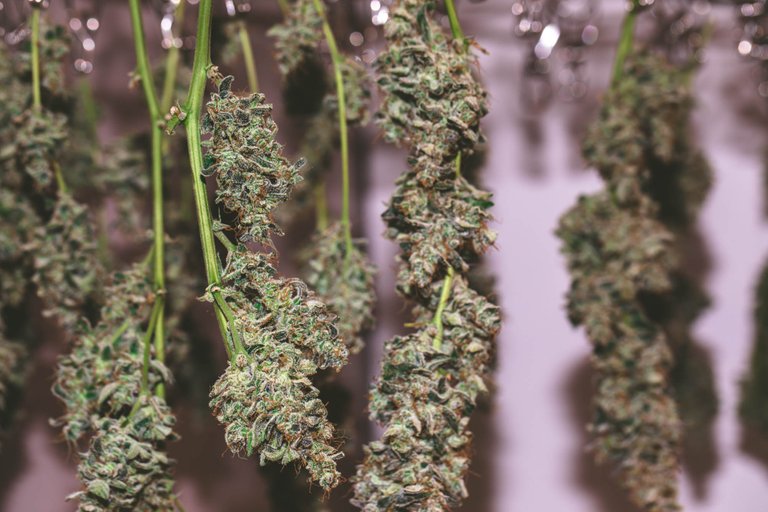 The good thing about this rack is that the buds are more protected as they dry. In the other drying rack that I had, I would have to trim the buds off the branches and lay the buds on the rack, which damaged a lot of the trichomes as they dried.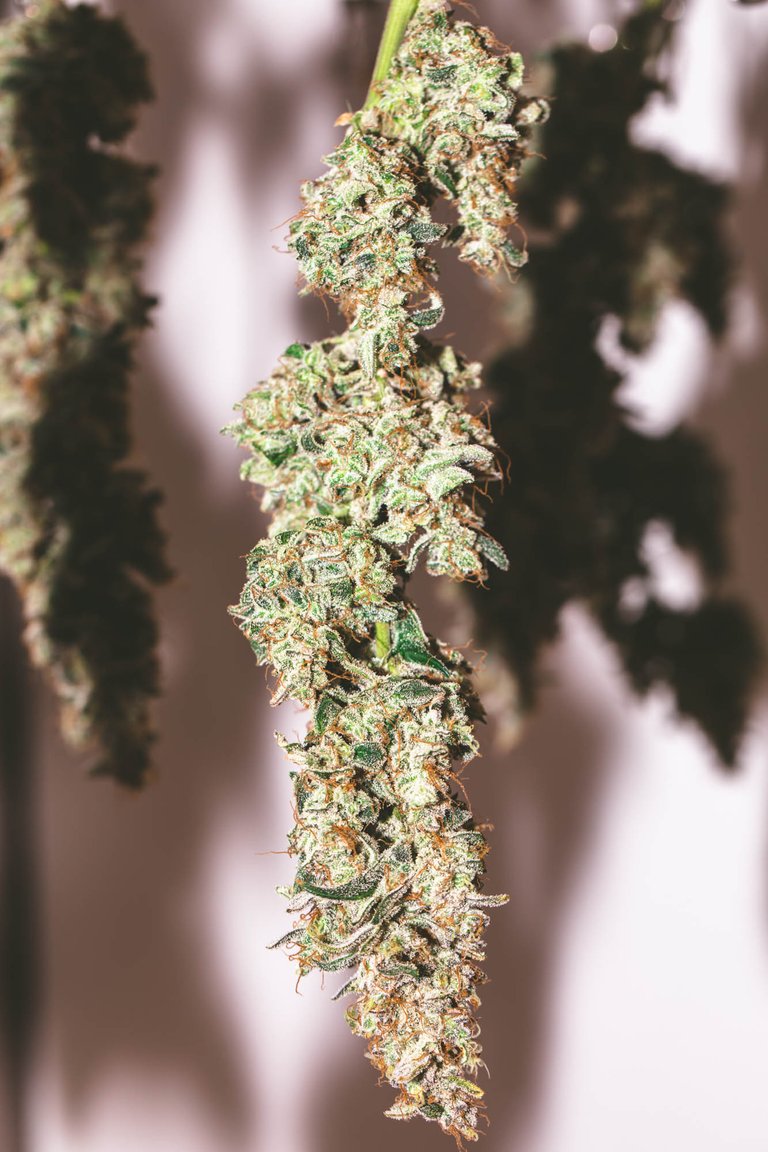 Now as they dry with this hanging rack, the last little bit of nutrients from the branches can go into the buds. The branches also have some water in them to help keep the buds from drying out too fast. That was one of the problems I had when I was using the bud rack because they would dry out way too fast, even though I had the room at 55% humidity. So hang drying with the buds on the branches still is a better method.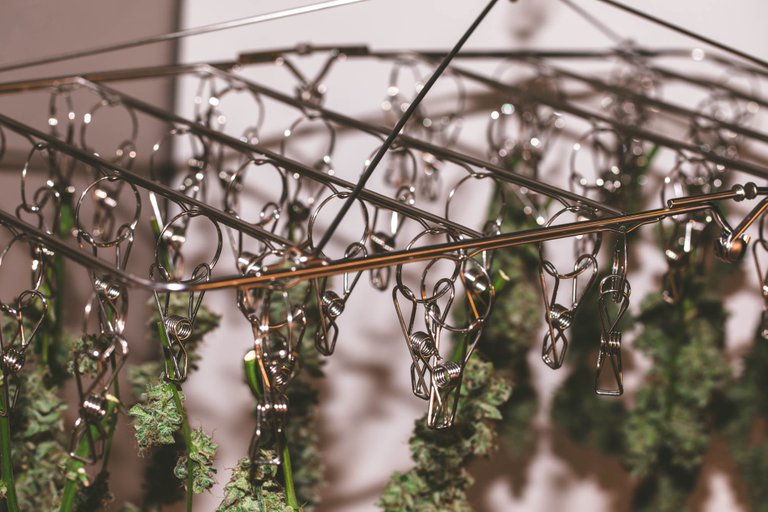 I think I spent like $12 or so for this rack on Amazon. I am most likely going to have to get another one before the GDP is ready for harvest because that thing is going to have so much more than this bubblegum did.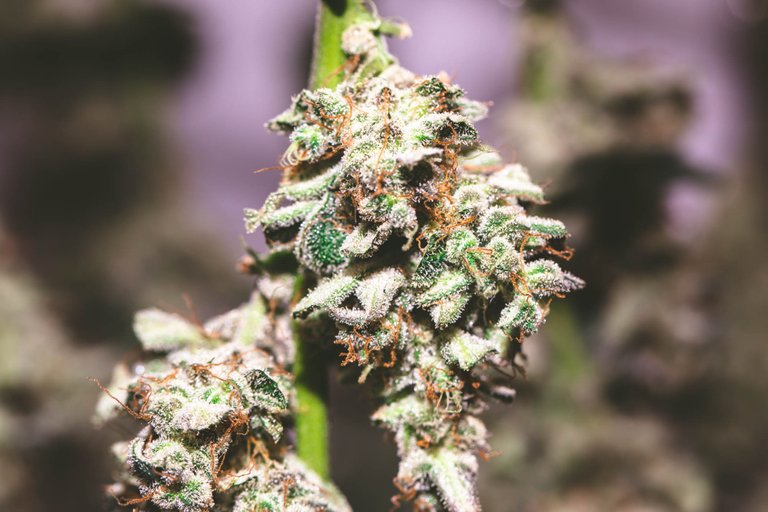 I am glad that I moved the bubblegum to the small tent and gave it its own light for the last few weeks of its flower cycle because it really helped to fatten these buds up. They are not fluffy and airy like the red poison was. I think if I had just grown two red poison plants instead of three, the buds would have been a lot better, but at least I learned an important lesson of not crowding my grow space with plants and optimizing my lights.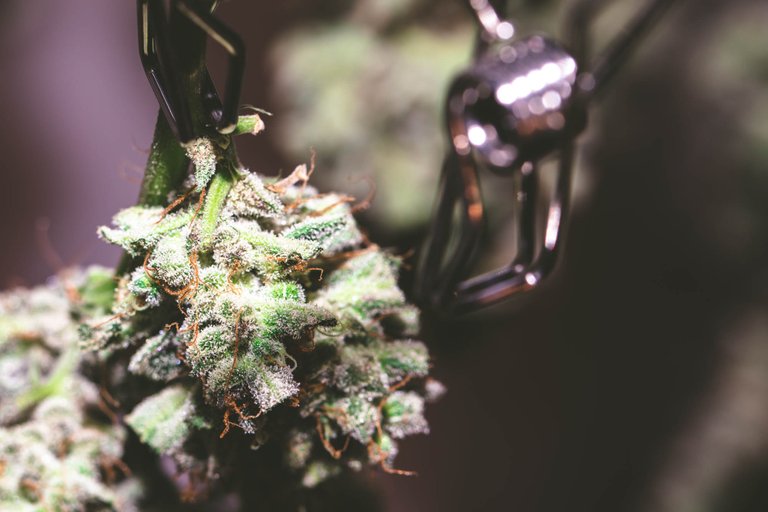 I can't wait to try this plant out in a couple weeks. Bubblegum is one of my top strains and this one is covered in trichomes and I have a feeling it is going to be super potent.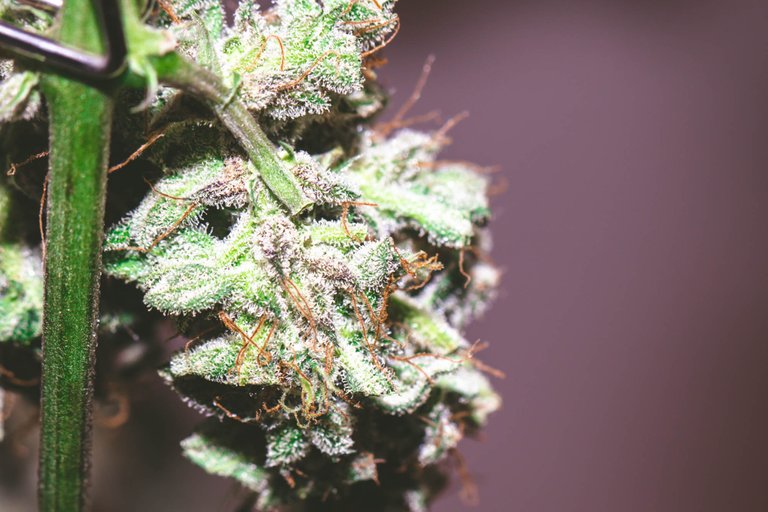 I think I could have given it another day or two before harvest to get more amber trichomes, but I am sure I harvested it at its peak potency because I couldn't find any clear trichomes. It was nothing but a sea of milky white THC full trichomes.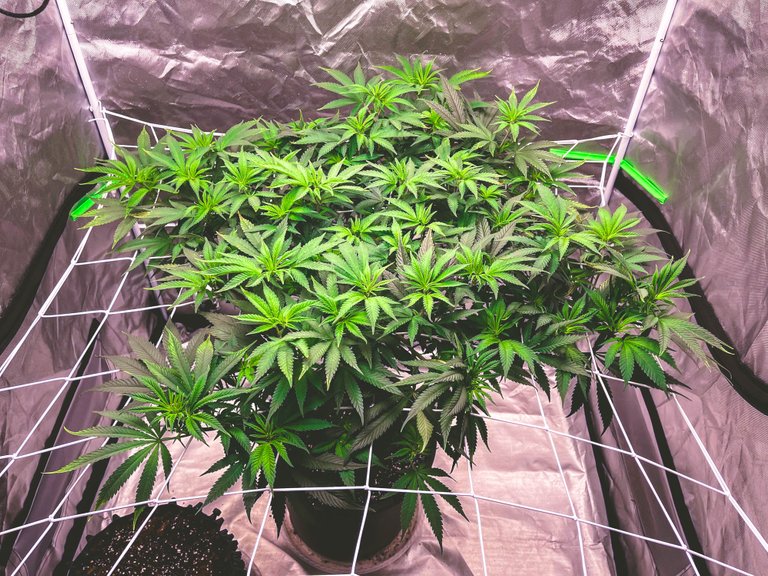 My GDP has responded very nicely to the new 12/12 light schedule and it is starting to show the early signs of flower, so not much longer until this one begins to be covered in massive buds. I am going to be running out of nutrients soon, so I am going to have to find a place to buy some more since the store I used to go to had to close its doors due to staffing issues related to COVID. I need to get more of the full Fox Farm liquid nutrient set and probably some cloning gel and terpene enhancers.
---
---