Guess the weight of my harvest and win some Hive!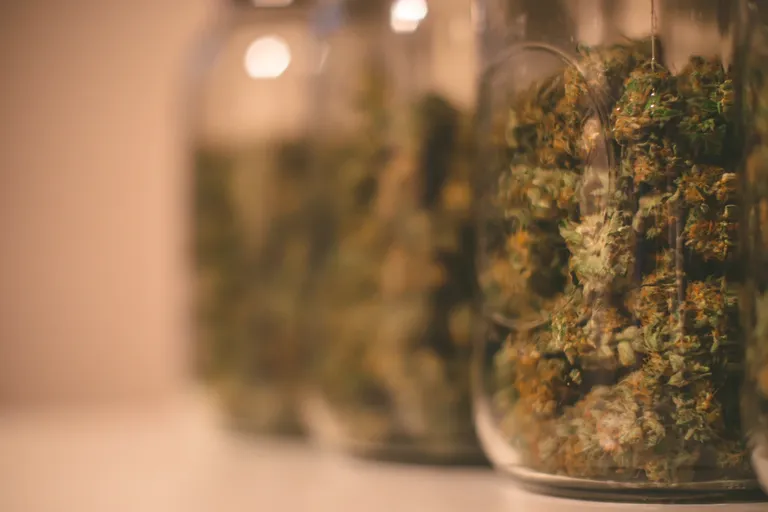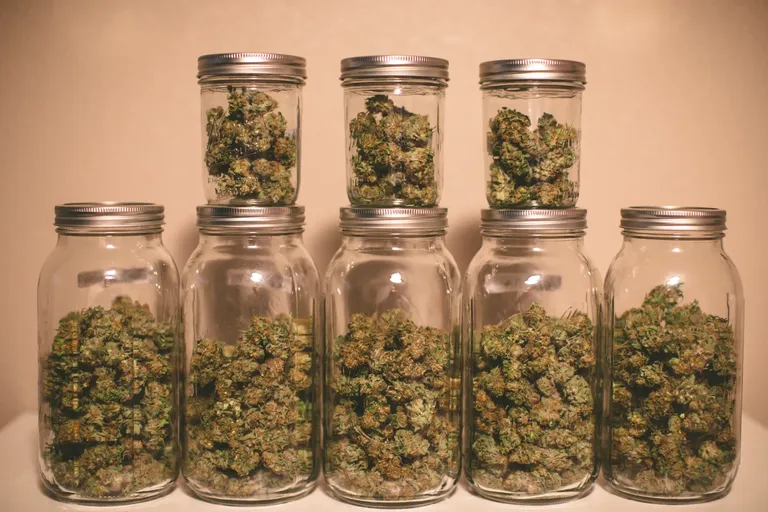 This photo shows all of the cannabis that was harvested from the GDP.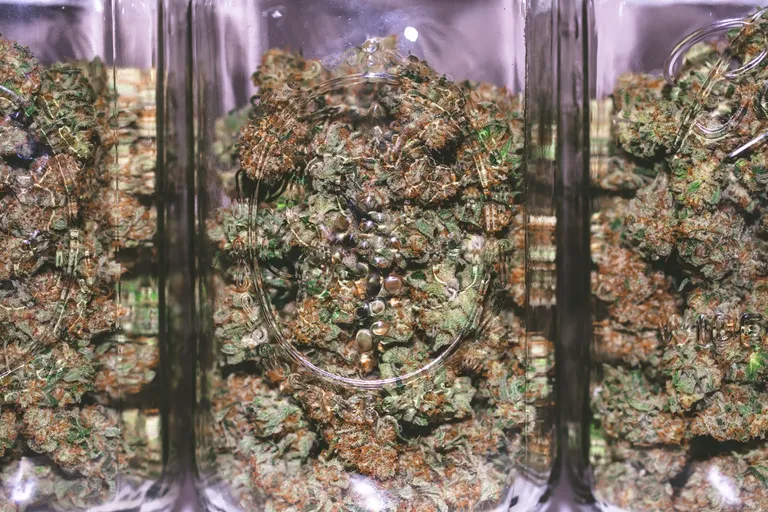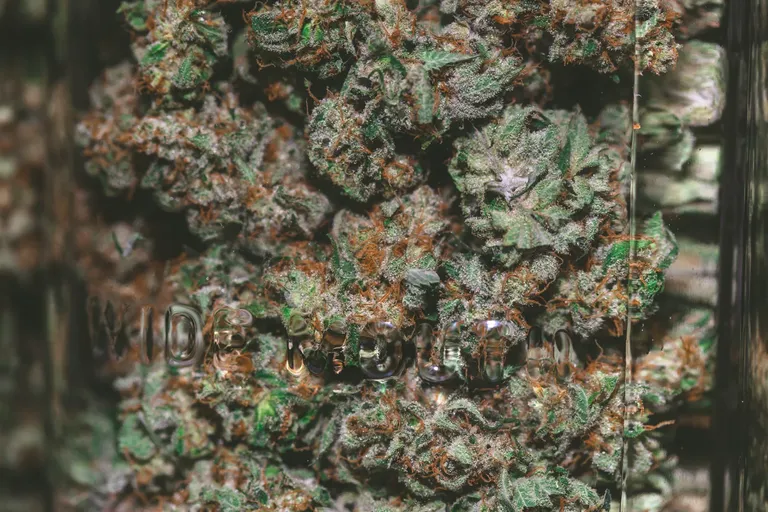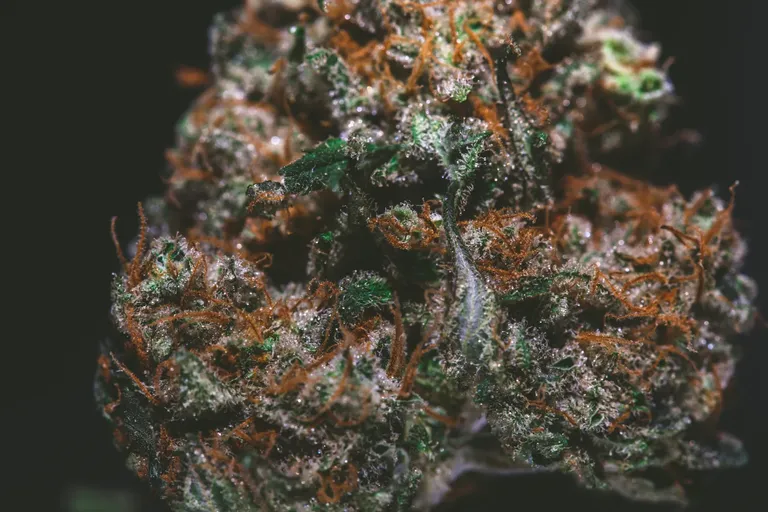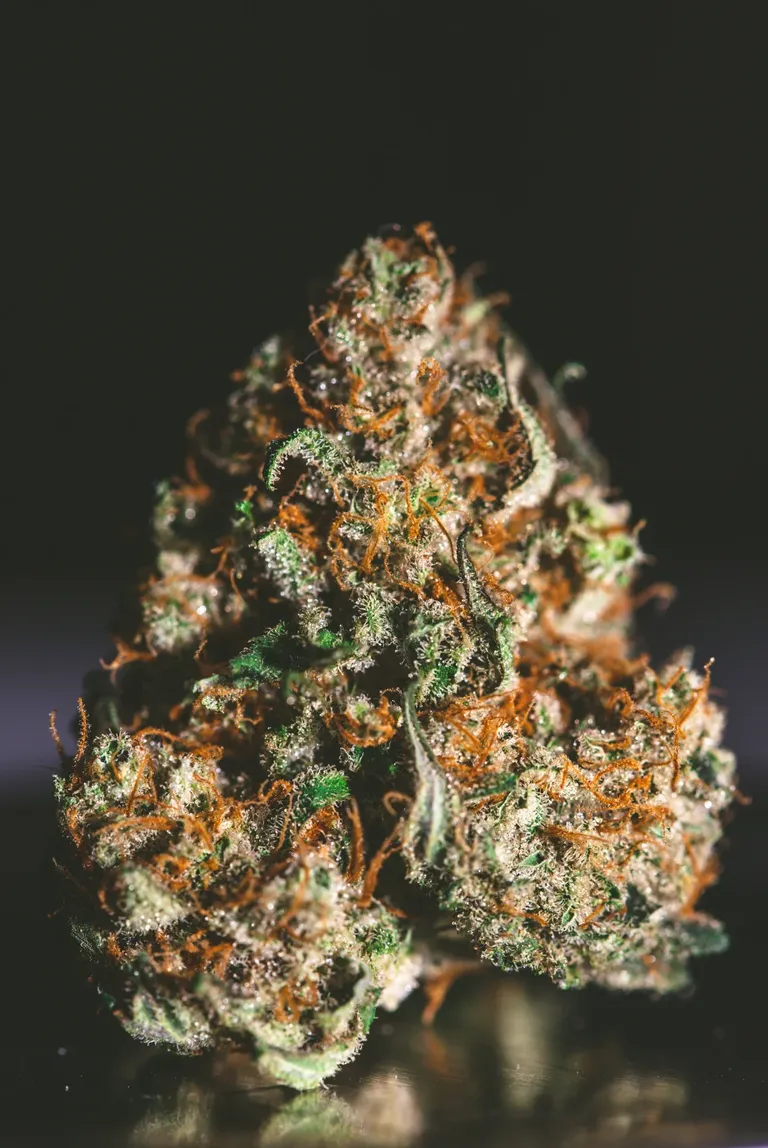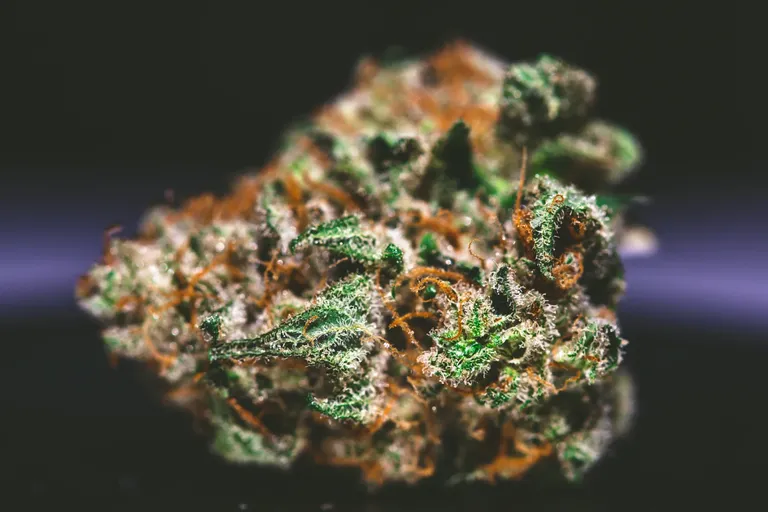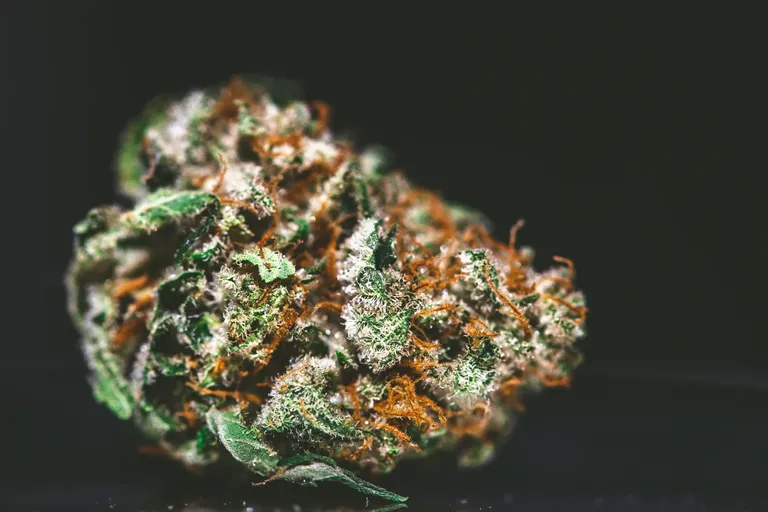 This Granddaddy Purple grow has exceeded my expectations and has become my most successful grow to date. The plant was fully dry after about 11 days of drying. I was going for a low temperature slow dry of 10-12 days, and I am glad that I was able to keep the conditions in the drying tent perfect for this plant to dry so slowly. A slow dry time reduces the amount of gases and chemicals that are in your cannabis when you start trimming, and this can help make your cure more successful, giving you a higher quality product.
If you have been following my grow of the GDP, you will have seen how massive this plant was. It was my largest plant to date, and I think that having it in a seven gallon pot with living soil really added to the success of this grow. I also seemed to have really dialed in my nutrition schedule for flower.
It took me nearly 12 hours to finish trimming everything and get it ready for the curing process. I have already tested this strain out after curing it for a couple days, and it is one of the strongest strains I have ever had.
So, lets have some fun. I am going to give 10 Hive to the person that gets the closest to guessing the weight. All guesses need to be in GRAMS. Weighing in grams in more accurate than weighing in ounces, and I think some people's guesses are going to be pretty close, so make sure your guess is in GRAMS. If you guess using a different measurment, it will be ignored.
On top of the winning guess getting 10 Hive, I will be giving a cut of the beneficiary of the weight announcement post, which will be made in a couple days. The winner will get a 20% cut of the post rewards, and I will be giving the three people that are closest to the winning guess 10% cut each. So even if you do not guess the weight correctly, you still have a chance of winning some Hive.
You only get one guess, and you cannot edit your guess once you have made it, so make sure you guess the weight in GRAMS and that you DO NOT edit your guess. I have ran contests here on Hive for years, and it still amazes me that people still can't seem to follow the rules.
These buds are extremely dense and even the little popcorn buds have some decent weight and feel to them. As I was trimming, I was just in awe of how good these buds are. I have never purchased anything from a dispensary that comes close to the quality of these buds. I can't wait until these have cured for a few months and are at their peak for the effects. Now let's hear what you all think the weight of this harvest is.
---
For the best experience view this post on Liketu
---
---