We built this city! We built this city on dApps!
Build a Hive connected City on dCity
As I mentioned in my Time to Come Back?, I am playing a few dApps on the Hive system. I have already written about Rising Star, so now it is time to talk about the dApp that I spent most of my HIVE.SWAP on in the past few days.
If you have ever played a turn based simulation game, like Civilization or SimCity, you might familiar with the concept behind dCity. But, in dCity, instead of building up an actual city or civilization, you build up cards that comprise what your city is made up of. The cards consist of people (citizens), buildings and technology. There is a Wiki for dCity to help explain what each of these cards do for your city. There are also background cards for sprucing up the look of your city.
Here is the default look.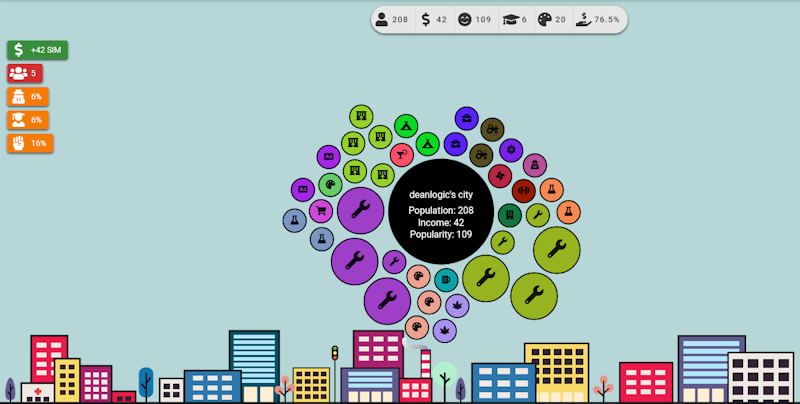 Well, the default plus all the cards (96) that I currently have. Each circle represents 1 to 10 cards. You can mouse over the circles to get more information. The tabs on the left of the screen give you the chances of certain things happen, plus how many workers you need or how many are unemployed. The top green shows your SIM income. SIM is one of the in-game currencies, but I will get back to that later.
As far as I can tell, there is no way to start the game without purchasing some cards. You can buy cards directly at 4 HIVE or 800 SIM per card. This is an important math. If you need 800 SIM to purchase a card, it will take you a lot of days until you can earn enough SIM to purchase a card. As you can see, my city is making $42 SIM per day, after taxes. Luckily for me, I also got a boost of Workers and SIM from @Mawit07, because LogicForce is awesome!


That's a lot of taxes!!
The amount that was sent to my HIVE-ENGINE was $37 SIM (now, this could have been the earning amount I had before I purchased 1 more card to deal with unemployment issues). So, with $40 being earned a day, it would take 20 days to be able to purchase 1 card with SIM. This is not a quick game.
The alternative of buying a random card is to purchase them from other players through the Market. Since dCity has been going longer than I have playing, there were plenty of choices. When you pick a card to purchase through the Market, make sure that you choose wisely, if your funds are limited.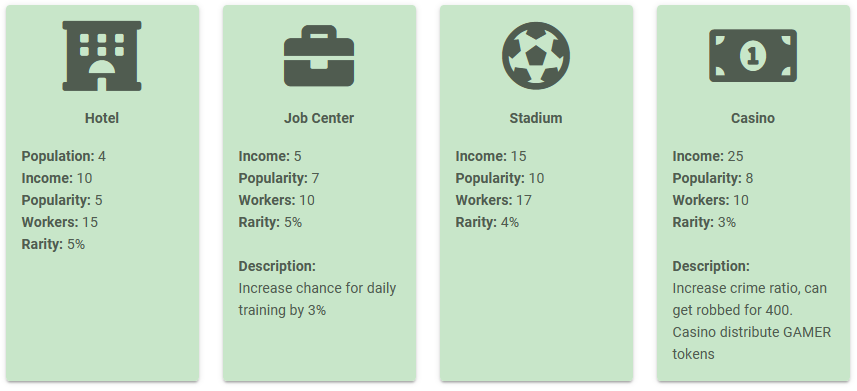 I purchased two random cards to start and one of them was a Wind Turbine. A Wind Turbine has an income of 3 and employees 2 workers. It also has a negative popularity. The more popular your city is, the better chance you will get new Citizens in either a immigrant or homeless variety. There is a 2%-30% chance based on popularity to receive Homeless / Immigrants card. Both homeless and immigrants aren't very popular with the Citizens, so you need to make sure there are training opportunities to turn the Citizens into workers(80% chance), artists(10% chance) and scientists(10% chance). That means, purchasing a Job Center is important, because it increases the chance of training.
There is also a technology tree that adds to the cards that you have. Since I bought a couple of Farms, unlocking the Farm income with 30 SIM seemed like a good first choice. You can do an unlock every 36 hours and the further up the tree you go, the more SIM it costs. I will most likely unlock Basic Automation next, because that leads to the Fully Automated Brewery and more BEER production.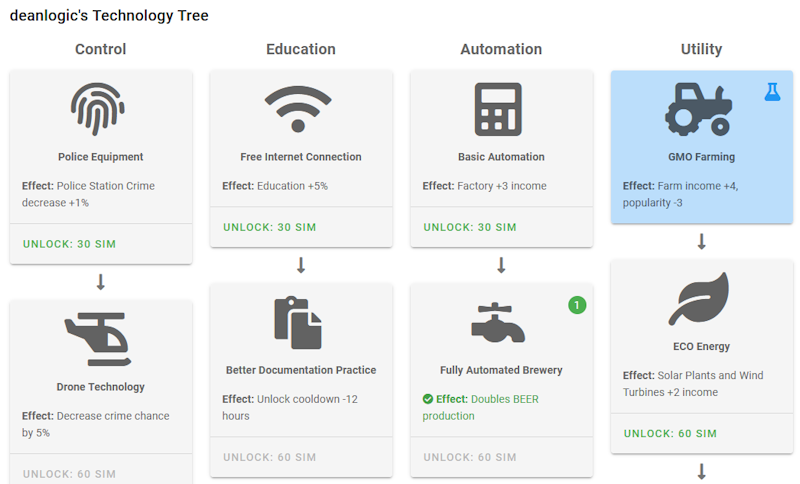 Lots of things to think about!
Needless to say, to really get started on a city, you will need to spend some HIVE-SWAP. But, in the long run, you have the opportunity to get your money back and then some, because dCity is connected to other Hive Tokens and that's what makes this game a little more interesting and fun.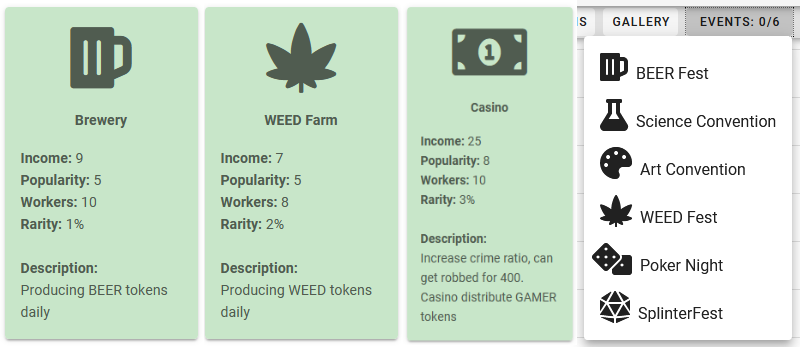 Not only do you earn SIM through income of the city, some of the cards earn other Tokens. You can earn BEER, WEED and GAMER tokens with the Brewery, WEED Farm and Casino. There are other cards that you can use to increase the output of those cards as well. And, if you have BEER, WEED, GAMER, STEM, CCC, or DEC, you can create Events for your city to increase Popularity and earn different types of Workers.
Since I bought a WEED Farm and a Brewery card from the Market, I earned some BEER and WEED yesterday.

At some point, I must have written an article or two that earned me STEM, CCC and GAMER tokens. But, the real key here is, that all of the TOKENS on the Hive-Engine have the possibility of being part of dCity. The dCity creator just would like some help in making that a possibility (ie. coding help). I don't know the status of the TOKENS, but doing a collaboration with dCity could help improve the value of each TOKEN, as long as not too many are created and the supply is kept reasonable.
Maybe sometime in the future, a Night Club or Arena card could be joined with Rising Star STARBITS for playing a gig or even doubled with JAHM for playing a Reggae song, The Restaurant card could be connected to the FOODIE in a baking contest, or who knows what mash-up cross-dapp thingamagig.
---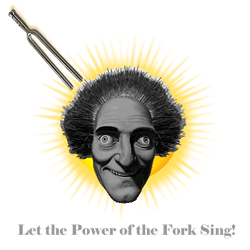 Let the positive energy sing!

More Power to the Minnows!!

Now Playing

Rising Star | dCity | Splinterlands

---
---