A Magical plant ☘️
There are many benefits of using cannabis , cannabis is considered as a drug in many countries.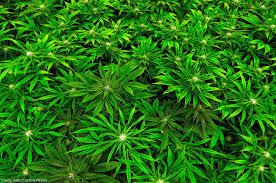 There are many benefits to using cannabis as a medicine.
Use in epilepsy
A certain amount of cannabis can be taken to stay away from epilepsy.
Benefits of glaucoma
This was known about 10 years ago. glaucoma is an eye disease that causes blindness. But marijuana helps prevent glaucoma.
Get rid of Alzheimer's disease
Cannabis protects the brain from rapid inactivation. Thats how marijuana can helps prevent Alzheimer's Disease.
Used in the treatment of cancer
-cannabis often played a role in reducing the risk of tumors.
-Reduces the damage of chemotherapy
-Cancer patients have to take chemotherapy in many cases. Cannabis reduces the side effects of chemotherapy. Also chemotherapy reduces a lot of damage.
Reduces the risk of stroke
marijuana helps keep the brain healthy. This reduces the risk of stroke.
In ancient times, cannabis was used in various treatments. However, cannabis addiction can be life threatening if it goes to extreme levels.
---
---