Another disc golf post..
Well look at that.. So if you watched today's #themorningbowl post you saw it was disc golf league today.. and I threw down a challenge about beating Partytrout.. only @evileddy took me up and bet 2 HBD.. so how did it play out?
In a tie.. Par was 59 and we both threw -4 with 55 throws each..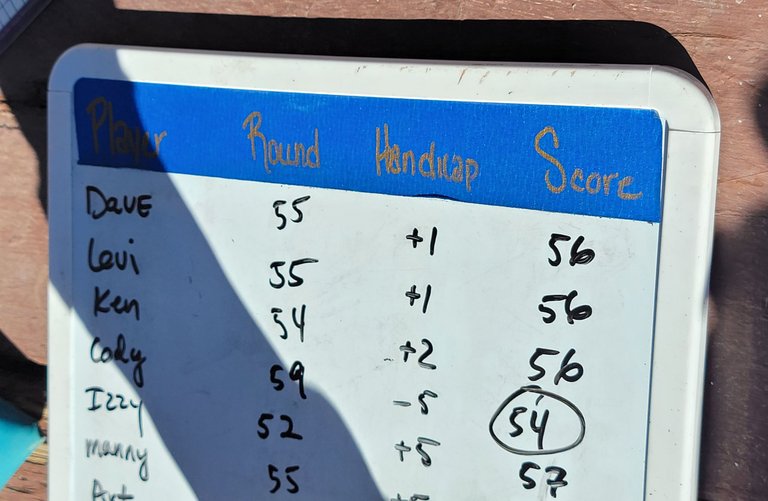 But.. Partytrout aced hole #18 for $210 so @evileddy I'm gonna go ahead and pay you...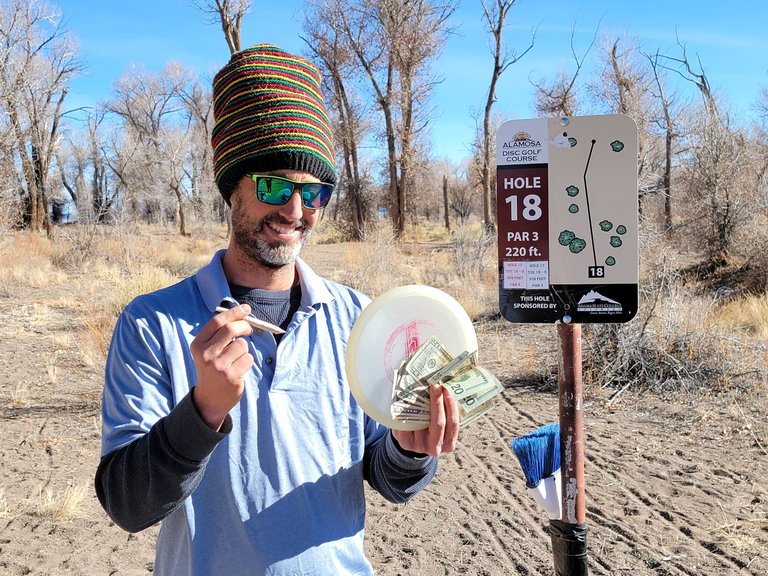 Congratulations @partytrout ..
Peace out y'all.. Dave
---
---