dCity - Ice Cream Shop Helps Popularity
Adding the Weed Farm last week to my dCity made me a little hungry for snacks so this week I added an Ice Cream Shop.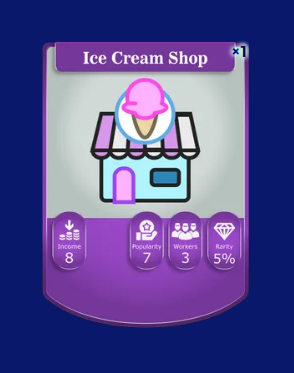 Starting Map
Before I started adding any additional cards, this is the state of my dCity.
Current Cards 38
Sim Power 9839.89
SIM Income (10) but 5 SIM due to tax refunds
Population 56
Popularity 45
Education 1
Creativity 7
My dCity is still very small so I am trying to add to it each week in a balanced method.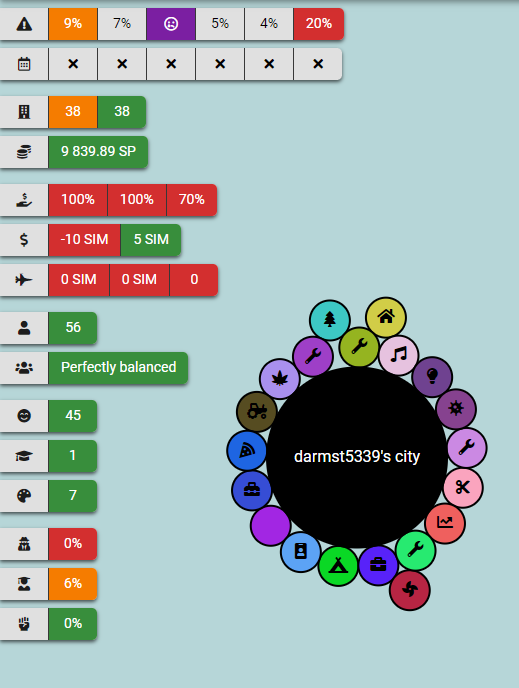 Popularity
This week I wanted to add more popularity to my dCity. The Ice Cream Shop will add 7 Popularity with 8 additional Income but will need an additional 3 Workers to be active.

Since I only have 45 Popularity, I wanted to get over 50 so that in the future when the tax rates decline I will have a positive income and then I will be eligible for Free Citizens.
So adding the Ice Cream Shop is being done to accomplish multiple things - grow my dCity, add Popularity and prepare for the future.

Workers and Student added
In addition to the Ice Cream Shop, I had to add Workers so that it would be active. I needed add additional workers since prior to buying the Ice Cream Shop my workforce was "Perfectly Balanced".
I chose to add a Workers card which has two workers and then a Student card for the third worker. What Student does not need extra cash or a summer job to help meet their ongoing needs?

Tax Refund
The Student also servers an additional purpose. Students provide a tax refund which I need to increase my daily SIM income.
The only down side of having students is that they have a chance of being trained into Students (debt). If the Student changes to Student (debt), I would lose the tax refund.
The good part of that is then I would be able to upgrade by paying off the debt. The card would then become a random citizen. This upgrade would cost 100 SIM but it would be well worth it to get one of citizens listed.

Weed Farm Update
Remembering that I added the Weed Farm last week made me want to snack so that is another reason I added the Ice Cream Shop.
The Weed Farm is already producing Weed on a daily basis. I am receiving 0.01 to 0.011 Weed Tokens each day.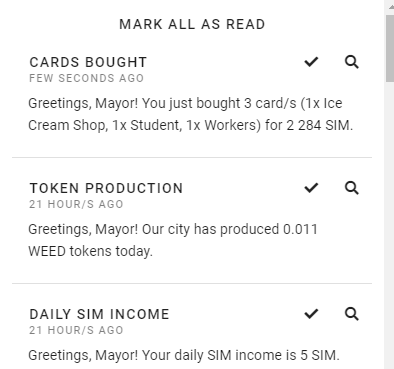 Updated Map
My dCity map is growing little by little each week. After adding the Ice Cream Shop and Student with the tax refund my SIM Income increased to 6 SIM per day.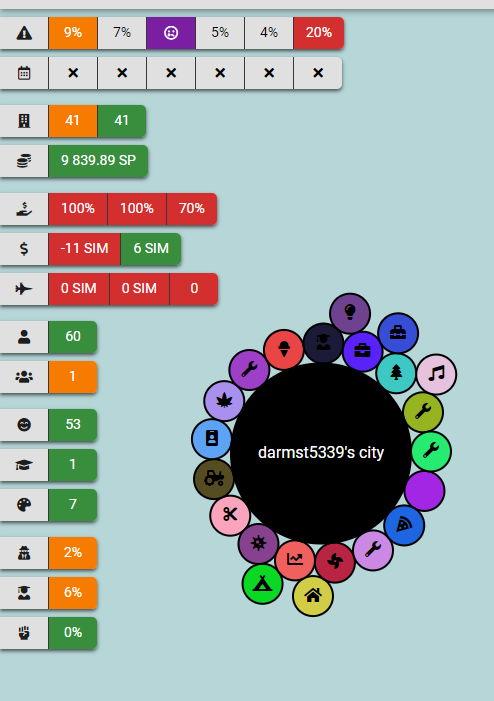 ---
---