My cannabis-inspired Mercedes-AMG GT Black Series custom build aka "Canna Benz" - GT7 Scapes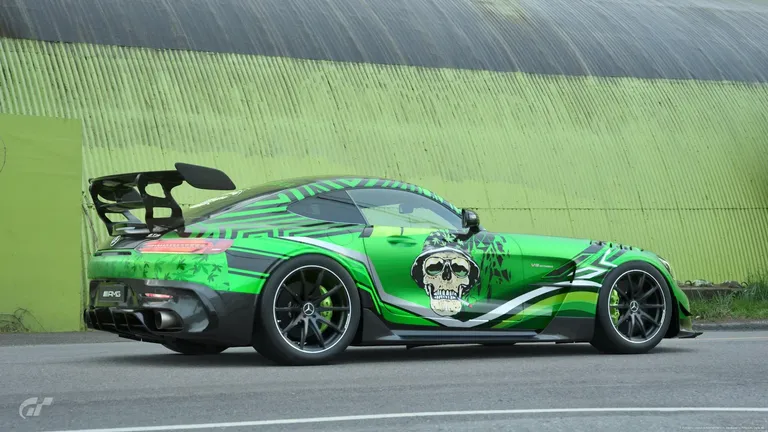 N Northlake Way - Seattle, Washington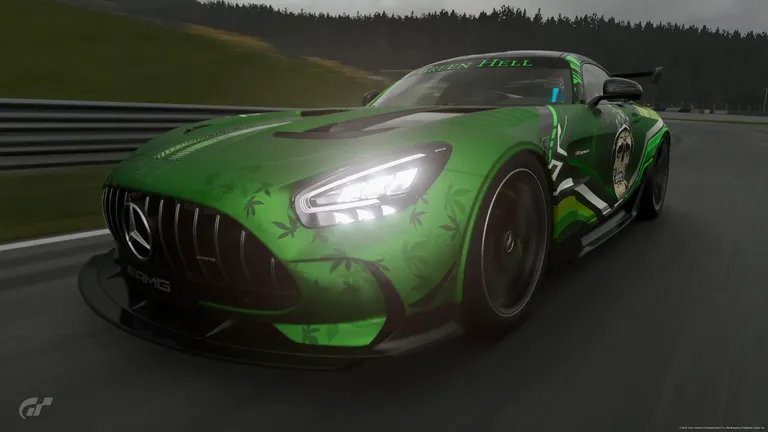 Red Bull Ring - Spielberg, Austria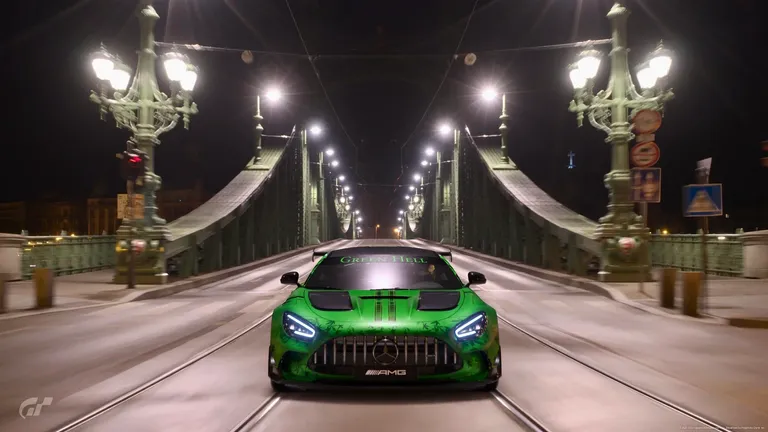 Liberty Bride - Budapest, Hungary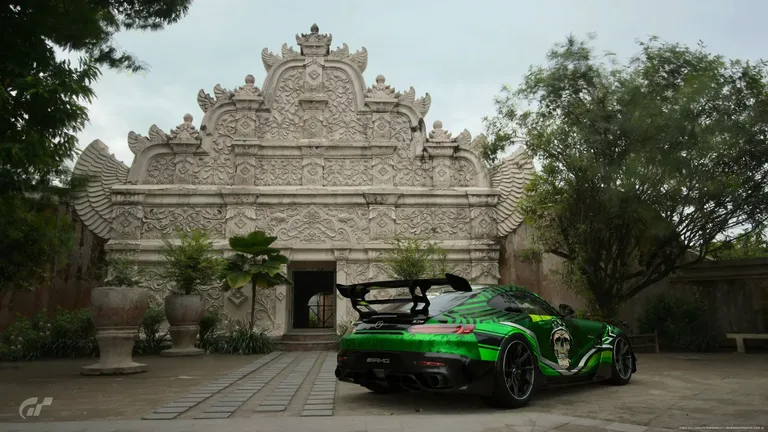 Taman Sari - Yogyakarta, Indonesia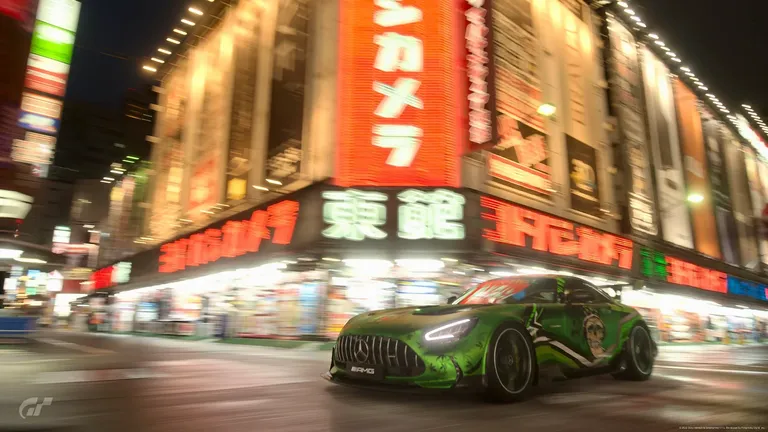 Nishi-Shinjuky - Tokyo, Japan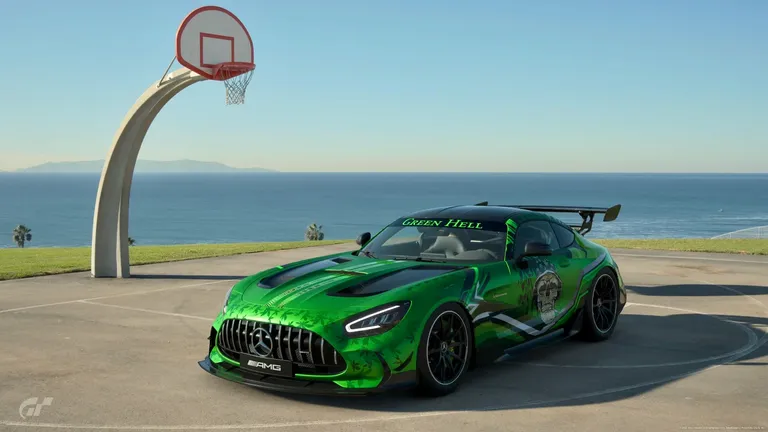 San Pedro - California, USA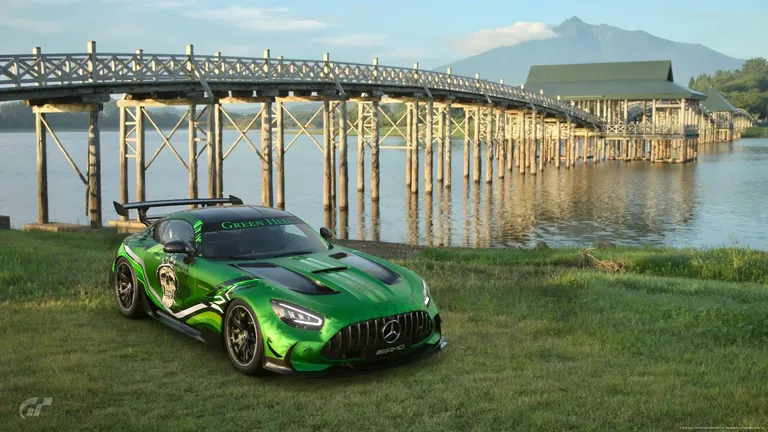 Tsuru-no-Mai Bridge - Aomori, Japan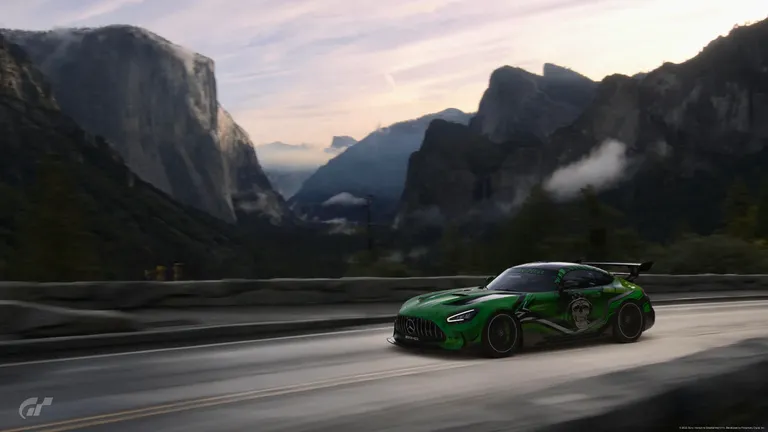 Yosemite National Park - California, USA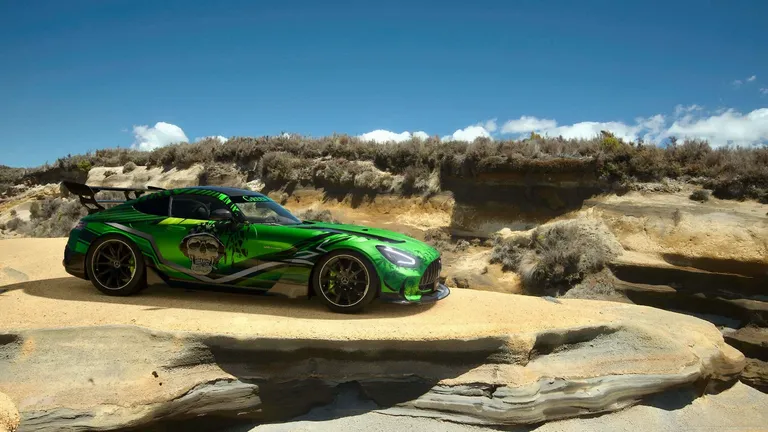 Tongariro National Park - North Island, New Zealand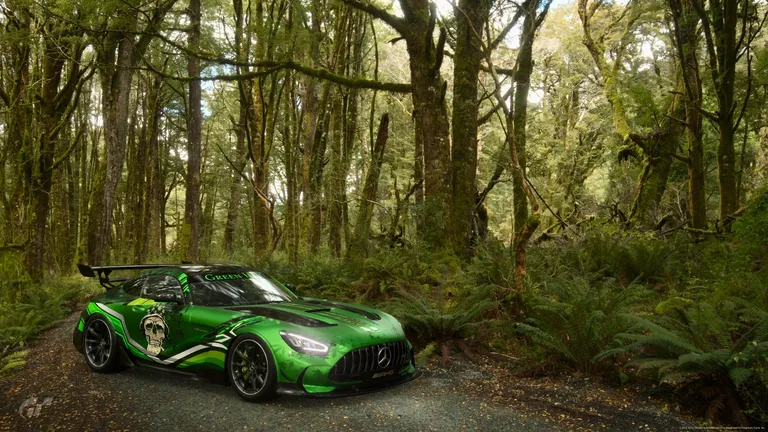 Trail at Lake Gunn - South Island, New Zealand
We all know of Mercedes-Benz as one of the most prominent luxury car brands in the entire world. These German cars are built to not only impress, but be driven. This is especially true for their high-performance AMG division. If you see an AMG badge, know that car is fast and ready to hit the race track.
AMG pushes furthest to its limits with the Mercedes-AMG GT Black Series. This two-door coupe is the even more race-focused version of an already insane car in the Mercedes-AMG GT. You can notice the difference between the cars by the badges and additional black body kit pieces. This thing is downright filthy in terms of looks and I just had to purchase myself one in Gran Turismo 7.
As I always do with my GT7 car builds, I add all of the best mods to maximize performance. Then it's time to customize the car to the nines and create a custom livery.
---
Before we talk about how this all went for what I like to call my "Canna Benz", let's talk a bit about the history behind this amazing automobile.
---
Since its debut in 2014, the Mercedes-AMG GT came in various forms, including a roadster and a 4-door coupé. There were high-performance versions offered, including the potent AMG GT Black Series that was introduced in 2020.
Weighing in at 3560 lbs, the Black Series represented the pinnacle of the AMG performance brand, thus, the AMG GT Black Series possessed true race car technology. Under its hood was a specially tuned twin-turbocharged 4.0-liter V-8 that produced 719.9 HP and 800 Nm (590.0 ft-Ib) of torque. It came mated to a strengthened 7-speed DCT transmission whose gear ratios were revised. The end result was a car that ran from zero to 62.1 mph in 3.2 seconds, to 124.3 mph within 9 seconds, and reach a top speed of 201.9 mph.
Not all about going fast in the straight line, AMG tuned the chassis to capably handle the extra power, while the body was reshaped in various places to provide adequate downforce. In short, the AMG GT Black Series is a race car for the street, tuned to the nth degree by the most prominent luxury and motorsports brand in the world.
---
When I initially purchased the car, I went with the stunning Green Hell Magno paint job. This color is easily recognizable as one of the sexiest AMG colors in existence.
I decided to stick with the stock wheels on this one as they fit perfectly with the personality of the car. 20s in the front and 21s in the rear, an ever so slight stagger.
Next, I paid just about as much as the price tag of the car itself to afford the best mods for this car. The result was an even more powerful coupe dying to burn rubber on the track.
---
Specs after mods:
967 hp
708 ft-lb torque
2612 lbs
---
The Green Hell Magno color is what inspired my livery design idea. It immediately made me think of cannabis. So I scoured the user uploads for some weed-like designs to use. I found plenty, my favorite being the bucket hat-wearing skull smoking a joint while wearing sunglasses.
I also found some very appealing geometric designs that I used to give the car a more flamboyant appearance. This all paired perfectly with the subtle racing stripes on the hood and the pot leaves on the lower portions of the front and rear.
The BLACK aspects of this AMG GT are still quite apparent. The side skirts, spoiler, hood, mirrors, roof, front splitter, trunk lid, and rear bumper are all blacked out. This combination, I feel, creates an absolutely stunning livery design overall.
---
Before testing how the car drives, I zoomed on over to GT7's Scapes photo mode to capture 10 beautiful photographs of the car to share here on Liketu.
I visited locations in Hungry, USA, Japan, Austria, Indonesia, and New Zealand for some epic backdrops for my photos. Most of them are stills, but I got a few rolling shots now that I've figured out how to do that.
The one in Indonesia is my favorite just because the ancient architecture is so damn beautiful. I however choose a different photo to use as the cover image since it shows the design better.
---
Once I finished with the photoshoot, it was off to the race track to finally get behind the wheel of my Mercedes-AMG GT Black Series, aka "Canna Benz".
---
To mix with the sound of this beast of a car's exhaust note, I fired up one of my favorite songs. A song that I initially discovered while playing Need For Speed Unbound, but it fits perfectly with the vibe of this car.
I'm of course talking about the German rap song by AK AusserKontrolle x Bonez MC called "In meinem Benz".
Here is a YouTube video for it if you want to give it a listen:
---
I can now confirm without a doubt that my Canna Benz drives just as good as it looks. I'm not joking at all when I say it is honestly one of my favorite cars to drive that I have in my virtual collection. It is so powerful and handles so well around corners and at high speeds.
This was one of my most satisfying builds so far, but I can guarantee that it will not be the last one I create.
---
If you enjoyed this post, drop a comment and let me know. Feel free to tell me your favorite photo of the bunch.
---
For the best experience view this post on Liketu
---
---