I purchased 1,625 MG of Moonwlkr gummies on Black Friday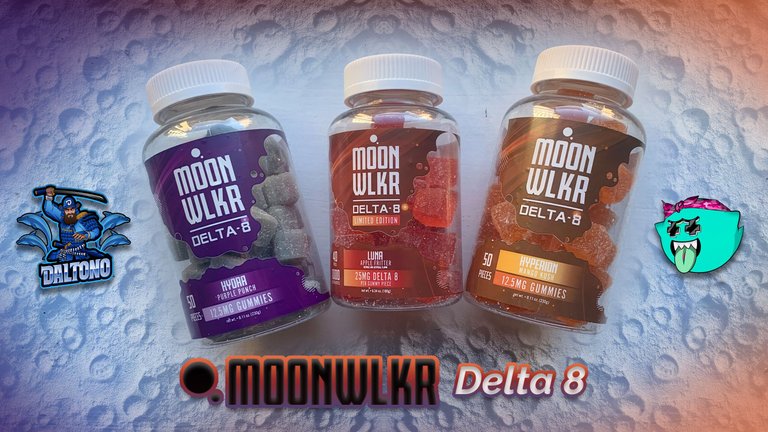 Buzzed on top of the moon 🌑🚶🏻‍♂️😵‍💫
https://moonwlkr.com/ is my go-to for cannabis edibles. I love their branding and prices. Most of all, I love how well their products work. I wrote a post about their new Delta 8 THC Moon Rocks around a week ago. A few days after I placed that order, I made another once their Black Friday sale started. I got an outstanding deal on a shit ton of gummies. Plus they are all new flavors that I have yet to try. Apple Fritter, Mango Kush, and Purple Punch.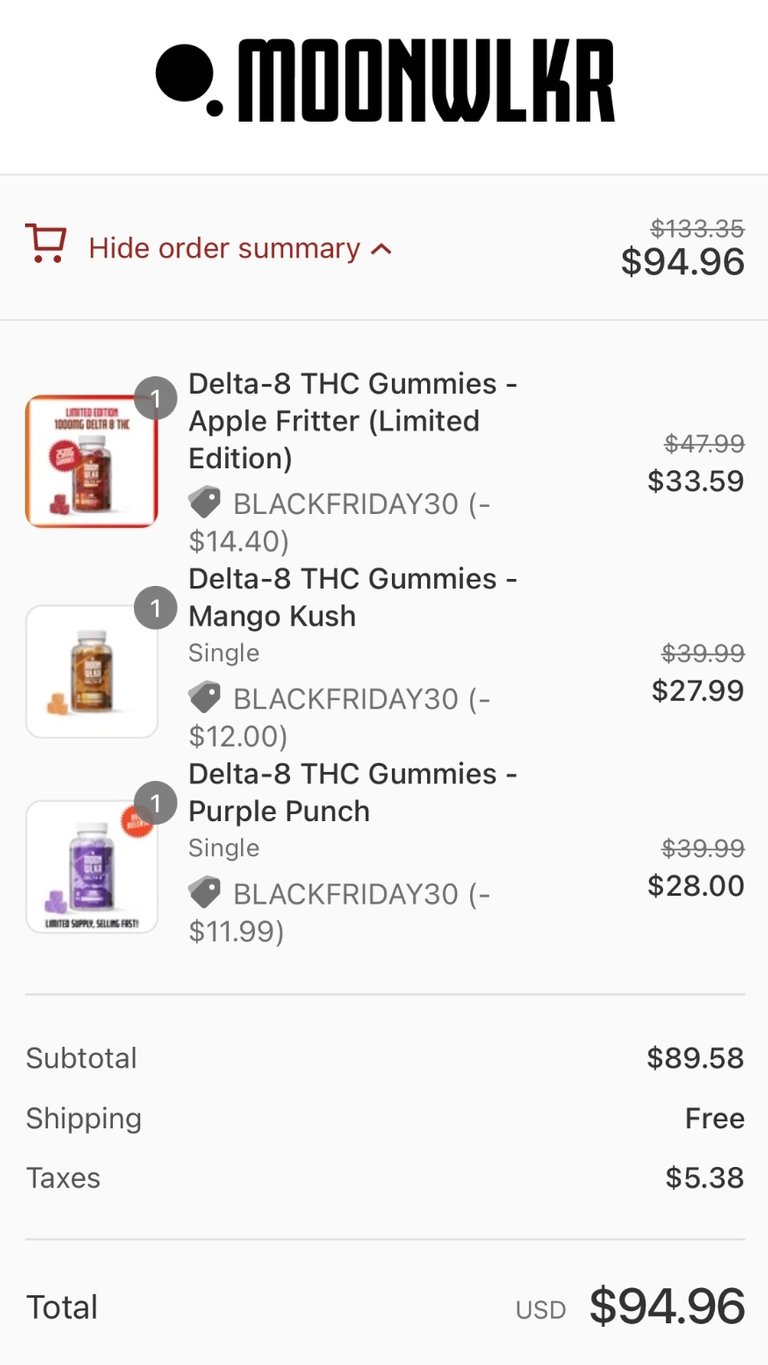 You may be wondering why they all vary in prices, it is not just because of the flavor. In the past, all of the gummies were 25 mg each. Moonwlkr now offers a 12.5 mg option and still has a 25 mg option as well. To me, that is a great thing! Oftentimes, @flowerbaby and I were splitting the gummies to make them 12.5 mg. It was hard to get them exactly 50/50 and just annoying to have to cut them in half with a knife. This takes that process out of the equation and allows us to more precisely adjust our dosages. Now it will be even easier to microdose only 6 or 7 mg if we still want to half them for instance.
The Purple Punch and Mango Kush are both 12.5 mg. Those bottles have a total of 625 mg and come with 50 pieces each. The bottle is ever so slightly larger than the new 25 mg bottle, which I got in the Apple Fritter flavor. The 25 mg gummies now come with 40 gummies and a total of 1000 mg. The old 25 mg gummies came in a much smaller bottle that included only 25 gummies and a total of 625 mg. So really all they have done is make the bottles bigger and give some slightly different options. I think it was a great decision on Moonwlkr's part. Anybody who takes the time to do the math as I did will realize right away that we are not being ripped off with a price hike.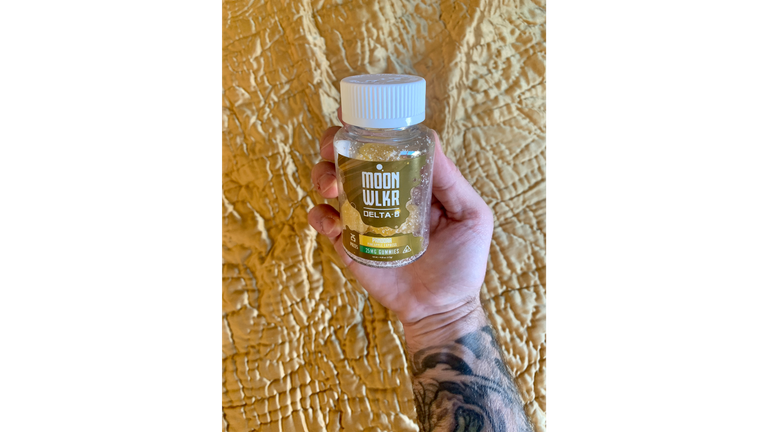 I was getting low on my supply of gummies here at home. I was halfway through my very last bottle of Pineapple Express gummies, nerve-racking to say the least. I have been trying my best to conserve what I have left until Black Friday came around, I knew there would be an awesome deal. I was right of course.
What is funny is that I purchased this Pineapple Express bottle from my local dispensary and they charged me around $60-$70 for it. I understand that they are just doing business, but I can get these same gummies for less than half as much online. At the time I was in a pinch and thought it would only be a few dollars more. By the time they rang me up at the register, I realized I was getting shafted and just accepted defeat while learning my lesson.
Don't worry if you missed out on the Black Friday deals with Moonwlkr. They also offer bundles that carry a similar discount. If you plan to order in bulk you can save pretty big. You can also add some additional savings by using the discount code "DALTONO" when you are checking out. I believe that will save you an extra 10-15% and unlike the Black Friday deal, it works with bundles.

If you are curious to try these gummies out, let me just say that they definitely work. You can figure out what dosage is best for you, but I say definitely try to start small and then work your way up. These things are dirt cheap too, whether you realize that or not.
I used to pay $15/edible brownie back in my college days. That means if I would have purchased the same amount of brownies to equal a similar mg amount that comes in these bottles, it would have cost me several hundred dollars. Now I am paying well under $1/edible. At one point a few years back I thought I had a solid connection with some cannabis cookies and it was costing me $1-2 per. It wasn't coming from an official company and I had no way of knowing how many mg were actually in each cookie. It was nowhere near as consistent as buying from Moonwlkr.
---
I highly recommend this brand. Check out https://moonwlkr.com/ and don't forget about the discount code: DALTONO
---
---
---

https://punks.usehive.com/gallery/daltono

---
---