Korea biggest webportal NAVER.com list #1 cannabis can stop COVID19 post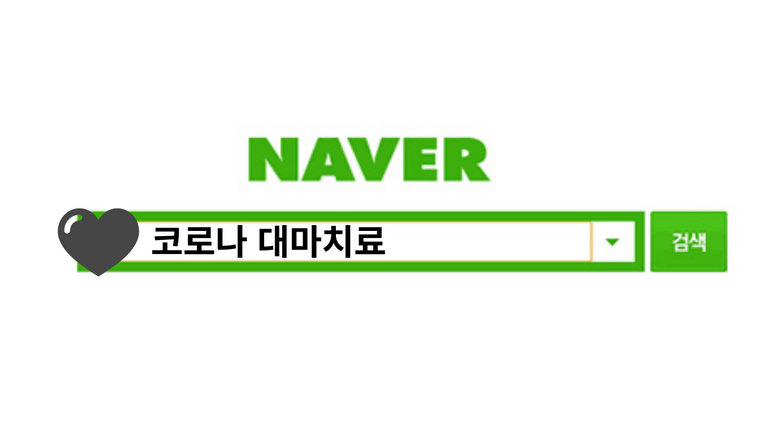 OMG, WeedCash Network guys and everyone in the Hive community, I bring some good news!
I believe I deserve some love and cheers!
Do you know why?
Because my article from Daily Hong Kong suggesting cannabis can cure COVID19 and stop the pandemic is listed #1 in the biggest webportal in my country Korea!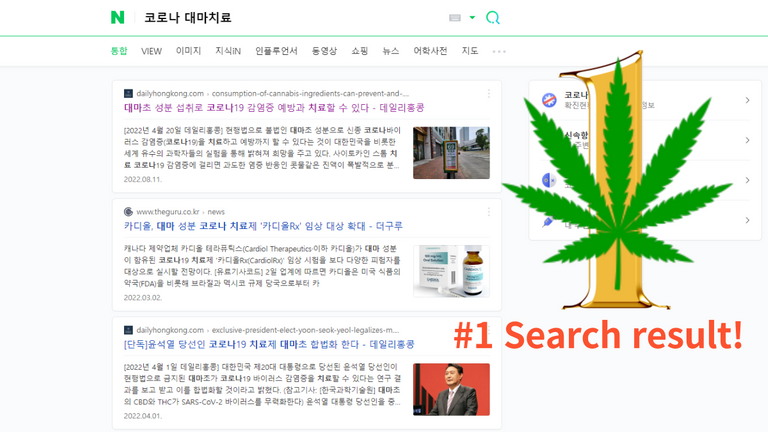 Come on guys, if you have some time, please support pushing up the ranking by clicking the search query link in Naver.com. Or if you know Korean, you can directly search the keyword in the search bar! And please click the first artcicle in the list!
Let's make the vibe happen! Let' GO! ⟫⟫⟫ Click this Naver search query link
---
---