My dcity Weed farm/ Population Adjustment Update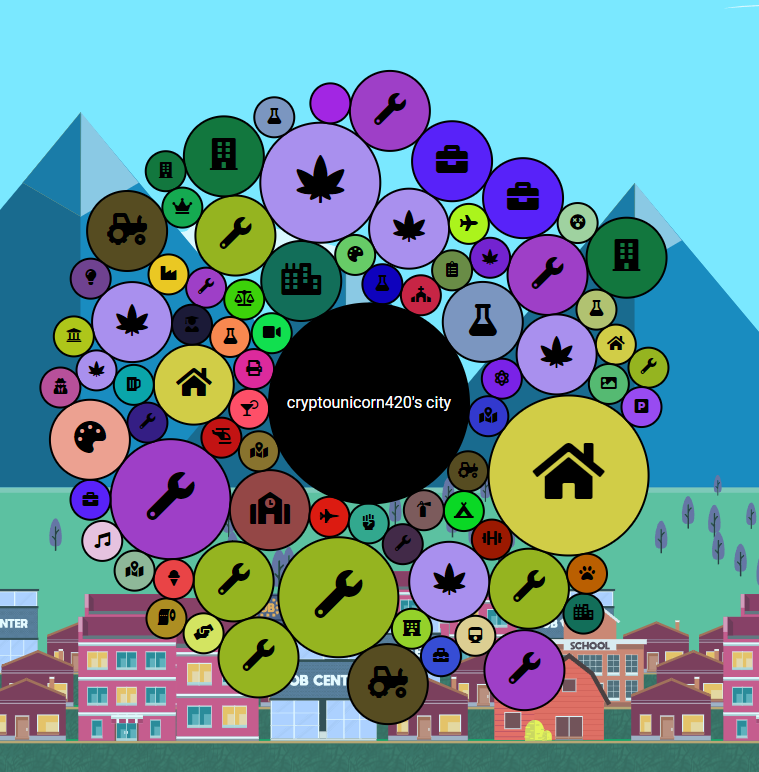 Disclaimer: This post is not financial advice. If you decide to make any purchases you do so at your own risk.
Image is a screenshot taken about a month ago.
Totals:
Weed farms: 132
Dispensaries: 1
With the population adjustments these last few weeks have been especially hard for me to make much progress acquiring more weed farms- as all my earnings are going toward buying homes for the population. I did still manage to get a few but this last adjustment hurt my numbers more than I was expecting.
I now need to hire 82 people which isn't bad. That should take me about 3-4 days at my current progress. Then I can go back to buying more weed farms and dispensaries.
Unless things drastically change it is mathematically impossible for me to reach my goal of 420 weed farms/dispensaries by 4-20 - using only SIM earned in-game. That is still my goal and it's all for fun so I'll get there eventually.
I really have no idea what else to do with my dcity after this goal. I will likely get a few more war buildings, but I have no real play/ strategy or goal after this one.
I am happy that my city is earning enough for me to buy a few cards everyday. That really was my "end goal" for the game.
I am open to suggestions. Feel free to suggest something in the comments. I will do my best to tip every legit comment using the PGM command as a thank you.
♥️🦄
---
---