How I am Playing dcity Right Now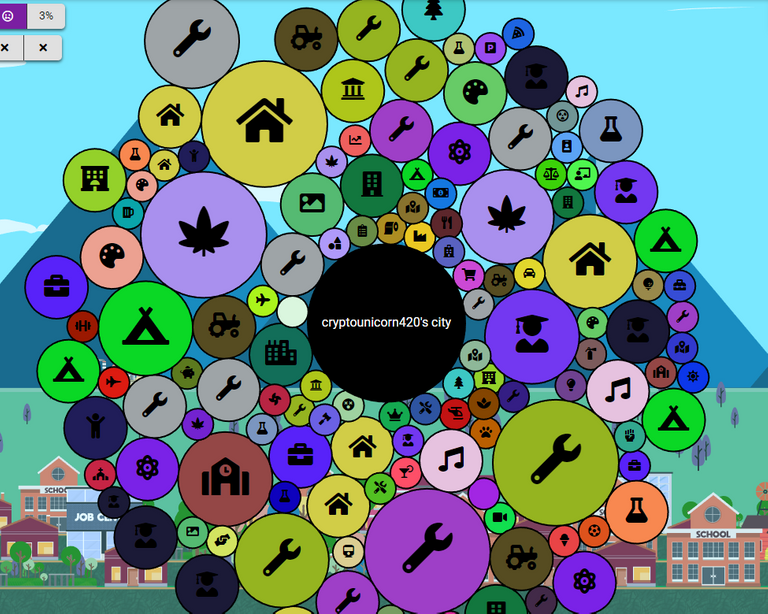 Disclaimer: This post is not financial advice. If you decide to follow what I am dong you do so at your own risk.
I don't consider myself to be a very good player of dcity so I have no real strategies to share. I started playing just to get a bunch of weed farms and dispensaries. However ,I thought I'd write an update as to what I am doing now.
The first thing I want to point out is that becoming a SIM millionaire (now the SIM club) is the best decision I could have made. The free students daily (or almost daily) is quite the game changer for me. Governance and essentially getting a "sneak peek" at what's ahead is also super awesome.
I've started to buy more weed farms and dispensaries again. I took a break from that to purchase other cards/ let my SIM balance grow for a while.
Liquidity Pool
I am undecided if I will put more swap.hive/ SIM into the liquidity pools. If I do I likely will sell the SIM for Hive and hyper compound.
The SIM holding rewards are still good but they are starting to go down. I may use some of the Hive I earn to pair with the SIM in the pool.
For the most a part dcity is passive for me. I log in to buy cards or check on my account but I am not spending much time doing much of anything. The only active thing I do is in Discord claiming students and entering raffles. That's all fun stuff :)
Side note: Students give a 1 SIM tax refund. This has helped me improve my ranking and has given me some SIM income even when the taxes exceed 100%
If you have any pointers/ suggestions or just want to tell me what you are doing in dcity, please feel free to share in the comments. My crime rate seems high (must be all the WEED lol), maybe I need more police stations?
As always thanks for reading
💗🦄
---
---