Into the Weeds: Bugs, Bugs, Bugs, cause a dip in Yield this week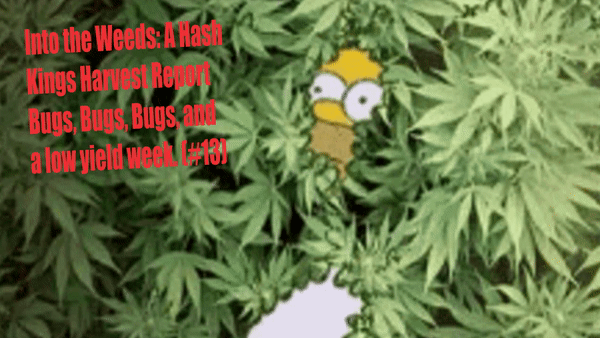 Bugs Result in Half Yield for This Week's Harvest
This week over half of the delegated fields were bugged an unable to be harvested and in fact "stuck" eternally in that almost about to harvest phase. Unable to be watered or picked. Poking support resulted in the plots being unstack numerous days after harvest. Sadly not allowing enough time for a replant on those plots in the hive.pizza scholarship delegation time. A rather disappointing bug this week indeed! Total yield was 1563 and the guild was sent 468.9 of the BUDS as part of this generous scholarship.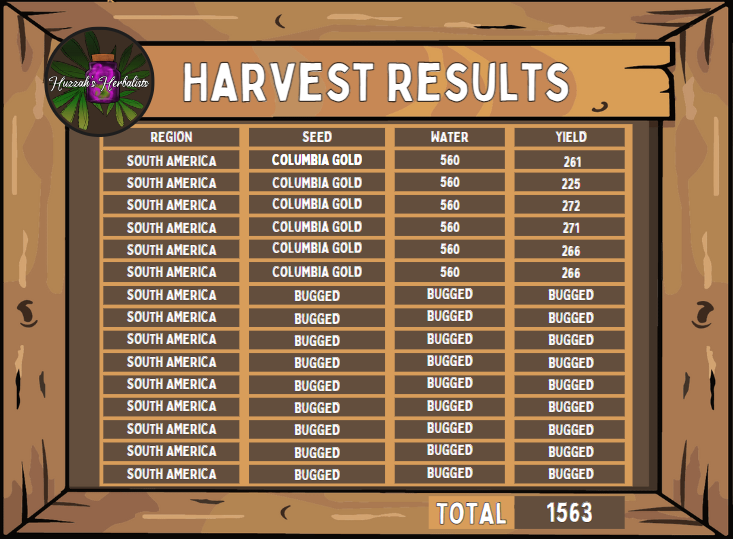 Some Buggy Thoughts: Bugs in the Fields
These bugs have always been present in Hash Kings and it seems whatever is going on in the background to implement new in game elements are causing bugs for some plots across the game. I hope the fervency of these bugs decreases in the coming weeks because they cause a massive dip in yield.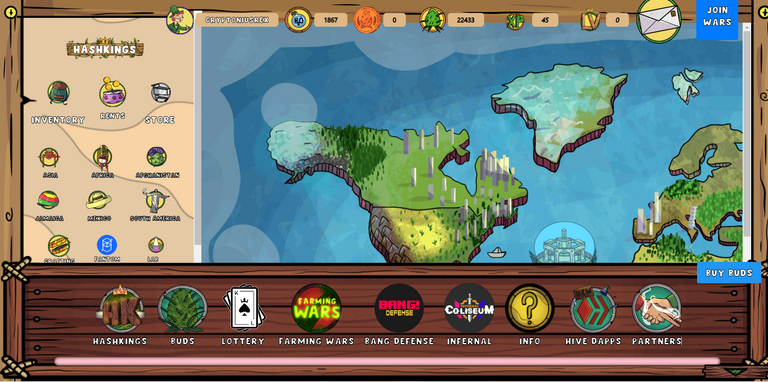 ---
---