Curing The Weed
Hey everyone, good ol Sneaky Pete next door decided to finally pull out his Cannabis plants and let them dry before the frost of winter sets in and kills them all.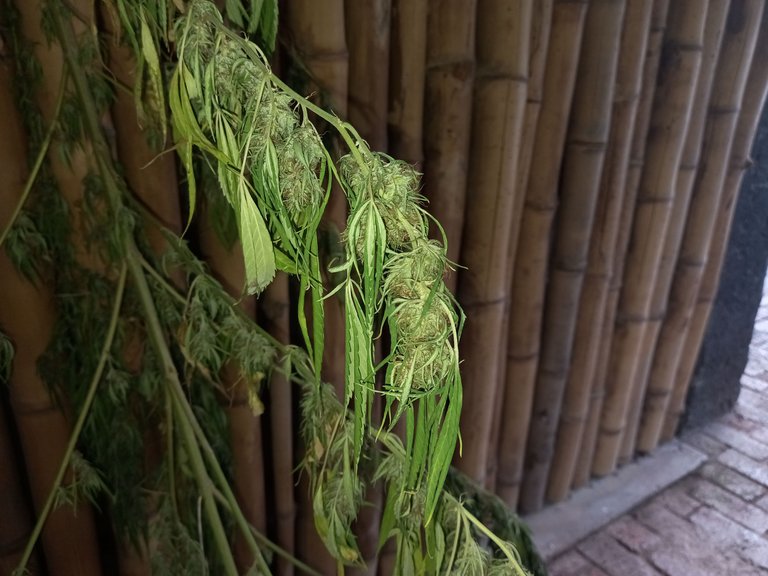 When I used to grow these I noticed when winter began to set in the leaves and buds began to turn purple as a result of the cold I believe, no purple haze here.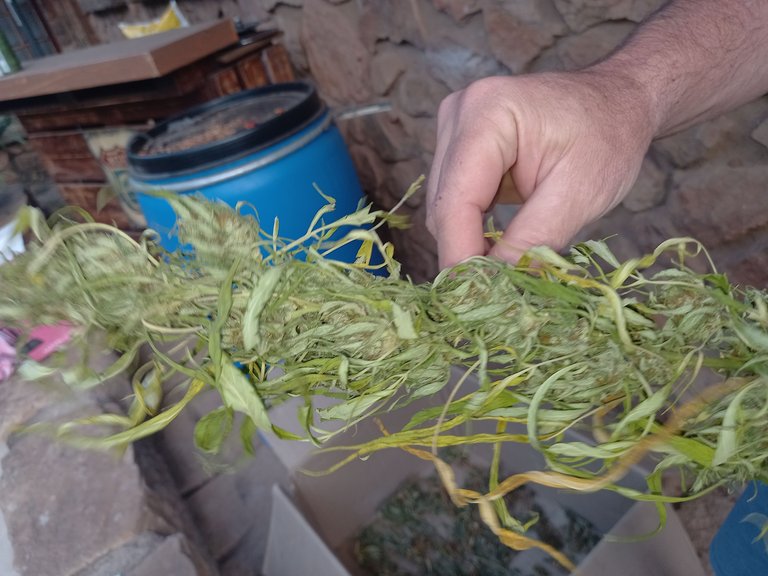 These were recently dug up and hung out to dry, normally when I do so myself I cut off the buds and dry separately, not the whole plant, but nothing wrong with this strategy I guess.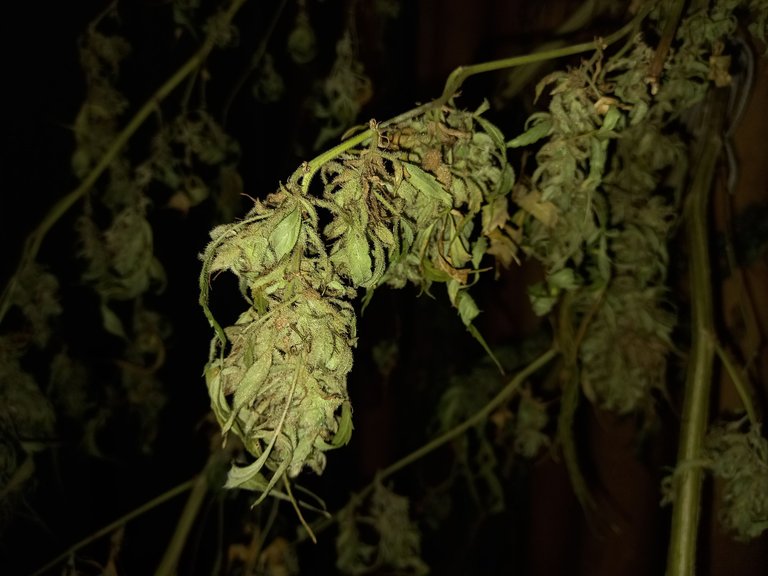 A week in they seem to be curing well, another week or two and we should be good to go.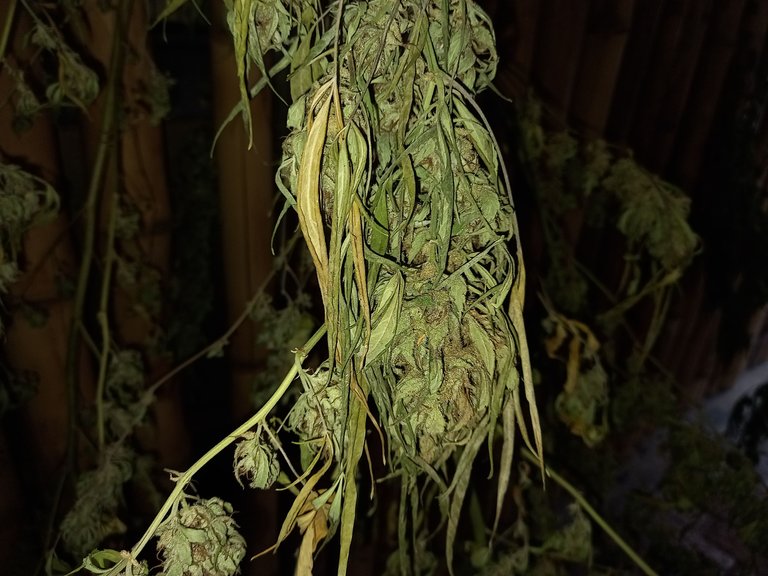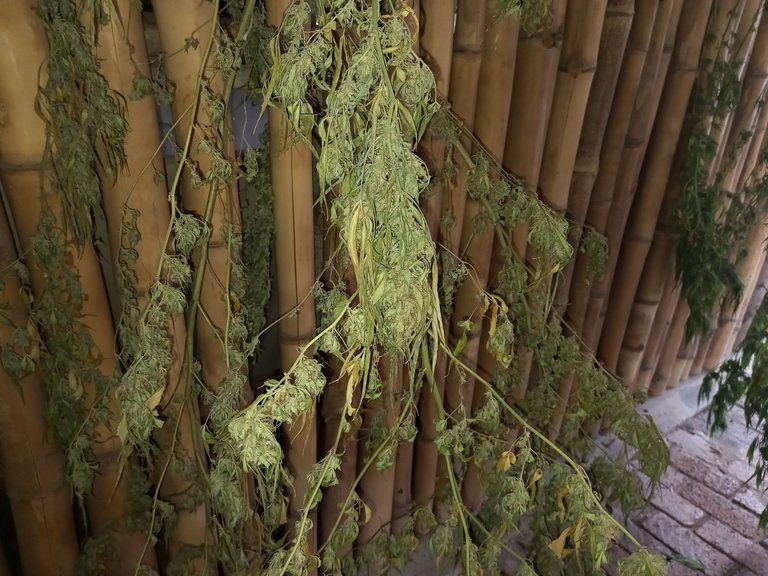 Free the weed.
Nature the incredible.
I trust you have a wonderful week.
Love, light and blessings.
Cheer$;)
---
---