Cannabis Queens Midjourney V4 Ai Portrait Art
Using Midjourney version 4 I created several portraits of "Cannabis Queens". The new update is really fantastic. I still use version 3 for some work but once Midjourney adds the custom dimension option for version 4 I might not go back.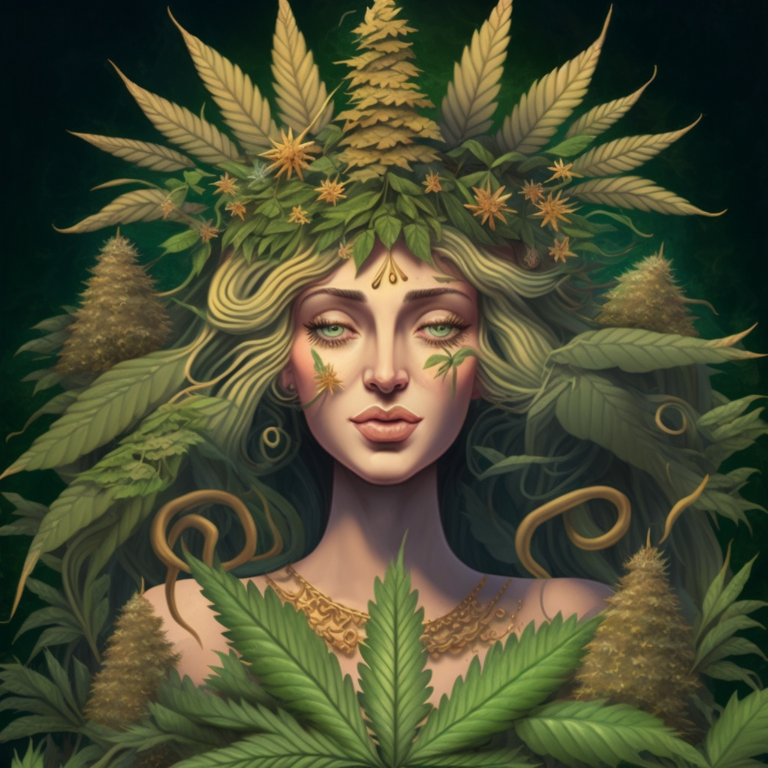 I really like the style of this one and it's neutral color tones. The Christmas tree like flowers look nice and sort of give it a surreal look. Her hair morphing into single water leaf fingers is also a nice touch. Some of these have natural / floral crowns probably due to me using prompts like "nature" and "forest" when working on the background.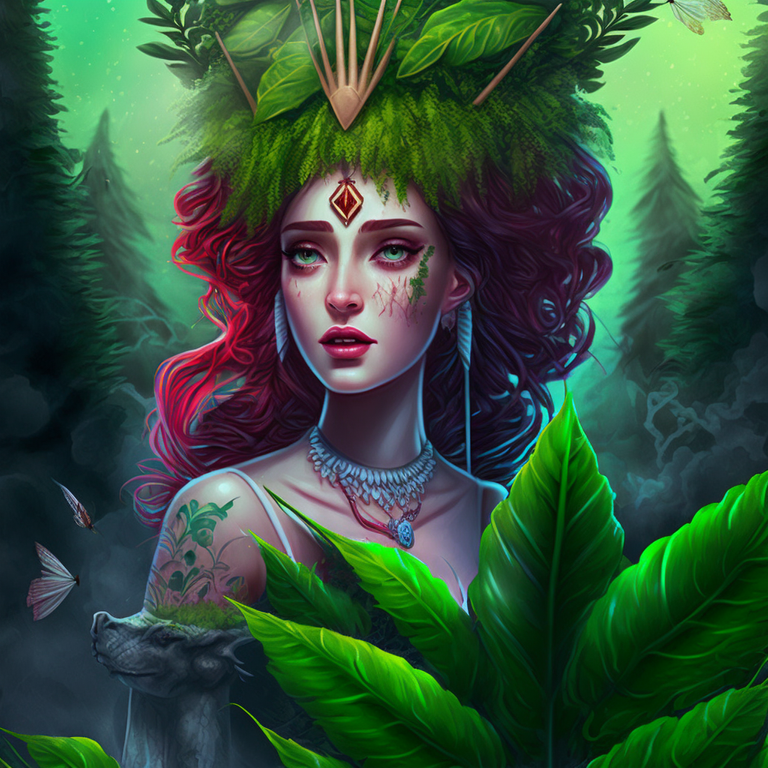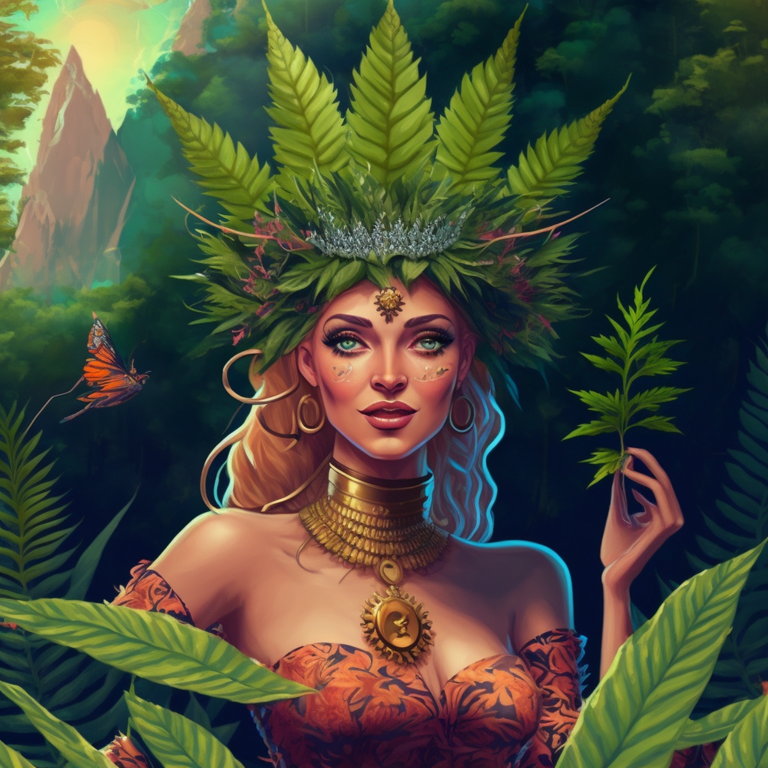 The butterfly sort of looks like a bird.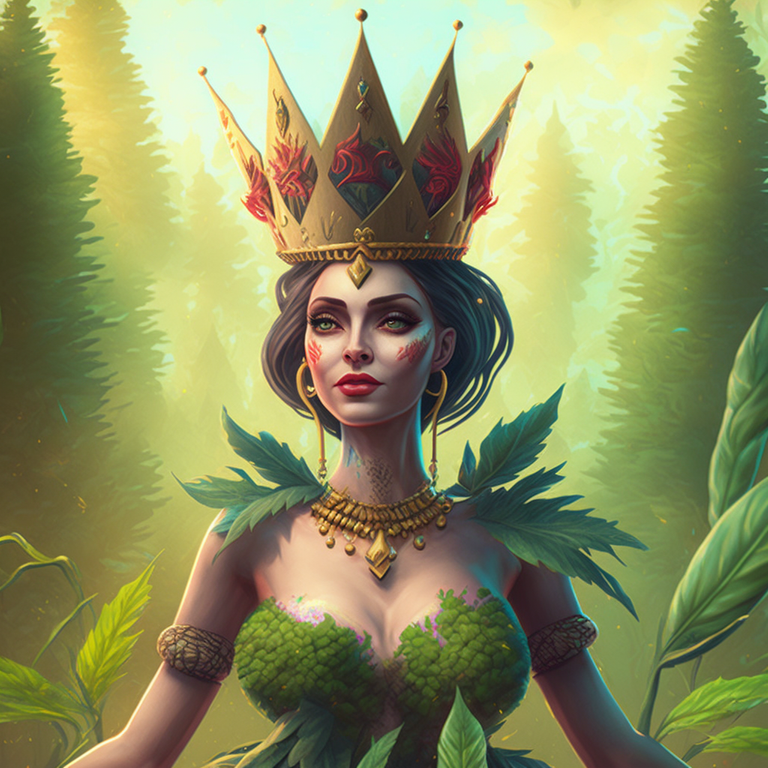 This one came out with more gold jewelry, including the crown.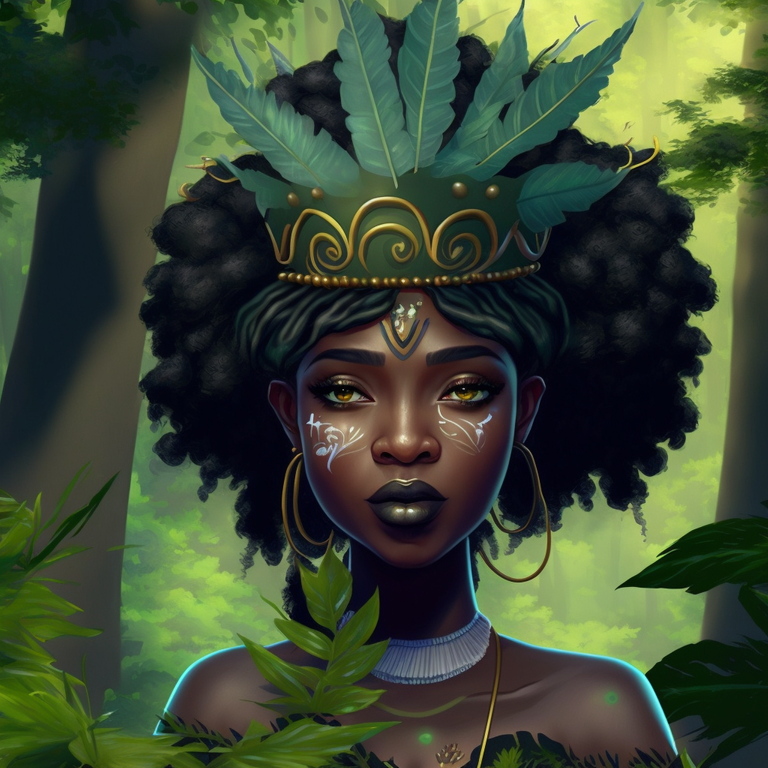 I like the imperfect loop earrings.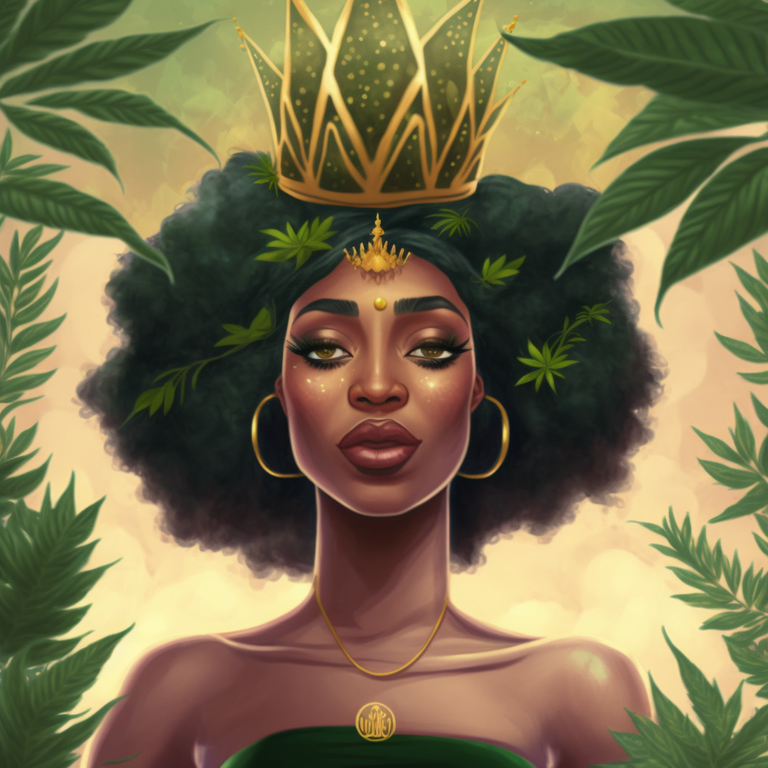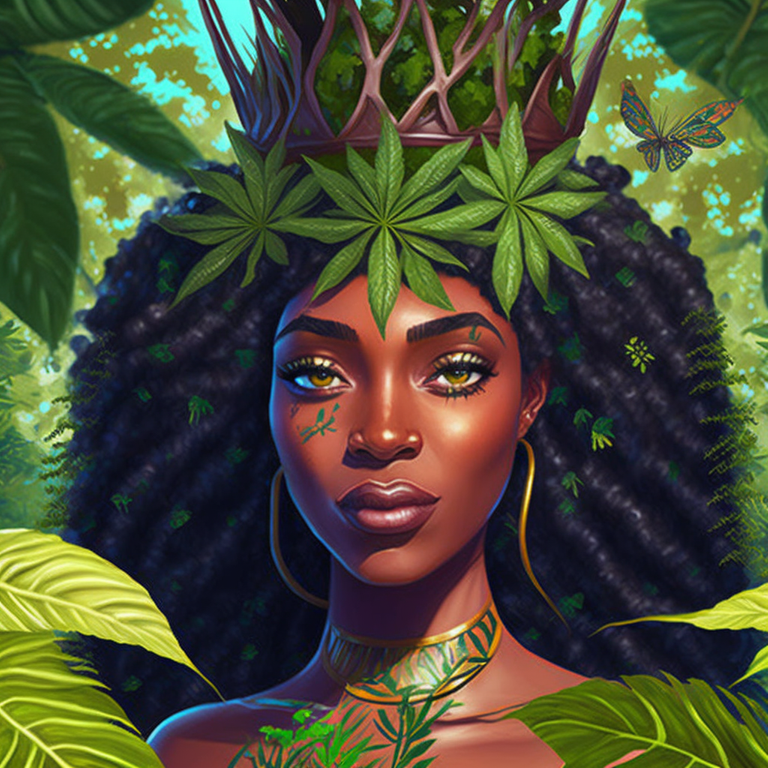 I love her slight smirk.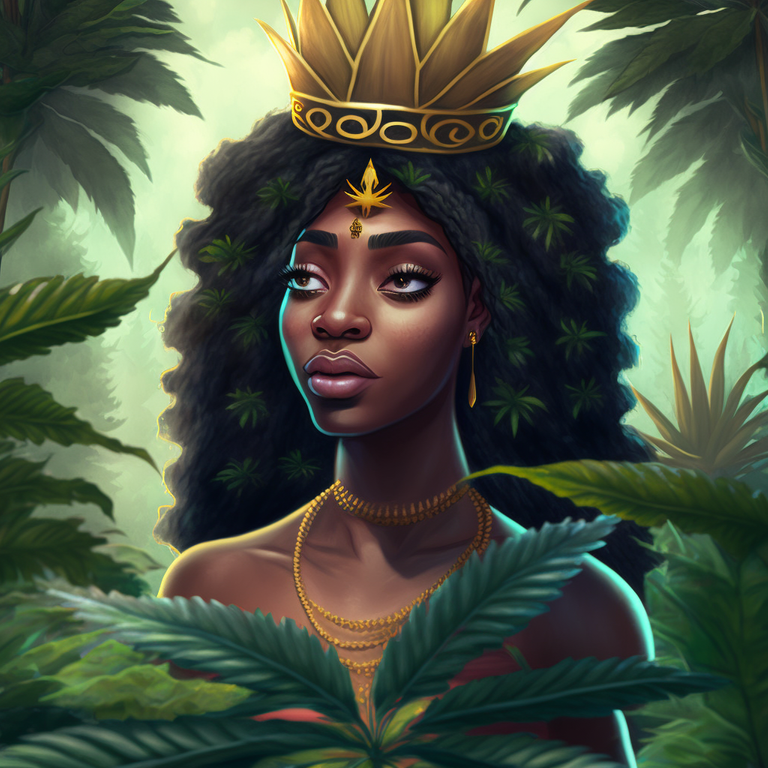 The leaf and branch crowns look great in these. I like how they look natural yet crafted.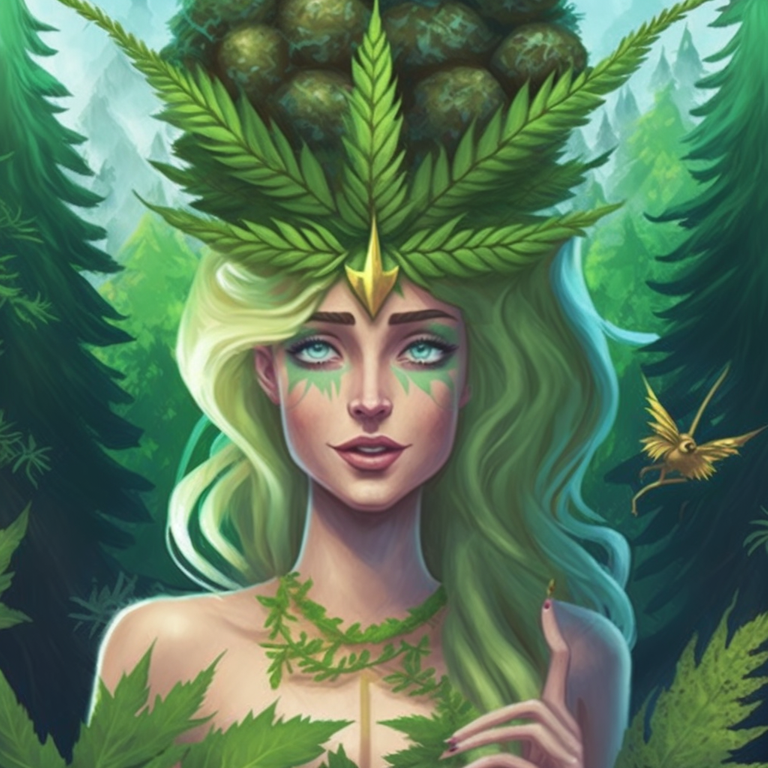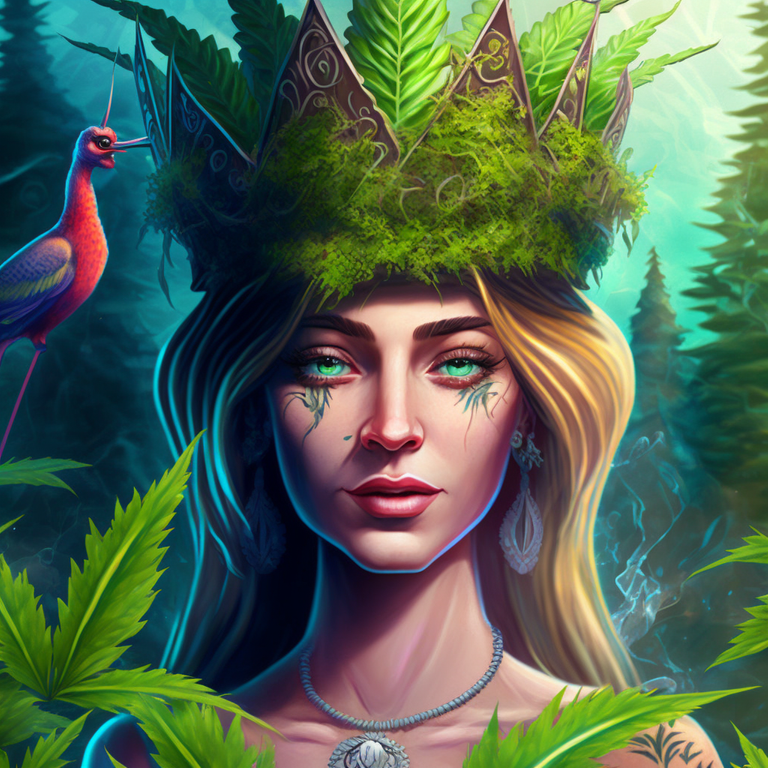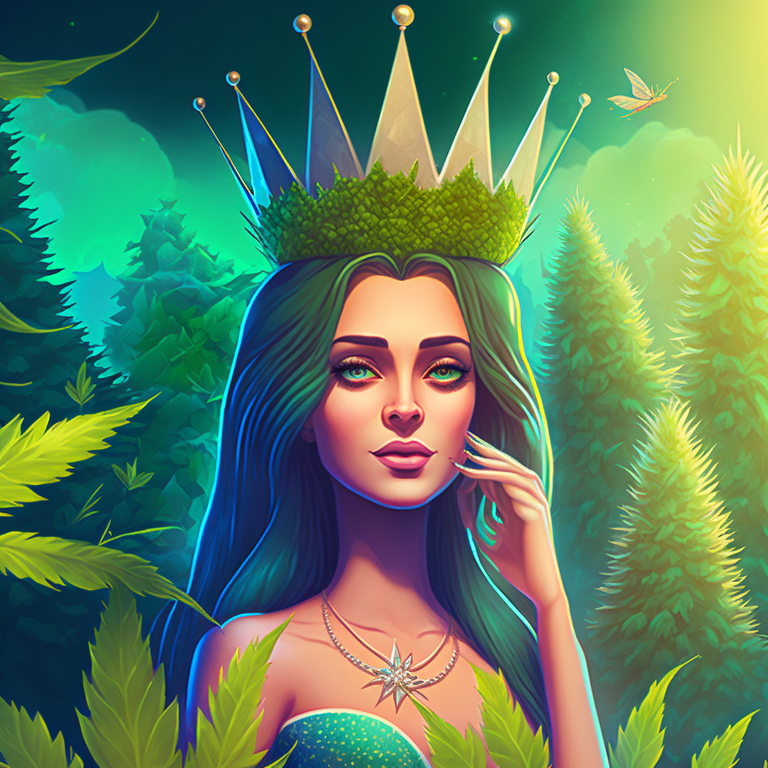 The giant cannabis flower trees would be wonderful in real life. One day. One day.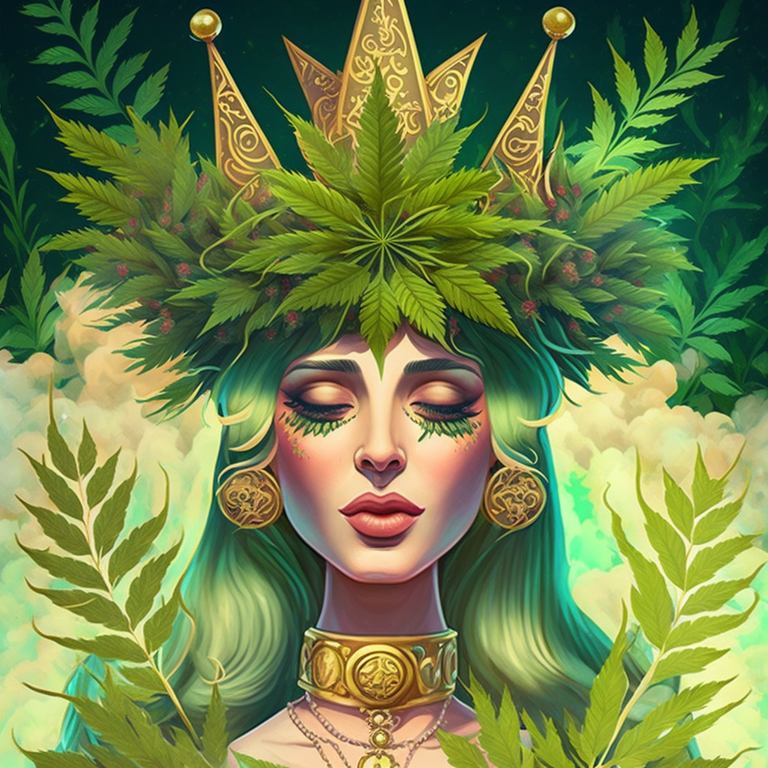 I love the dreamy look of this portrait and her under eye makeup.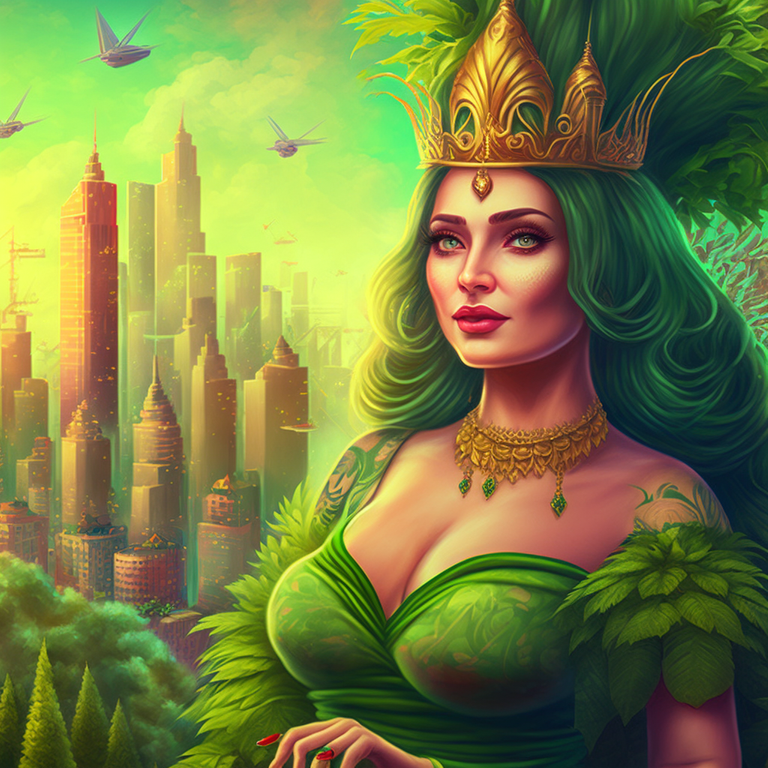 This one came out with some wild hair. I think those are dragonflies in the sky...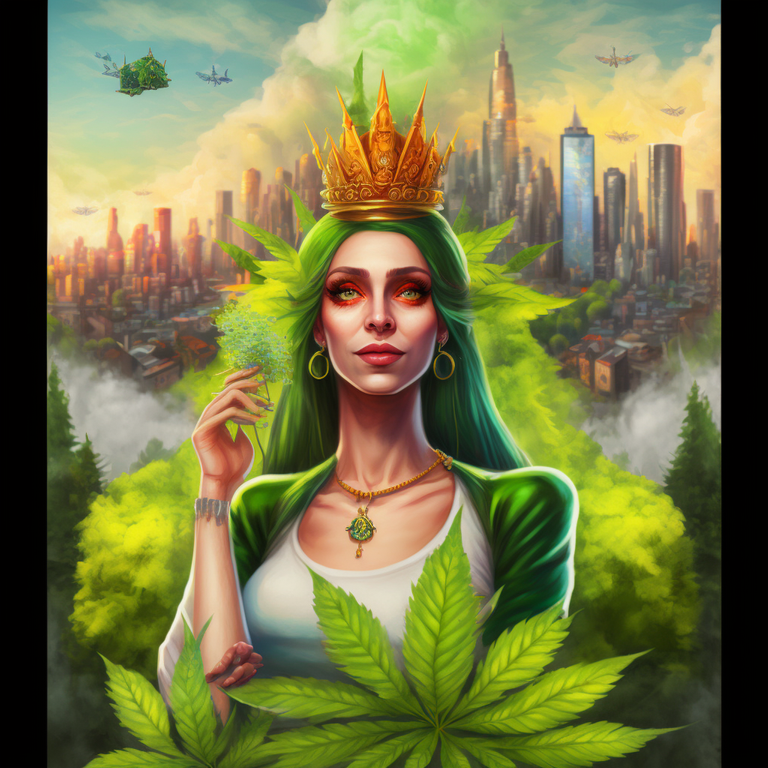 Dragonflies and air born nugs? MJv4 is giving much better hands than the previous versions.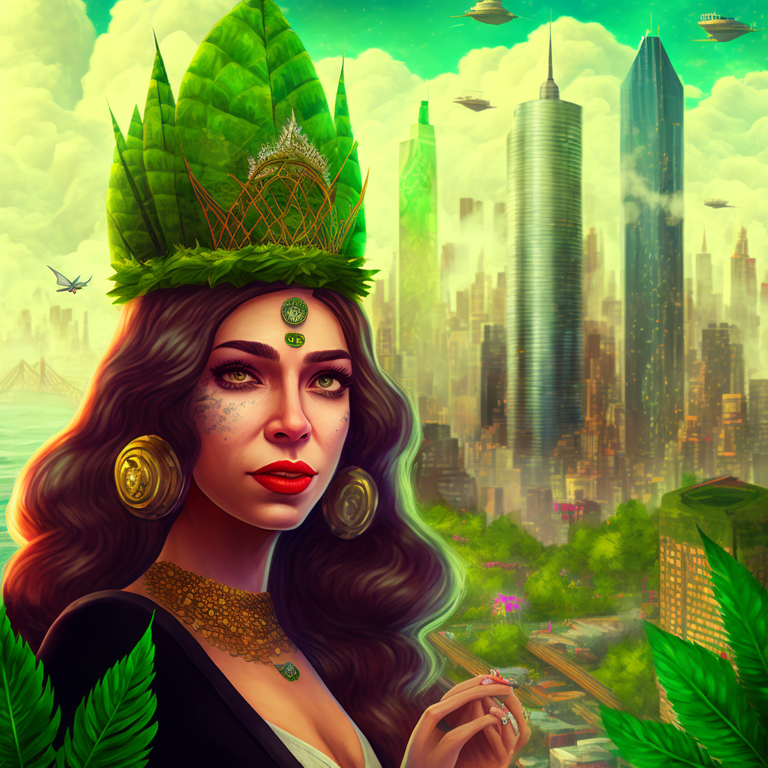 This crown is very statue of liberty. The cityscape is also very New York, so that makes sense.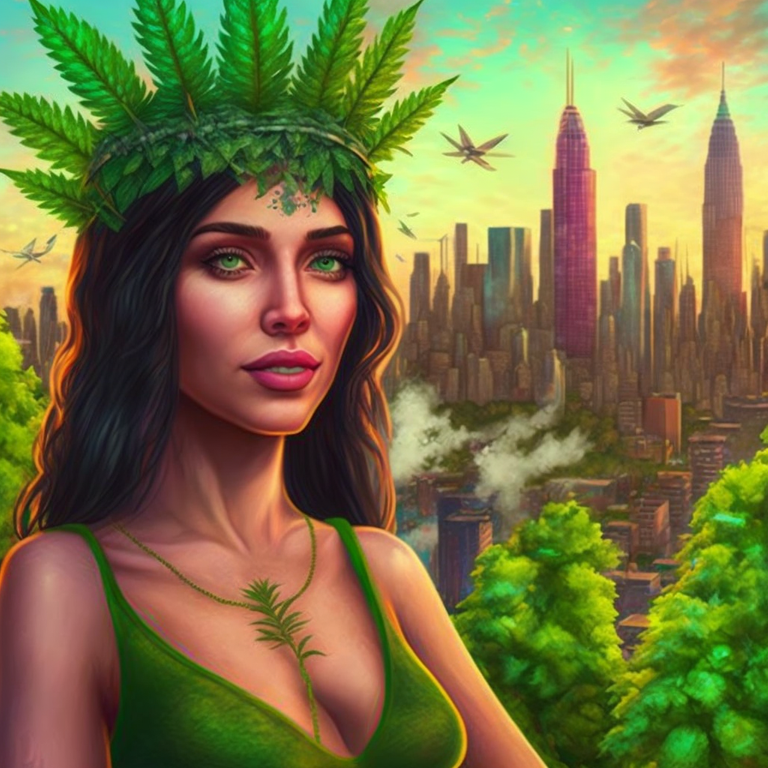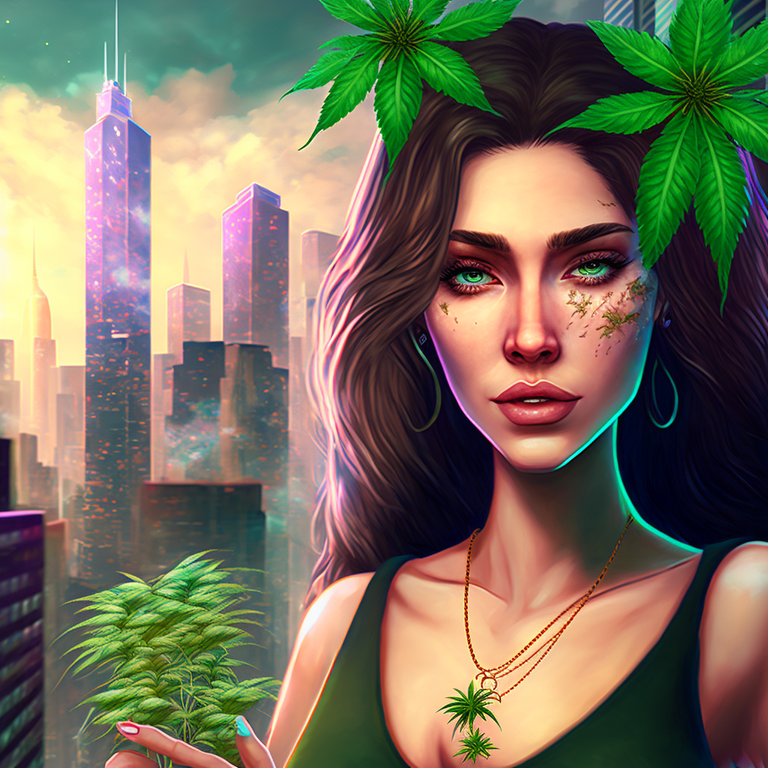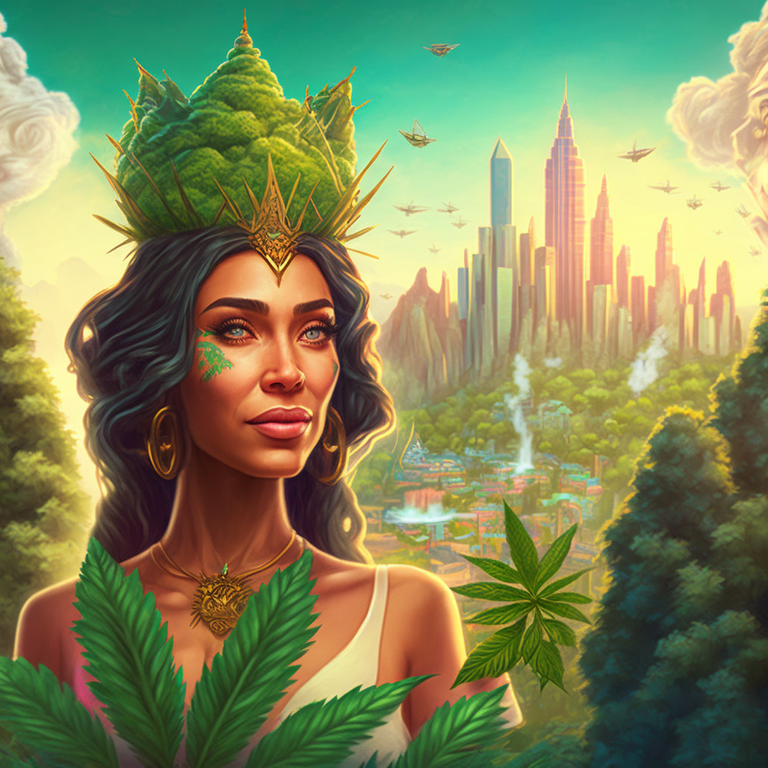 If you enjoy my work please consider following. You can also find me on various NFT platforms, print on demand marketplaces, and the usual social media accounts. http://jensenart.co
---
---