Weed Market Wednesday 3:10:21 WEED, MJ, YOLO Charts and New Weedcash Site
Today is the first of hopefully many Weed Market Wednesday videos for Coin Logic TV! Today we are introducing the new https://weedcash.org front end and an overview of the Weedcash Network on Hive and the WEED token economy on https://tribaldex.com and the EOS wrapped version on Newdex.io!
Then we get into the actual cannabis markets with the MJ and YOLO ETF's and look at the charts where we have a possible break out coming!
Both charts showing falling wedges and momentum indicators that are showing slowing down of downside momentum and looking to possibly turn around! Both looking similar in pattern after the WSB blow off tops and recorrections.
Yolo ETF Chart: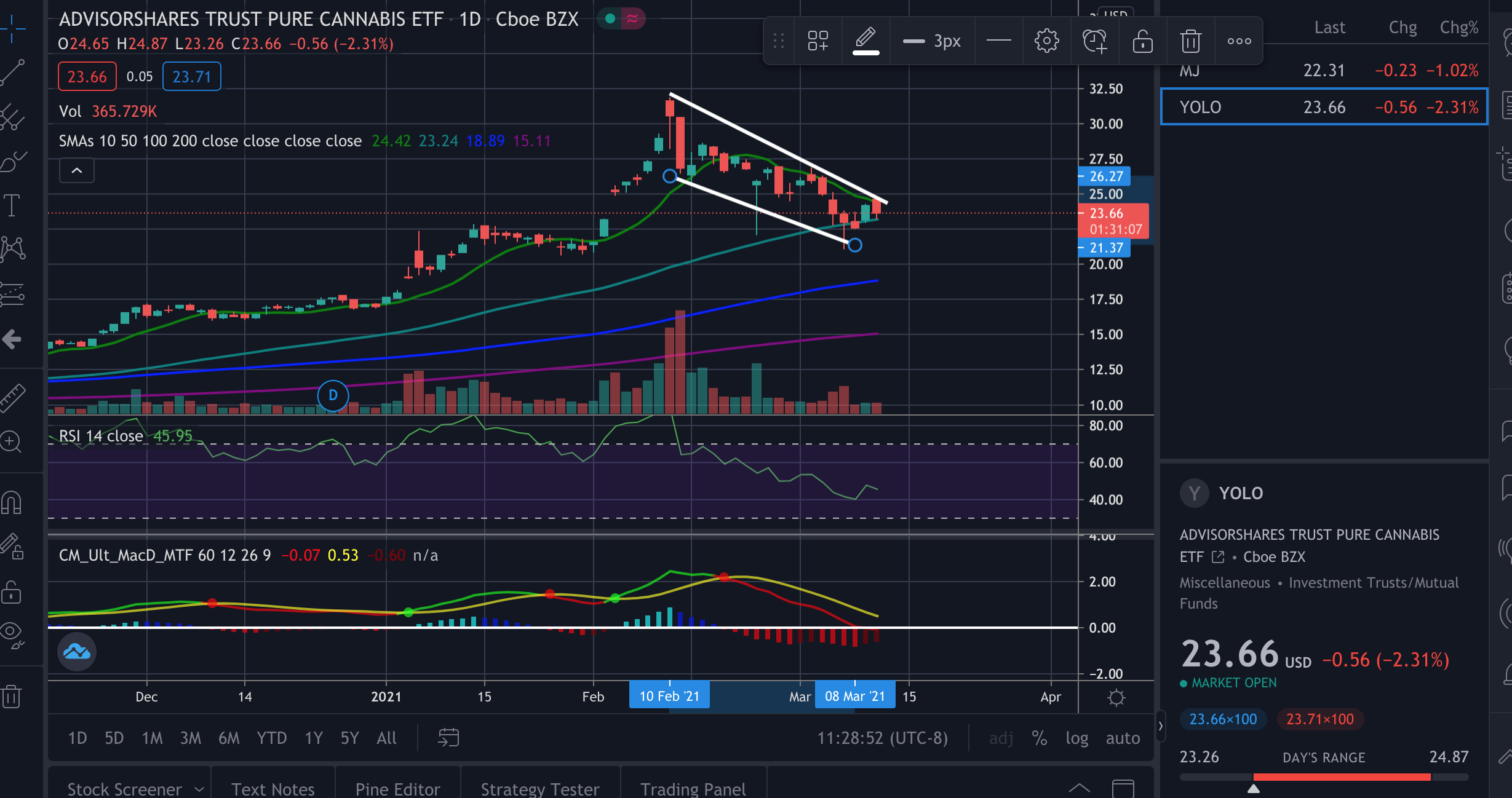 MJ ETF Chart: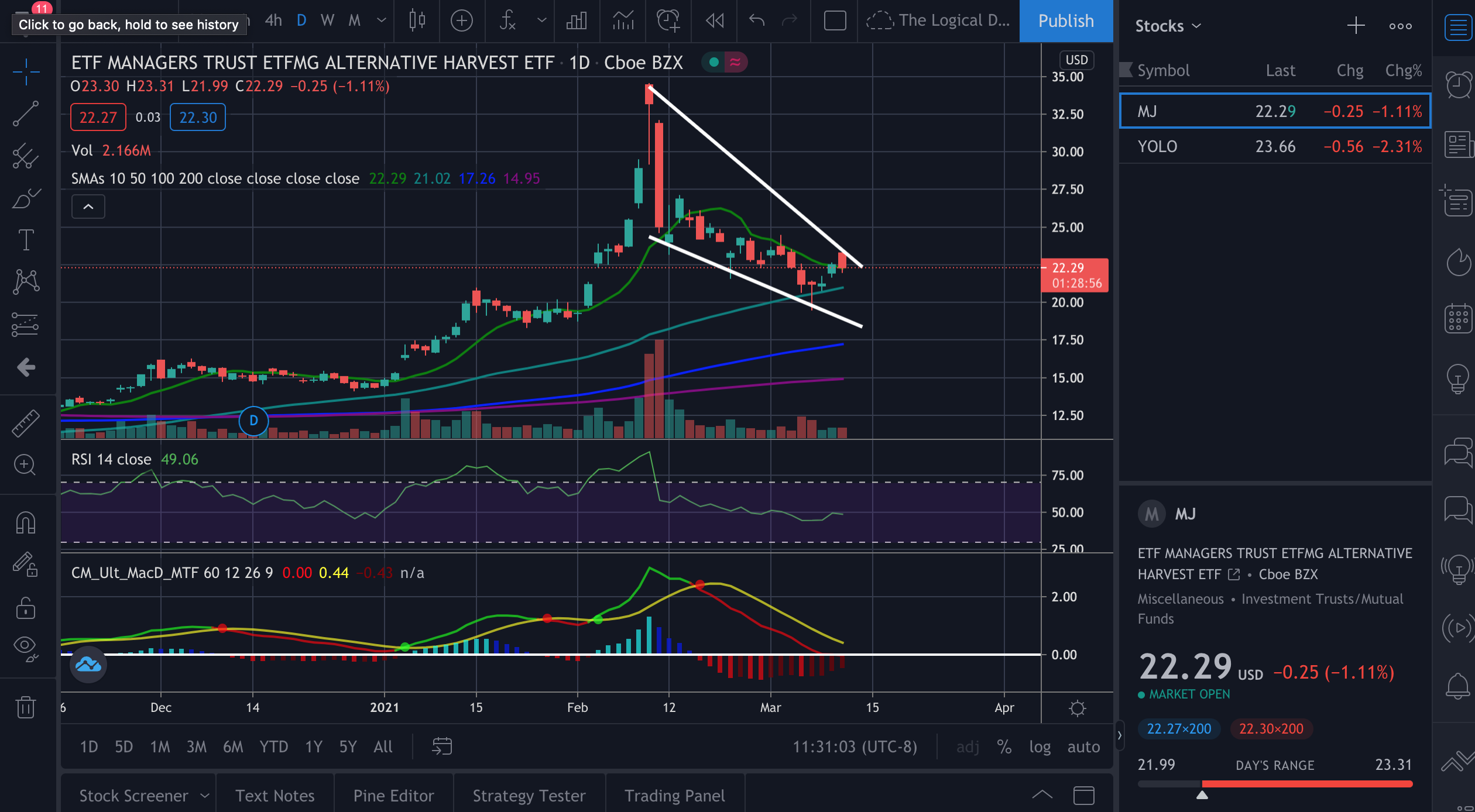 So sit back with a bowl, joint, or dab, and let's smoke these markets!
Make sure to go follow us on Weedcash, HiveHustlers and LeoFinance on the Hive Blockchain!
https://weedcash.network/@coinlogic.online
https://hivehustlers.io/@coinlogic.online
https://leofinance.io/@coinlogic.online
Also go check out thelogicaldude
https://thelogicaldude.com
https://weedcash.network/@thelogicaldude
https://hivehustlers.io/@thelogicaldude
https://leofinance.io/@thelogicaldude
Posted Using LeoFinance Beta
---
---