The Power Of A Prayer! / Not suitable for Religious!
The power of a prayer ...
You who read this, I do not intend to hurt your way of thinking or arouse passions with a controversy about the fact that there is or not a God, or if one religion is better than the other ... If you are one of those who is very offended easily With topics that tend to have content loaded with Words with direct allusion to a specific Deity, this is not for you.
If you decided to stay, let's get to the point where I already stole 25 seconds of your time by giving a warning against crystal feelings.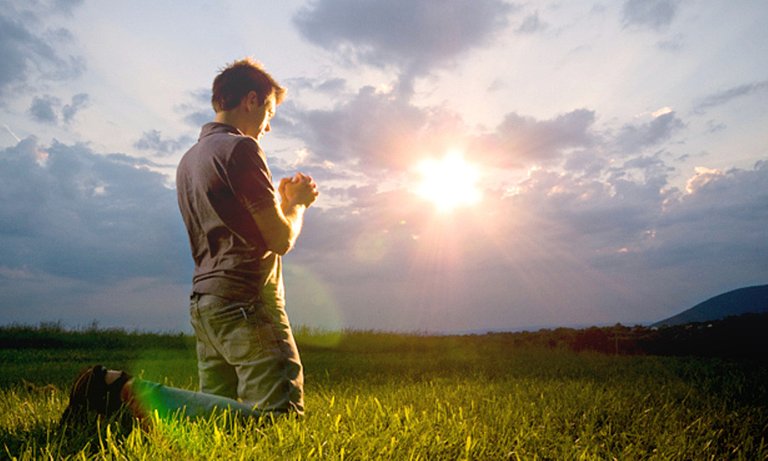 fuente
It all started just over 14 years ago, a young man of approximately 17 years raised in a semi-conservative family, one day he decided to experience what was beyond the limits imposed during his childhood, he discovered what liquor was, he discovered the debauchery of having more than 5 different girls, with the desire to have 7 of them, he thought it was interesting to have a girl to visit, kiss and, in the best of cases, join the body (obviously with protection) every day of the week, and although there came a time when he achieved his mission, he understood that it was a lot of tragin and effort to satisfy such a number of girls in such a short time, that is why he preferred to stay with 3 ... if I already imagine that you would think if you are from the ones that you aim without seeing your own mistakes, you still have time to get out of here ...
Later, together with the people with whom he spent more time in his afternoons and nights, (since he only slept until almost noon in the morning) he learned about drugs, not as many as you might think you were thinking, he developed a preference for the one which has a high load of tetrahydrocannabinol (THC) ....
I bet there are still jargon or Cannabis stoners that don't know the meaning of those 3 acronyms, I'll leave them there ..
Being on that trip from planet to planet that lasted for about 45 minutes at times and when ingested it could easily have an effect of close to 2 hours ...
This young man spent a large part of his time in this activity, neglecting sports, physical activities, studies, interpersonal relationships with his close family environment and well, perhaps he was one of those guilty of stigmatizing this alteration of the senses through the infusion of (THC ) towards the receptors (GPCR), (Cannabis Bates experts know what I'm talking about ..) for using it in a negative way.
To this was added the fact that he came from a semi-conservative family which strongly rejected this type of behavior.
One afternoon this young man went into the depths of the underworld to look for some portions of this herb, and it was of such good quality that the effect lasted longer than expected, and when it was time to return home, he did not realize that his parents suspected that something strange was happening, which decided to confront the boy ...
He cannot bear the pressure and gives in to the long interrogation, and to end the uncomfortable moment he decides to tell that he has been using narcotics for some time.
What for a western culture is considered normal, for this type of people it was something aberrant and out of the norms, and what the young man did not expect was that his mother, due to the great impression, suffers a strike, remains lying on the floor. bed and it is where he begins to fall to his senses and he manages to hear his sister say, "I love you, but you have killed mom" the father only has his hands on his head and he cannot believe what is happening, every minute that passes, simply It seems like hours, and if memory serves me, it was about 10 agonizing minutes ...
At this point you will understand that that boy was I ...
And I would hate to think that you would think that I could be making up this story, I think I would play without problems with my balls but not with a story that involves my mother.
I remember that thousands of thoughts passed through my mind, mostly guilty, I believed that for something as common and simple as a little grass I had lost that beautiful woman who had cared for me in her womb since before I could see a flash of Terrestrial light.
I remembered that as a child I was taught that the power of a prayer with Faith could move mountains, and although the problem in front of me was not exactly a mountain, surely if I had not tried it would have weighed me more than all of Mount Everest.
I knelt next to her, and I remember pleading with that Deity that I believe exists and that most call Him God. I asked her in her infinite mercy to allow me to have her back, which was safe and I would value her advice and her company more, I remember being in a situation of supplication for a few minutes, when suddenly I heard my beautiful mother Take a breath of air like if he had never breathed, he was desperately sucking air into his lungs, after long minutes of being inert ...
The rest is history, but the power of a prayer with Faith gave me back to my mother!

---
Posted via proofofbrain.io
---
---