°°° 🌍 EXCLUSIVE CLEANPLANET NFTs 🌍 °°° part 2
EXCLUSIVE CLEANPLANET NFTs
Click on NFTs title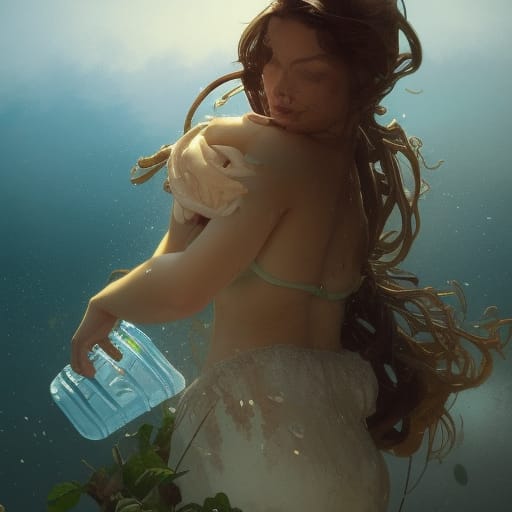 EXCLUSIVE SELL on TELOS CHAIN
-----
This NTF is available on areanft
To continue the progress of CLEAN PLANET, we present you with the NTF series that you can acquire by showing your support to this PROJECT.
This 2nd NFT presented is called: CLEANING UNDER
@cleanplanet exists and rewards clean-up actions since 2018
Rewarding Human action ... yes we strongly believe in the POWER of HUMAN.
Humans don't just pollute... Many of us have taken the measure of the emergency... not necessarily climatic... but of the harmful environmental IMPACT on the eco-systems and the pollution of the Land and Water.
THANK YOU FOR SUPPORTING CLEANPLANET
When you buy an NFT, it becomes your property and at the same time you offer a precious donation to the NGO.
On the TELOS blockchain
While waiting for an answer to be on a white list from NFTSHOWROOM on HIVE, we have found the possibility to broadcast our 1st NFT on the TELOS blockchain
Come visit and invest in CLEANPLANET

[FR]
VENTE EXCLUSIVE sur TELOS CHAIN
-----
Pour continuer la progression de CLEAN PLANET, nous vous présentons la série de NTF que vous pouvez acquérir en montrant votre soutien à ce PROJET.
Ce 2ème NFT présenté s'apelle : CLEANING UNDER
@cleanplanet existe et récompense les actions de nettoyage depuis 2018
La récompense de l'action Humaine ... oui nous cryons fortement dans le POUVOIR de L'HUMAIN.
L'Humain ne fait pas que polluer... Beaucoup d'entre nous ont pris la mesure de l'urgence... non pas forcément climatique... mais de l'IMPACT environnemental néfaste sur les éco-systèmes et la pollution des Terres et des Eaux.
MERCI DE SOUTENIR CLEANPLANET
Quand vous achetez un NFT, il devient votre propriété et dans le meme temps vous offrez un Don précieux à l'ONG.
Sur la blockchain TELOS
Dans l'attente d'une réponse pour figurer sur une white liste de la part de NFTSHOWROOM sur HIVE, nous avons trouvé la possibilité de diffuser nos 1er NTF sur la blockchain TELOS
Venez visiter et investir pour CLEANPLANET

Un merci spécial à @chrisaiki qui m'aide énormément dans cette initiative
Special thanks to @chrisaiki who helps me a lot in the initiative

👇
👆
---
---