Using a down market to your advantage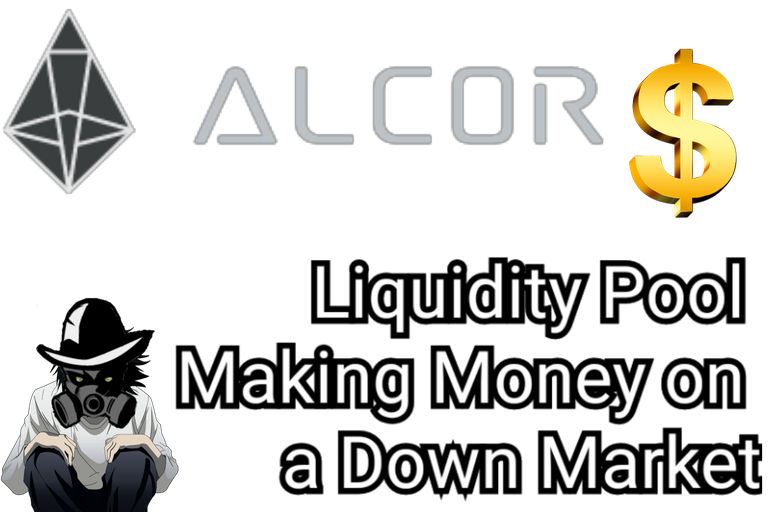 A market crash usually spells doom for short term investors, yes it can be problematic for crypto investors but necessity typically causes innovation. The crypto industry dose nothing but innovate so there are plenty of options to the average new investor feeling the effects of a market decrease.
Disclaimer
The Following write up references an opinion and is for information purposes only. It is not intended to be investment advice. Seek a duly licensed professional for investment advice
Liquidity pools
Depending on the asset in question the exchange on which liquidity is provided & the demand on said asset in the exchange in question liquidity can be a good or potentially bad idea.
Recently I have been messing with WAX liquidity pools on Alcor, I found some interesting liquidity pairings to consider.
Racoon Coins I know how dumb this sounds but Racoon Coins paired with WAX in a liquidity pool on Alcor is a good idea. Racoon Coins are from a WAX Dapp called collect social Racoon Coins a reward usually for collecting a set of NFTs.
Racoon Coins are used for purchasing packs of Puzzle pieces connected to a McDonalds Monopoly style NFT game. The prize to which can be shockingly high close to $10,000 USD in WAX for the F level puzzle.
Collect social just announced Racoon Coin Mining from your NFT colection, Its likely they intend to launch more puzzle packs requiring Racoon Coins soon.
For these reasons I started to look into this liquidity pool pairing, The results are better then I could have hoped for.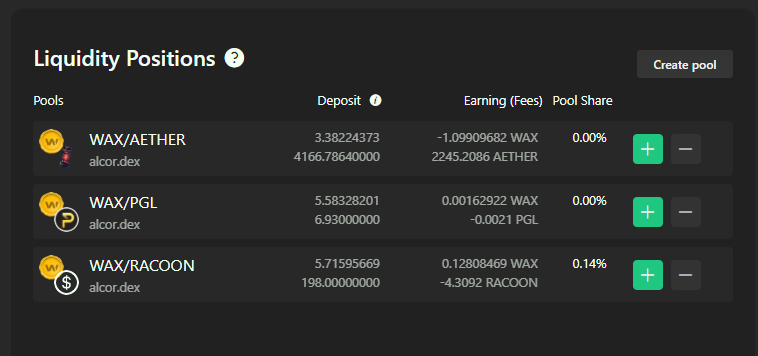 Only exchange with this liquidity pairing used really so around $0.51 USD gives me 0.14% of the liquidity provided. By sharing this info I stand to loose out on the potential profit but I like to help.
I'm also messing with liquidity on other pairings on Alcor but the Racoon Coin one has to to take the cake I had that little set up for less then an hour already up 0.12 WAX.
PGL was surprising as well this is connected to the WAX blockchain game Prospectors Players can generate Gold fairly simply by playing Gold is traded for PGL which then many trade for WAX on Alcor.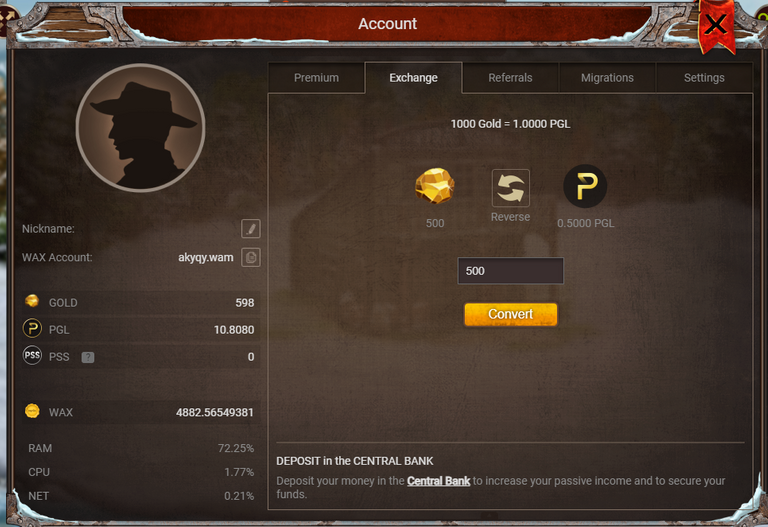 You see I consider not popularity from trade volume but utility & when it comes to WAX liquidity pools the ones I focus on are the ALTs that have a utility.
Its all well and good for the liquidity earner with a larger budget to utilize that advantage to pursue a different market like BSC, but for those looking to spend the least and earn a decent return from liquidity pools smaller blockchains focusing on utility could be a reasonable option.

Mining & Staking WAX alts
Now that we have gone over liquidity pools for WAX alts lets look at how to earn some of them for cheap as possible or even free.
Free
Nothing beats free so the two Dapps on WAX that would be free once you Stake WAXP for some network CPU are Prospectors & Alien Worlds.
https://prospectors.io?waxref=akyqy.wam
Alien Worlds is the more time consuming of the two
https://alienworlds.io/
As alien worlds as been popular for so long its staking requirements per planet that affects rewards generated via (mining) can be fairly high without doing so it makes earning almost impossible but is viable either way but you may have to work at it alot more when staking less.
NFT Staking
Collect social just added mining that functions similar to staking a et of NFTs this just happened a day ago.
https://collectsocial.medium.com/
below is my referral
https://collect.social/referral?r=akyqy.wam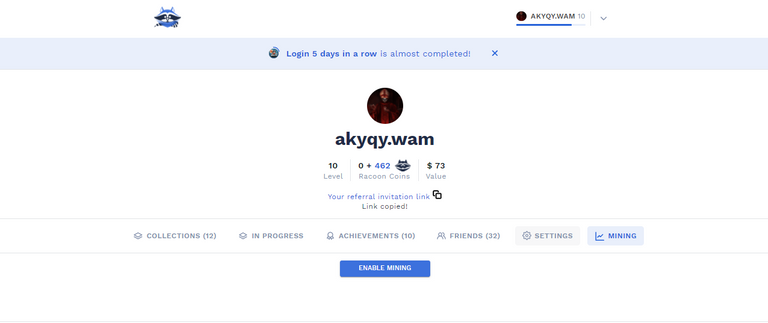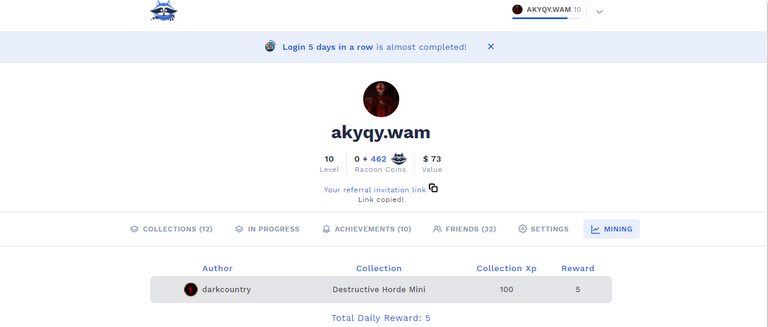 Rplanet Is now allowing users to stake Robotech NFTs, I had a hunch this would happen so anyone that has received my airdrops from the last 3 months check your inventory the Robotech collections is both staking for a high amount now and selling for a much higher Price to.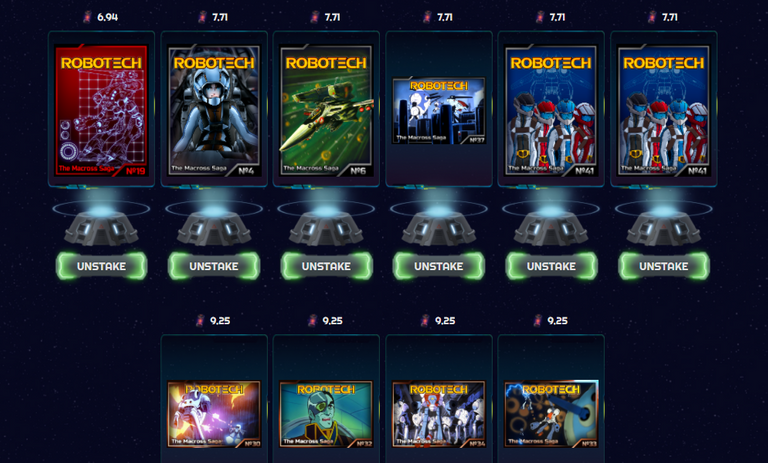 https://rplanet.io/stake/robotech
Rplanet allows users to stake their NFTs to generate AETHER every hour, Alcor usually is where users buy and sell AETHER. AETHER has a burn use case from the Replant game NFT creation feature.
All of this makes Rplanets AETHER a good crypto to peruse for both liquidity pools and just selling it is fairly profitable.
Alt coin staking
A few WAX alts have staking options, you can stake PGL from Prospectors at the in Game Bank.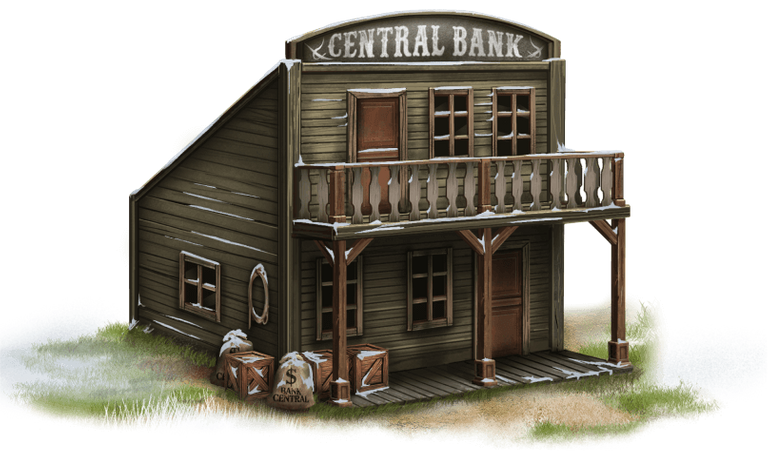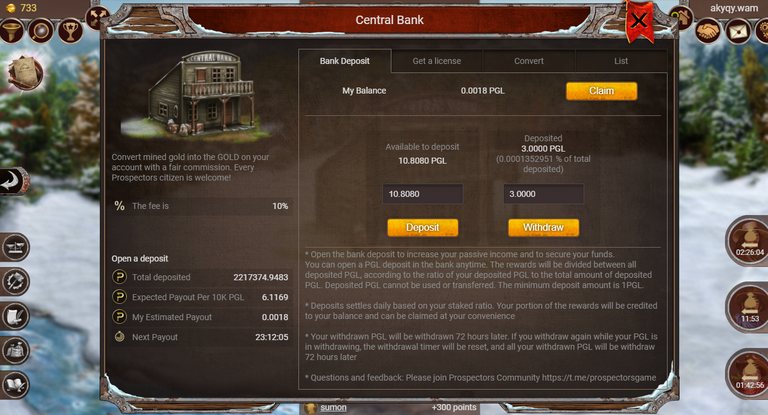 While on the topic of prospectors this WAX blockchain game is surprisingly diverse in its functions, You can transport other players goods or do tasks for Gold. Gold can be traded for PGL, PGL can be staked like shown above traded for WAX on Alcor or you can play roulette in game.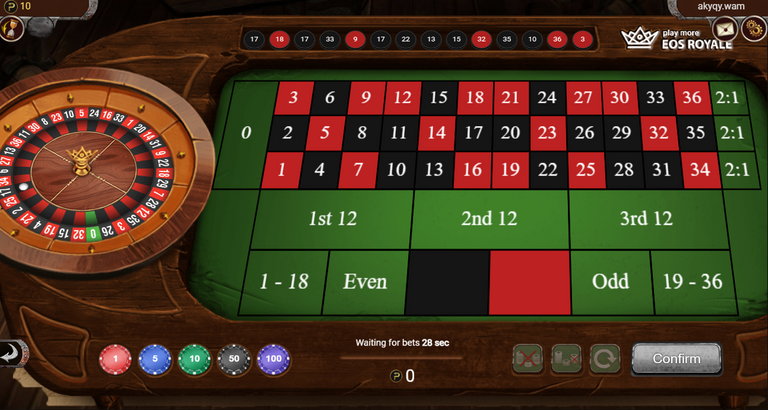 Those whom know gambling statistics knows this is a great Game especially when provably fair or real.
As I touched on several times before Alien Worlds has planetary governance which is a Vote system for staking TLM to each planet. The planet in question setts rewards for mining and this is why I'm not even going to get further into this topic.
Why WAX
Countless reasons but lets just call it an educated guess, NFTs and the blockchain Game market is something that became so popular when one the first time on ETH it eventually caused its own downfall.
The ETH based NFTs and games became impossible due to GAS fees, this is why I prefer EOSIO derived blockchains such as Hive or WAX.
WAX on top of being more efficient is also easy to utilize when compared to Hive or Steemit even EOS. On top of that they are also a Green blockchain the WAX blockchain to me is almost to good to be true.
Granted system resources are a problem on occasion but I believe they could easily rectify the situation by allowing for system resources to be donated to a cloud system similar to mining on Boid. If average users could contribute computational power to earn rewards it will rectify any sort of issues that would be encountered by rapid expansion.
Even if WAX just continues to operate as they currently do the amount of Carbon currently produced in a year with 5,000,000 users is less then 4 adults produce on average annually.
DPOS is the better system for NFTs and Blockchain Games plain and simple until Binary is replaced on Personal devices making A ternary computer the norm.
https://en.wikipedia.org/wiki/Ternary_computer
Yes we currently use ternary computers in Mechanical operations on a smaller scale but if utilized to code every device we double our efficiency. The hang up being transitioning to it would be almost impossible currently as a whole new system infrastructure would also need to be created to accommodate ternary systems on something like the internet.
So until we crack ternary computer systems or Quantum Computer systems which literally could change causality, the DPOS based blockchains are just a better choice.
Unboxing
Another R2 NFT colection launched and I'm just gong to go out on a limb and say this colection will eventually bomb. R2 was big at first but now they have real competition on WAX and the market appears to be through with their usual tactics. The New NFT collections name is Luna Park it didn't sell that well and i believe the packs a still available.
https://luna-park.io/
Knowing its a bad call I bought a 5 pack of NFTs to do an unboxing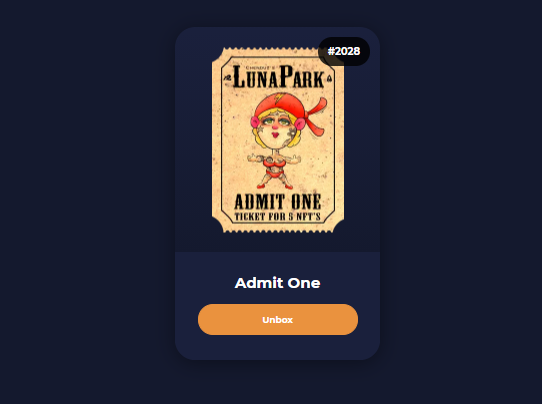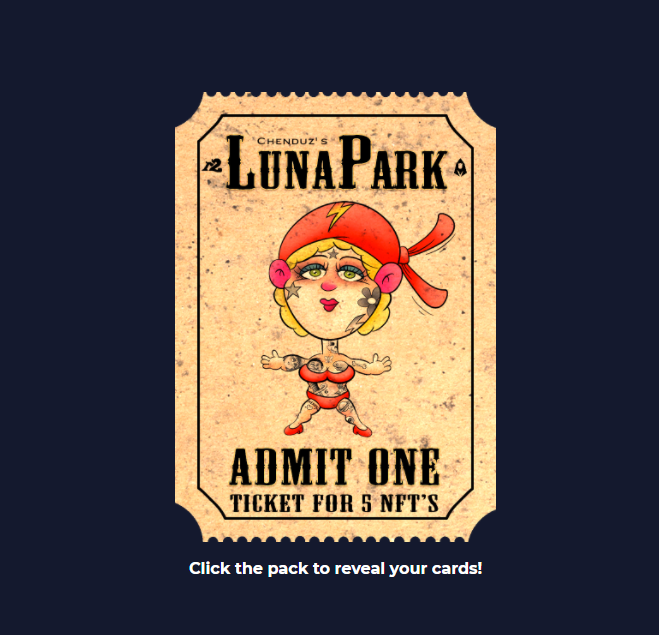 Results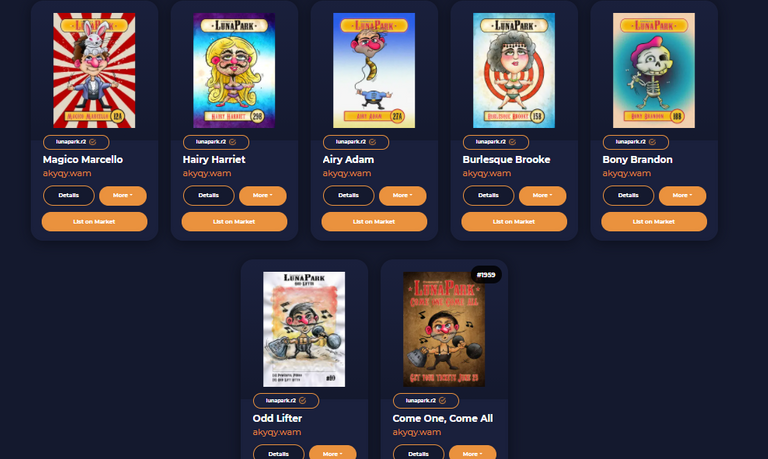 I may be wrong but this doesn't seem like it should be popular typical golden ticket with future blend use case crap that many myself included dont see the long term value in. So yes temporary spikes occur but they are short lived the collections to large in initial supply has few use cases. I dont know for certain but I'm not bothering with this NFT colection beyond this.
Down market for crypto up sell NFTs
WAX is odd in the value should be largely unaffected by the market, WAX is primarily used for Games and NFTs both of these markets are typically subjective. Before the spike in users the market had about half of all funds being used by investors causing rapid spikes and dips in price. The market dipped from $0.15 USD for WAX to $0.10 USD a piece this is good I'm guessing the majority of what would be considered investors cashed out.
Meaning that in a few months time the WAX market has shifted from being over 1/2 speculative investors to being around a 1/3rd of the overall WAX market. While yes this is speculation the price has been less volatile and even started to rally sooner then other blockchains of similar value.
When a market is instead subjective it can be good and bad however the positive aspect is as long as popular collections and games are on WAX there is a safety net of sorts in the form of users committed for reasons other then profit.
NFT launches actively can fight a market dip I have seen it happen in real time, WAX is smaller in trading volume compared with more popular blockchains the Price can be effected by something as trivial as a popular colection. Since NFTs have fans attached to their franchise the Price of WAX is irrelevant to fans as its just a means to an end.
Though yes collectables are far from a stable investment NFTs can be made to disappear via a burn use case making it unlike most collectables. Since its a mixture of utility and popularity NFT market can be surprisingly stable when you get rid of GAS fees.
Splinterlands
This is a great NFT colection which can have many if not all of the same effects I listed above when on a down market. The Splinterlands NFTs can be upsold currently on many exchanges but WAX and in game market are really the only card markets.
That being said the Hive engine exchange is great for sniping low priced packs and plots. While not as in depth the BSC (Binance Smart Contract) exchanges like pancake swap offer DEC liquidity pools.
When you purchase tokenized packs/plots for cheap on Hive engine the WAX market is great for immediate upselling. Many people make a killing doing this including myself.
I didn't really mention the Splinterlands colection because it is tough for new users to get the full effect of what I'm describing as it is a little complex utilizing multiple blockchains.
What I'm smoking
I like to give readers a sense of where exactly this info is coming from by explaining the marijuana I'm smoking what strain ect. The reason being is I want readers to consider the source I'm high while writing this. I can and do use these tricks to profit that doesn't mean follow my instructions to the letter just make your own decision, these tactics are how I profit but to each there own.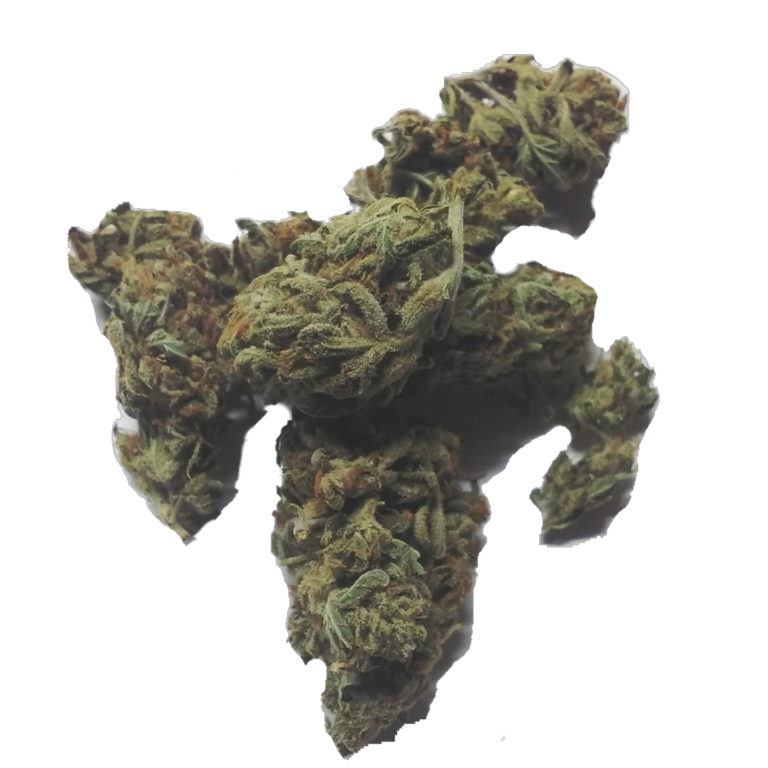 Today I'm smoking what my friend called a northern lights hybrid what is it mixed with neither of us could say for sure not great but not bad either.
A little update on the status of my little pot plant....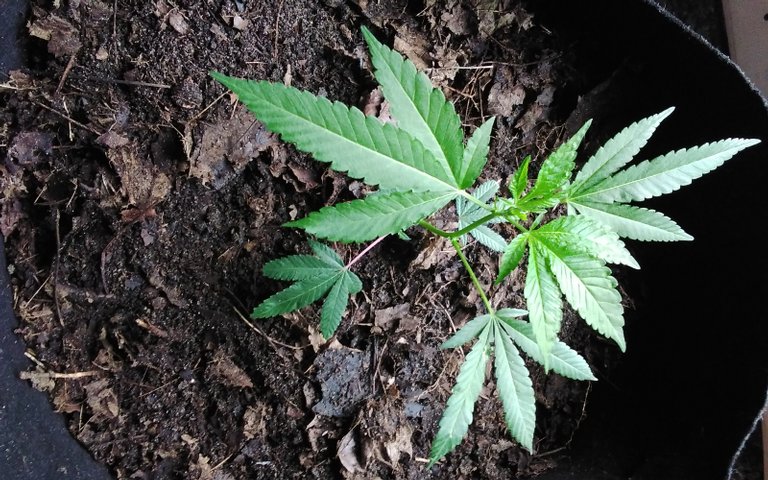 As I stated before I'm using my mulch pile/ worm bed for soil this time with a little kelp meal. My worm bed has fish remains buried in it mostly invasive species like carp so its like a worm casting surge cocktails I'm anxious to see what it can do.
Free NFT 1 time airdrop URL
I try to include a single claim airdrop URL for WAX wallet users containing free NFTs, It may only be claimed by the first lucky person to click the link. After claimed once the URL will no longer be active. The lucky reader should receive 5 NFTs if you received less then 5 check your whitelist settings.
https://wax.atomichub.io/trading/link/151135?key=5JvhAZqwiNrSUTByPKvPaahsrSMq1dw34PLnA5oCfNgL7qy8UHG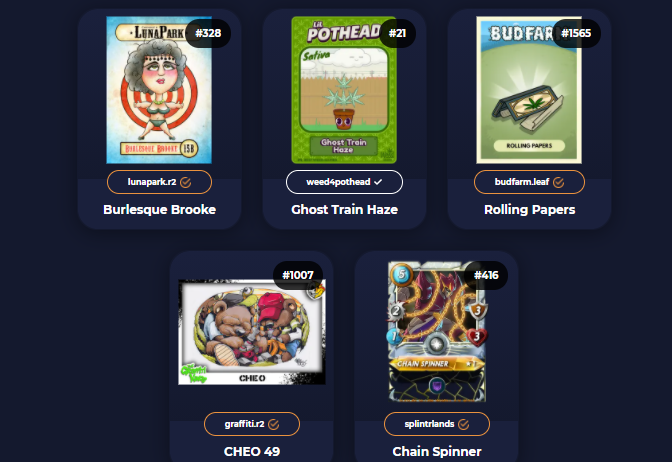 Once claimed please let the other readers know in the comments it helps.
Perhaps your interested in purchasing any of my NFTs from my ever expanding collection you may do so here.
My stock constantly rotates so it changes daily
https://wax.atomichub.io/explorer/account/akyqy.wam
Prospectors topping the NFT sale value for 3 days now also a free to play game check it out at the link below.
https://prospectors.io?waxref=akyqy.wam
more free WAX games, rewarding free NFTs/Crypto
https://alienworlds.io/
https://rplanet.io/
Earned that EOS in less then an hour and getting the NFTs while a longer process will be generating more EOS the whole time.
If you want to try womplay yourself please consider using my referral all revenue from this will roll back into airdrops for you readers to enjoy.
https://womplay.io/?ref=EDHNQLM
To date I have given out over 130 NFT airdrops thanks to everyone that participated, still many more to come.
---
---