RE: Introducing, Cannabis Critters!
You are viewing a single comment's thread:
Yeah just bought a few Cannabis Critters are the first vIRL NFT backed with Buds atleast the first I have encountered. Im in Michigan so ill likely explore how to go about redeaming the NFTs for Bud after 420 to stoned for that today.
I cant agree more about being thrilled they chose to mint Cannabis Critters on Weedcash, they are even on WAX.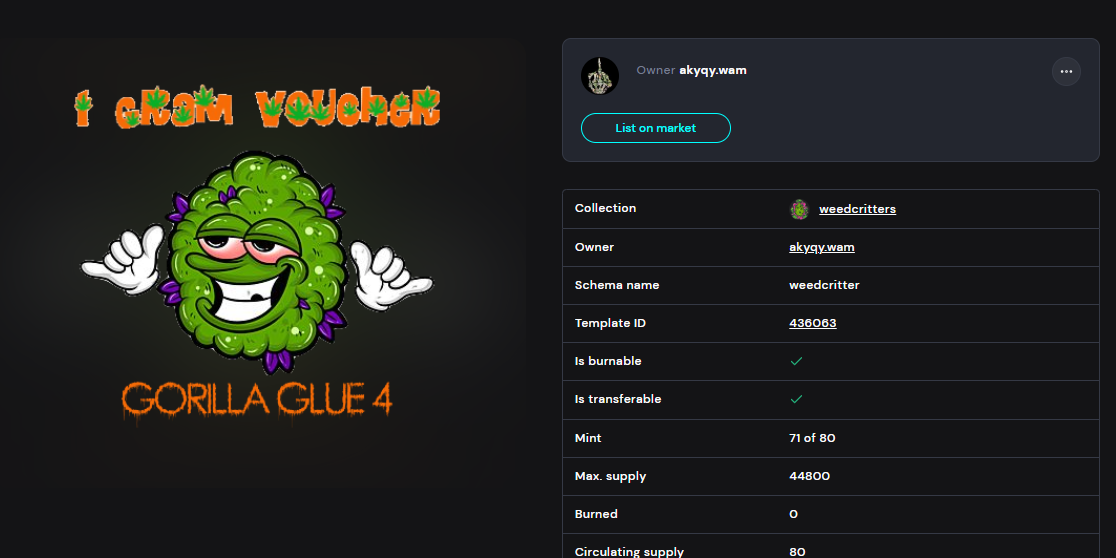 Posted using WeedCash Network
---
---