NFT news everyone! & share your battle challenge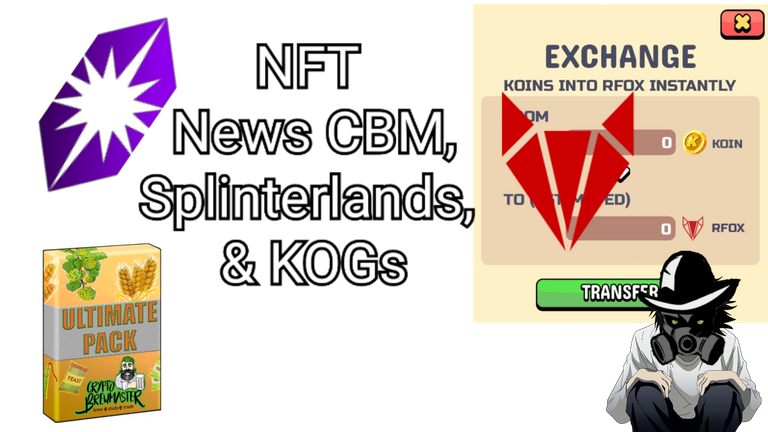 Given the rise of popularity in blockchain games with play to earn being the primary focus. Todays write up will be news on 3 play to earn NFT collections / crypto services. Splinterlands just sent me an update via gold foil press, I'm getting back into the swing of things in Crypto Brew masters ill let you know how that is going, & last but certainly not least major news about KOGS.
My guidance councilor in high school couldn't have been more wrong it does pay to smoke pot and play video games probably more then they currently make as a guidance counselor honestly.
Splinterlands
The newer users for this game may be missing out on some subtle advantages. One advantage of which I speak is the Gold foil press the Email update service, you can find it at the bottom of your page in game when you first log in to Splinterlands.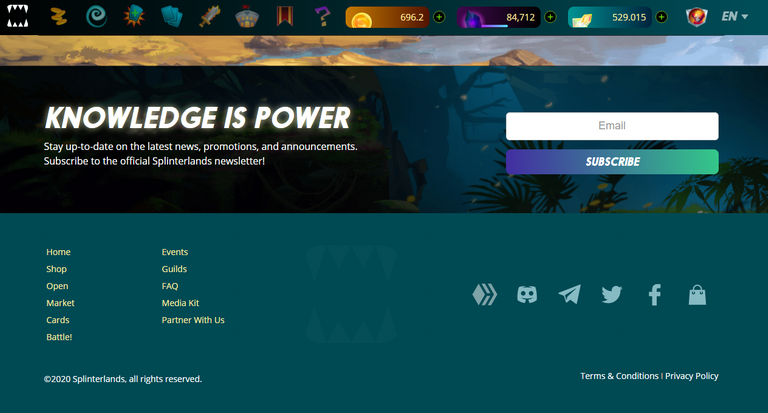 Knowledge is very powerful I have made thousands just staying up to date via mailing lists. For example if your not yet in a guild you may want to find one. As the next stage of Splinterlands road map is Guild Brawls version 2.0.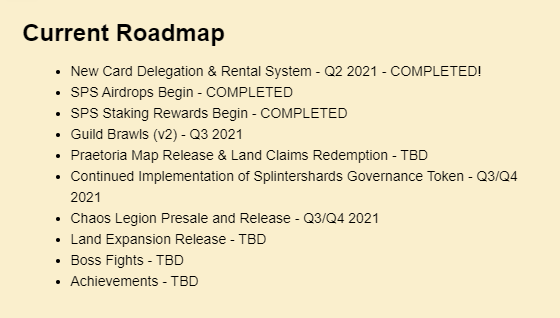 According to my email quote
"Led by Brawlmaster Cryptomancer, our Brawl dev team has been hard at work building and testing the incredible next layers of the Guild Brawl system: Brawls 2.0. You all better be prepared to step up your Guild game, because soon you'll be stacking a new Guild currency (Merits) and a brand new type of pack (Gladius Cases).
Gladiators will only be usable in Guild Brawls, and Gladius Cases will only be purchasable with Merits, the new Guild currency."
The details about all of this can be found here
https://peakd.com/splinterlands/@cryptomancer/splinterlands-gladiators-introducing-a-whole-new-set-of-32-brawl-specific-cards
This is part of the news I have to share the other part is more of a vague promise with no Date set.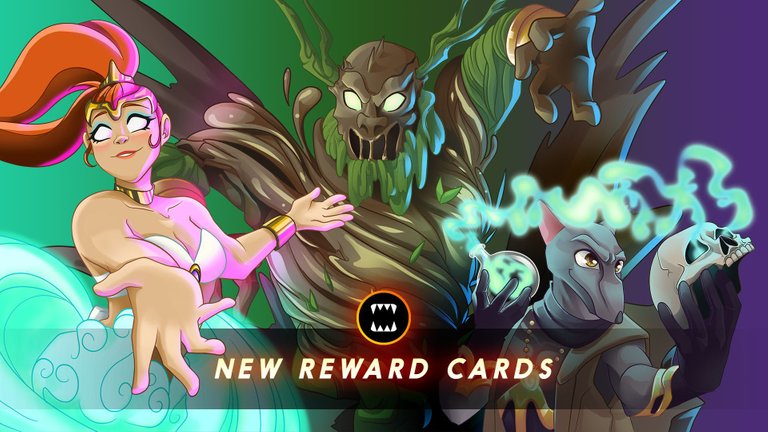 New reward cards for playing your season and daily challenges in game. Word of advice to you newbs out there be sure to always use quest potions.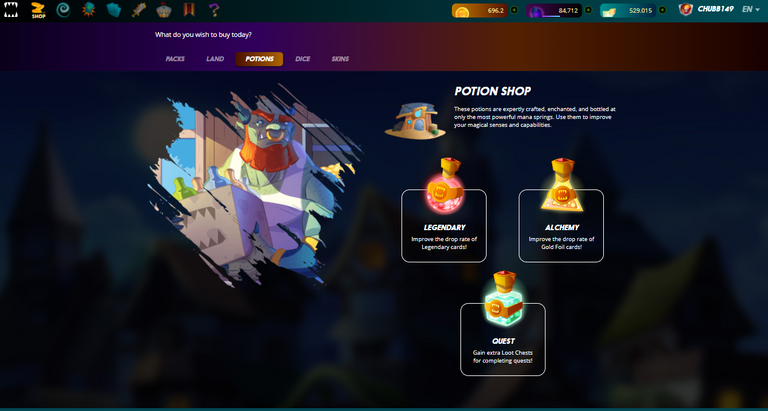 This is applied to the rewards earned via a daily challenge, at Novice rank instead of 1 reward chest you get 5. Going up to say gold rank 2 generates 11 reward chests a day. By increasing the reward chests you increase your odds of getting something worth a lot money. Say you luck out you could get any one of these out of a reward chest.

Sounds like a impossible task right? Wrong my entire NFT portfolio started by getting a Almo Cambio.


I know I undersold it but I used this money and 7 months later I have nearly $10,000 USD in either NFTs or profit.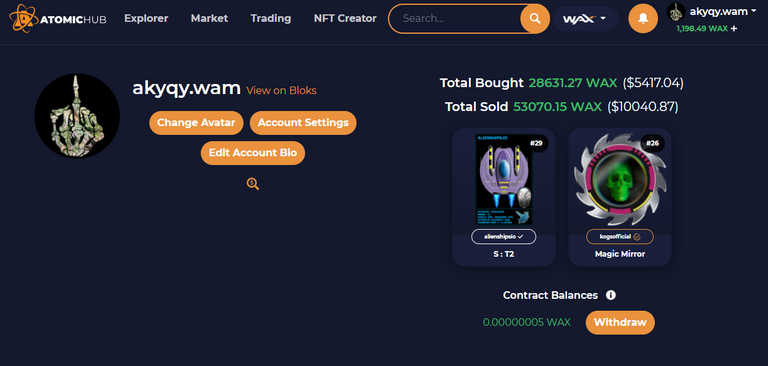 Yeah I have all this thanks to a game and reward chests, a little business savvy helped but that counts for shit without collateral.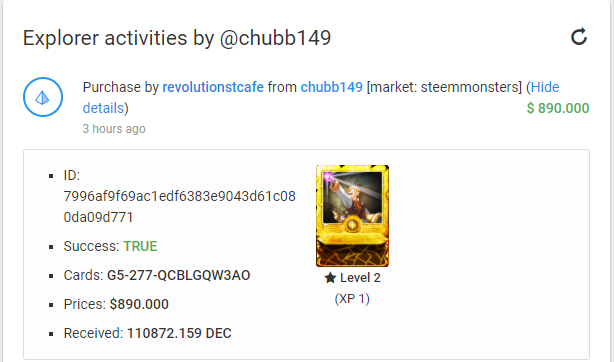 Just sold this today!!!!
So in summation new reward cards are coming soon as is the guild brawls version 2.0 Now is the time to get in a guild if you can find one.
Splinterlands earnings tips
Now since its a game many focus on strategy in guides while yes that is important lets be real this game can make you a great deal of money.
So for the average new player looking to profit as much as possible for as little as possible you will have to make a few compromises.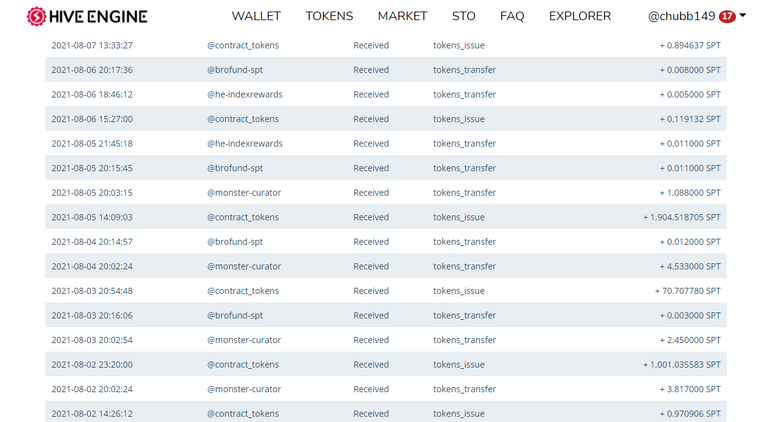 Since the beginning of this month I have made 4,000 SPT by publishing posts about Splinterlands.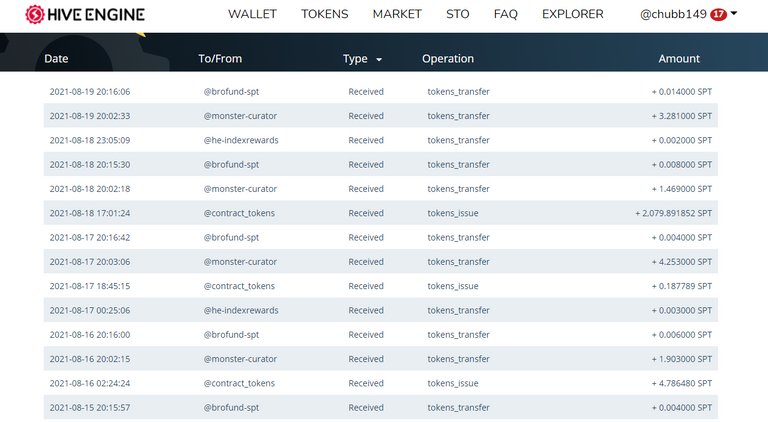 By compromise I mean focus on some of the other earnings possible through HIVE. Such as SPT I started posting about SPS airdrop being linked to SPT.
SPT tokens affect your Airdropped SPS, so by taking the hour or so posting a share your battle challenge for instance you can make more money then say buying the NFTs to flip or playing even in some cases.
https://www.splintertalk.io/splinterlands/@splinterlands/share-your-battle-weekly-challenge-dragons
This is the most recent share your battle challenge (Dragon) shown above you can click the link above for specific instructions but the general idea is write a post following that weeks criteria Hashtag the post Splinterlands or SPT.
Share your post on any social media usually I just repost to say publish OX or Torrum both are monetized. Then link both posts in the share your battle challenge comments. To join either of those here are links.
https://www.publish0x.com/?a=4QbYRK0dzq
https://www.torum.com/signup?referral_code=chubb149
Now ill get to my share your battle challenge in a moment first another investment technique.

BRO tokens here on Hive pay out SPS daily as part of their
Crypto drip system.
Last tip I have mentioned before but pancake swap has SPS syrup pools that require BNB and CAKE not SPS to produce SPS since these markets are unconnected you can take advantage of down prices to profit in SPS more efficiently.
Share your battle
Not going to lie this will be little bit like bragging visually with the cards I am playing, but what can I say I'm proud of my colection.
We got a Dragon Challenge this week & this will make a good explain brag so why not.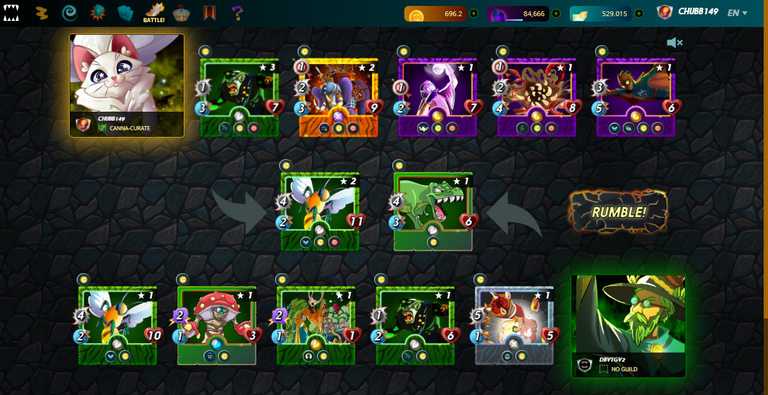 So I'm using the Byzantine Kitty summoner on top for reference this card alone can be sold for over $290 USD.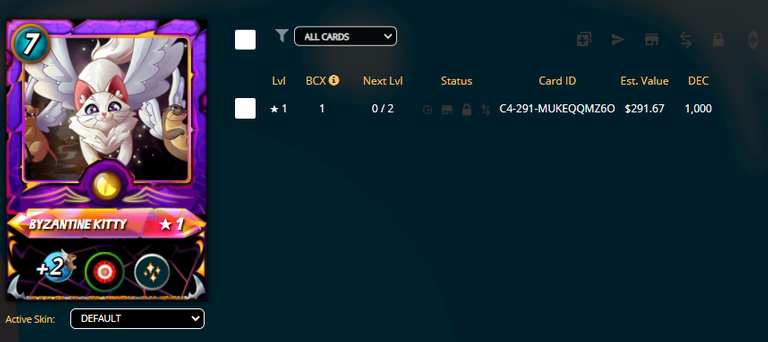 Back to the match this is taking place in silver rank 3 with a mana cap of 50 only odds rule set 1 & divine shield rule set 2.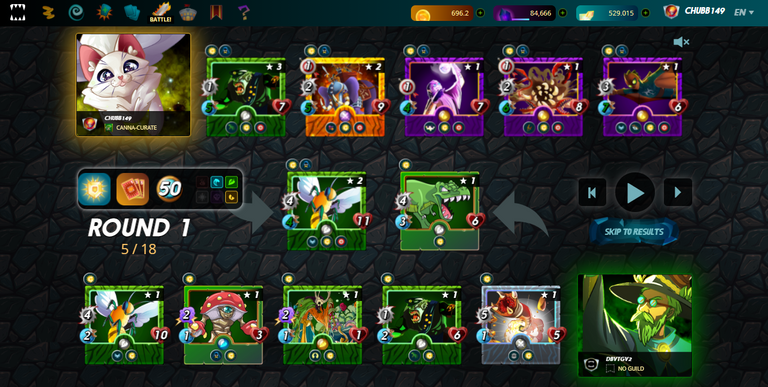 Lett me explain why I'm going to win here my summoner and cards have special abilities. The most useful allow all those units shown to attack 2 times faster and never miss & every round one damaged creature heals this is just Byzantine Kitty my summoner. Added to its insane list of abilities the last 4 cards I played are not cheap.


War Chaang possesses both ranged and melee attack's, & it has the return fire ability.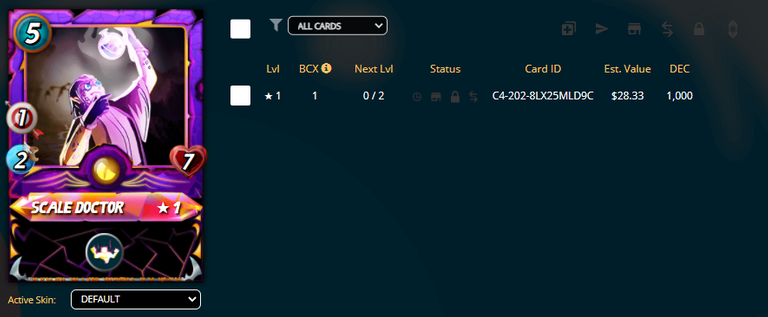 Scale Doctor Gives all units +1 health and has ranged attacks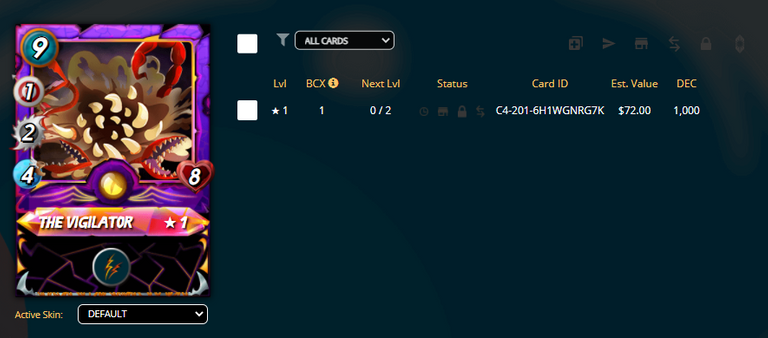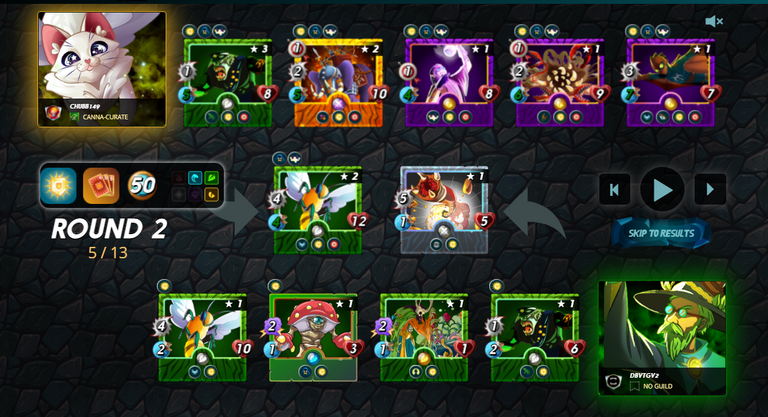 The Vigilator Has both ranged and melee attacks with the double strike ability attacks twice per round.


Dragon jumper has a melee attack meaning it would normally have to be in the first spot to attack, however it attacks the opponents weakest monster with its opportunity ability from any location.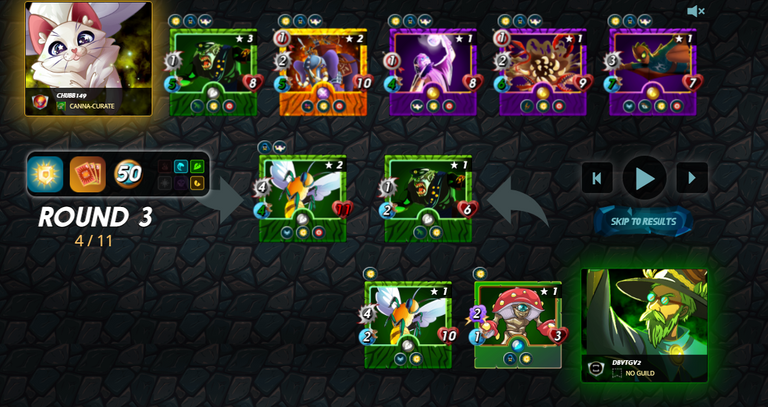 See how I haven't lost anyone yet but the opponent has lost half this is due to utilizing the cards abilities to their fullest. My units also all attack without waiting due to being plaid improperly the opponents will wait tell they can attack.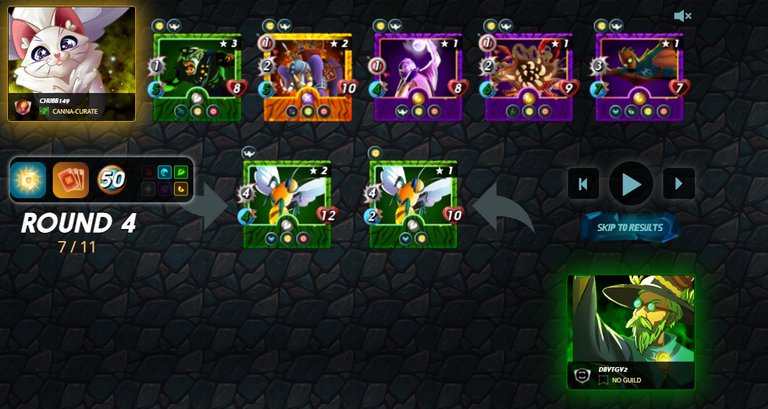 While this match was a little one sided since all the new players joined I can barely compete so I bring my (A) game.
If you learned anything from this let it be 2 things number one that hand I played can be sold for well over $500 USD.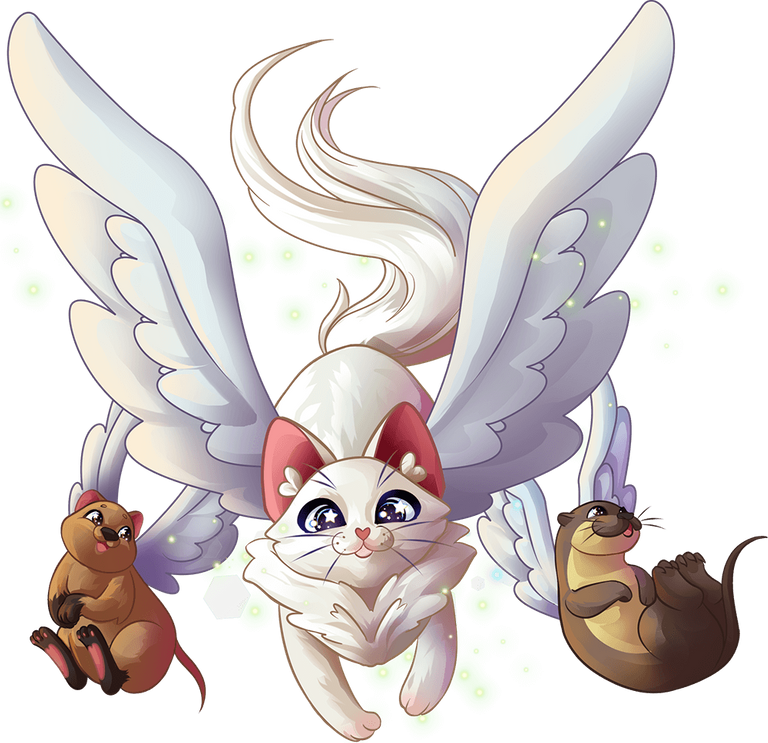 The 2nd thing is if you spot a Byzantine Kitty I would say run but we both know its going to catch you Truly terrifying.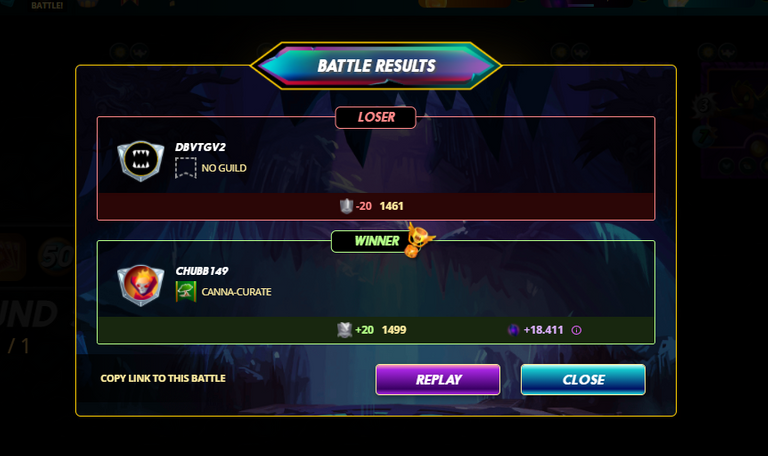 This concludes my Share your battle challenge
https://splinterlands.com?p=battle&id=sl_be2b7946b4427fb2dd0c13fe3053ffb1&ref=chubb149
Now to participate in said challenge I will post this battle on Torum & include both my Hive post link and my Torum post link in the comments of this post link below.
https://peakd.com/splinterlands/@splinterlands/share-your-battle-weekly-challenge-dragons
So show off a win or loss blog about it get paid easy as that.
KOGS
Good news keeps coming as KOGs that long shot NFT colection I have been saying to purchase as well as airdropping. Its game which I have been alpha testing now Has our BSC wallets connected. On top of this they now have Rfox featured in game, we can soon exchange our in game credits for real crypto Rfox.
They have activated tournaments and this game should be public by my guess this November at the latest. From what I can tell the Crypto will be handled on BSC blockchain and the NFTs WAX and BSC.
Stands to reason the newest series 3 KOGs will be used in game sellable in game and of course winnable in game. I know for certain the Crypto Rfox will be earned Via playing.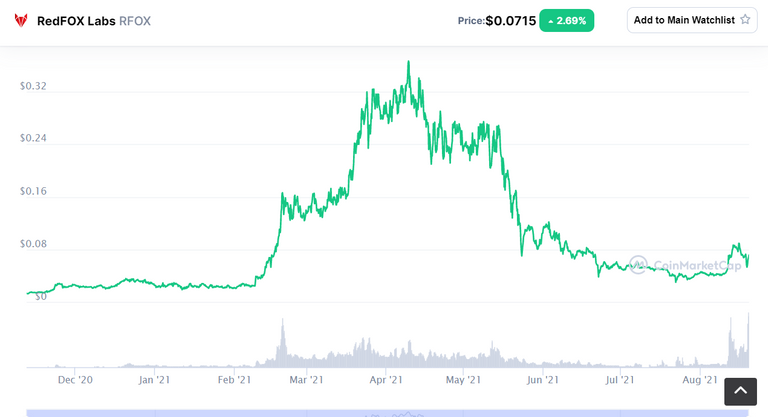 Rfox like DEC in Splinterlands will be used to buy and sell in this case KOGs NFTs & packs. This is just a guess but the NFTs will likely be both in game and out of game markets.
This is why I'm assuming the series 3 packs of KOGs at least will be used. Now weather the NFTs are connected this way remains to be seen However I know for sure the crypto Rfox will be for the first time ever.
https://coinmarketcap.com/currencies/redfox-labs/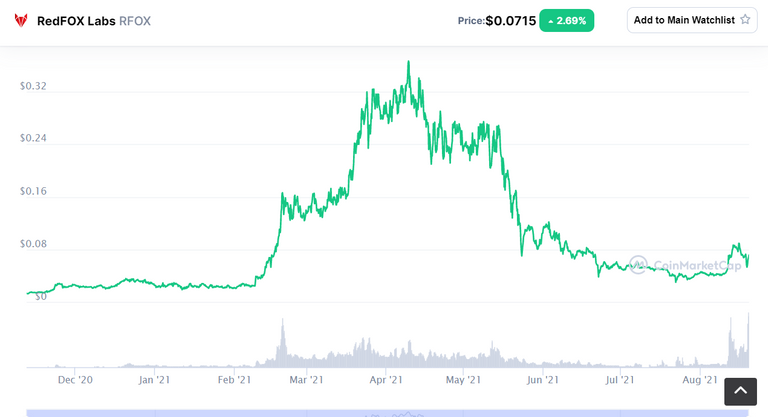 I mean do what you want I am not a financial advisor, but I will be buying more and more Rfox with my SPS profits. Hopping the Games public launch isn't very far off I know its been a long wait but this just makes the pay off sweater.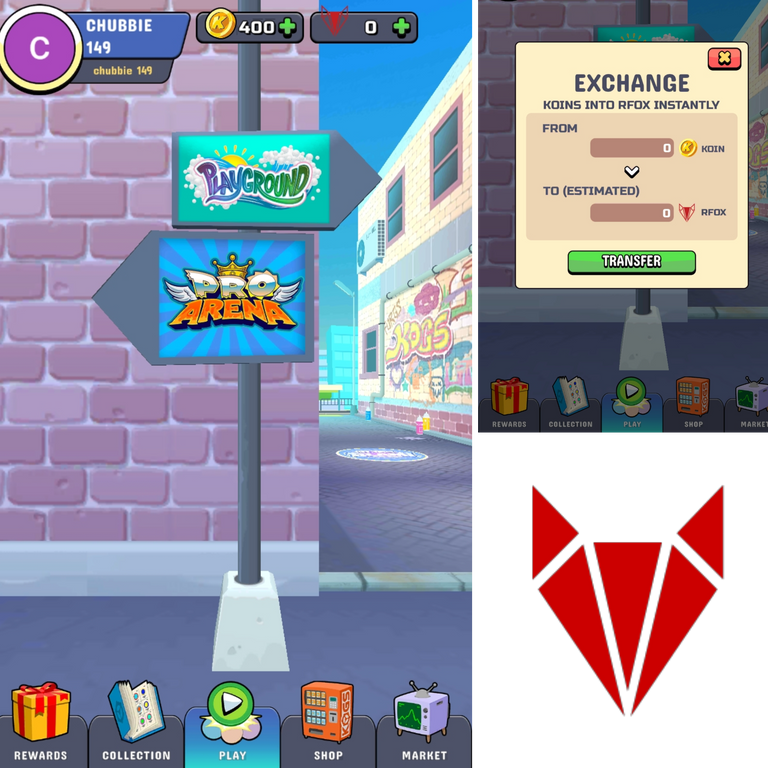 This is why I am testing the game and letting you the readers know about developments, I started reporting on this in late June and had you like myself bought Rfox in July you would have already profited as Rfox is integral to the KOGs project.
So like someone warning you to buy DEC and Dice packs from Splinterlands a few months ago, think of this as a really advanced warning. I'm guessing that RFOX will hit $0.50 USD or more.
Again I'm not a financial advisor never been trained to do this by any measure, but I intend to invest in the KOGS series 3 NFTs and RFOX.
https://www.redfoxlabs.io/
https://www.kogs.gg/
You can buy Packs straight from the company with WAX here.
https://wax.atomichub.io/drops/kogsofficial
On the 28th their last packs of series 3 will hit the digital shelves called bad days these packs have better odds.
For the packs featured in the link above ill do an unboxing of a $8 12 pack now.
Contains:
Common: 6
Uncommon: 3
Rare: 1
Slammer: 1
Special Slot: 1
Total: 12 NFTs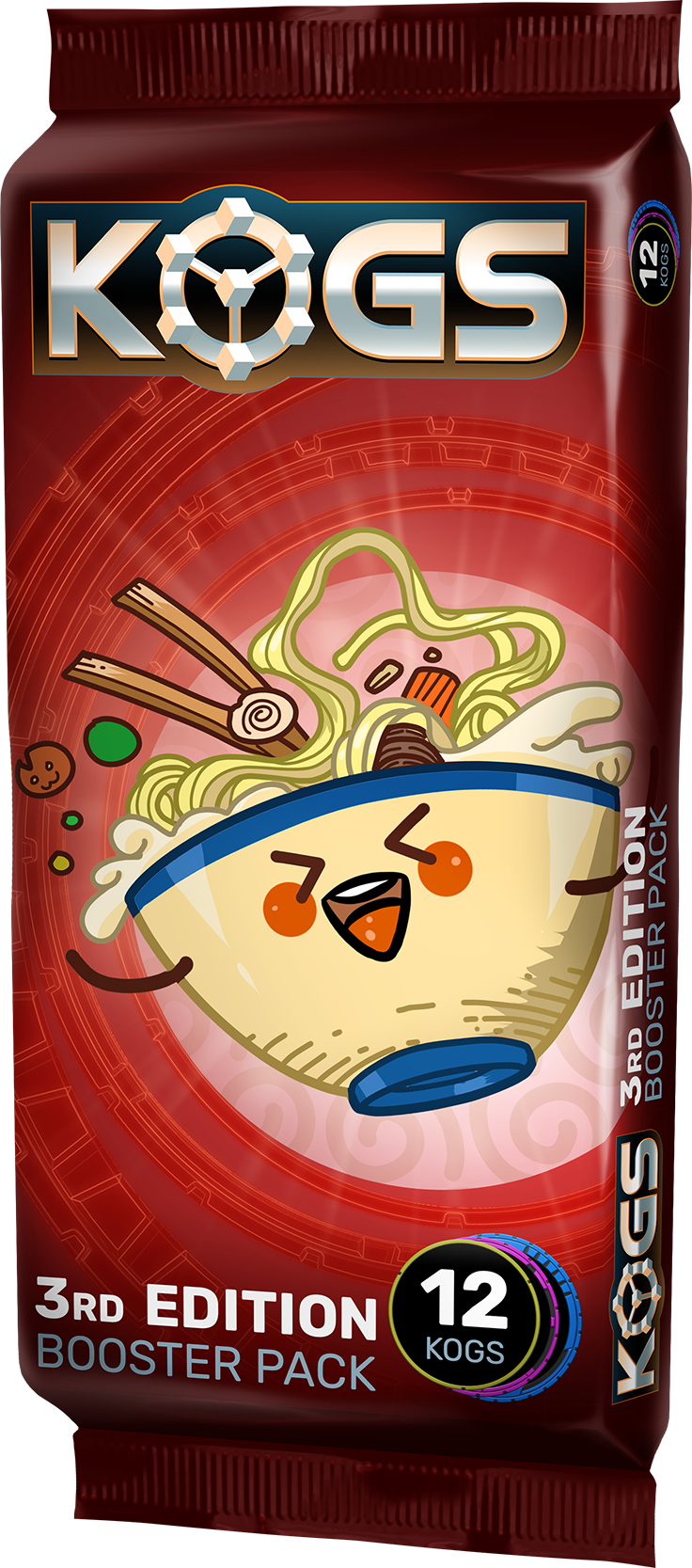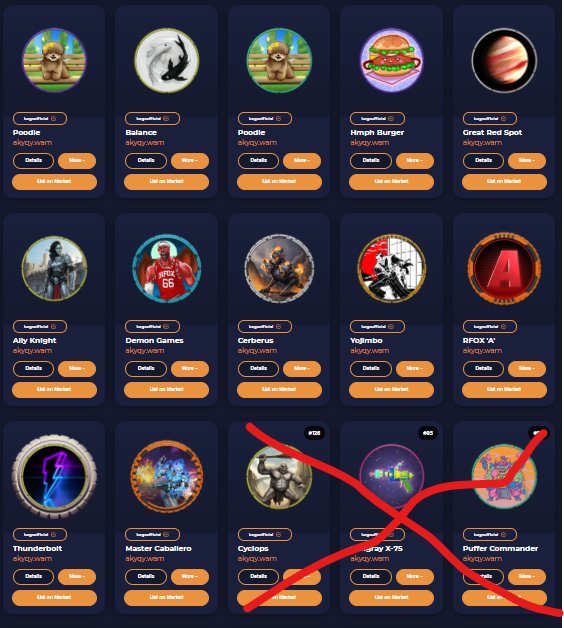 See right now this would be a financial loss but I play the long game I know WAX will dip in price and KOGs will eventually go up in price. When and if either happens I profit on this $8 purchase which honestly wasn't a good outcome.
Playing the market flux and ignorance of publicly available info to my advantage its how I make most of my money its about patience and staying informed.


You can also find it on pancake swap & a few more exchanges but Kucoins always good.
Crypto Brew Masters
Not news just letting you all know I'm playing the game again have an ASH farm set up. Not to mention been making progress with their WAX CBM colection.

See I'm even winning awards for producing resources again now that I have a little money to throw at this game again its not so bad really.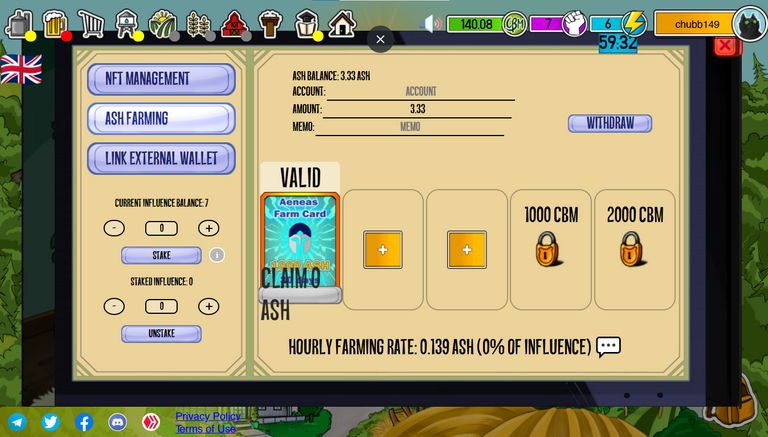 Like the ASH farming not going to lie but I'm having trouble getting my wallet to come up in game so I cant utilize the Influence NFTs, or getting my NFTs back in to the game but I think its.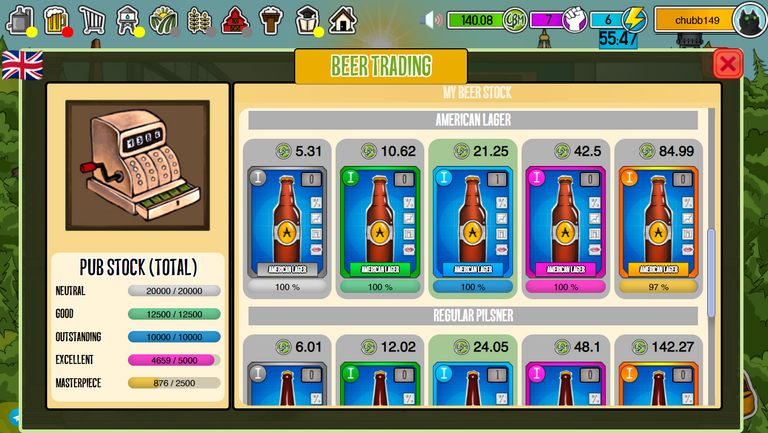 You see I have always liked their instant selling of the NFTs in game on Crypto Brew Masters, coming from someone that sells NFTs this is a great feature.
There are many innovations made by Crypto Brew masters game, when it comes to Hive games Rising Star and Crypto Brew Masters are tied for second place. Nothing will beat Splinterlands but CBM isn't the worst, It to me seems that the CBM NFTs may be going cross Blockchains at some point.
Now that is a great sign & thus this project is one to keep an eye on if you wat to try Crypto Brew Masters please use my referral below.
https://www.cryptobrewmaster.io/game/invite?ref=3d5efa435682425384e9aeb6236ab07e&code=AlphaBonus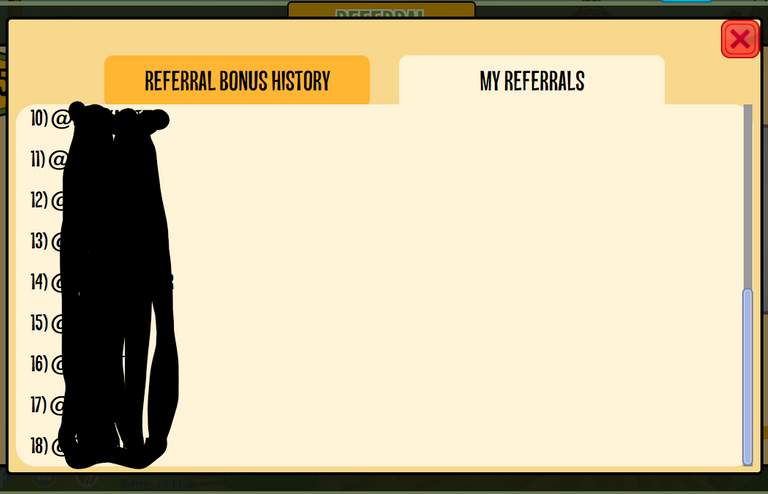 May take a few dollars to start playing but it is technically free.
Rising star
Bit of a bonus update Rising star is on the 6th stage of the world tour NFTs. These things will be worth so much money its insane the mark up on a $1.50 price point already.


Once we complete this region of the tour I will be cashing in for the Legendary NFT and selling duplicates you can no longer get for literally what ever I want.
Paying attention to these NFT projects yield higher dividends in my experience ignore these games at your own loss.
If you want to play rising star its free & you can use my referral below. Little rudimentary but it pays real crypto and NFTs for free.
https://www.risingstargame.com?referrer=chubb149
BTW Rising star is still my only totally free NFT colection and game that I profit the most on for free.
What I'm smoking
This section serves as both a warning to consider the source as I am smoking pot while witting this. Its also a way to tie this in to Weedcash trying to make it so the Hive blog I started on has access to the airdrops & info.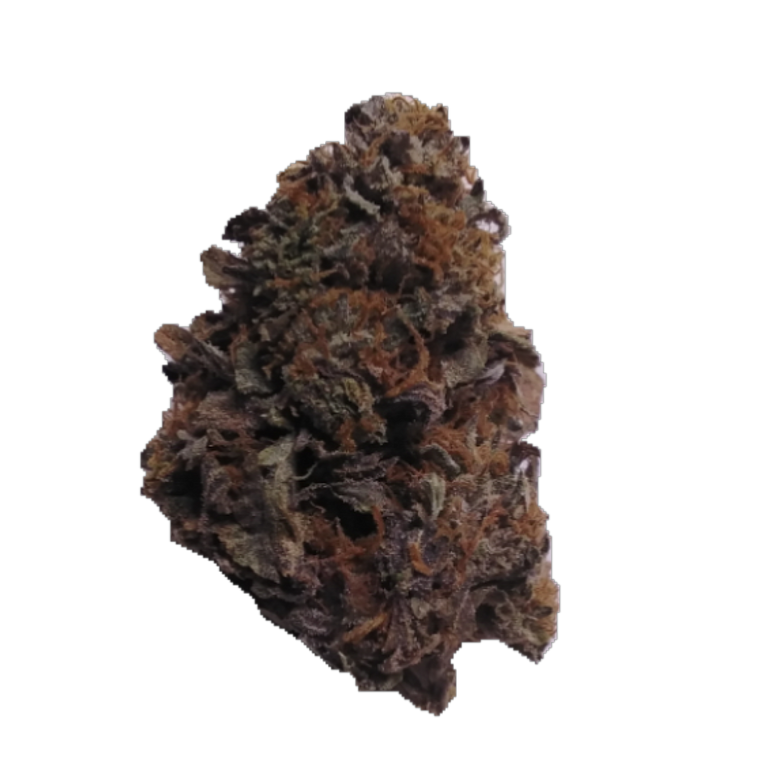 More loo goo I have been Straight obsessed with this strain from Sun Provisions here in Michigan. Skunky strong ass strain with 22% THC I have smoked like 4 ounces of it and still gets me high as hell.
This is sorta NFT related as well because I sold some of my new weed NFTs of Michigan plants.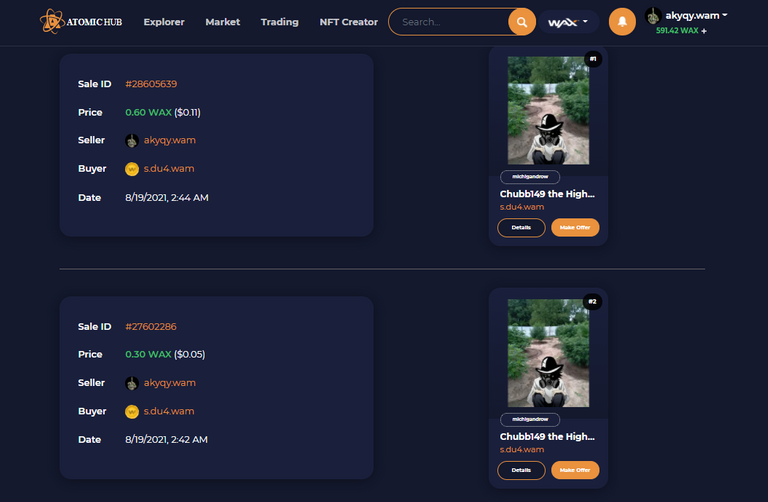 Shocked they are selling but I am going to do 2 airdrops today a weed one here.
https://wax.atomichub.io/trading/link/303159?key=5J8HmnnrPHTexy2XojZQ7NEf6ejcbdbgBafimeYokDRWefoMaka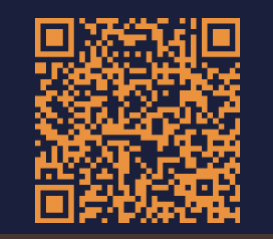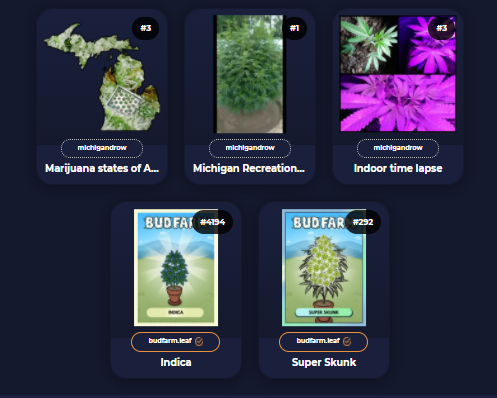 You can scan the QR code or use the link fancy right QR airdrop awesome.
Single claim NFT airdrop URL
This is a airdrop of 6 NFTs on a first come first serve basis and can only be claimed by a single lucky reader. If you the lucky one that receives the airdrop and there is less then 6 NFTs check you WAX wallet white list settings.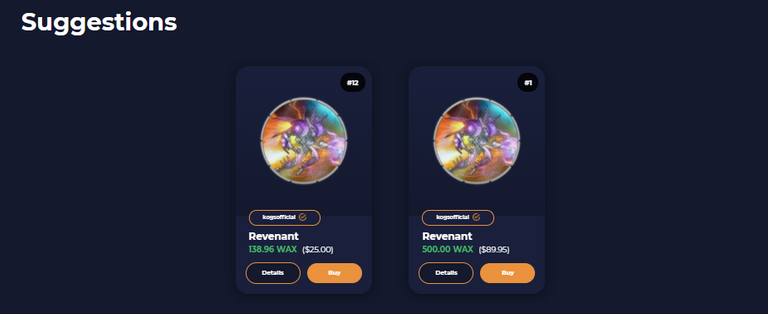 So in todays airdrop ill throw in a Foil KOGs, the only other ones on the market start at $25 USD.
https://wax.atomichub.io/trading/link/303176?key=5JNDc6m1w4ifCEqrTrXpdmGRJRYZBqi1Px1JMkeFDMRRg59VEbJ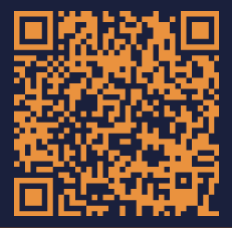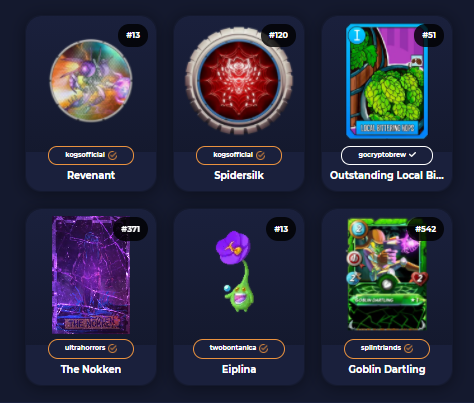 Once claimed please let the other readers know in the comments it helps.
When my posts do well airdrops get bigger so please re blog, like, comment, and subscribe to get more large airdrops just like this one.
Perhaps your interested in purchasing any of my NFTs from my ever expanding collection you may do so here.
My stock constantly rotates so it changes daily
https://wax.atomichub.io/explorer/account/akyqy.wam
Prospectors topping the NFT sale value for 3 days now also a free to play game check it out at the link below. BTW they have roulette so the Martingale system works here however no site reward and its not a large project so doing this could be detrimental. this game is free it makes real crypto give it a shot its not bad honestly you can make quite a bit on it.
https://prospectors.io?waxref=akyqy.wam
more free WAX games, rewarding free NFTs/Crypto
https://rplanet.io/
https://collect.social/referral?r=akyqy.wam
Rising star is a totally free HIVE game no input for steady output my kind of investment.
https://www.risingstargame.com?referrer=chubb149
Oh I guess now Torum to
https://www.torum.com/signup?referral_code=chubb149
Last tip for some success Thunder Token is free to mine off a phone app & recently it was bridged with BSC as well as being Bridged with ETH already so its currently shooting up in value. You can still produce it for free here's my referral link.
https://mining.thundercore.com/referCode?referralCode=WMONVM
---
---