HIVE / WAX passive earnings part 2 Staking & Curation (Weedcash NFT airdrop + WAX NFT airdrop 1st of 3)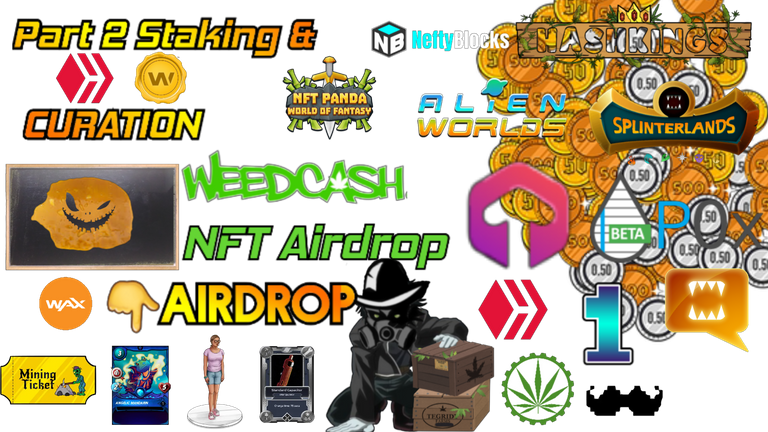 Part 2 of my HIVE and WAX passive earning mechanisms series. I will attempt to explain the basics of curation on HIVE & Elaborate on staking for both Blockchains.
I am going to begin doing a bonus 3 HIVE NFT Airdrops for HIVE users only. I will give instructions on how to participate at the end of the write up.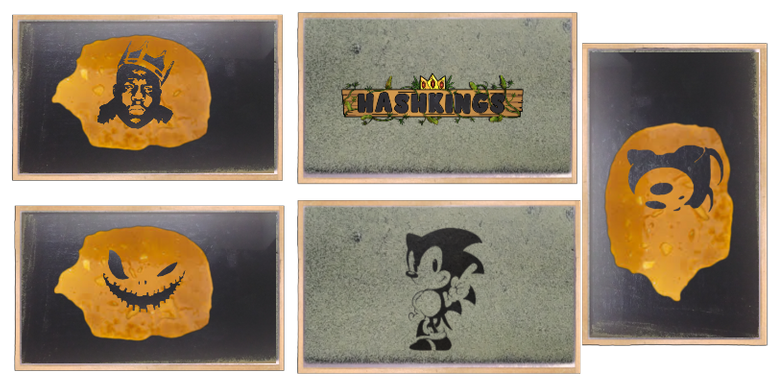 Starting with my #tokingtokens Weedcash NFT colection & Special event only NFTs I dont even sell meaning you can only get them via these airdrops.
Definitions
Curation- This only applies to HIVE but it is important so I will start off with Curation. Which is Defined on Wikipedia as quote- Content curation is the process of gathering information relevant to a particular topic or area of interest, usually with the intention of adding value through the process of selecting, organizing, and looking after the items in a collection or exhibition.
Governance- According to Investopidia when referring to crypto Governance is defined as quote "On-chain governance is a system for managing and implementing changes to cryptocurrency blockchains."
Curation
Not typically an investment term, however it is a marketing tool for social media monetization. HIVE is the best social media platform to monetize & parts of it's design can be used passively.

Meaning that you personally don't have to interact with the HIVE platform to make $$$🤑.
Instead you utilize your account resources & delegation to facilitate Curation by proxy.
You have a few options available to accomplish this Curation accounts which allow for delegation for a regular payment in exchange for the delegated resources.
Or you can also entrust your Vote power to them allowing them to Vote on posts on your behalf.
Both options require HP (Staked HIVE) and other blog or HIVE tribe assets to be Staked. Staked assets will be used to facilitate a passive income off your HIVE account.
Hive.Vote is a site that will allow you to delegate your upvote, downvote, or even set up a Fanbase for your favorite HIVE user accounts.
Using Hive.vote you can get curation rewards for every time your Vote is utilized by a account you have delegated your Vote power to.
I suggest utilizing a Curation account that will be curating content on a daily basis. This will require you have larger pool of account resources to start generating a decent amount of cryptocurrency.
Utilizing Hive.vote is a great way to have your HIVE account working for you passively. Any questions about hive.vote can be answered here👇.
https://hive.vote/faq.php
Another is by Delegating your staked resources to Curation accounts. You effectively have the Vote power loaned to a trusted Curation account to get a regular payment in return.
One Name I have to highlight for Curation is @flauwy & the One Up cartel.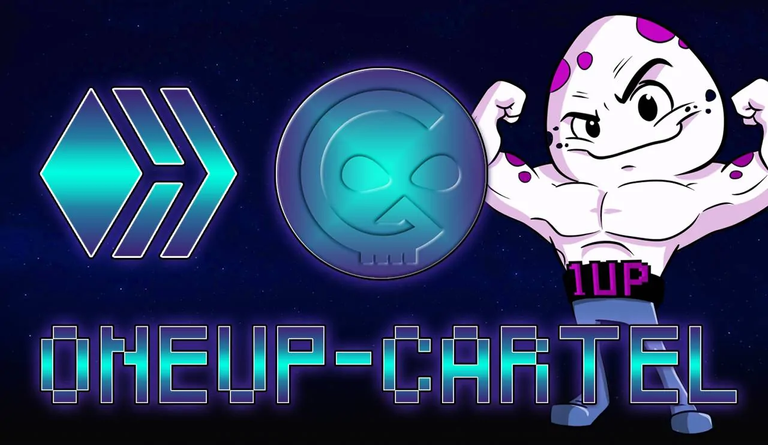 In the following post @flauwy gives a really impressive list of different curation accounts many of which I use. As we both have similar goals informing others about NFTs & Play to Earn games. I delegate ONEUP to oneup-curator + SPT to monster-curator.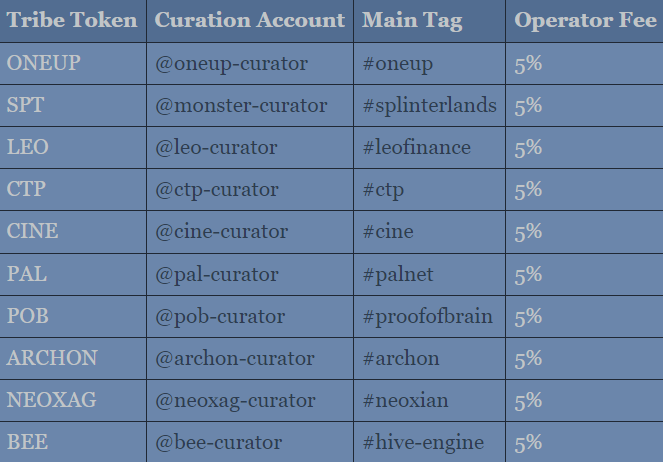 This is a great list for reference above but its no where near every curation service on HIVE. Now how do you Delegate you may be wondering first you delegate the Staked Tribe Token to the specified curation account.


You Stake or Un-stake your Tribal tokens on HIVE-Engine with the Lock symbols.
The arrow pointing both directions symbol ↔️ when clicked pulls up this window.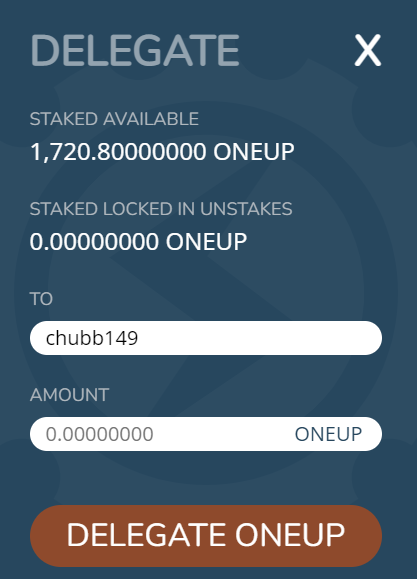 In the field labeled to you designate the HIVE account to which you wish to Delegate.


For ONEUP I utilize @oneup-curator

For SPT @monster-curator
These Curation accounts are a trick for HIVE users to still gain the benefits of upvoting without having to log in and personally utilize HIVE every day. You still should but sometimes there isn't enough time in a day, your HIVE account can still make money even when you cant find the time.
Quick side note before moving on if your going to start using Hive.vote first be sure you understand the service.
Secondly Please consider adding my account ( chubb149 ) to your fanbase, this would be a great way of supporting my content & NFT airdrops.
HIVE Staking
This is going to get fun I gave an intro to HIVE staking in this post...
https://peakd.com/ccc/chubb149/passive-earnings-of-wax-and-hive-intro--weedcash-nft-airdrop-and-wax-nft-airdrop1st-of-3
Part 1 of this passive earnings colection, in which I explore the basics how HP functions & so on.
Now more complex is the Tribal Token Staking & the benefits, as I just covered in curation certain tribal tokens that correspond to Hive Blogs when Staked increase the power of that blogs upvote.
Upvoting anyone's post your own or mine any Hive post generates curation rewards level of which is affected by the amount of each tribal token or HP you have staked.
Other then the curation benefit several HIVE alts have staking rewards that begin paying out regularly once staked.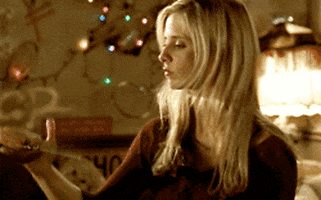 To begin you have the more basic designed Mining Coins which mine a specific HIVE alt

Like WEEDM Mines WEED when staked so far so simple right, ratcheting up the strength a bit 4x the power are the Mega Miner coins.

This is just an example of the miner coins there are several types other then WEED there are LEO Miners, ARCHON Miners, HUSTLER Miners, & literally to many more to name.
Knocking up the convoluted meter a few notches we have projects like ARCHON or COM.


In particular the COM or Hivecommerce Token is one of my favorite HIVE alts to Stake. Truthfully I have been generating COM since it launched & truly like the design of this project.
https://www.hivehustlers.com/token-economy/

COM is one of many projects made or overseen by The Logical Dude & COM pays out the following for staking.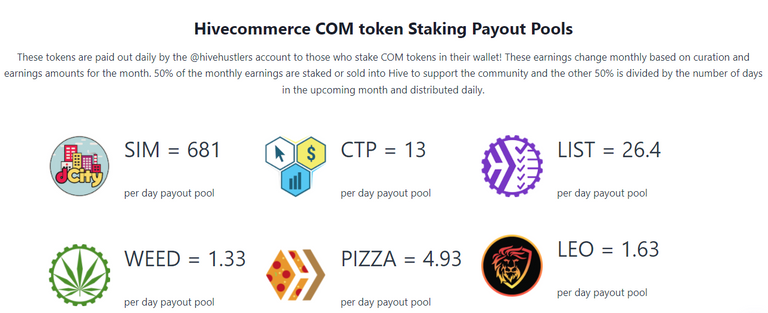 Not only that but Staking certain HIVE alts generates COM Hustler Miner, Hustler Dollar HMD, and Hivelist LIST Token


All this is just explaining a single staking Mechanism as convoluted as marvel MCU cannon & its awesome.
Yeah a headache probably is for me at least inevitable because I'm only just getting started with HIVE staking.


ARCHON similar to COM pays out several different assets daily when staked.

I cant even name all the HIVE alts that pay out other HIVE alt when you Stake them.
So moving on other forms of Staking on HIVE give access to Tip Bots such as PIZZA, WINE, PGN, LUV, ENGAGE, BEER, ALIVE, & a few others. You stake the required amount defined by the project in question then use commands like !PIZZA !BEER !PGM to trigger the tip bot on posts you believe deserve a little more then a standard upvote.

You have certain coins on HIVE such as BXT & CAAD are linked to revenue from their respective HIVE Dapps or projects. You can actually use beeswap to trade many of the Hive alts mentioned today but trades require liquidity so everything else I recommend Tribaldex.
https://tribaldex.com/


Lets move on to a play to earn rethinking HIVE staking Hash Kings, by Staking MOTA in game to land plots you utilize in game shown below.



The player will have the potential to generate NFT seeds that correspond to that land plot.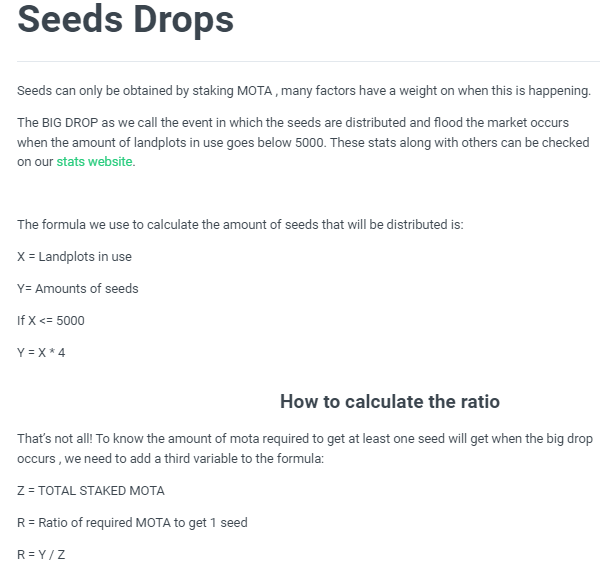 his is fundamentally different then the other staking mechanisms of HIVE & I want to see more of this form of innovation.

Even distributing Special Seed NFTS the Seed NFT Distribution mechanics of Hash Kings are truly unique. You Burn Seed NFTs by planting them to grow a plant producing BUDS another of their HIVE alts. BUDS can be Burned to produce4 MOTA via the MOTA pool a nice enclosed system.

Hash Kings is another of my favorite HIVE projects as its innovations speak volumes.
Speaking of Staking & innovations with HIVE play to earn games Splinterlands is going to introduce something groundbreaking according to their SPS white paper 👇.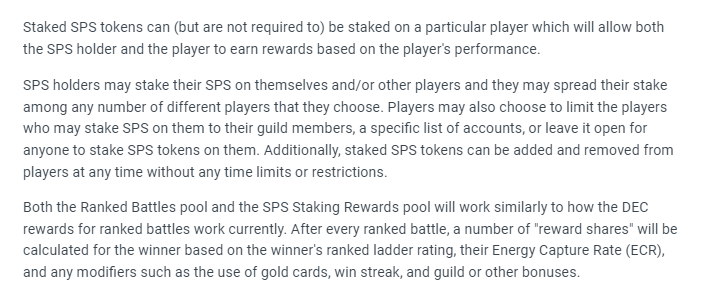 https://sps.splinterlands.com/
This is ground breaking a Mechanic that can very well change this industry, if the SPS white paper is still what we should expect to see with the SPS roll out. When the ranked battles start paying out SPS we may be able to delegate Staked SPS to other players.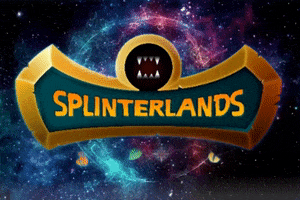 According to the SPS white paper this would both effect in game governance & delegation to other players pays out SPS to the person delegating the SPS based on the other players performance.
This in effect would mean the players themselves could sponsor other players creating professional Splinterlands players. Not saying there are not professional players now. However something like this could make being a professional Splinterlands player more profitable then being an MLG player.
That SPS Staking mechanic may well change the gaming industry as well as the Blockchain industry forever.
https://splinterlands.com?ref=chubb149
Last HIVE staking Mechanism I feel as though I need to shout out is GAMER staking.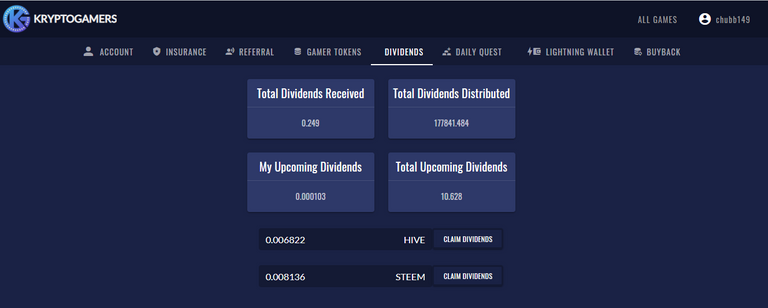 When staking GAMER you earn Dividends from the HIVE/ STEEM Casino Krypto gamers. I Dont truly like to gamble the NFT market is enough of a gamble I'm good on risky investments.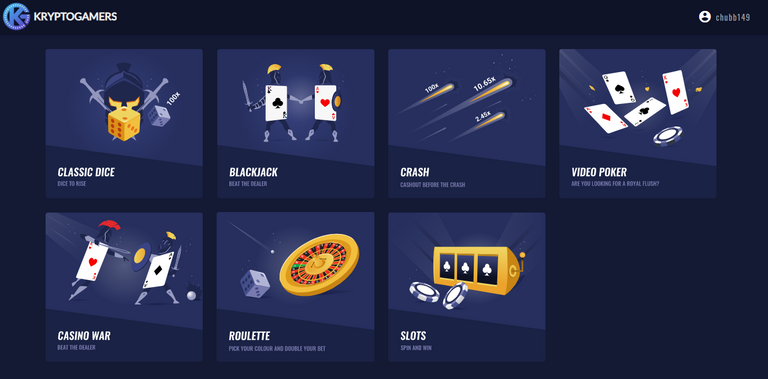 However this HIVE casinos Staking mechanic is so unique it deserves a shout out so if your into games of chance or just want to profit on a casino without having to own one. You should check out Krypto Gamers & their HIVE alt GAMER.
https://kryptogamers.com/?ref=chubb149
WAX Staking
Now WAX doesn't do token staking very often in-fact most of the staking you encounter with WAX is based around NFTs. However there are some examples of WAX token staking in the following projects. Alien Worlds & Nefty Blocks in particular are 2 projects which you can Stake WAX tokens that need a in-depth look.
WAX Token Staking Dapps
Alien Worlds
https://alienworlds.io/
Nefty Blocks
https://neftyblocks.com/
Gnocity
https://www.gnocity.io/
NFT Panda
https://nftpanda.space/
Prospectors
https://prospectors.io?waxref=akyqy.wam
WAX Arena
https://waxarena.io/
When Staking
https://whenstaking.com/
Ill expand further on Alien Worlds & Nefty Blocks in a moment as their tokenomics are just infinitely more complex. Now WAX Dapps that have NFT staking include but are not limited to.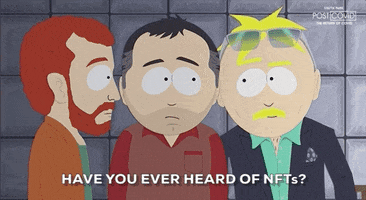 WAX NFT Staking Dapps
KOGs
https://kogs.gg/
Green Rabbit
https://greenrabbitgame.io/
Rplanet
https://rplanet.io/
When Staking
https://whenstaking.com/
Hisoe
https://playhisoe.io/
Galactic 123
https://galactic123.net/splash.html?ref=2208
Dragon Valley
https://play.dragonsvalley.io/
Farming Tales
https://www.farmingtales.io/
Farmers World
https://farmersworld.io/
Xpansion
https://xpsgame.io/
Gnocity
https://www.gnocity.io/
Zombie Coin Miner
https://www.zombiecoin.io/
(NFD) Non Funge Drugs
https://play.non-fungible-d.io/
Some Breaking news with Zombie Coin Miner by the time I publish this their land plot sales & NFT staking begin in game as phase 2 just started.

So this list is just to give you an idea of just how many projects have staking option on WAX its no where near all of them.
NEFTY Staking



NEFTY a WAX alt has so much going on I have done write ups on just NEFTY. Nefty Blocks is a WAX NFT market accepting a number of WAX alts depending on the project but primarily they accept NEFTY or WAX.
https://neftyblocks.com/
Users or NFT creators can Stake NEFTY to either their WAX NFT line to get access to special market features or to their WAX wallet to increase rewards from NEFTY mining.

Assuming you want to produce a WAX NFT line utilize Nefty Blocks I know what I'm talking about Nefty Blocks is a superior WAX NFT creation experience.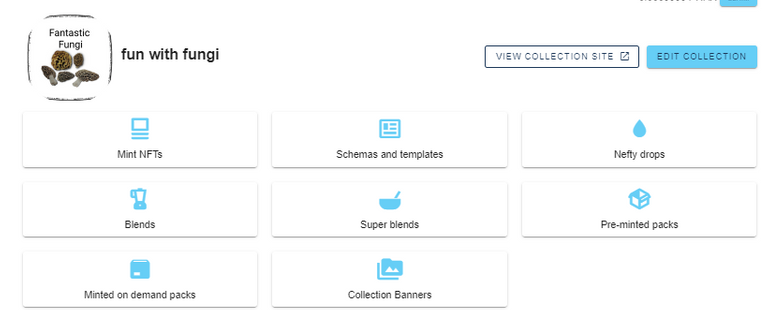 Pack creation & super blend, WAX NFT creation mechanics simplified White listing restriction options for drops Nefty Blocks is just far better then Atomic Hub.
Now assuming your like myself & not making NFT lines on WAX but instead buying or selling WAX NFTs you still want to Stake NEFTY & use Nefty Blocks.


The white paper was written before the Nefty Blocks market supported Peer 2 Peer sales. Selling NFTs on Nefty Blocks also mines NEFTY I tested it & they did a article on Medium about it.'


By increasing the amount of NEFTY staked enough to increase your staking level you increase the NEFTY mining rewards whenever you buy or sell on Nefty Blocks.
Now hypothetically speaking your selling Splinterlands NFTs or Packs on WAX if you use Nefty Blocks selling NFTs there mines you some NEFTY.

Buying also mines you NEFTY on Nefty Blocks which serves as a cash back of sorts minimizing costs.
https://neftyblocks.com/c/splintrlands/inventory
Final reason every WAX user should conduct business through Nefty Blocks users dont need WAX system resources to buy, sell, blend, or open packs on Nefty Blocks they do on any other WAX market.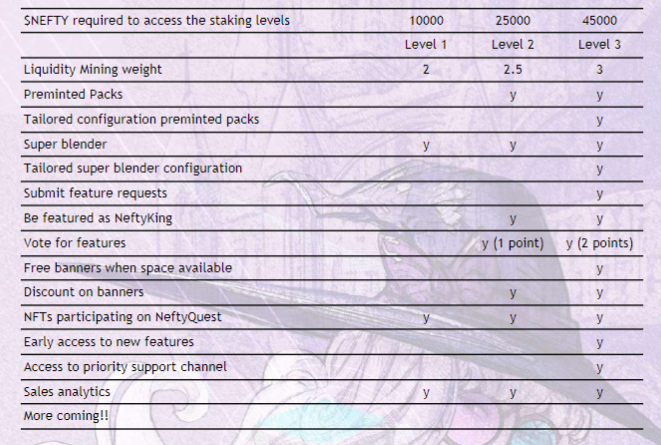 A Note to @hashkings about Nefty Blocks the features shown above are but a fraction of the WAX NFT creation features on Nefty Blocks currently. I know you had a promotional line of WAX NFTs like a year ago much has changed since then.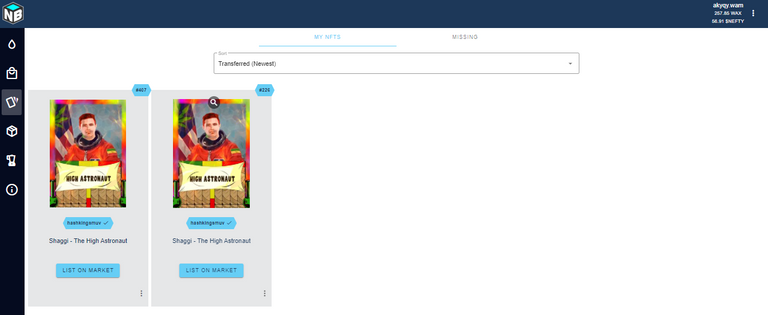 My point is I'm a fan of Hash Kings I think it would help find new users if you drop like a white listing required NFT on WAX or a White listing only blend system using your old NFTs. Utilizing Nefty Blocks to do so is much simpler then a year ago & Crypto Brew Masters actually did quite well utilizing WAX tie ins simple at first now Crypto Brew masters has a functional WAX NFT portal.
@hashkings Not my place to tell the game devs what to do I think the games great & your team is doing wonderful work, WAX happens to be a specialty of mine. So my intention was to pass along the info that Nefty Blocks has simplified the WAX NFT creation / distribution process.
https://neftyblocks.com/
Alien Worlds
Alien Worlds Token Staking is also anything but simple taking place both on the WAX & BSC blockchains. An over simplification of how TLM staking works is basically you stake TLM through BSC for the planet Binance missions.
You stake TLM on WAX to specific planets to take part in planetary governance & depending upon which planet or plot you mine on your mining rewards.
As I said this is a vast over simplification because if you own land or have a significant amount of TLM staked to a planet you can ultimately implement changes to the games mechanics. Alien Worlds is a game that is fascinating on the technical level but a little boring to play. As it is a clicking simulator to mine TLM which gets tedious.
HIVE Services to check out
Since this Colection of posts is focused on educating newer HIVE users here is a quick list of some of my favorite HIVE services.
Gift Giver
Never gets enough press but those new to HIVE should really check out Gift Giver they give out free resource Delegation HP for a while making posting simpler. Gift Giver also has a HIVE faucet it pays out directly to your HIVE wallet.

Splintertalk

Splinterlands Players should definitely stop by SPT Splintertalk
SPT is awarded for posting there & the Share your battle challenge by Splinterlands is a great way to earn SPT & HIVE (HP)
SPT counts towards the SPS airdrop 1/2 an airdrop point each. You can also find exclusive Splintertalk NFTs there as well as Splintertalk is a HIVE tribe with a NFT market.


https://www.splintertalk.io/nfts/
A few more Blogs of Note
https://proofofbrain.io/
https://www.vybrainium.com/
https://stemgeeks.net/
Investing
https://leofinance.io/
https://ctptalk.com/
https://www.hivehustlers.com/
Focused on NFTs & play to earn 1up
https://www.1up.zone/
I produce NFTs on the following
https://www.weedcash.network/
https://www.palnet.io/
HIVE variants
https://ecency.com/hot
https://peakd.com/communities
Games
https://dcity.io/info
https://www.hashkings.app/
https://splinterlands.com?ref=chubb149
https://www.dcrops.com/?ref=chubb149
https://www.cryptobrewmaster.io/
https://www.risingstargame.com?referrer=chubb149
https://apemining.club/
I will begin expanding my NFT airdrops on HIVE to be more inclusive of HIVE NFTs. Starting with Special edition NFTs for the Weedcash & Palnet NFT collections I produce if that goes well begin expanding to other NFT markets & games on HIVE.
So you may want to familiarize your self with HIVE & its many many tribes games & Dapps.
Zombie Coin Miner Land Plot Staking
I attempted to warn my regular readers about Zombie Coin Miner
a WAX game hitting Phase 2. Advising you stocked up on ZBW, as now we can build houses now on the new land plots.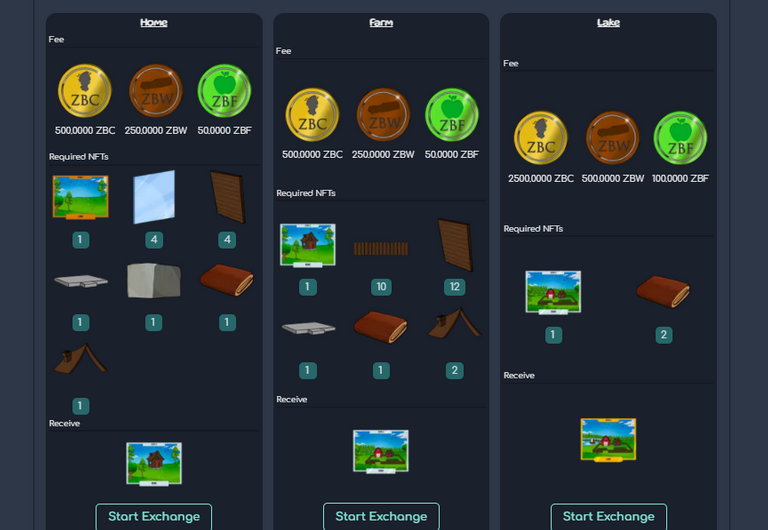 You see they introduce pets soon & they increase Ticket rewards a Ticket in this instance being a Zombie Coin Miner Pack. Not only that but better land plots may be staked finally making this colection one with a Passive earning mechanism.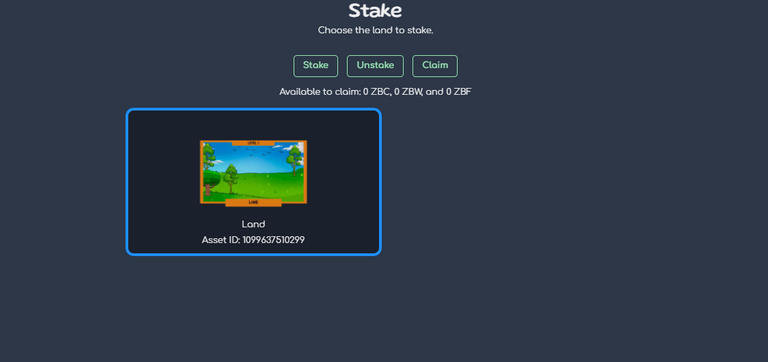 Land plots went on sale on 2/12/2022 & still may be on sale here
https://neftyblocks.com/c/zombiecoinzz
Zombie Coin Miner at first was a pain to deal with & it still has a few bugs they are working out but its truly one of my best sellers. You will want to be involved now with the land plots & pets kicking off phase 2.
http://zombiecoin.io/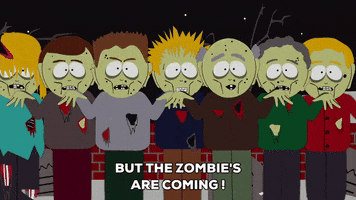 So get some land, build a house, find a Mine or 2, and set up shop in the WAX blockchain Zombie coin miner metaverse.
Rplanet airdrop
A few days ago I mentioned Rplanet was cooking something up as they where conspicuously quite.
I was right & apparently they where working on a new toke & airdrop requiring AETHER.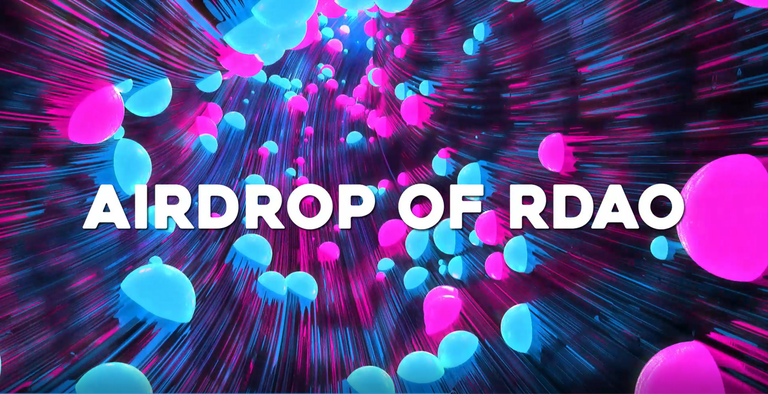 With the bigger NFT projects like this large actions followed by silence like their changes to AETHER staking tell me just as much if not more then a press release.
https://rplanet.medium.com/the-rdao-tokens-airdrop-30240f4a33f0
Above👆 details Rplanets new token & its airdrop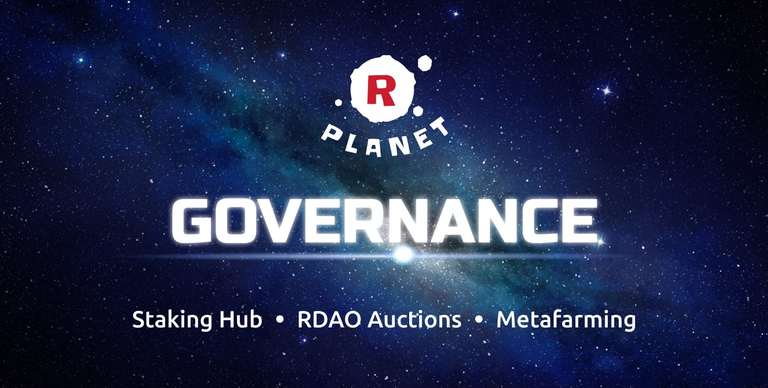 Another major announcement by Rplanet they are adding player governance to Rplanet.
https://rplanet.medium.com/big-update-the-r-planet-governance-5623f96d9bb3
Rplanets AETHER staking appears to be remodeling but should go back o something like before where NFTs from several WAX collections can be staked.
Roller Coin
While not on WAX or HIVE I keep writing in there surveys to add them but I digress, Roller Coin is a great Play to earn with Passive earning mechanisms in the form of in game miners.
These mining rigs can be bought with crypto or won in game, thus far I have gotten 4 in game mining rigs for free by playing Roller Coins flash games or doing their seasonal daily challenges.
Once you have some mining rigs which you can either buy or earn you just log in every seven days & hit recharge to keep earning crypto.

8 Cryptocurrencies can be earned from roller coin at the time of writing RLT, BTC, ETH, BSC, BUSD, USDT, MATIC, & DOGE. It has never been better for players to start earning for free with the prizes given out on the flash games now & the seasonal rewards giving away free mining rigs.
Give Roller coin a try please consider using my referral link below.
https://rollercoin.com/?r=k3801qv5
Toking Token Weedcash NFT airdrop
A HIVE users only airdrop with todays post I am giving away 3 event only Weedcash NFTs from my #tokingtokens NFT colection.
To participate Re-blog then comment #tokingtokens on this HIVE post.
Todays Toking Token Dab Happy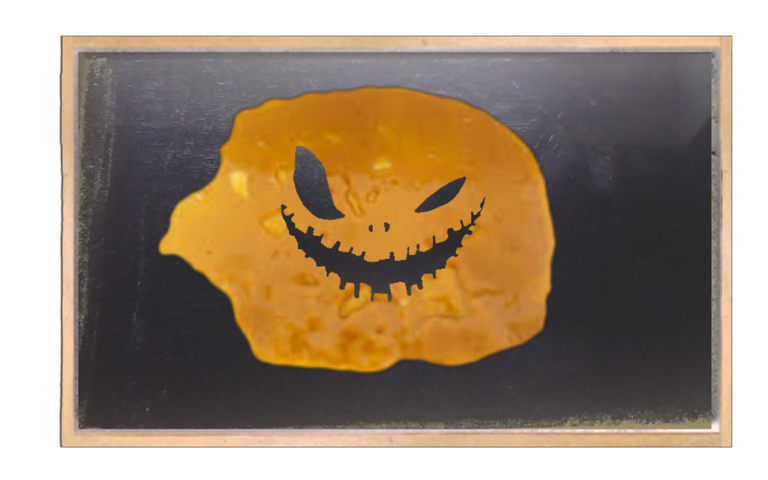 These are NFTs made from Cannabis Hash as an artistic medium, If you receive one you can view or sell them here 👇 for WEED a HIVE alt.
https://www.weedcash.network/nfts/
Since I wont sell these they will likely fetch a higher price as there will only be 3 on the market.
So Re-blog & comment #tokingtokens to participate first 3 to do so get a event only #tokingoken Weedcash NFT.
WAX Airdrops how to
WAX NFT airdrops via URL I give out 12 NFTs with every post first on HIVE then PublishOx Finally Torum you will find the 3 airdrops easiest through HIVE I leave PublishOx & Torum links in the comments of the HIVE post.
Easy as 1 2 3
First
https://hive.blog/@chubb149
Then
https://www.publish0x.com/@Chubbie149
Finally
https://www.torum.com/u/chubb149
I keep everything random giving you the best odds all 3 are airdropped on the same day in the order specified at random.
You may join all three through these links
https://peakd.com/register?ref=chubb149
https://www.publish0x.com/?a=4QbYRK0dzq
https://www.torum.com/signup?referral_code=chubb1490
WAX airdrop 1st of 3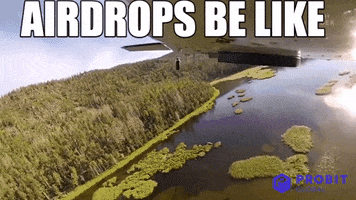 https://wax.atomichub.io/trading/link/895782?key=5JSp9BPygMA6SMWXqG6mz3TTPTUqAe3YTtkwdeSqWsWL75mKo1p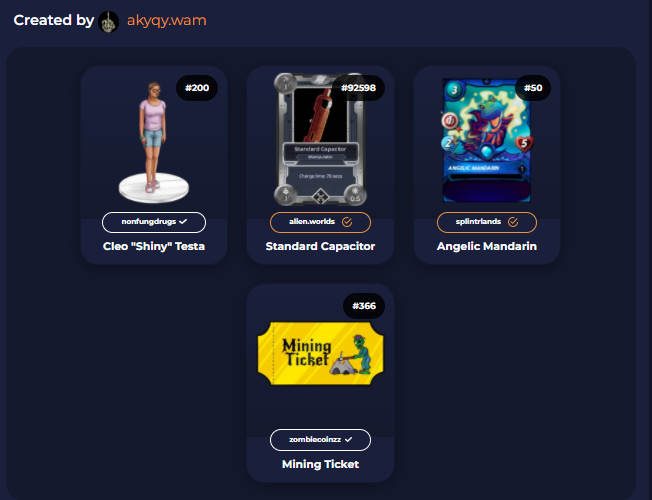 All 3 WAX airdrops are the same you can utilize all these NFTs in play to earn games specifically.
https://splinterlands.com?ref=chubb149
https://play.non-fungible-d.io/
Links
https://alienships.io/alienships/hit.php?id=102
You can find my over 1900 NFTS on WAX here
https://wax.atomichub.io/profile/akyqy.wam
My twitter
https://twitter.com/Brandon36907436
I try to post all airdrop links on twitter as well as HIVE if you want to help support future airdrops Re-blog
upvote subscribe please it really helps.
All my accounts below are monetized & I appreciate Crypto or NFT donations on the following
https://twitter.com/Brandon36907436
https://www.torum.com/u/chubb149
https://wax.atomichub.io/explorer/account/akyqy.wam
All donations go toward making airdrops bigger & better Thank you all your support keeps all this going.
My Weedcash NFTs can be found here
https://www.weedcash.network/nfts/market
This has been part 2
This was part of my ongoing Passive Earning Mechanisms of HIVE & WAX Curation & Staking below is the link to part 1
https://peakd.com/hive-102223/@chubb149/passive-earnings-of-wax-and-hive-intro--weedcash-nft-airdrop-and-wax-nft-airdrop1st-of-3
Weedcash NFT passes
Dont forget to look for the 4/20 365 cannabis NFT passes which will be hitting the Weedcash NFT market this April.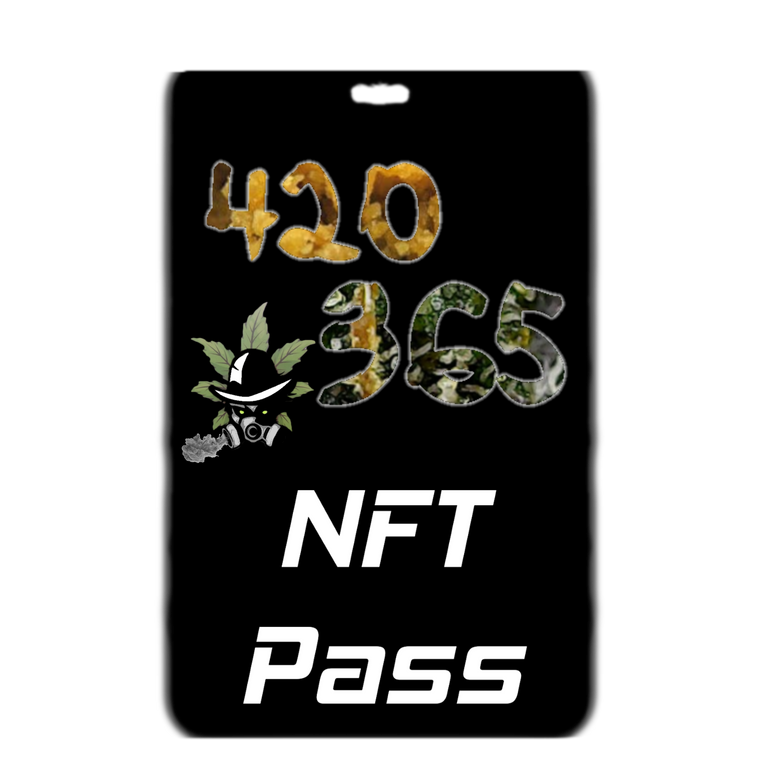 While you wait for the launch dont forget to check out the Weedcash NFT store I launch new NFT designs weekly.
https://www.weedcash.network/nfts/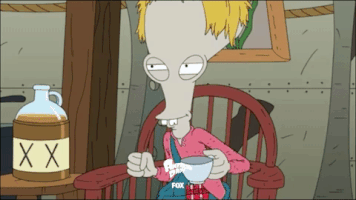 ---
---