Cannabis NFTs, Hashkings progress, & a few project updates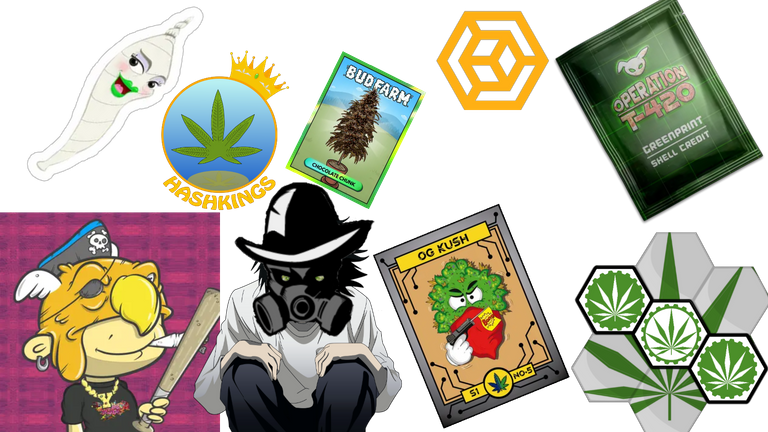 Cannabis NFTs crypto these three industries represent Billions of dollars each in revenue this year alone. Crypto has a Market with an approximate value in 2021 of roughly 5.88 billion USD. The global legal marijuana market size was estimated at USD 9.1 billion in 2020 and is expected to reach USD 13.5 billion in 2021.

NFTs

We dont need to be told what crypto is up to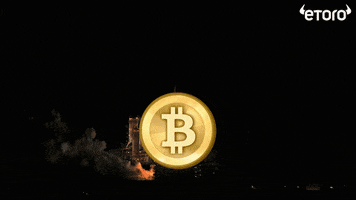 During the pandemic these industries innovated surging in popularity and value. Despite the regulatory issues & pandemic problems faced by all of them, a renaissance un paralleled in recent history during such tragedy & turmoil.
We all experienced tragedy during the pandemic one way or another personally I lost 1 family friend and 2 family members. Lost my job & with a little luck and tech skills managed to make crypto & NFTs an income until I went back to work.
I have noticed something miraculous though the world is getting back to life as usual post pandemic these industries have been changed forever.
We are entering a place where talent is recognized regardless of background or education. Though yes I had some training in like 3 blacked out months of barely showing up collage class at most.
Most of my skills in NFT creation and Blockchain in general is completely self taught, There is no degree or certification for the blockchain industry as a whole. Crypto & NFTs in this subject alone most Hive users could teach an intro course.
I try to impart most of what I learned in this industry in my write ups, though its an evolving subject Blockchain, the problem ill never fully solve the ultimate puzzle.
On to cannabis the industry in which would love to work but even in areas where cannabis is decriminalized a job in this industry presents issues.
This is why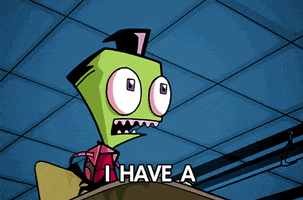 To combine Crypto, NFTs, & Cannabis Hive has projects doing great work grand projects to be certain. Natural medicine / Weedcash / Hash Kings I'm truly in awe these projects knowing all have actual utility / volition Stores real world use cases and a few off chain ALTs.
Only note for either right now your devs are always busy but Weedcash would love to see some Natural Medicine / WEED NFTs on your store(s). I recognize this can present complications, but many front ends have been doing it as of late.
No more notes unless someone asks you know what your doing who am I to question.
Organization
Yeah this wont go over ell but there are a great many separate weed crypto and NFT projects. All have their benefits and down sides our major problem seems to be weed projects competing over an audience especially on separate blockchains.
This creates a bid war of sorts shutting out smaller projects with merit or even causing the customers to favor one or the other.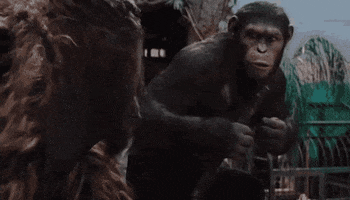 Given the complications this particular portion of the blockchain market suffers be that bias or litigation we can not afford to make this a competition.
I'm not just going to say fix it and leave you hanging, I have a few answers to this paradox how sharing a consumer base can be profitable?
Better then that even Ideas on how to onboard fellow Cannabis projects promote your own & generate new customers.
Possibly even profit greatly from this endeavor, there have been a few resent developments in meta verses with cross blockchain platform NFT integration. Or more reasonable and realistic cross NFT colection Blend use case.
So the first is a pipe dream at best but the second totally in your cannabis projects wheel house. Our major factor being cooperation with the projects in question.
Herse what would go down a commemorative NFT colection Like Hash kings drops for WEED cash and Natural medicine on WAX. Once all three or more weed related NFT lines have dropped Stake $NEFTY which is under selling at the moment allowing further usage of Nefty blocks such as cross colection combination use cases.
This can be done in such a way as to tie in your IRL merch as a competition of sorts. Allowing only so many Blends that can be made at one time or even a single one.
Not necessarily required to utilize merch though it tends to impress and cause the market to go crazy.
While we are on the topic anyone with a seed vendor company on Weedcash weather your business is affiliated or not coupon codes IRL merchandise tied to NFTs tends to do well. To the best of my knowledge no one has done anything like this other then Naturalmedicines weedcashes store.
I'm absolutely certain of the merch drops on WAX NFTs no colection has been even loosely affiliated with weed.
On the more advanced end there is an EOS atomic hub with the same NFT creation & distribution though its on EOS and requires you to directly introduce NFT integration & use via the blockchain on blocks.io.
Pain in the ass but with this option you can do cross blockchain NFT representative assets. Utilizing the old fashion method as it where is also possible on WAX.
Cait


https://caittoken.io/
As for allies on WAX fighting the good fight for weed NFTs and Independent NFT projects.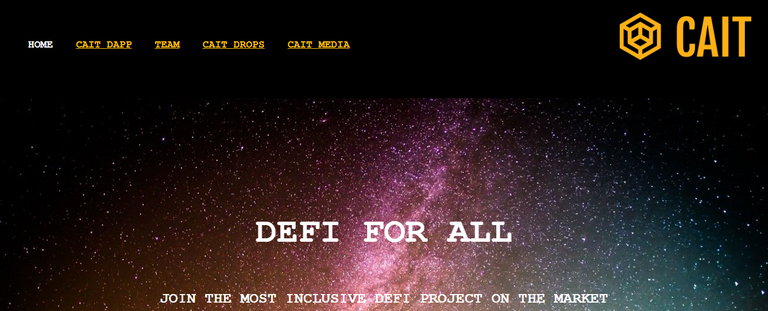 Say hello to an impressive new up and comer Cait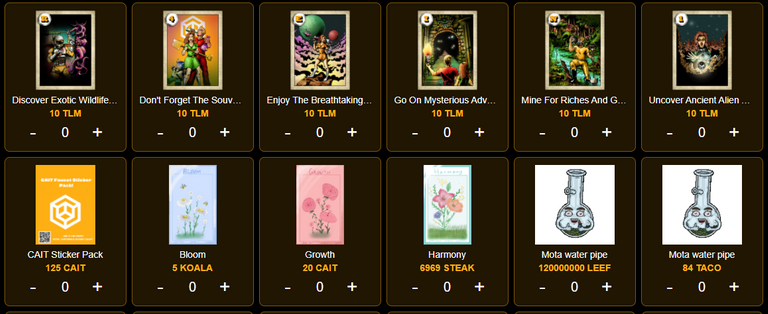 See they strive in a variety of ways other services on WAX simply do not. ALT coins for other projects on WAX are usable in their NFT market.
Not only do they give these coins a use case but also a distribution mechanism an ALT coin Faucet.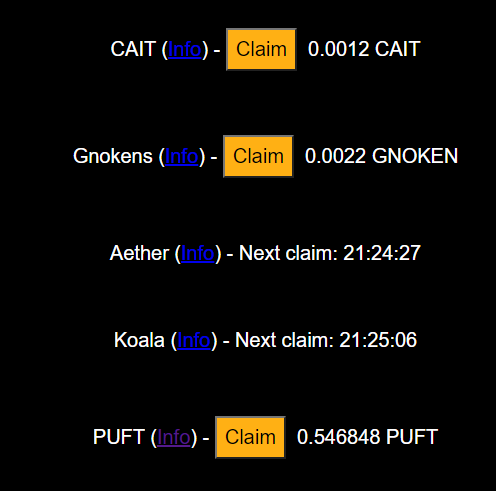 They walk new users to WAX exactly how to produce NFTs

Normally I have a habit of stopping here not giving you any indication on how to reach this company or set up a NFT colection or ALT coin through them.
Below will take you right to the application for project governance & integration.
https://docs.google.com/forms/d/1fxTywtLcS9QBWgUMzi7xbz_cFiCiuKhMIZyJCh8rMF0/viewform?fromCopyC=true&edit_requested=true
They also take care of onboarding Musicians and turn their songs in to NFTs here.
https://caittoken.io/CAIT-Drops/
This would be helpful for music NFT producers here on Hive.
Las but not least random low life's like me can take advantage of their faucet, & connected market
https://caittoken.io/account/faucet/
Weed project getting the utmost respect
Green Rabbit has many sly nods to cannabis in their colection & is owned by a dispensary owner from cali.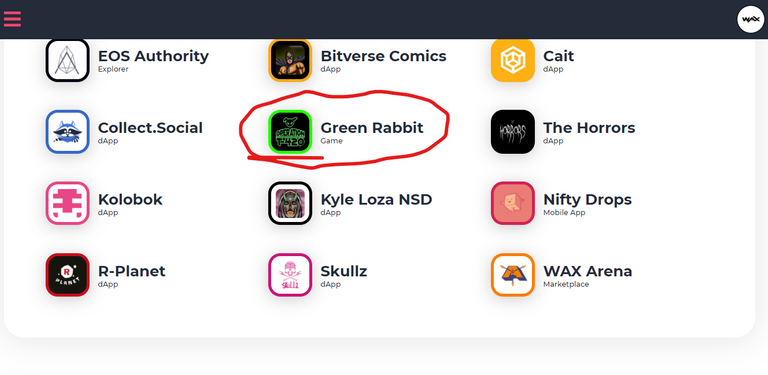 Well this little rabbit just got a Dapp listing on WAX cloud wallets main page, well done.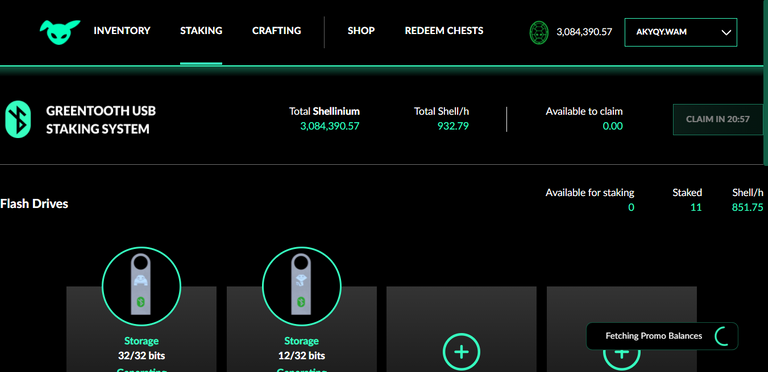 This projects Blockchain integration specialist is on point, with Staking, their own store / crypto, & crafting all up and running.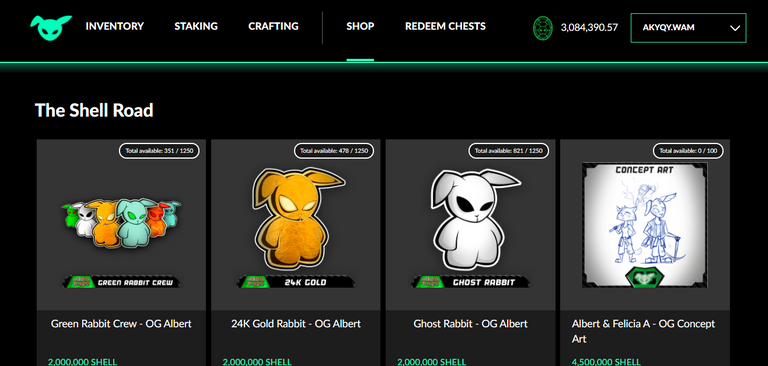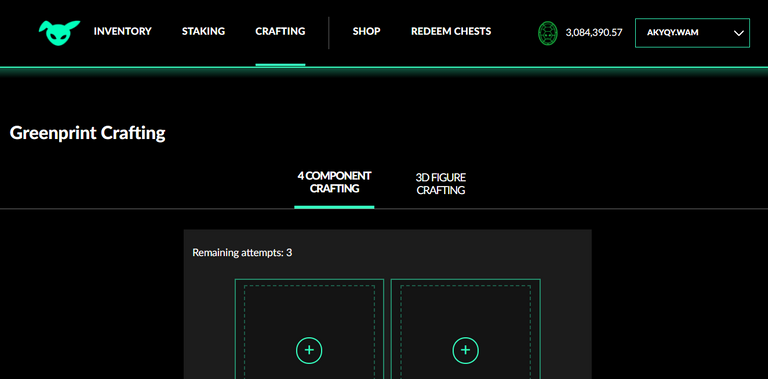 https://greenrabbitgame.io/
Nefty blocks

Yes I know by now everyone is sick of hearing about this project, I only repeat things when they need to be heard.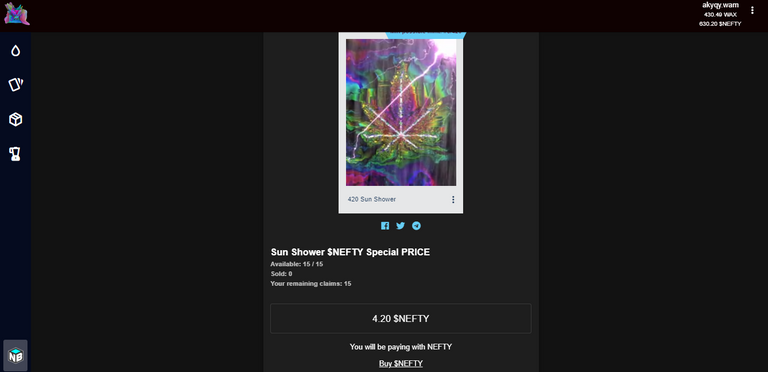 Their Crypto $NEFTY has already advanced a great amount Since it launched a week ago.
Already used as payment for collections on their site Staking just started and with this comes Governance.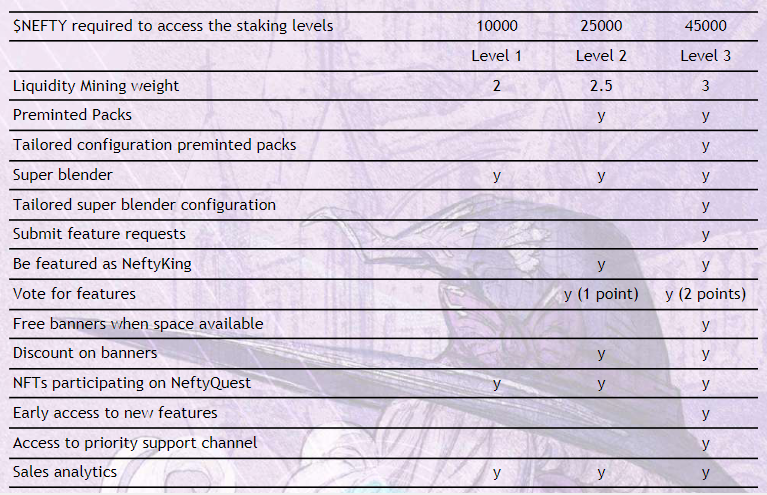 For NFT collections looking to be a cut above staking $NEFTY would do the trick Super Blends and Cross colection NFT blends.
So far I know of 3 HIVE collections featured on Nefty Blocks and 6 Weed collections.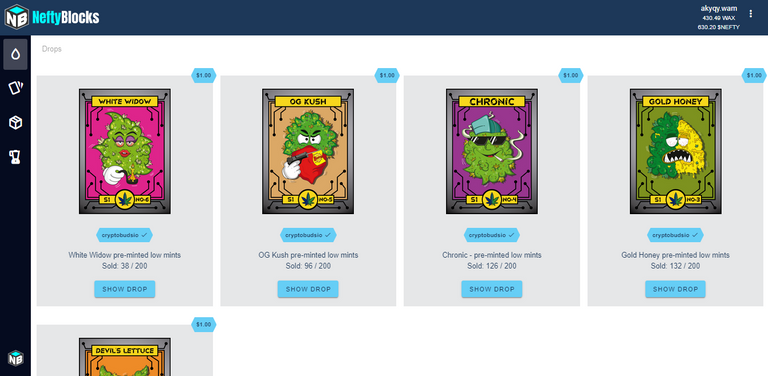 My new favorite launching Bud NFTs every 3 days
https://neftyblocks.com/c/cryptobudsio
My latest project
I have come to realize many of Hives services owners and Devs are far to busy to be bothered with learning an entirely new blockchain.
Given that I struggled with just how to make an NFT colection, that encompasses all of my favorite Hive content creators, services, and Tribes I almost gave up.
Had a blast of inspiration the other day though & came up with this.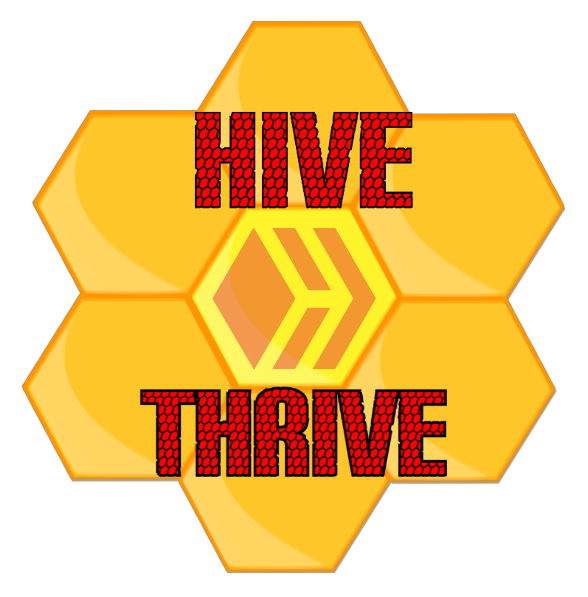 An NFT colection I'm going to call Hive Thrive, Still in the design phase & ill get enough $NEFTY for specials features maybe even further down the line get Cait involved.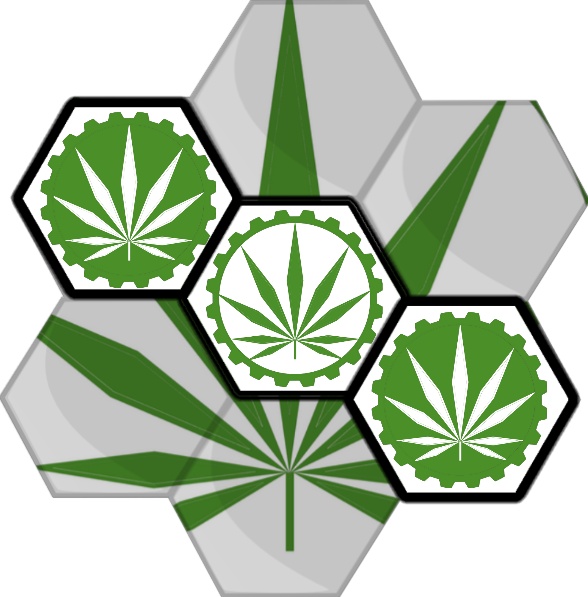 A few complications to this project exist such as getting ahold of and permission from the respective Hive services.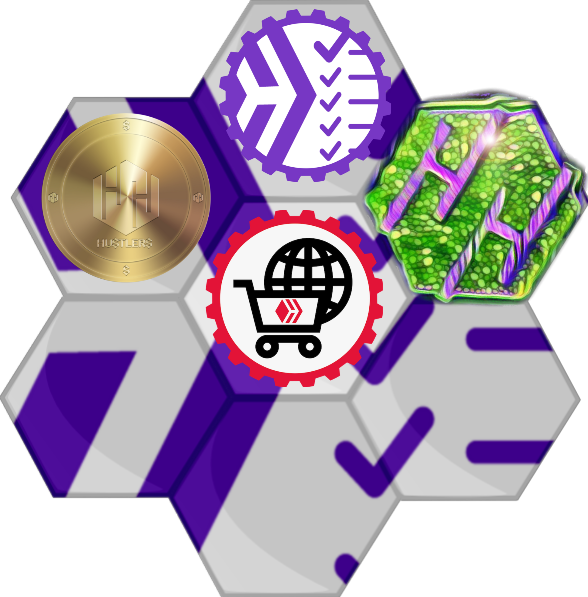 Now would be a good time to mention Hive list has their NFT market up and running, facilitating production of NFTs on both polygon & BSC for $5. I'm a little Busy today but ill be getting to this asap.
https://hivelist.io/nft-marketplace/
I'm not certain as to which direction I will take this NFT project but several WAX collections exist on both BSC and WAX or Polygon & WAX.
So the possibility of both being involved eventually exists, as for now I'm more experienced with WAX so ill start there once I have the go ahead.
However once I have enough projects give me the go ahead for me to request white listing like 5 or so then the real work can begin.
My plan includes NFT packs thus far & potentially tie ins to Hive projects but for now its simply commemorative.
Eventually should it succeed the colection will even introduce swarm packs featuring Hive users of note.
Hash Kings
Well I for one am Psyched for Raids, Hashkings keeps dropping characters on twitter introducing them one by one love it I cant wait.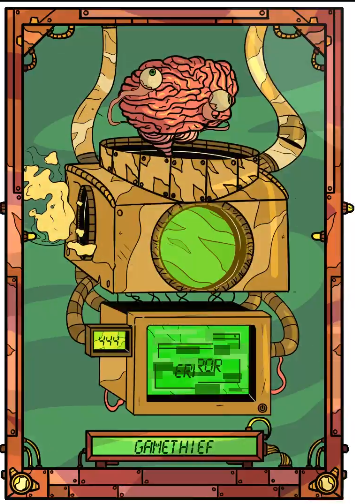 Though I'm not here to talk up the future raids yal do a good enough job there. I'm mentioning Hash kings today due to Fantom their crypto bridge partner.



Trending in first place for searches on coin market cap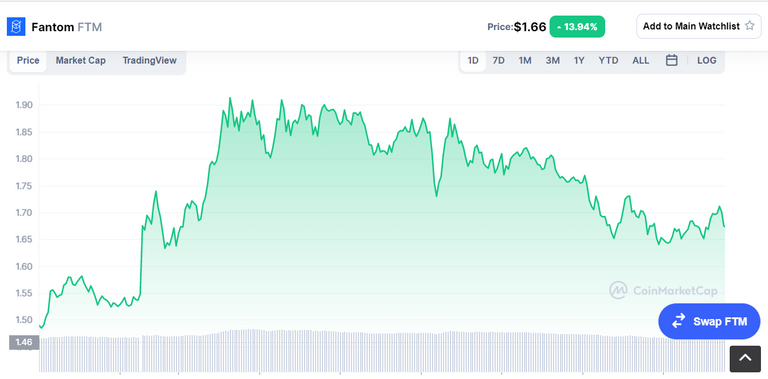 https://fantom.foundation/
Not a whole lot that can surprise me in this industry but this is certainly something that caught me off guard.
You readers may want to research this fantom project better there is a great deal I personally missed.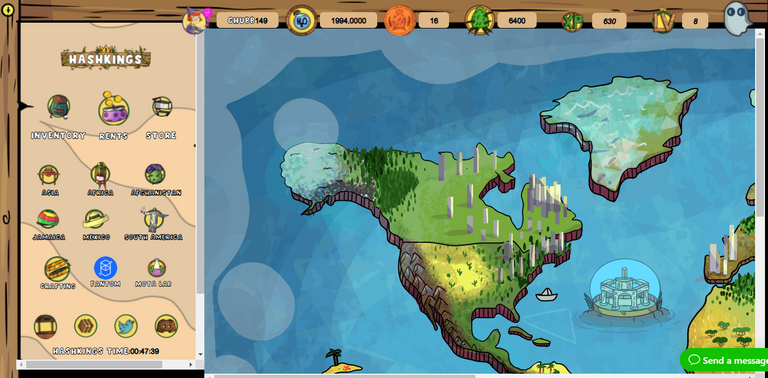 As for the game I'm progressing in my character level and MOTA staking.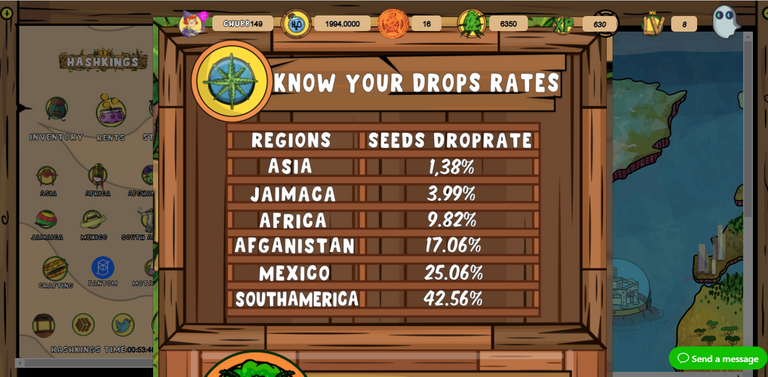 MOTA Staking generates seeds, you can obtain and stake MOTA in Game.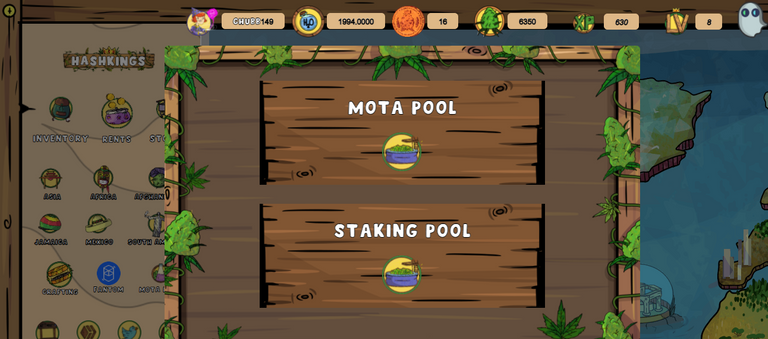 Blaze your BUDS to get MOTA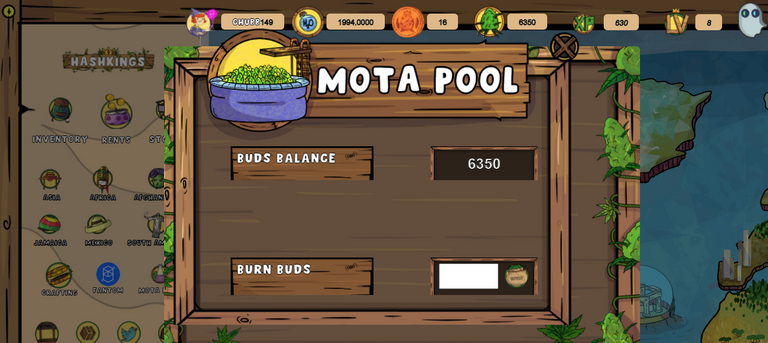 Now as for leveling up you twist up some joints for your farmer to level them up.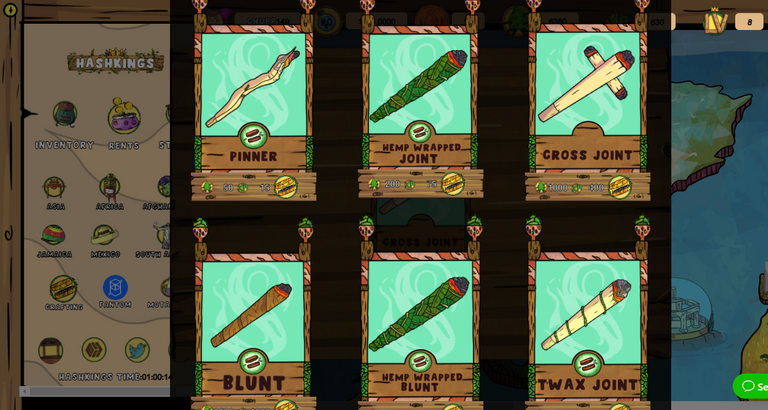 Everyone already knows I'm all about the airdrop life, Until someone makes a weed alt tip bot.
Little stunts like this will have to suffice for sending a fellow Hive user a Joint.
In my post for this post alone comment
pass it to the farmer on the left

Ill send you a NFT joint for Hashkings, 1 claim per user active until 9/16/2021 on this post only.
Depending upon how well this goes ill consider future projects like this one.
How buying NFTs on Nefty Blocks earns $NEFTY
Though only sort of weed related, Now that $NEFTY payments and staking are active this is something important users should know.
Buyers Liquidity Mining Quote from their White Paper
"Every wallet that buys NFTs on the Nefty Blocks platform will participate in liquidity mining and will receive a proportional share of the Liquidity Mining tokens allocated to buyers. When buyers use $NEFTY to pay for their NFTs they will boost their Liquidity Mining rewards by 100% compared to those who choose to pay with WAX. Their Liquidity Mining power is thus doubled. Additionally, wallets staking $NEFTY will be able to boost their Liquidity Mining power even further according to their staking level."
Liquidity mining pays out $NEFTY every Wednesday starting this week.


Staking is also active your $NEFTY wallet and staking can be accessed through the Nefty Blocks site.
https://neftyblocks.com/


Every Wednesday, 150,000 $NEFTY tokens will be distributed to people who have interacted with the Nefty Blocks platform during the previous week both buying and selling qualifies you for $NEFTY liquidity mining.
For the next 7 years this will happen!!!!!!
So buy or sell NFTs on Nefty Blocks & earn $NEFTY every Wednesday for doing so that week.
Staking increases rewards but is not required simply buy or sell that proceeding week.
This as well as Cait & their alt token inclusion + DeFi, is why lately I have been so persistent about both Tribes and users of HIVE making their own WAX NFT lines.
However I'm not that talented so I get not wanting to do, so for the less talented of us we have the buying option on the $NEFTY liquidity mining.
Buy $NEFTY here
https://wax.alcor.exchange/swap?output=NEFTY-token.nefty&input=WAX-eosio.token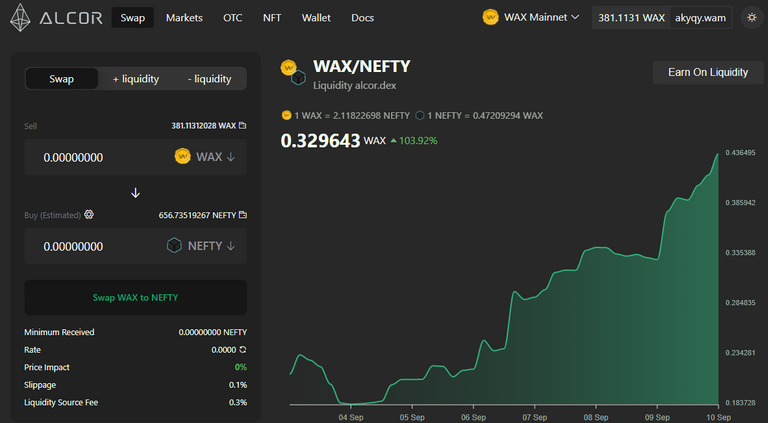 Pay in $NEFTY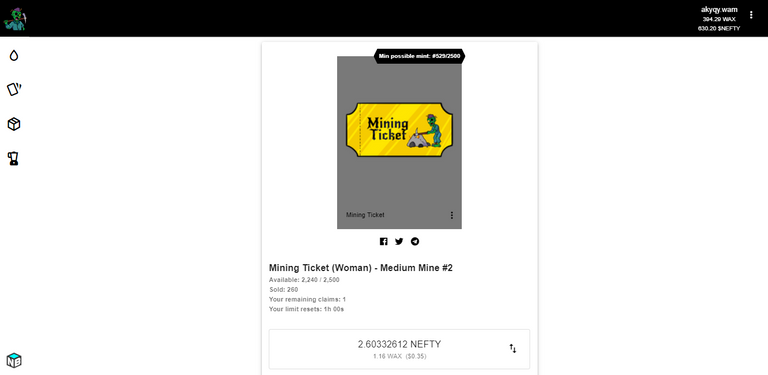 https://neftyblocks.com/c/zombiecoinzz
Works on every $NEFTY NFT colection as a payment option now.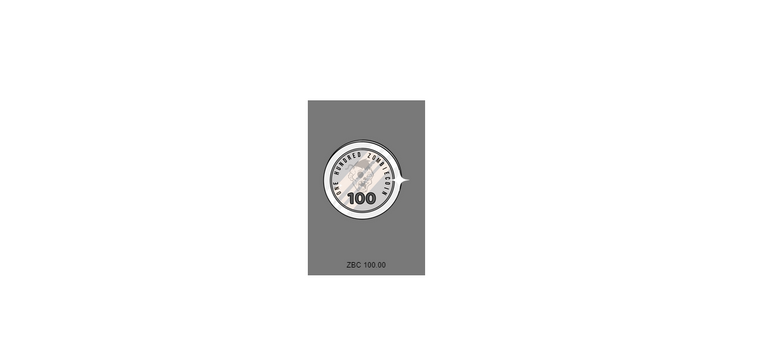 My favorites for profiting are Zombie coin miner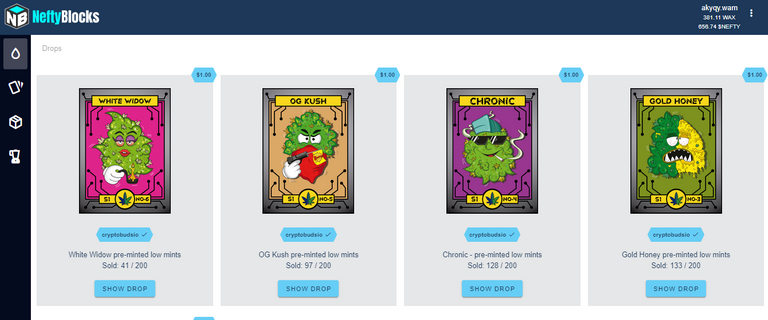 Cryptobudsio
https://neftyblocks.com/c/cryptobudsio


Cost $1 but we are all limited to one purchase of each a day for what ever reason they are popular.
Big names on Nefty blocks include
Metal War
https://metal-war.com/
Farmers world
https://farmersworld.io/
Alien Ships (has free NFT drop now)
https://alienships.io/
Uplift art
https://enter.theuplift.world/
Literally could be here all day explaining how many NFT projects are on Nefty Blocks.
Alien Ships
Wow this project just had a massive over haul improving the game play NFT function literally everything.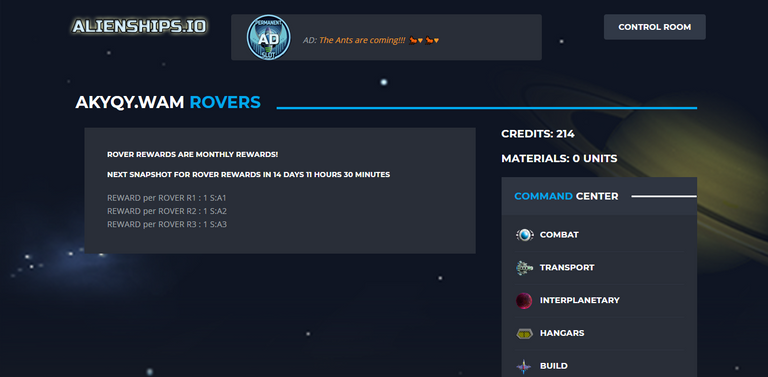 Above is a count down for a snapshot of your WAX wallet, Wallets possessing a NFT rover in 13 days as of writing will have a Ship NFT airdropped to them.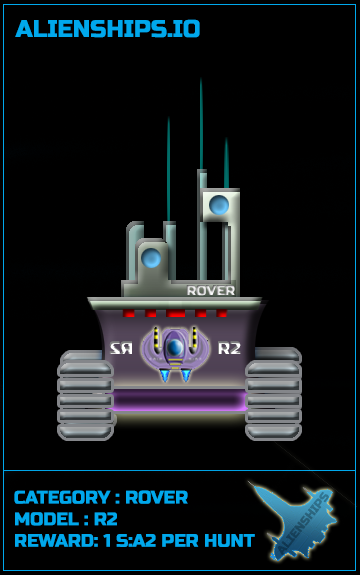 One of these any type gets a corresponding ship for every month
that you own the rover NFT.
Major Game play changes those that own an NFT ship can play the game those without have to purchase a ship.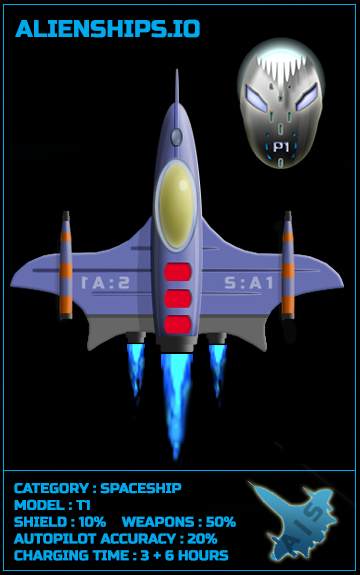 Aforementioned ship NFT is your ship in game, like asteroids or space invaders but I cant screen grab its to fast.
Like most projects I recommend originally a few months ago when I did a write up on this project it wasn't that good.
Soon I feel this will change as the games vastly improved so has their NFT colection, the combination of the 2 is on point & recommend you check it out.
Lucky reader gets one in todays airdrop
What I'm smoking
For those new to my Weedcash posts I do the what am I smoking section in weedcash posts so they get a shot at airdrops.
Weedcash was the first blog I posted on when joining Hive I still try to drop in a few times a week to give them access to NFT airdrops.
Also serves as a bi of a warning as every time I'm posting on Hive I'm smoking pot.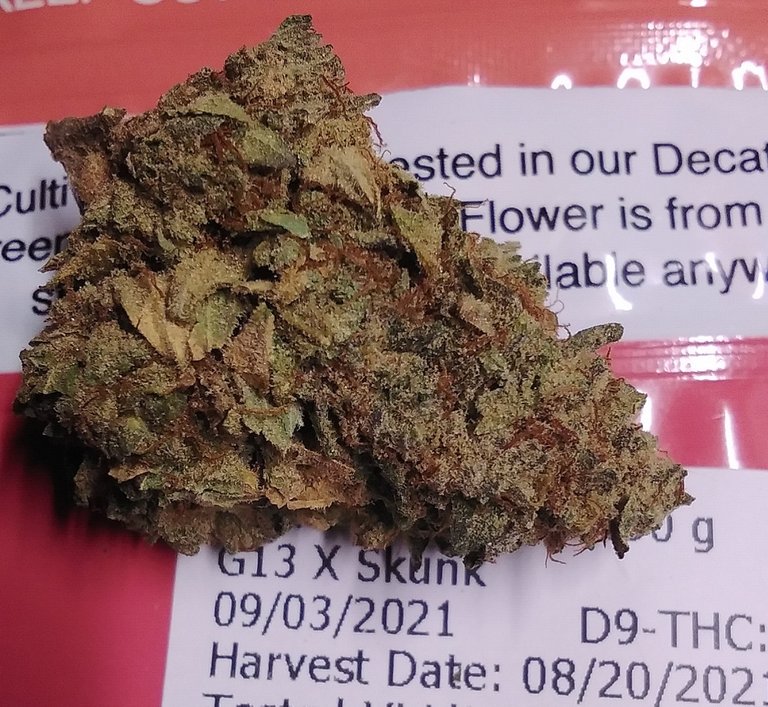 Today I'm smoking a new hybrid from Sun provisions
G13 x Skunk recently harvested and frosty as hell.



Sold this one to buy a stoner one and made a profit



Cant believe I even sold that for more then I paid $49, made $4 on that deal re rolled the money & got the one I wanted for $35.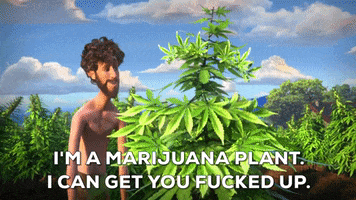 Speaking of weed
Smoking a bowl got me in the zone, I forgot to mention the Bitcoin Kid colection.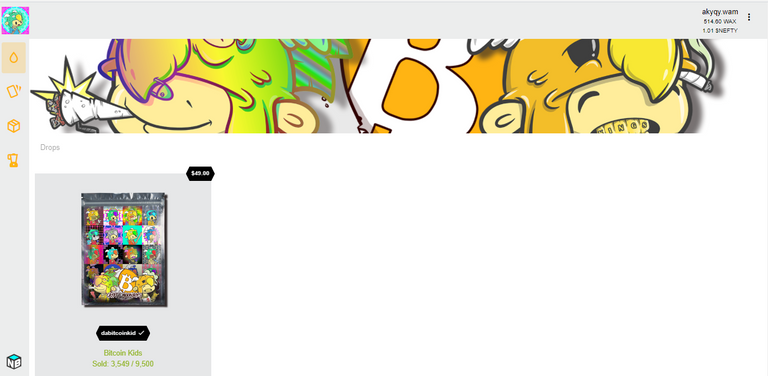 Weed friendly would be putting it mildly for this colection. The best part this sarcastic NFT colection with moon boys smoking joints, bongs, dabs, & blunts they are the #1 colection on Nefty blocks.



They are still having their pack drop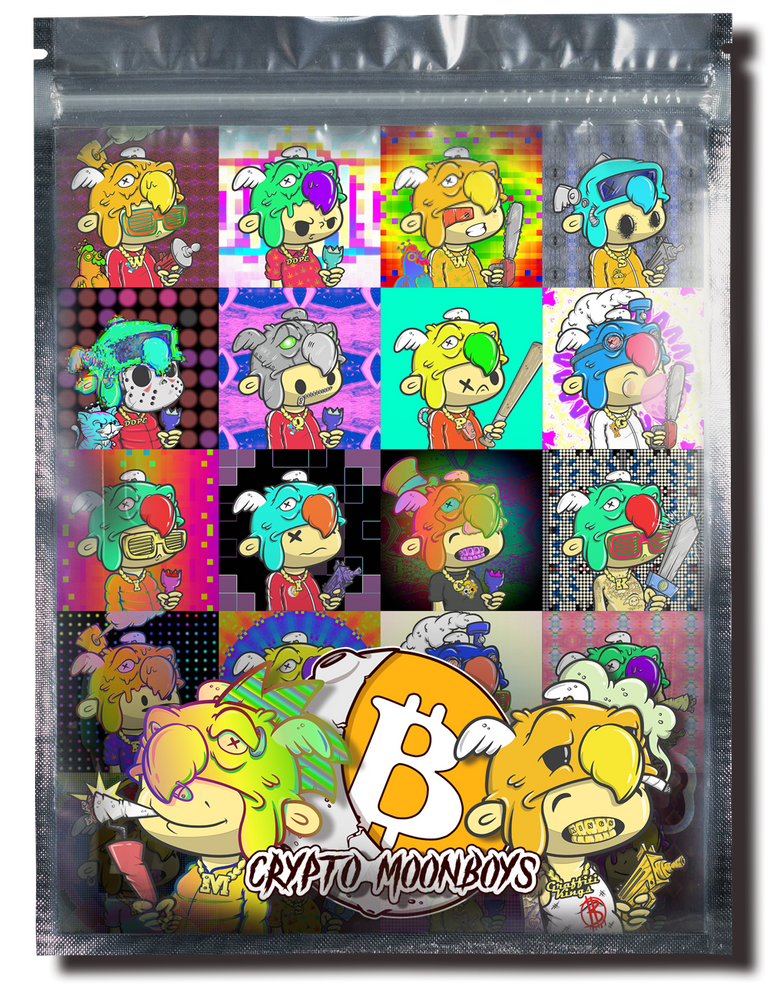 Packs cost $49 & you get a single one of a kind moon boy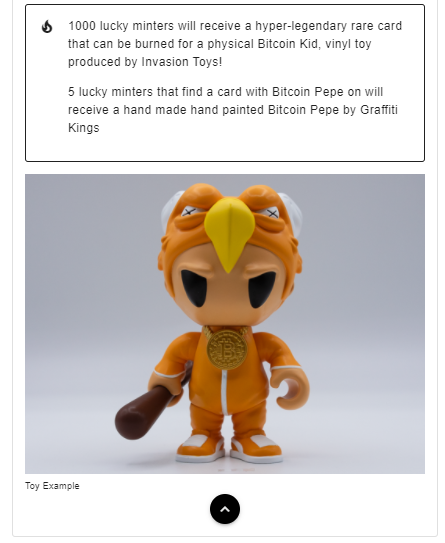 For reference they are a colection done with IRL merchandise as I was suggesting weedcash, Natural Medicine, & hash kings get into.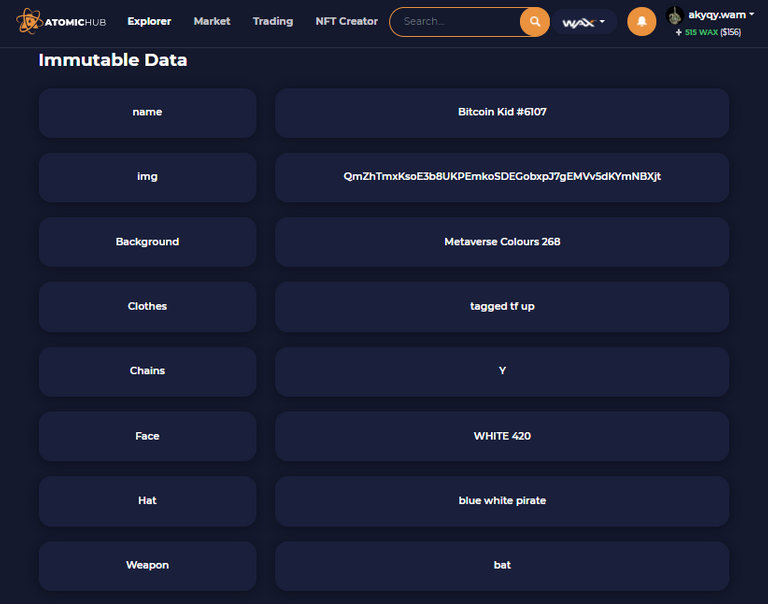 See all that above might seem like nothing right? Yea unless you have made NFTs on WAX before these categories define smart contract assigned traits via a boolean system.
A boolean expression(named for mathematician George Boole) is an expression that evaluates to either true or false. Let's look at some common language examples: • My favorite color is green. → true • I am afraid of computer programming. → false •
This trait assignment was done randomly at the moment the user opened a pack. Why does this matter at all?
I judge a NFT collections value on how skilled the developers are, collections with more rudimentary design represent more of a risk.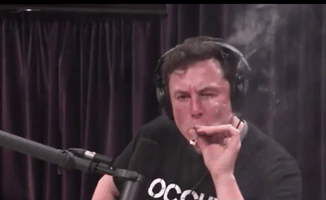 Yeah that's 2 weed WAX weed NFT collections now that hit the Number one spot for sales in 24 hours.
Song air drop
Never before has giving away a NFT song been easier, while a few WAX collections have done music NFTs before they tend to get rather expensive.


Cait that WAX Dapp I keep bringing up besides Nefty Blocks. Is facilitating the release of independent musicians songs in WAX NFT form.
Doing it in such a way where the artist pays nothing until the sale is made at which point Cait takes 10% commission.
https://caittoken.io/account/shop/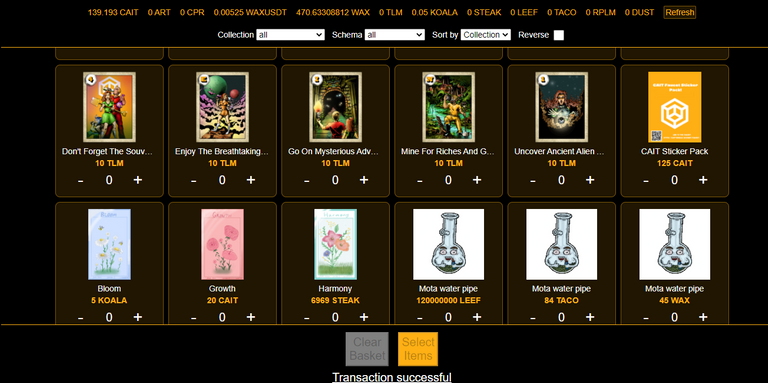 ALT coin payment options on their WAX NFT market selling normal NFTs, packs of NFTs, or song NFTs Cait has really enough features for a whole write up.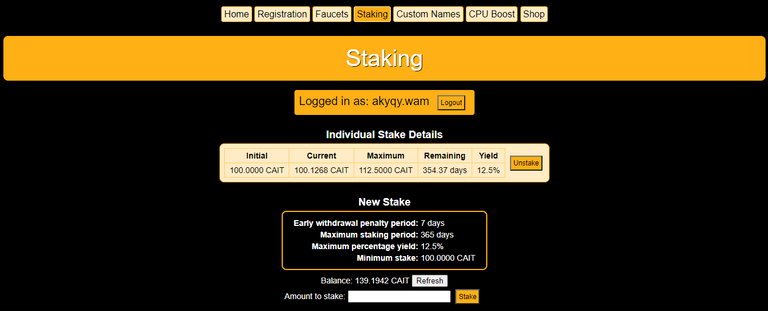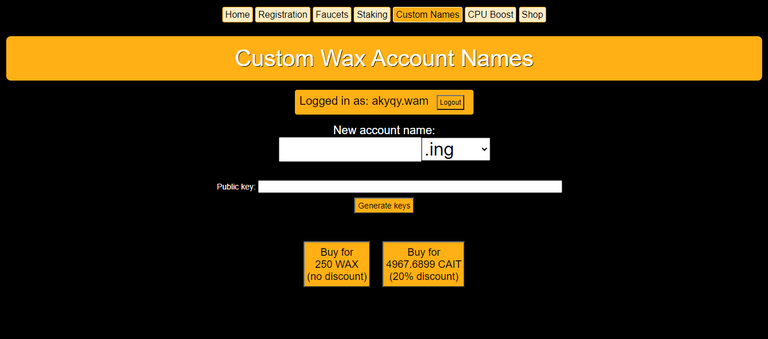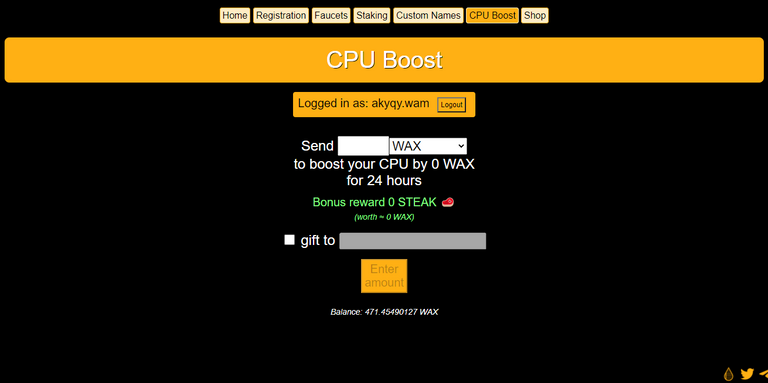 https://caittoken.io/account/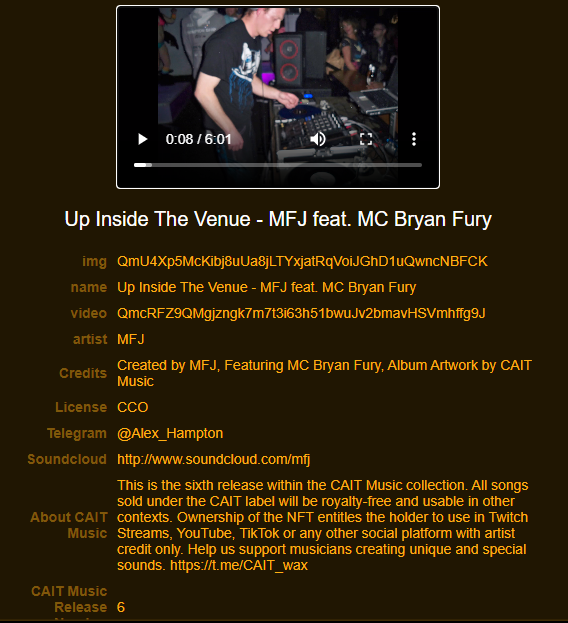 So think of this as my way of supporting the arts by dropping them out of the sky via airdrop.
The following link contains the NFT song shown above, one lucky reader can claim the link after which it will become inactive.
https://wax.atomichub.io/trading/link/336128?key=5J5bEmUZgNapgRgPpDAgjxGTZyib25a9oocqRiGvnv7NPU6R2re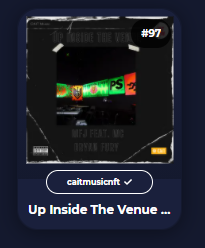 I didn't think to get the QR code but that's standard NFT airdrop link creation now both QR or URL.
Final mile paradox
While NFTs dont have anything to do with package shipment & their last mile of delivery costs being the majority of the cost total IE the (Final Mile Paradox).
I feel its an apt analogy in digital content distribution particularly assets on a blockchain NFTs. Why I vastly prefer WAX to all other NFT producing blockchains is its simplicity.
Someone with no knowledge of blockchain can sign in via their social media, google account, iTunes account, steam, Reddit, twitch, & a few others.
After that they could be listening to a NFT song you sent them, right form their web wallet without even understanding crypto.
Think of the power that has as a distribution mechanism and advertising in general.
Cait pack unboxing
Already stocking a number of NFT packs Cait came out of the gates hot with NFTs added daily including passes and packs.
https://caittoken.io/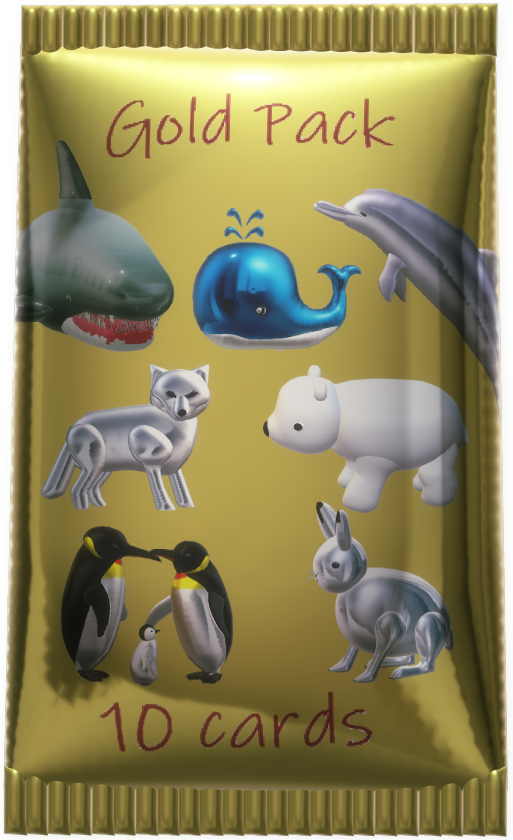 For example this one ill open now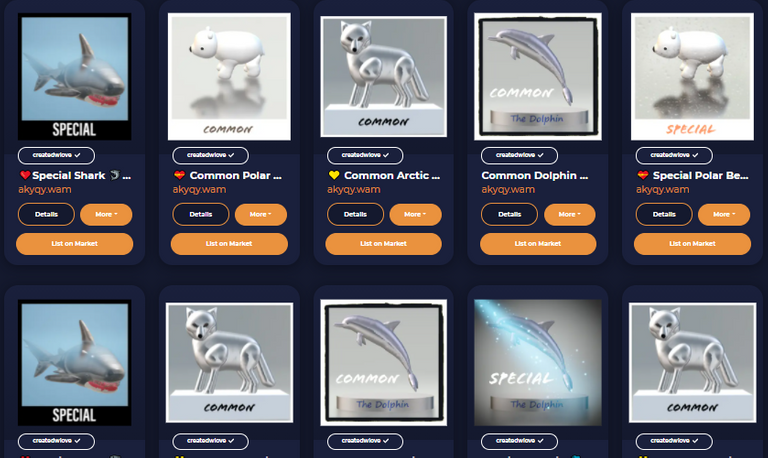 little uninventive but not horrible its just an example of how diverse this markets selection and payment options are.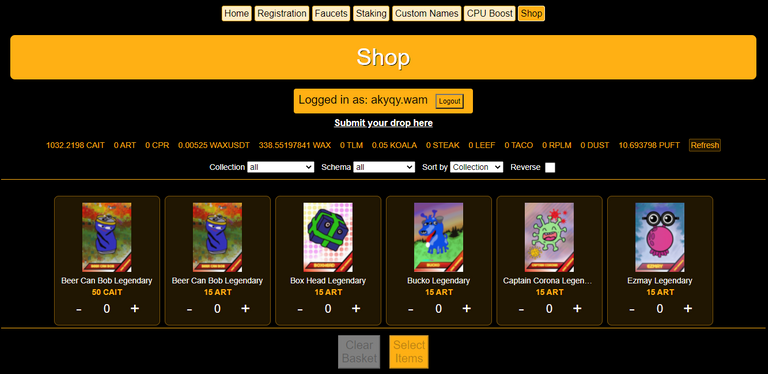 https://caittoken.io/account/shop/
If it wasn't good enough they take WAX alts they give the same coins away for free via a faucet right to your Wax wallet.
https://caittoken.io/account/faucet/
Triger a Tip bot get a NFT
Given the rise of popularity of my NFT airdrops & Since there are a few forms of Hive crypto which you can trigger a bot to distribute via a command.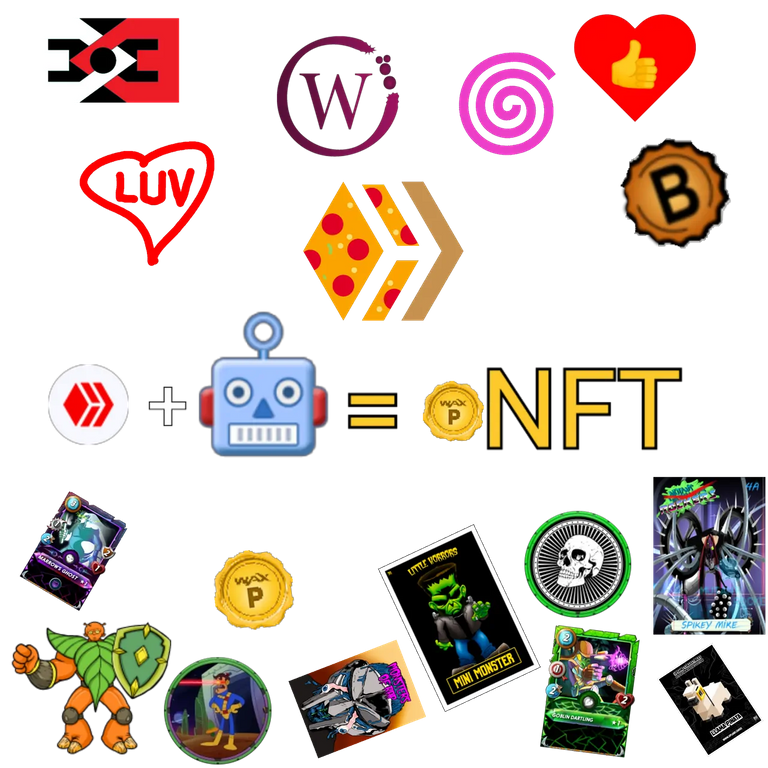 Why not do a secondary airdrop for those that want to participate simply trigger one of the (Tip bot HIVE alts) In the comments followed by your WAX wallet address.
Once I'm aware you have done so I will send a verified NFT for every coin triggered.



A list of some of the HIVE alts with this function.
BEER
WINE
HYPNO
LUV
ENGAGE
PIZZA
ALIVE
For any 1 of these received I will send 1 NFT to the specified WAX address. No limits trigger as many as you want Ill send a NFT for each.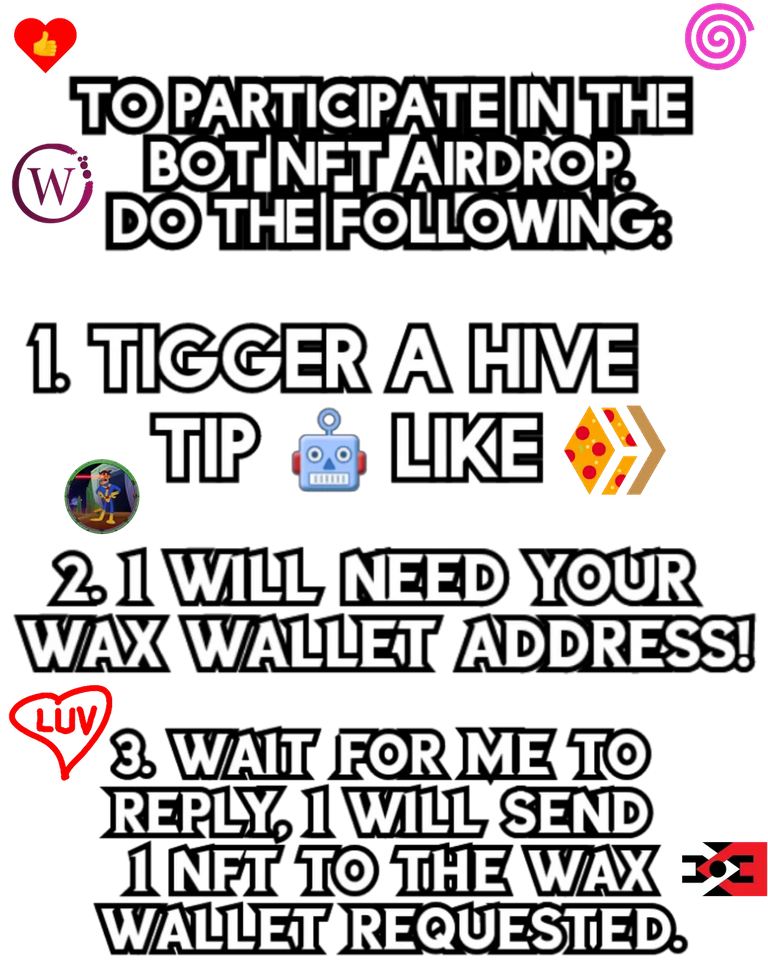 It may take a while but I will respond once the NFT(s) are sent to verify I have done so.
Air drop URL
In every post I airdrop WAX NFTs via a URL which can be claimed by the first lucky reader to click it, after its claimed once the link will no longer be active. If your the lucky reader that claims the airdrop please let other readers know in the comments it helps.
https://wax.atomichub.io/trading/link/336856?key=5KBYJ9DNyJmd2hifiDArFyfrh6X9hMt7HgLWPVDPYVa4t8Xj5ix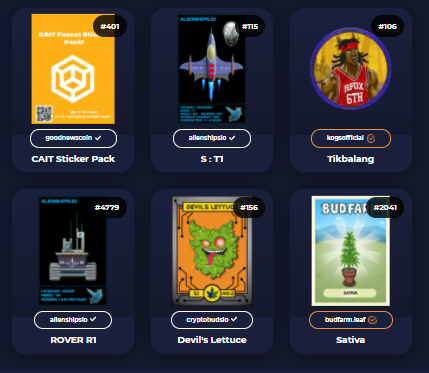 Dont forget if your the lucky reader to let the other readers know in the comments it helps. Also If you have any comments or questions about todays write up let me know in the comments.
When my posts do well airdrops get better so please re blog, like, comment, and subscribe to get more large airdrops just like this one.
Perhaps your interested in purchasing any of my NFTs from my ever expanding collection you may do so here.
My stock constantly rotates so it changes daily
https://wax.atomichub.io/explorer/account/akyqy.wam
Free WAX game play to earn
https://prospectors.io?waxref=akyqy.wam
https://rplanet.io/
https://collect.social/referral?r=akyqy.wam
BSC ALT tipping Social media platform
https://www.torum.com/signup?referral_code=chubb149
Thunder Token is free to mine off a phone app & recently it was bridged with BSC as well as being Bridged with ETH already so its currently shooting up in value. You can still produce it for free here's my referral link.
https://mining.thundercore.com/referCode?referralCode=WMONVM



https://www.risingstargame.com/?referrer=chubb149
https://www.cryptobrewmaster.io/game/invite?ref=3d5efa435682425384e9aeb6236ab07e&code=AlphaBonus
https://splinterlands.com/?ref=chubb149
https://www.hashkings.app/login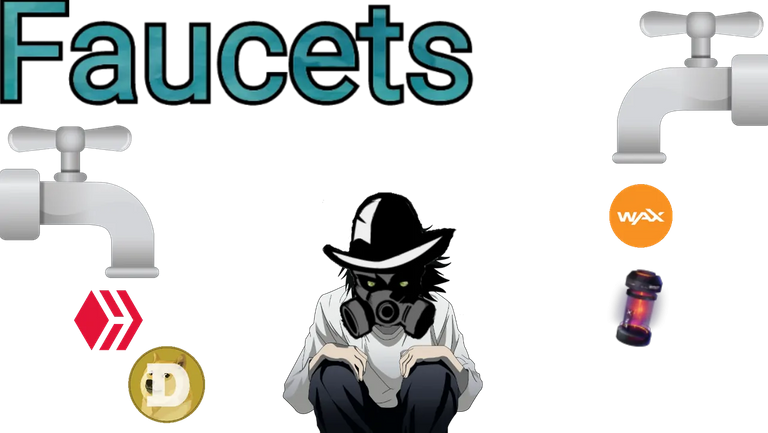 Hive direct payout
https://giftgiver.site/faucet
WAX alt direct pay out
https://caittoken.io/account/faucet/
WAX & HIVE indirect pay out
https://coinfaucet.net/?ref=4e6a49344d54673d
Play to earn BTC ETH DOGE
https://rollercoin.com/?r=k3801qv5
Weed crypto or NFT services
Quick run down of a few weed crypto & NFT services across a few different blockchains, Also some cannabis investment services ECT.
Cardano Weed NFTs


https://cardanobudz.io/
Juicy fields pot plant investing



https://juicyfields.io/
Strainz-BSC NFT line with crypto



https://strainz.tech/about
Legal Leaf- cannabis legalization movement crypto on BSC


weedcash- one of Hives cannabis friendly blogs



https://weedcash.network/
Natural medicine- Also a weed friendly Hive blog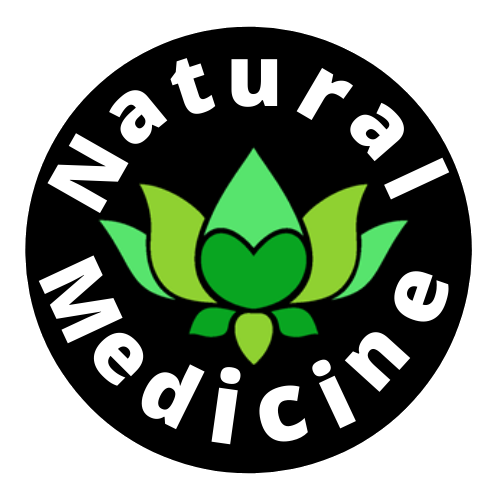 http://www.naturalmedicine.io/
Stoney baloney-WAX NFT pack drop(active sale)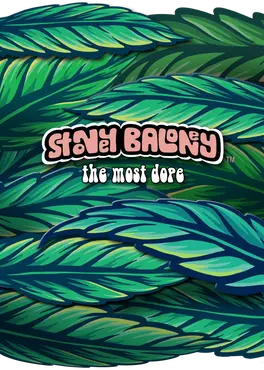 https://wax.atomichub.io/drops/81372
Cryptobuds-WAX NFT colection based on cannabis active colection.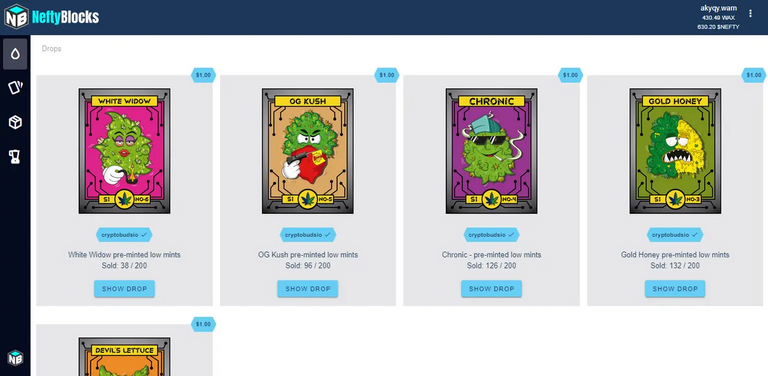 https://neftyblocks.com/c/cryptobudsio
Bitcoin kid- WAX NFT line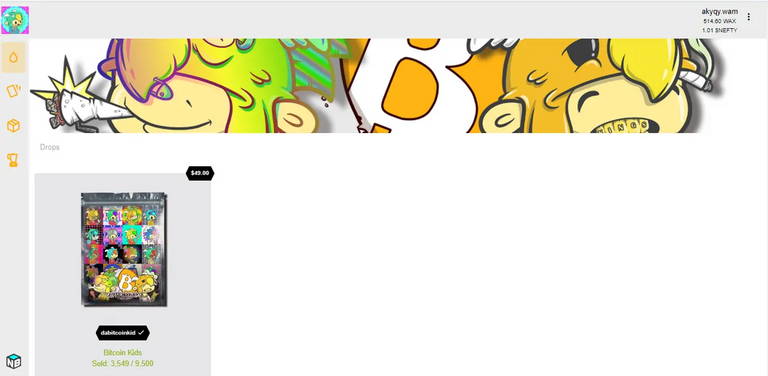 Pack drop
https://neftyblocks.com/c/dabitcoinkid
site
https://cryptomoonboys.com/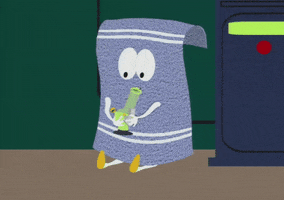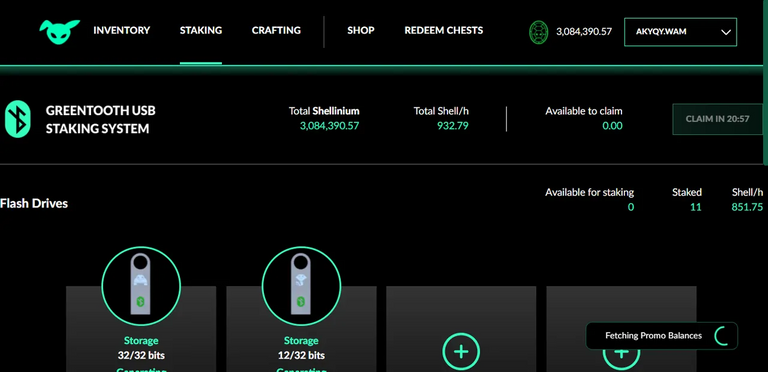 https://greenrabbitgame.io/
---
---