Cannabis NFTs & Play 2 earn games + (WAX NFT airdrop 1st of 3)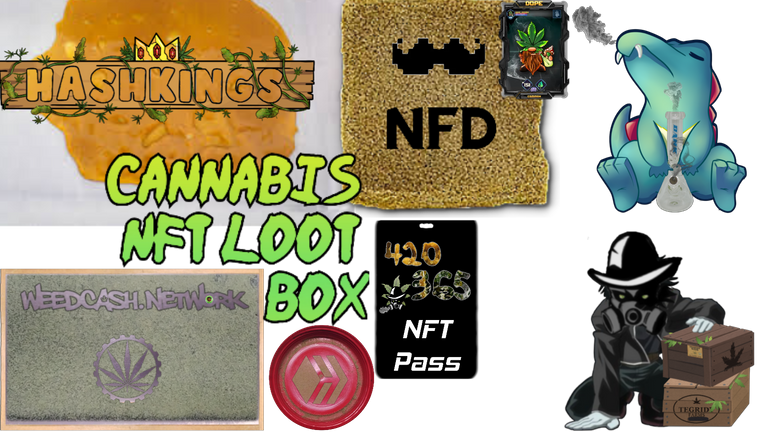 Focusing on Weedcash NFTs, Hashkings, Non Fung Drugs (NFD), & other cannabis themed play to earn games today. A little different then usual as all of these are cannabis related Dapps / NFT collections.
This is mostly due to my planned Weedcash NFT launch this April for 4/20, My plan is a year long NFT pass giving owners monthly NFT Drops for ownership.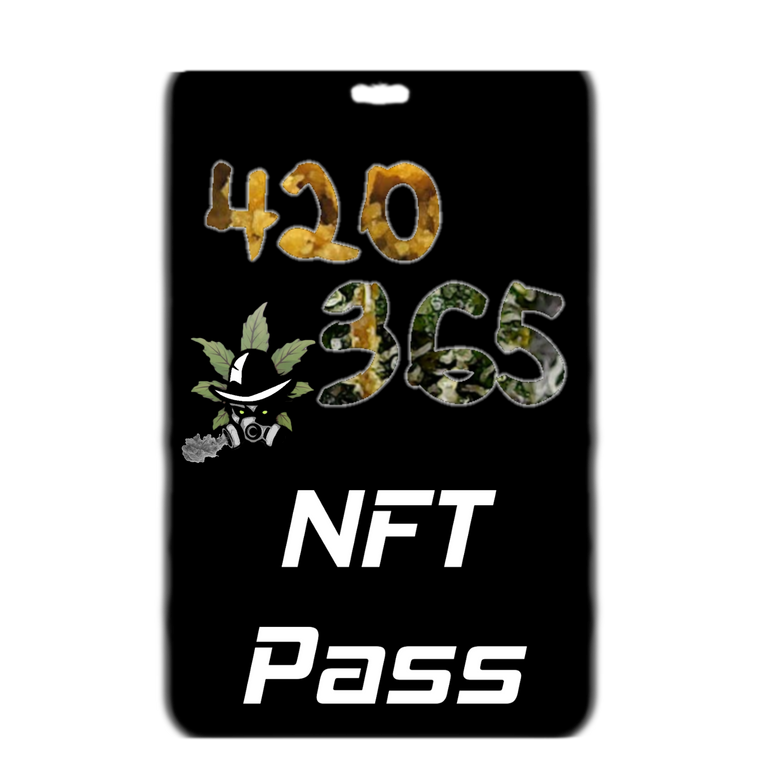 My plans which ill elaborate on latter in the write up serve in essence as advertising the NFT cost essentially paying for the Monthly drops for the year. Promoting my Weedcash NFT collections as well as other Weedcash NFT collections. Even going so far as to include Hashkings NFTs on occasion.
However First I'm going to go over a few cannabis themed play to earn games both on HIVE & WAX.
Nonfungdrugs (NFD)
This WAX blockchain game NFD is actually rather interesting, this NFT colection started out a year ago without a game planned. As the original design of NFD was to simply have cannabis NFTs with a Blend use case no game.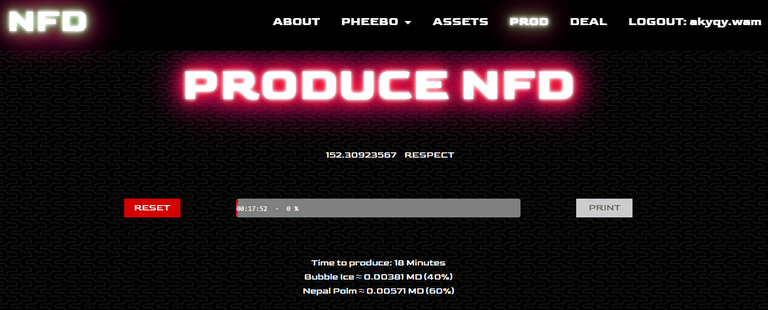 NFD went from a basic NFT colection to a Sci-Fi themed space drug dealer game.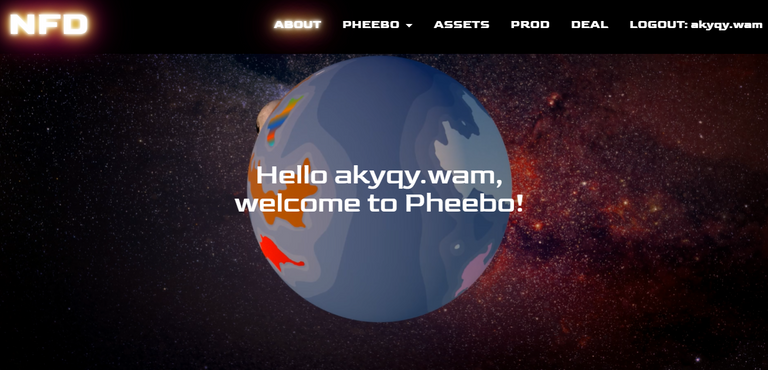 Though this sounds like then have been micro dosing on the larger side of the scale NFD still has a rather unique mechanic in its production game type.


Staking one of 5 different game passes, a crew member NFT, a Bag NFT, & a 3d printer NFT you can then mine portions of a NFT.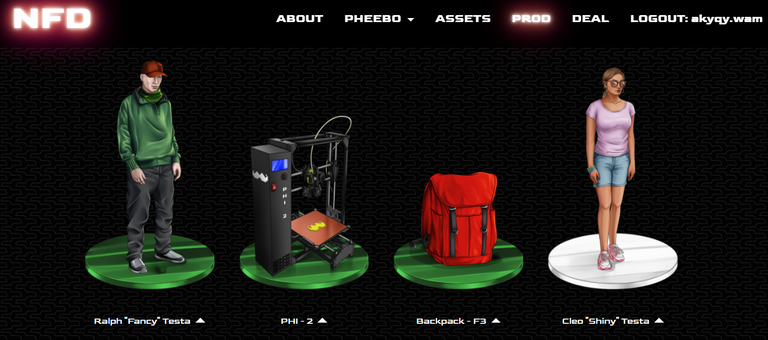 Once you have 100% of a (NFD) NFT mined you claim it to have it sent to your WAX wallet. This is the reverse of your typical clicker that typically generates crypto not portions of a NFT.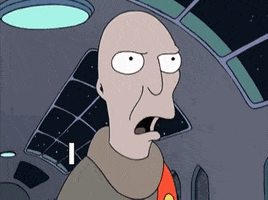 While not ground breaking equipping different printer NFTs produces different (NFD) NFTs.



They recently launched the Hash printers like the one I currently use the gen 1 printers look like this.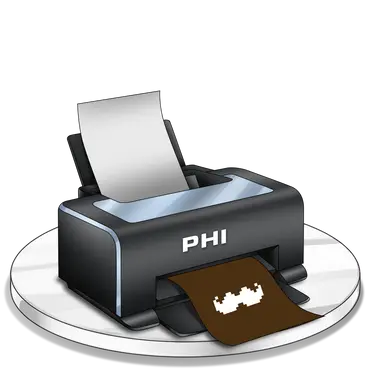 Gen 2 👇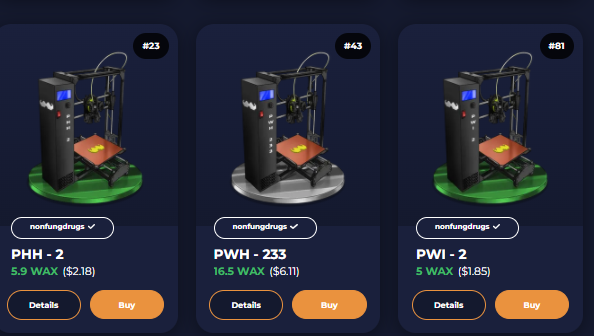 The call letters at the end of your printers name determines the type of Hash or Cannabis (NFD) NFT you produce.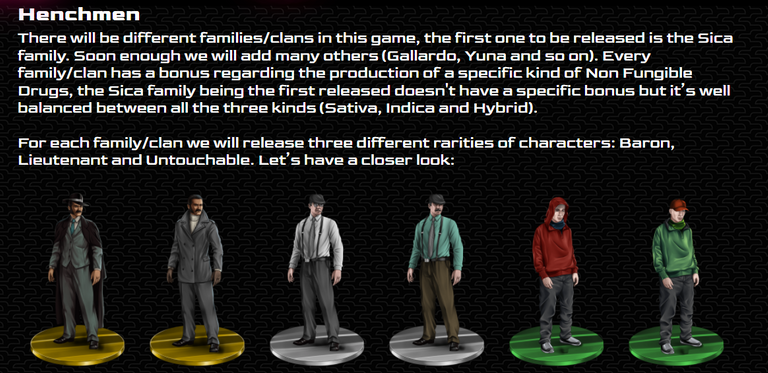 All the NFTs equipped ultimately effect the type of (NFD) NFT produced how long it takes to print & its overall rarity.



Keep in mind as complex as this is already this is a singular game mechanic & type soon they will introduce (Deals). Like Hash kings raids I speculate its a separate earning mechanic.



Blending then keeping the Blended NFD NFT will generate NFT or crypto rewards monthly. The blending is done on the same site all WAX collections blend on Nefty Blocks.



https://neftyblocks.com/c/nonfungdrugs/blends
Rather interesting how far this basic concept has come over the past year & I'm honestly impressed.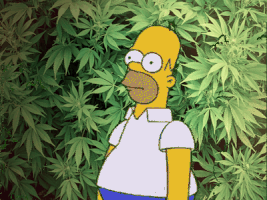 The more you mint the more respect you build, the more you blend the greater the rewards you receive. NFD rewards users that consistently play & that's awesome with the new dealer game type its never been a better time to start playing NFD.
https://play.non-fungible-d.io/#start
Hash Kings
Hash Kings a HIVE play to earn I have been playing since launch is another Blockchain game impressing me with how far it has come.



When making a blockchain game from scratch it takes time to streamline the user experience.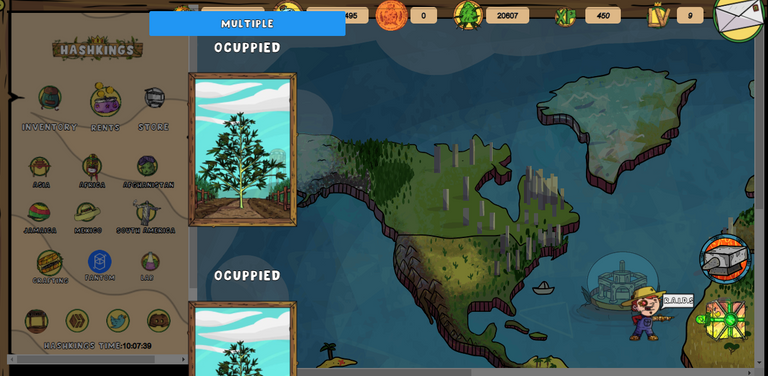 Hash Kings recently added a multiple button on the land plots.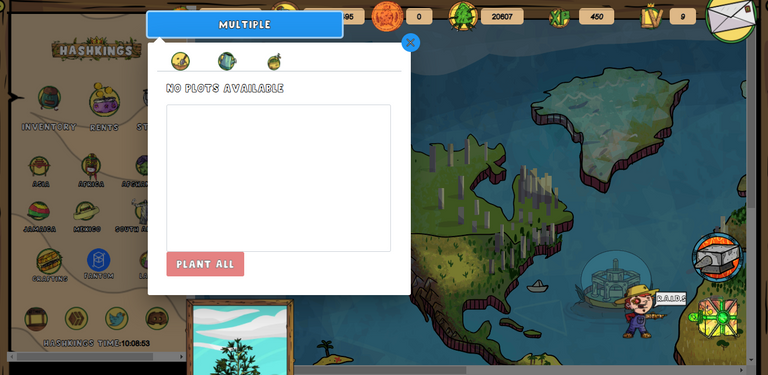 Now users can water, harvest, or plant with all plots simultaneously in the same region.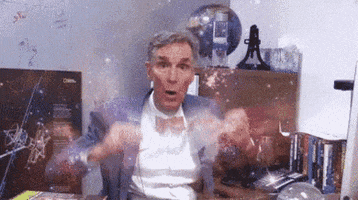 This mechanic sounds simple but its game changing taking what was a 20 min process down to a 5 minutes at most. Unfortunately I cant get it to work yet my guess is it involves assistant NFTs.
This type of change sounds simple but grouping multiple executions on the blockchain ledger together simultaneously isn't that simple.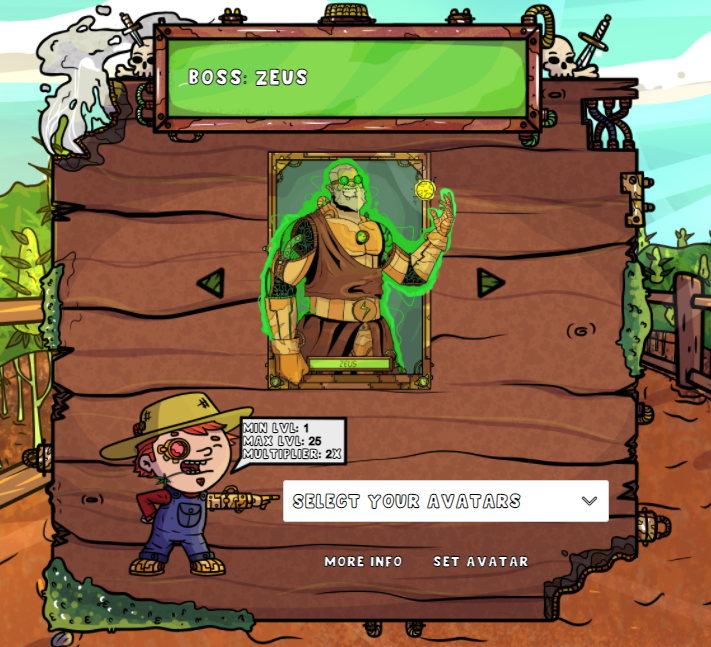 Raids introduced a separate earning mechanic revolving around the players avatars, recently they added the option to use instead of just one avatar to use several at once.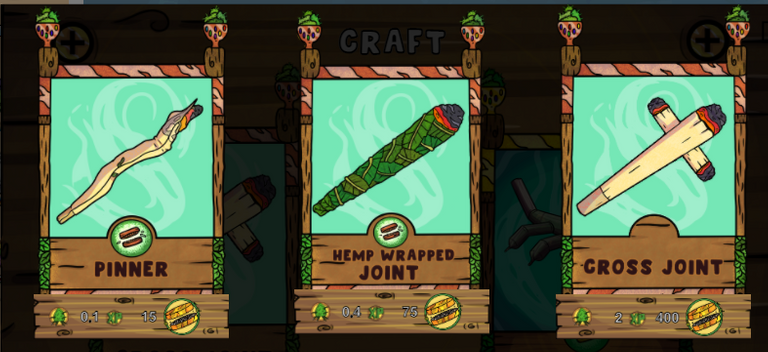 Raids also incentivize Leveling up your Avatars either by smoking joints or utilizing their blending system in the forge.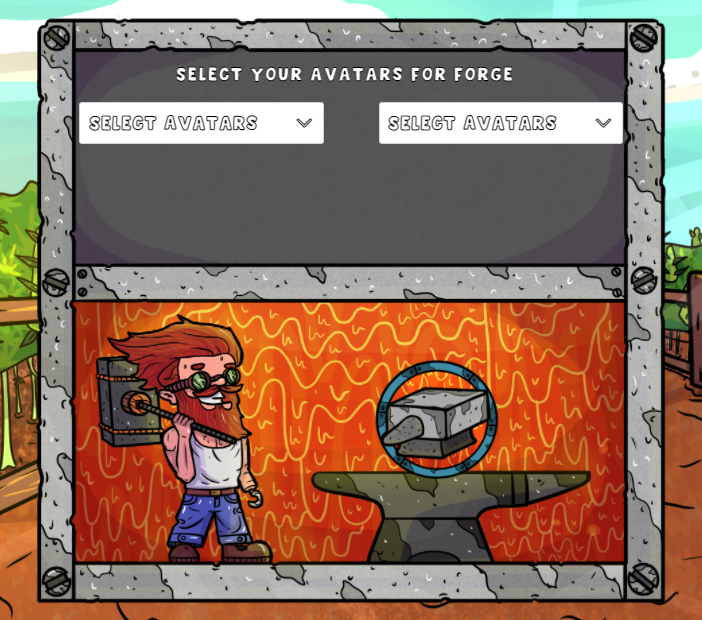 Update after update sees this simplistic game Hashkings become anything but simple. Now with full farm automation on the horizon I cant wait to see what comes next.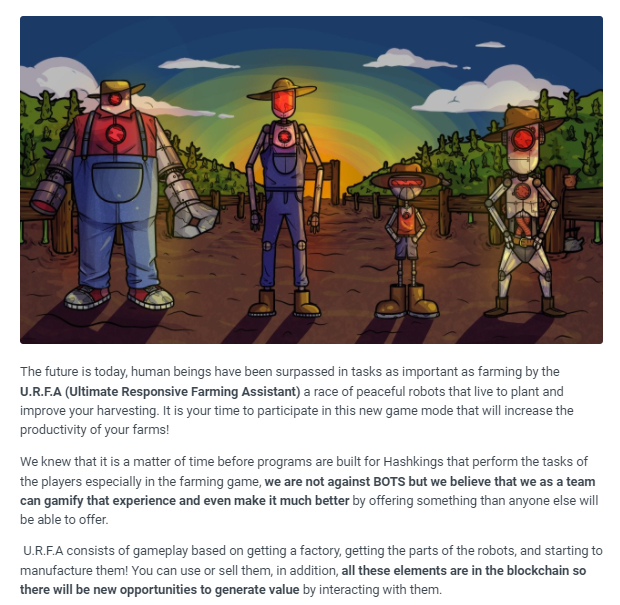 Boys being built via a NFT fragment system fragments being provided by factory NFTs.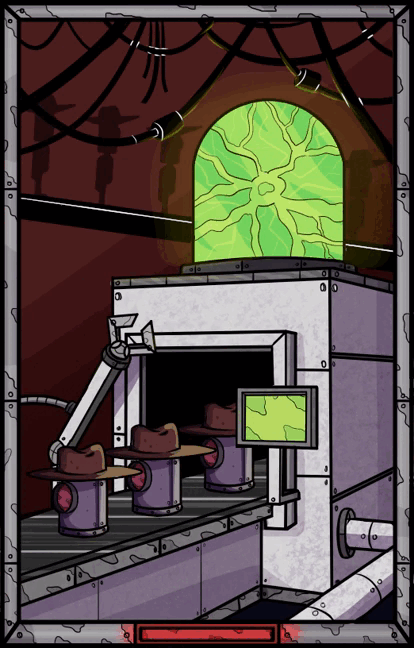 Assistants can also provide harvesting bonuses this is once they become available I'm getting my info from this.
https://hashkings-2.gitbook.io/getting-started/
The hash Kings gitbook full of all sorts of useful info including info for changes not yet implemented. Given the new streamlined game play I cant recommend hash kings enough.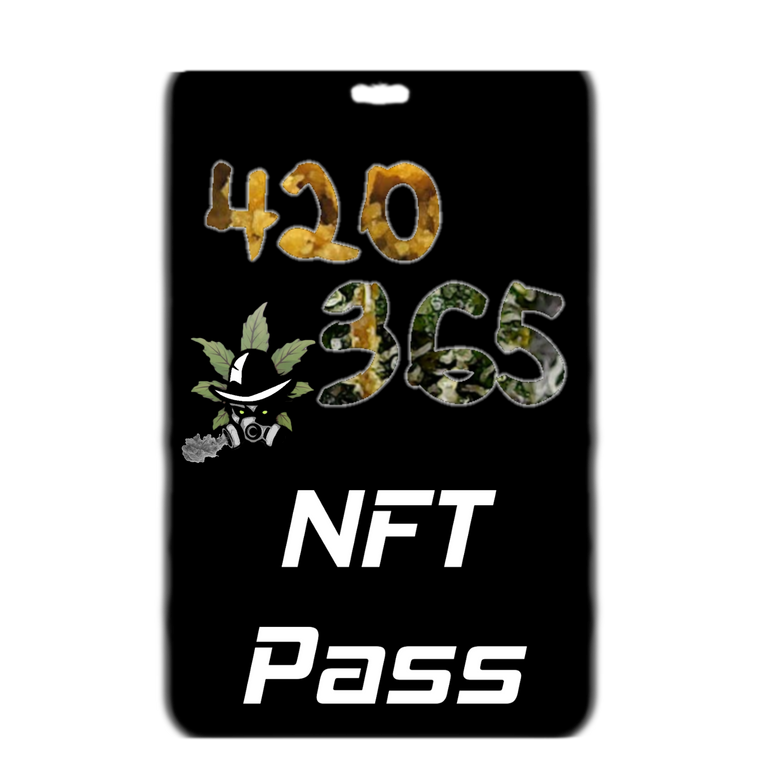 This is partly why I wanted to make my Year long pass NFTs on the Weedcash NFT market. Using my posts more or less frequented on multiple Blogs for airdrops + NFT info to promote HIVE projects like Hash Kings, Dcity, & Weedcash.


It is difficult promoting both cannabis & blockchain projects as most of the internet seems to confuse NFTs with just pictures. Granted some are & I'm guilty of making more then a few myself which are simply limited production images.
Something like a NFT loot box subscription the NFT pass serves more of a function, Showing both the owners & observers the potential of HIVE NFTs & games.
NFT Loot boxes
An idea I had been mulling around for a while now NFT loot boxes, specifically HIVE loot boxes. Of course the term loot box not being a literal physical parcel, just like an NFT which grants the owner monthly random NFTs.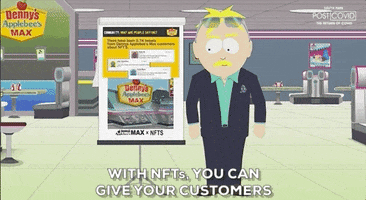 Reasons for doing this in essence I noted that loot box sale figures dwarf that of NFTs of the same value in sale volume. This was the same NFT colection so odiously packs or loot box NFTs have a greater appeal.
In addition to being a good deal for subscription holders in most cases, this also serves as incredible project promotion. Loot box subscription NFTs also display the strength of having assets on a blockchain.
HIVE isn't the easiest blockchain to start using so projects like this displaying the strength & versatility of HIVE having Tribes with NFT stores, Even real life merchandise in some cases. NFT stores on the HVE tribes is new ground but its in its infancy, many dont know what to do with it.

Verifiable transaction data & asset ownership are some of the core strengths of NFTs. It makes since to try our best & capitalize on this, thus why I have been focused on the NFT loot boxes.
Why a Weedcash NFT Loot Box
Not that I will necessarily only do this on Weedcash for now I'm white listed on Weedcash to produce NFTs. Cannabis NFTs play to earns & blockchain projects in general have a rough time as its a double negative with advertising.
Projects like Weedcash, Hash Kings, & Dcity can use promotion like being part of one of the first NFT loot box Projects.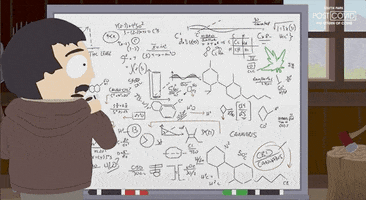 My intention is to produce 10 1 year passes 20 total they grant the owner each month a different set of cannabis NFTs on HIVE. Starting on 4/20/2022 & active until 4/20/2023 paying out each month to the NFTs owner throughout the duration.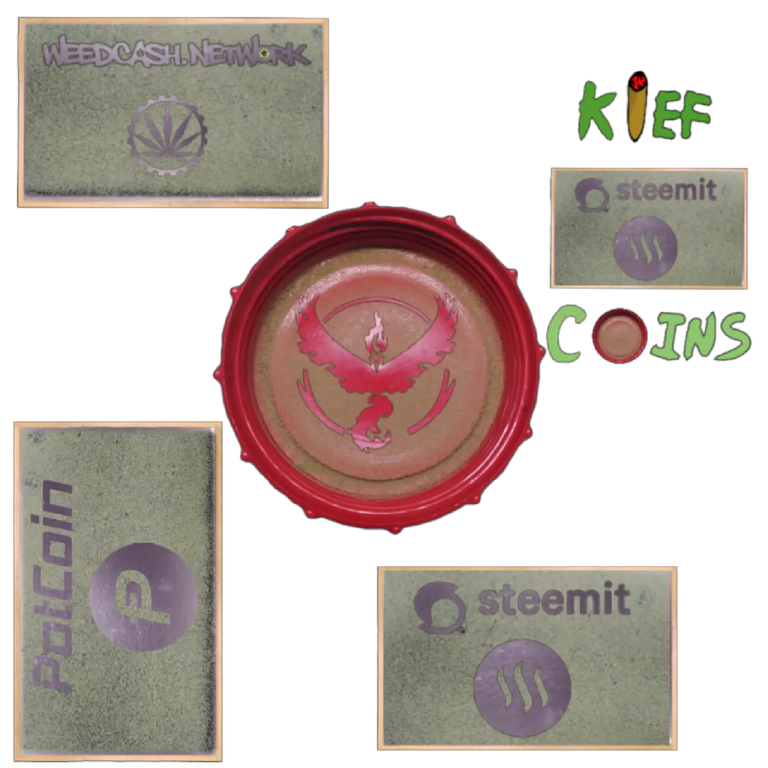 The NFT pass holders can expect pass only NFTs from my collections not sold on the market. NFTs from other Weedcash collections anything cannabis related on the HIVE blockchain will be possible.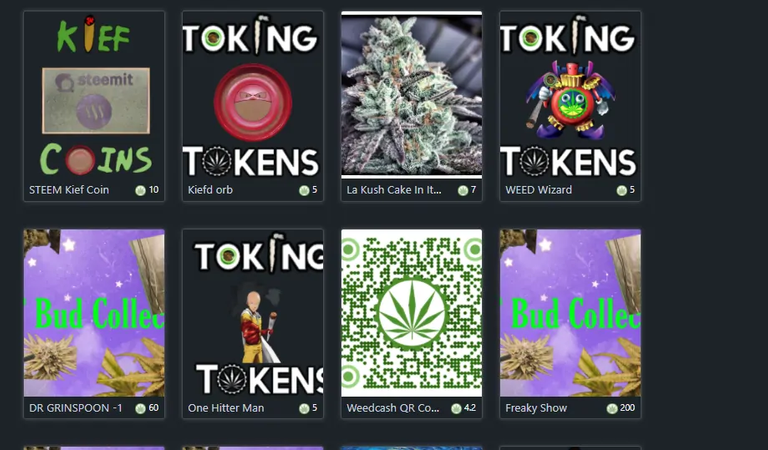 My NFT passes will be available on the Weedcash NFT market Starting in April. The year Passes will start at 2400 WEED roughly $40 at the time of writing. Owners for the entire year should expect $50 minimum in Cannabis NFTs spread out across 12 months.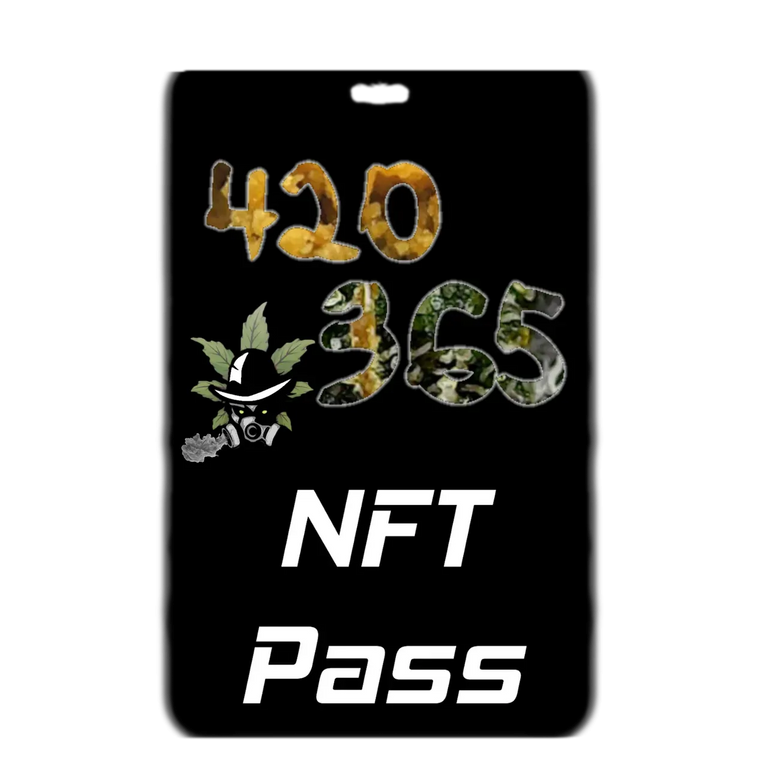 Given the high price Tag ill mint 1/2s 10 of these as well the 1/2 passes function until 8/20/2022. These sell for 1,420 WEED making the year passes slightly cheaper.
What I'm smoking
Have not done this in a while now, the what I'm smoking section is a call back to when all my posts where Weedcash posts. I kept dropping by to Weedcash before they had an NFT market, so to be able to post there I would include a section depicting the cannabis I smoked while writing.
I did this mostly because Weedcash gave me my starting collateral that I rolled into Splinterlands. Getting stoned & writing about cannabis started all this, so I tried my best to give the users a shot at my airdrops.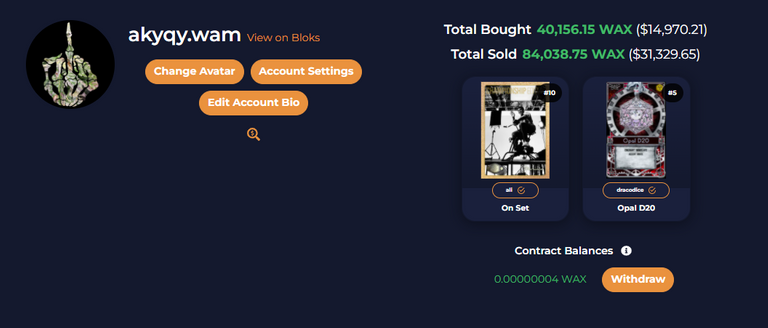 Though I write quite frequently about WAX I owe everything to HIVE & Weedcash as this is where it all started.
Today I'm smoking a strain with 27% THC 0.1% CBD named Back Cross Kush Mintz S1.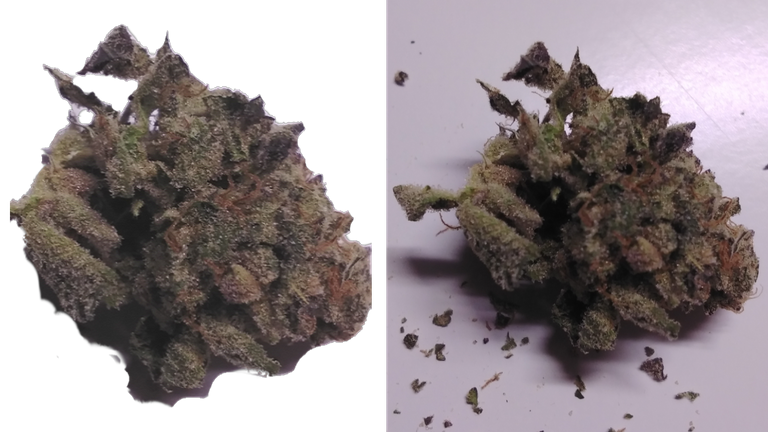 Science!!
Weedcash NFT airdrop
This is for HIVE users only for todays Weedcash post there is an extra airdrop of 3 of my Toking Token NFTs. To participate re-blog this post on HIVE then comment #tokingtoken.
First 3 to do so get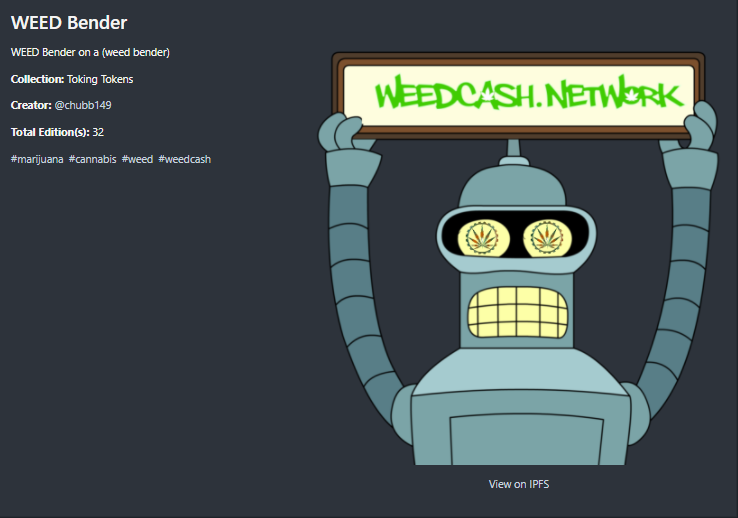 One of my more popular NFTs last sale was at 42 WEED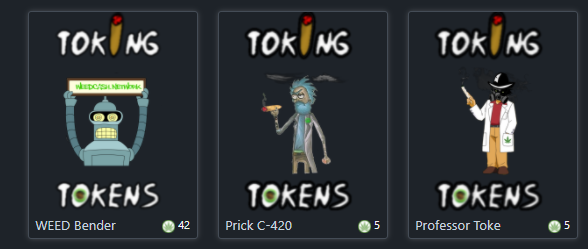 First 3 HIVE users to re-blog & Comment #tokingtokens get a WEED bender Toking Token NFT. you can then find it in your colection here.
https://www.weedcash.network/nfts/
Ill reply when its been sent.
NFD Unboxing
These where given out for free a while back to whitelisted accounts of the WAX Blockchain game Non Fung Drugs (NFD).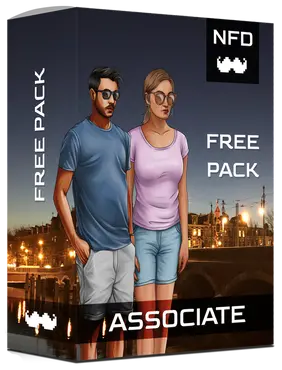 Figured I would airdrop 3 of these with todays WAX airdrops to know what to expect here is an unboxing also serving as a tutorial for those less skilled with WAX.
If you end up as one of the lucky readers & want to open the pack I recommend Nefty Blocks as it pays the network resources gas fee.
https://neftyblocks.com/c/nonfungdrugs/packs



The Assets included in the pack can fetch about $6 or can be used to play NFD.
https://non-fungible-d.io/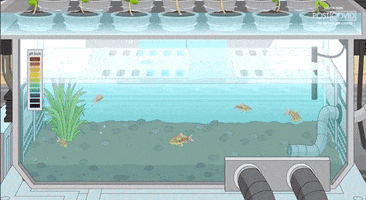 The future of Drugs NFD.
WAX Airdrop tutorial
WAX NFT airdrops via URL I give out 12 NFTs with every post first on HIVE then PublishOx Finally Torum you will find the 3 airdrops easiest through HIVE I leave PublishOx & Torum links in the comments of the HIVE post.
Easy as 1 2 3
First
https://hive.blog/@chubb149
Then
https://www.publish0x.com/@Chubbie149
Finally
https://www.torum.com/u/chubb149
I keep everything random giving you the best odds all 3 are airdropped on the same day in the order specified at random.
You may join all three through these links
https://peakd.com/register?ref=chubb149
https://www.publish0x.com/?a=4QbYRK0dzq
https://www.torum.com/signup?referral_code=chubb149
WAX airdrop 1st of 3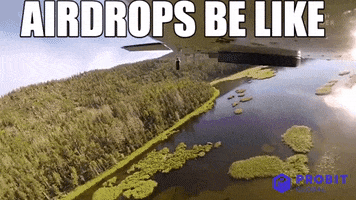 https://wax.atomichub.io/trading/link/886827?key=5HwbfaLd8t5dHCEUfHxyxSFEzzjf56J2jDsGcn1gdUFEFfAHQVM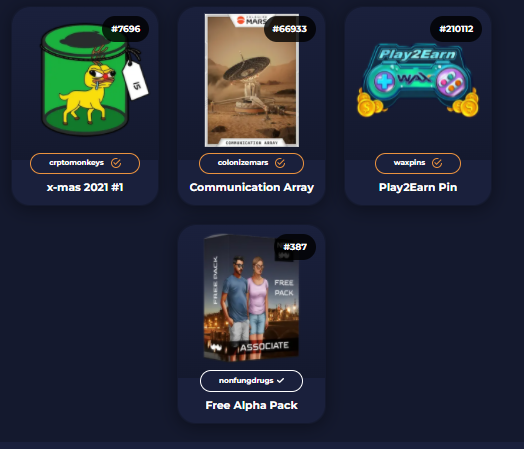 If your the lucky reader please let others know via comments it helps. Todays airdrop has an approximate value of $6 - $8, all 3 total $18 -$21.
All airdrops contain the same NFTs
Links
You can find my over 1900 NFTS on WAX here
https://wax.atomichub.io/profile/akyqy.wam
My twitter
https://twitter.com/Brandon36907436
I try to post all airdrop links on twitter as well as HIVE if you want to help support future airdrops Re-blog
upvote subscribe please it really helps.
All my accounts below are monetized & I appreciate Crypto or NFT donations on the following
https://twitter.com/Brandon36907436
https://www.torum.com/u/chubb149
https://wax.atomichub.io/explorer/account/akyqy.wam
All donations go toward making airdrops bigger & better Thank you all your support keeps all this going.
My Weedcash NFTs can be found here
https://www.weedcash.network/nfts/market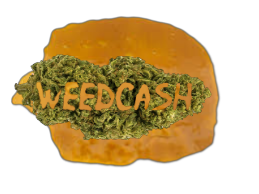 This April look for the Cannabis NFT loot boxes in the weedcash NFT market.
---
---