Cannabis Crypto / NFT Collaborations + WAX NFT airdrop 1st of 3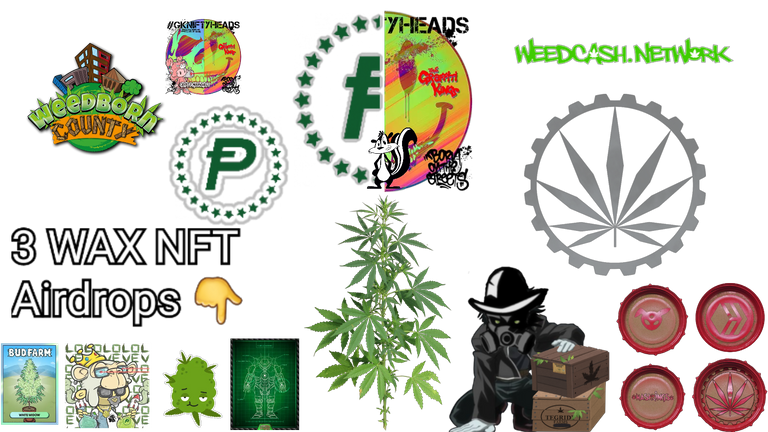 Weedcash & its users should be aware of these cannabis projects collaborating on WAX NFT lines. Leads for bloggers like myself, to growers, & cannabis related store owners.
I have compiled some of my best leads for cannabis projects perfect for Weedcash collaboration.
Skunk Magazine NFT colabs
Oddly enough 2 separate WAX NFT stoner collections feature shout outs to #Skunkmagazine, This is something Weedcash growers & authors should look into. Since they have done collaborations with #stoneybaloney & #GraffitiKiNGS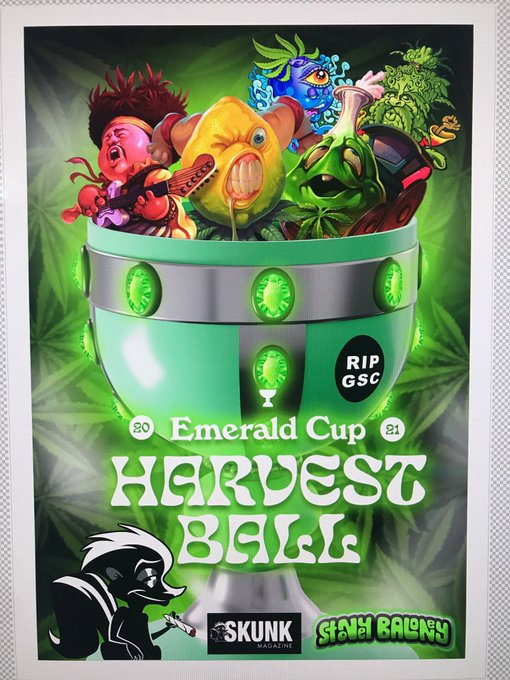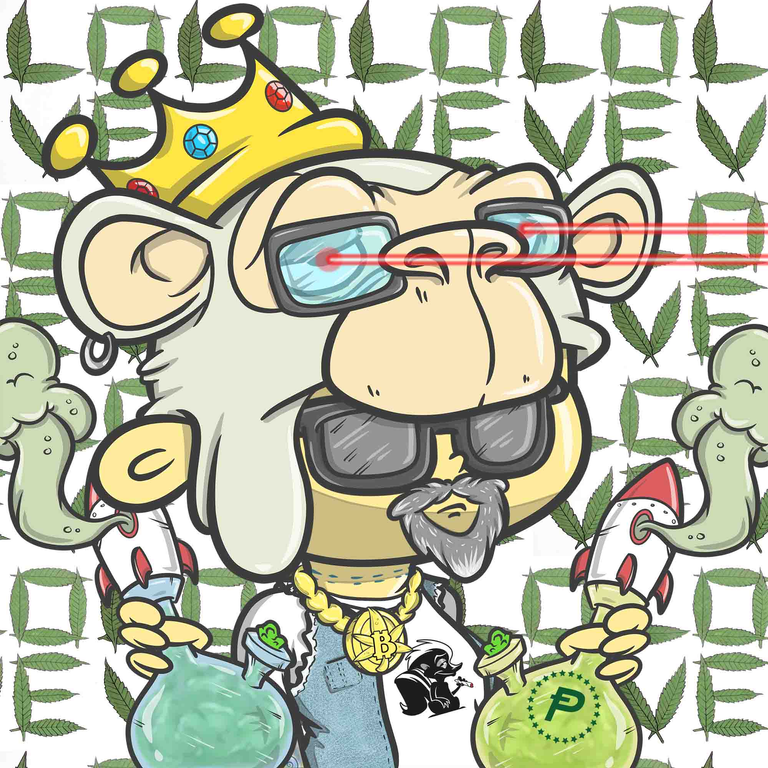 The #GrafitiKINGS NFT in particular is something special as its the newest of the 2 collaborations, this NFT 👆 dropping a few days ago has a very interesting description.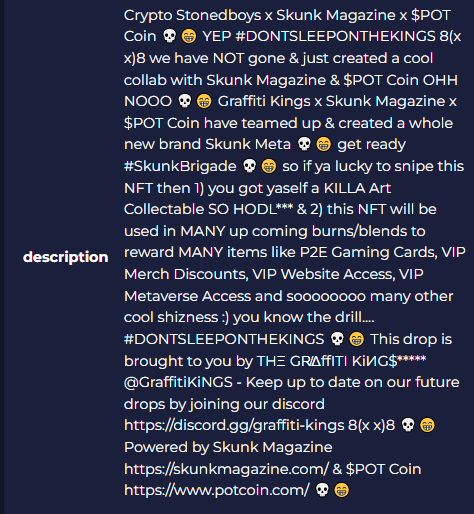 Powered by POT coin & Skunk Magazine interesting where this cannabis rabbit hole has lead thus far.
They are launching a whole new skunk meta & I'm guessing a new Skunk Magazine, POT coin, & Graffiti kings NFT line in the near future.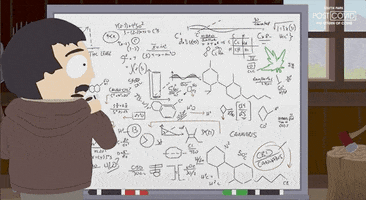 So here's what you want to know about Graffiti Kings, They drop promo NFTs like this that both promote their upcoming project & serve as burning materials in burn blend use cases.
NFT template link



Note the POT coin on the bong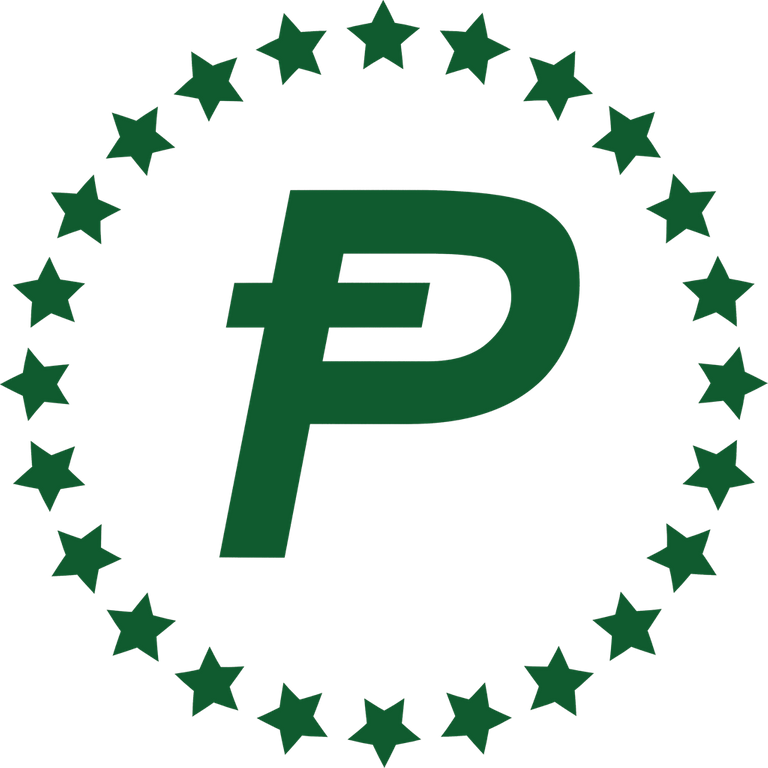 https://www.stoneybaloneycards.com/


https://neftyblocks.com/c/graffk1ngsuk
Above is the link to the first wave of the Skunk Magazine, Pot Coin, Graffiti Kings WAX NFT drop for 4.20 WAX each.
Ill airdrop some for todays lucky readers HODL them they will go up value.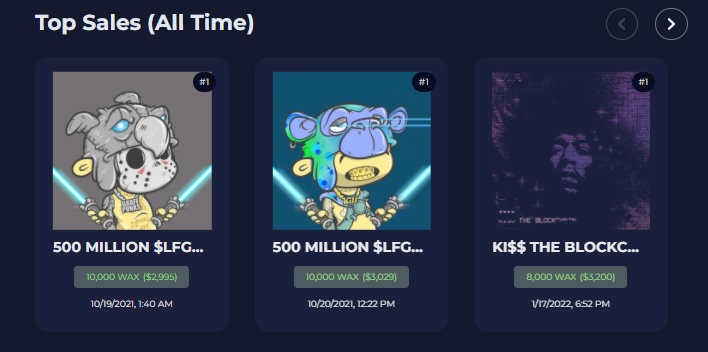 With top P2P sales above $3,000 a piece Graffiti Kings is an NFT colection I keep an eye on & invested with.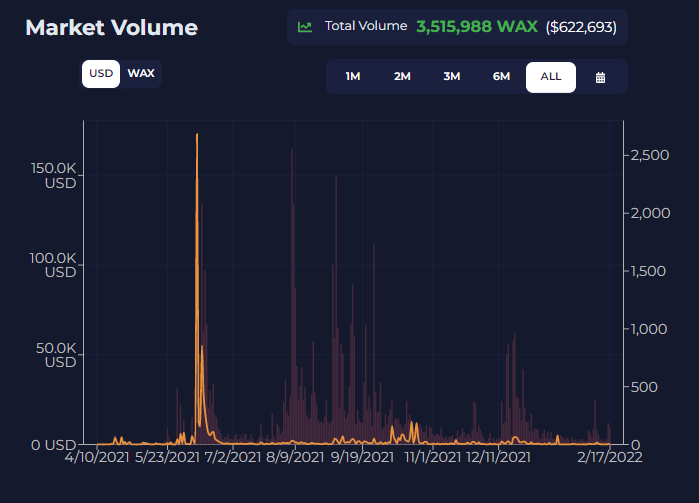 They have done over $600,000 in sales so its a colection to watch for sure.
It appears the Crypto Stonedboy NFTs have a Super blend use case for 3 recipe types.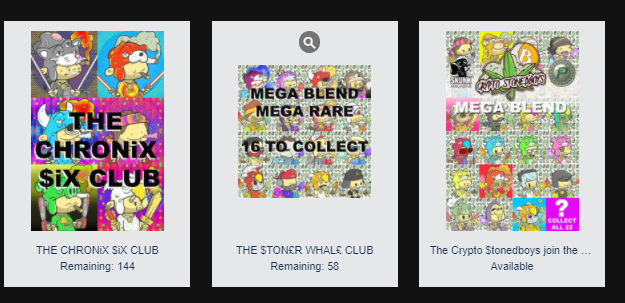 What they have dubbed mega blends the blends give out randomized Crypto Stonedboy NFTs, The Crypto Stoneboy NFTs made from the whale pass blend can be used in the upcoming game. The Stoner Whale pass being the most prized & scarce, here is what my whale pass super blend got me.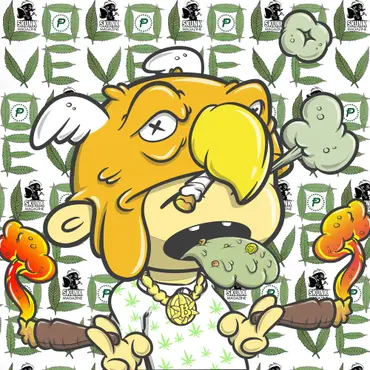 This Graffiti Kings colection is an awesome example of the power of cannabis company crypto collaboration.
https://graffitikings.co.uk/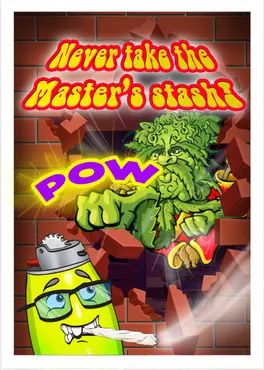 Not that impressive yet but Stoney baloney has potential.
At the very least check out Skunk Magazine if your a grower & blogger on Weedcash. If you sign up they appear to take article submissions about edibles, Concentrates, or Growing cannabis.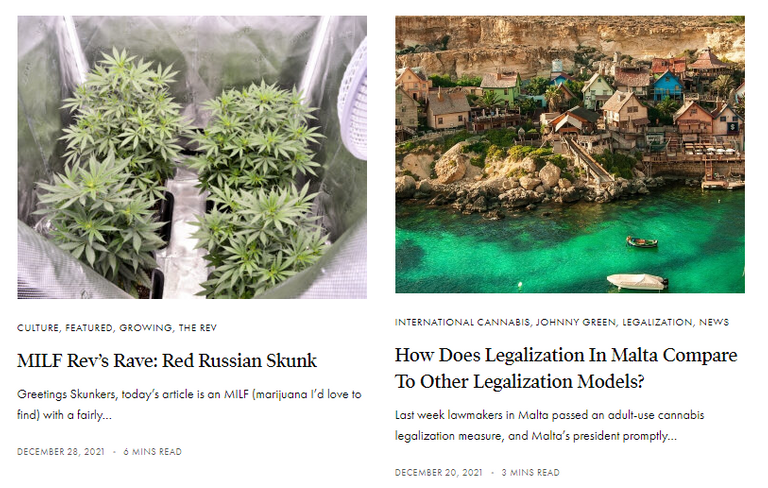 If your use to writing for Weedcash there is a good chance they may accept your article.


Not only is it a digital download magazine but you can get physical copies as well. Meaning if your Weedcash post or cannabis content is approved you would be published in a legit magazine.
https://skunkmagazine.com/
Like a sign or something they found me via a NFT airdrop showing up in my wallet, I didn't go looking for a cannabis magazine.


Skunk Magazine has already done collaborations with WAX NFT collections & POT coin they seem like a good publication to check out for like a quazi Weedcash collaboration.
if you read this https://ecency.com/@skylinebuds-weed, or @canna-curate you might want to look into both
The WAX colection
https://graffitikings.co.uk/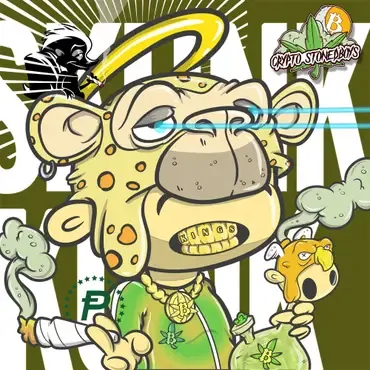 Graffiti Kings is already collaborating with POT coin, & POT coin is fairly limited as far as crypto goes. WEED has NFT store so perhaps they would like to hear from someone in an official capacity.
or
https://skunkmagazine.com/
As skunk magazine seems to just be getting involved with NFTs & crypto they may appreciate someone from Weedcash reaching out.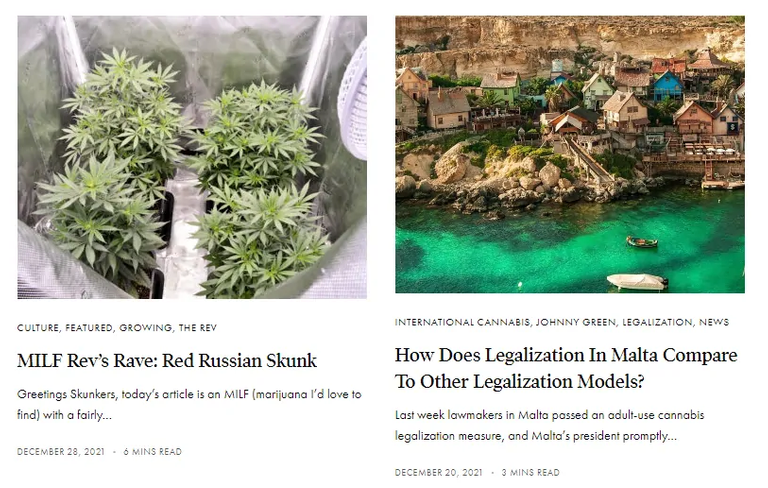 Skunk Magazine also take cannabis author submissions it would be killer to get a Weedcash article published.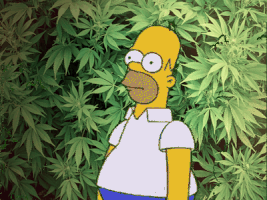 Weed Born Country
If you have ever heard of juicy fields the cannabis plant investing service, Weed Born Country on WAX is something you may want to check out.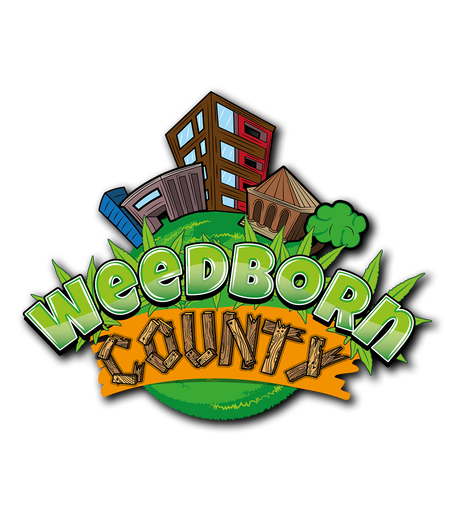 I had purposed a NFT colection like this almost a year ago & now coincidentally weed born country is making it a reality.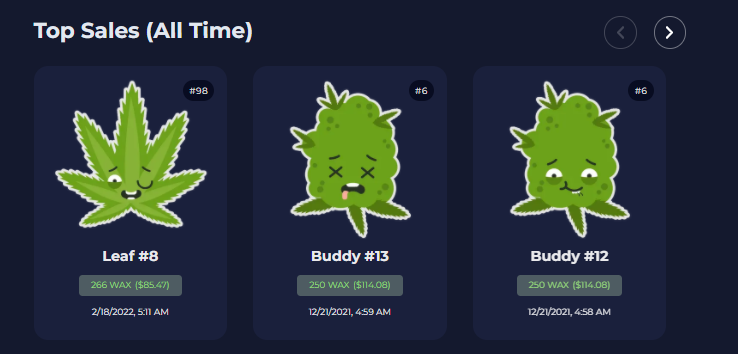 Rather rudimentary thus far as they are still working on their road map their NFTs dont do anything yet.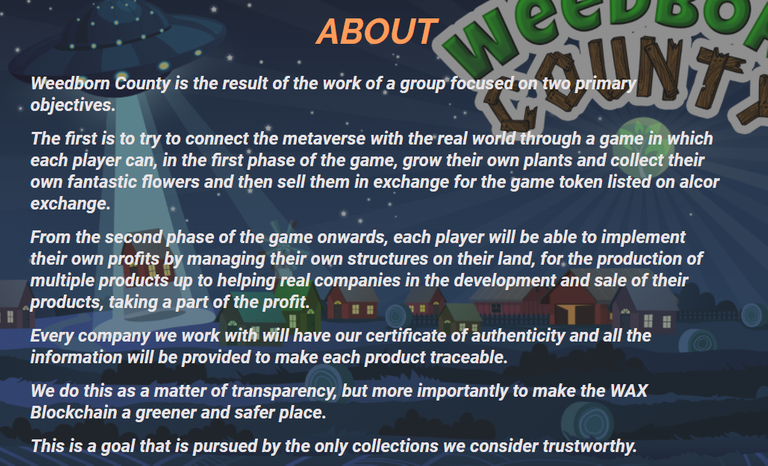 That being said they appear to be looking for cannabis industry partners at the moment, with the end goal being a game tied to real businesses.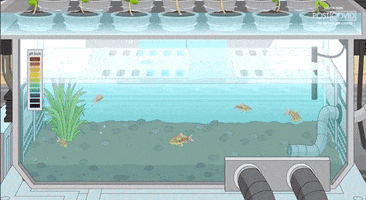 Look at the next stage of the road map, content creators program that is a great oportunity for us Weedcash or HIVE bloggers.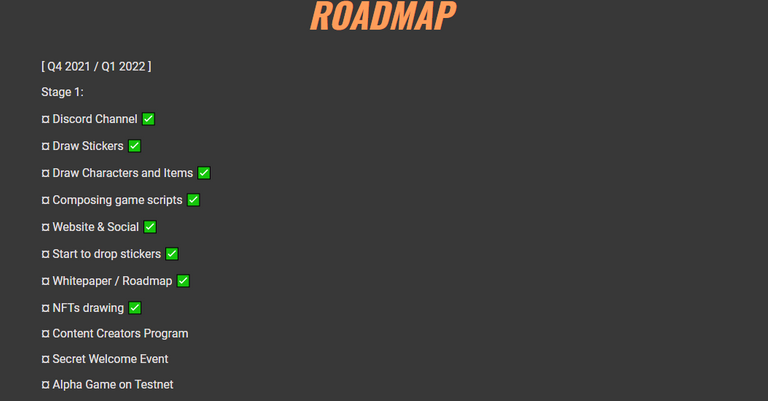 While still on the promo stage they have had the market sell over $15,000 to one another.


Ill throw some of these into todays WAX NFT airdrops. I have even made contact with the Weedborn country creators & they are moving into the stage of their project where they are looking for collaborators.
Anyone on Weedcash looking to perhaps either do a cannabis business collaboration or other influencers like myself that want to get involved with weedborn country check out their discord.
Weedborn Discord
https://www.weedborncounty.io/
Cannabis based play to earn games
I will cap this write up off with some cannabis based play to earn games to check out on WAX & HIVE.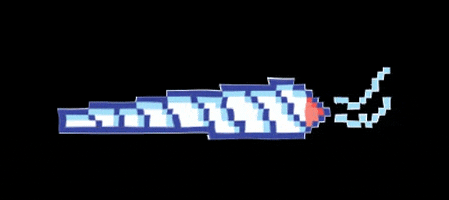 Of course you have Hash Kings on HIVE which should be getting a major update to gameplay any day now so its the perfect time to start playing.


https://www.hashkings.app/
This is my last Hashkings write up I went into further detail.
https://ecency.com/hive-102223/@chubb149/passive-earnings-of-wax-and-hive-intro--weedcash-nft-airdrop-and-wax-nft-airdrop1st-of-3
NFD Non Fung Drugs on WAX is a great drug dealing future sci-fi styled game, that is a really trippy premise, but the game is solid.



https://play.non-fungible-d.io/
The next entry is not a game but a HIVE blog or Tribe with its own NFT store, & Merch store Weedcash.
https://www.weedcash.network/nfts/
Comment #tokingtokens & re-blog this post ill give you a free Weedcash NFT of my own design. Note this is for HIVE users only.
WAX NFT airdrop instructions
WAX NFT airdrops via URL I give out 12 NFTs with every post first on HIVE then PublishOx Finally Torum you will find the 3 airdrops easiest through HIVE I leave PublishOx & Torum links in the comments of the HIVE post.
Easy as 1 2 3
First
https://hive.blog/@chubb149
Then
https://www.publish0x.com/@Chubbie149
Finally
https://www.torum.com/u/chubb149
I keep everything random giving you the best odds all 3 are airdropped on the same day in the order specified at random.
You may join all three through these links
https://peakd.com/register?ref=chubb149
https://www.publish0x.com/?a=4QbYRK0dzq
https://www.torum.com/signup?referral_code=chubb149
WAX NFT airdrop 1st of 3
https://wax.atomichub.io/trading/link/907441?key=5JNtUfNN9MhRJ86MHwDaRaYhXecCXUYtKu3tLS64xdX5j4B6vVW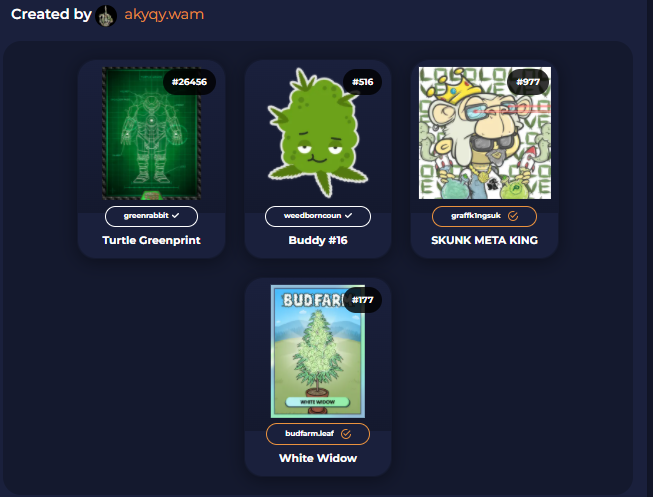 All 3 WAX NFT airdrops contain the same cannabis related NFTs, please let other know when the airdrop has been claimed via comments it helps.
Links
You can find my over 1900 NFTS on WAX here
https://wax.atomichub.io/profile/akyqy.wam
My twitter
https://twitter.com/Brandon36907436
I try to post all airdrop links on twitter as well as HIVE if you want to help support future airdrops Re-blog
upvote subscribe please it really helps.
All my accounts below are monetized & I appreciate Crypto or NFT donations on the following
https://twitter.com/Brandon36907436
https://www.torum.com/u/chubb149
https://wax.atomichub.io/explorer/account/akyqy.wam
All donations go toward making airdrops bigger & better Thank you all your support keeps all this going.
its time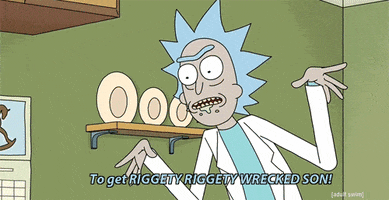 ---
---