Bud Farmer Bong Water Burn use case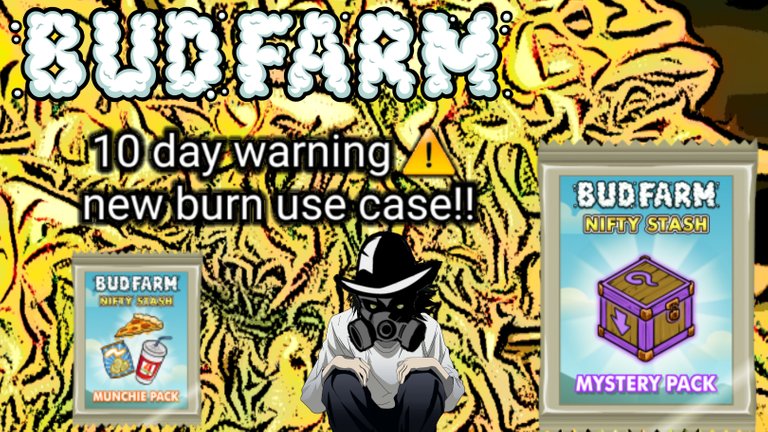 I know many that are holding bud farmer assets right now think they are worthless right? Wrong, though the packs are selling half price they have a new burn use case on their website this time for Bong water, & two unused rare NFTs Fir tree and Rainbow.





all of these NFTs will be required 10 days from now to produce a Mystery pack of NFTs. The mystery pack will only be obtainable this way so now a week and a half before the market realizes this you can buy NFTs that will shoot up in value in 10 days when everyone is trying to get mystery packs.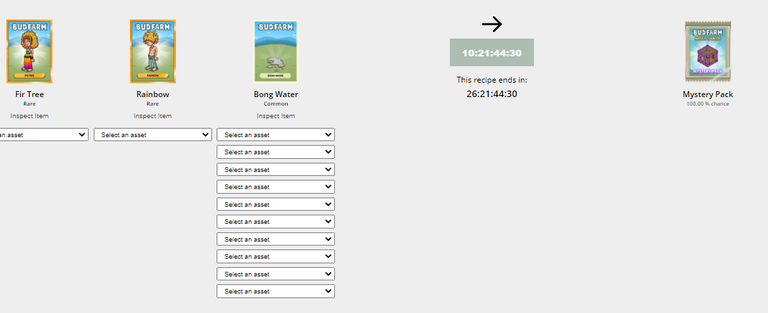 This stoner NFT juked the market 2 times now, so this time I watched them as a priority collection it paid off, now despite the market selling them for nothing I know in 10 days bong water NFTs from bud farmer will shoot up in value.
Ill throw one into the airdrop as well, I know not to underestimate this collection now the promo NFT Afghani from Bud farmer sold for $0.01 until the skunk required it to produce that NFT then they shot up in value.
The Afghani NFTs I was selling at 35 WAX I bought for less then 1 WAX bong water is going to do the same thing.



so if you got WAX to buy 1 or 2 it wouldn't be the worse call with 5,000 currently available it would take all 5,000 currently available bong waters to produce a lite under 560 mystery packs total. This is unless packs are opened because they are currently half price. However still less then 600 mystery packs world wide isn't a very common occurrence and it means every bong water NFTs will become increasingly valuable.
I did this brief write up as a heads up on Bud Farm NFTs next burn use case again making their cheapest NFT the most desired NFT.
They are weed themed NFTs what's not to like and with this knowledge we can all get the mystery packs for cheap before anyone else realizes.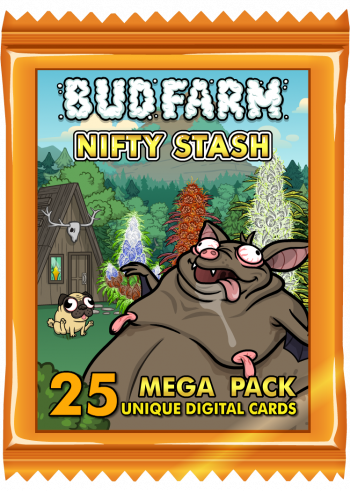 their new mega packs and mini packs also go on sale in 9 days + free promo NFT packs on June 3, 2021, but yet again the big story will be the burn use case a day later using old NFTs no longer available to purchase on a new burn use case.
the collection pack prices probably will devalue yet again it doesn't seem sustainable I have no clue if it will be worth even buying but ill do an unboxing until then ill be stocking up on the bong water NFTs.
Hodl God limited minting

can be burned for in game rewards and it looks bad ass, its hypnotic to watch where was I oh yeah I purchased 2 of these one of each type split second decision because it had just launched and was selling $10 under listing on one $15 on the other I may have chose wrong but I doubt it only 700 of one are available and a little over 800 of the other with a burn incentive + I played Hodl god linked my WAX account and the whole migila, it is a fun live multiplayer blockchain game I'm just to busy to play.
The point is I always try to play the game connected to see if its worth investing in, hodl god checked out ok.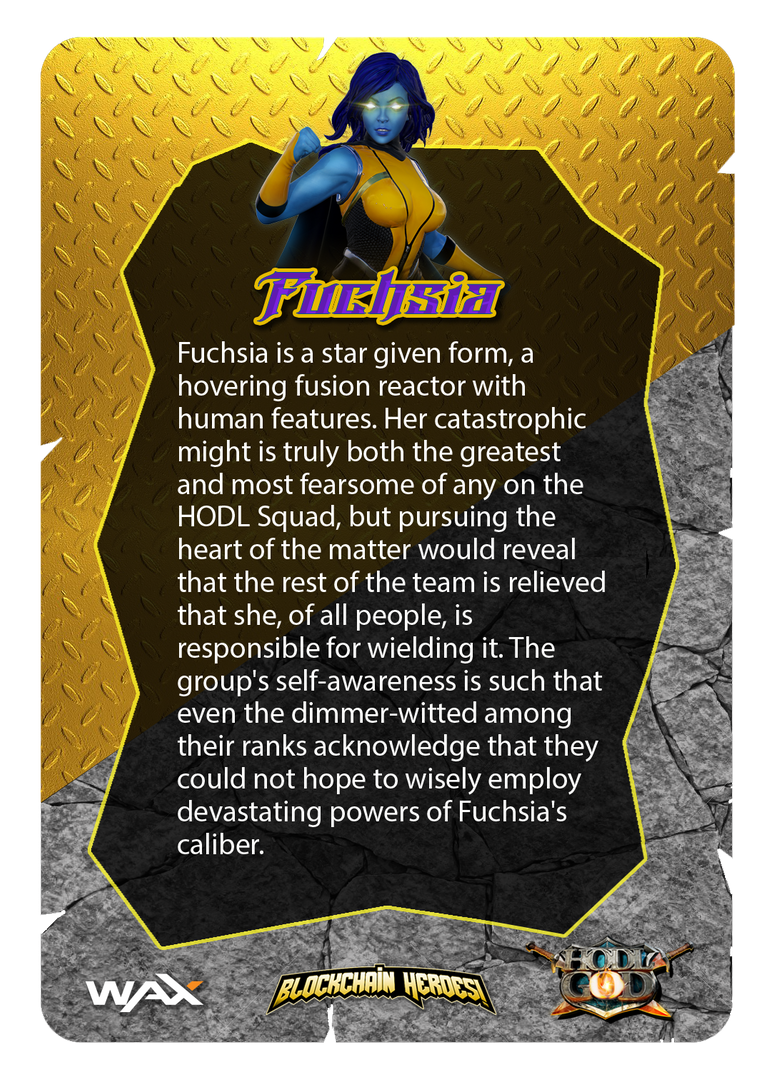 got this NFT from a launch to but it hasn't had a secondary use case announced but the other one started with a burn incentive.
What I'm smoking
Stopped by my buddies grow today, Not sun provisions just a buddy that grows his own. Got some of his gorilla glue, and Pineapple express just hooks me up for free just stopped by because I was working in the area going to burn a joint with them end up leaving with more pot.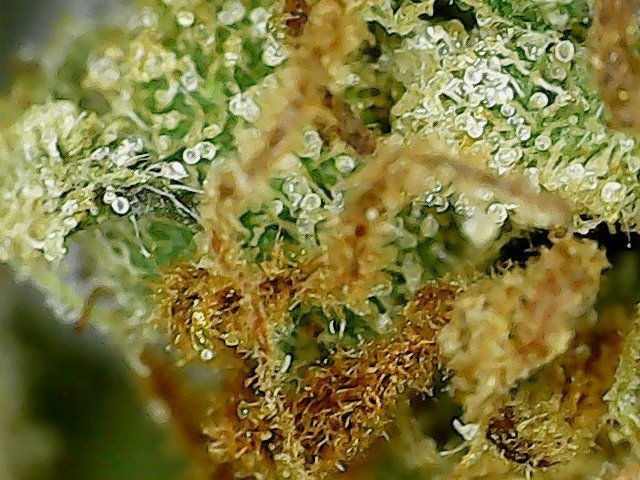 This is their gorilla glue on point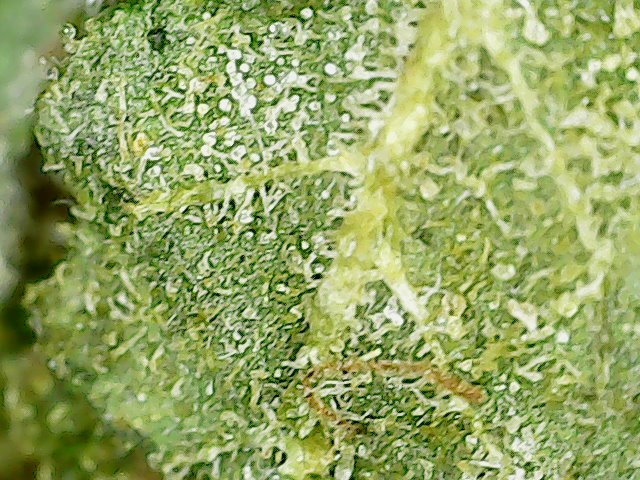 Their pine apple express
The pots fairly good though the pineapple express may have went a little longer then it should have.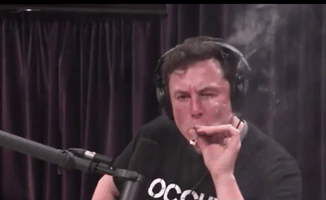 As always drinking Kratom tea and I have been vaping hash cartridges all day at work smoked on my way home and again as I finished writing this to upload.
Bud Farm
Now I for sure will be buying all the bong water I can but I cant buy everything so the likely scenario is for the next 10 days everyone will forget all about Bud Farm NFTs except Myself & you the readers that follow my posts.
This puts us all in a position to leverage this information before the market understands why we bought them it will be to late.



Note the crafting Packs are not obtainable through purchase



Meaning that the cards in each mystery pack will be worth much more then their counterparts & finite in number 4,500 or so total mystery NFTs in an ideal scenario in which all Mystery packs are created and opened.
Last time it was a single NFT as a reward for the promo Afghani Burn use case this is the first time they have ever released a pack this way the market will freak out just trust me.
Mutant Rockers
Tracking their burn use case and up selling each level as the collection completion rewards are given out. Right now until Saturday the market will be looking for Rare Mutant rocker NFTs for collection completion rewards.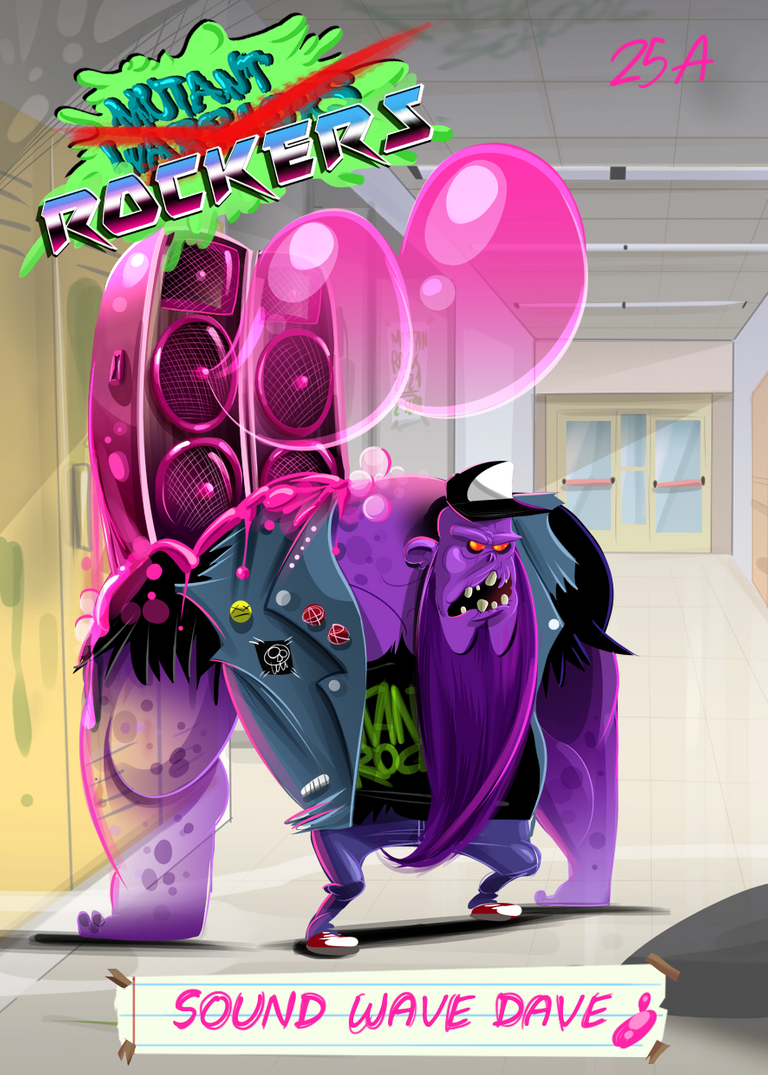 The image above is what a rare mutant rocker looks like this type of background
after this Saturday, the market will be buying these for a much higher price for the following week.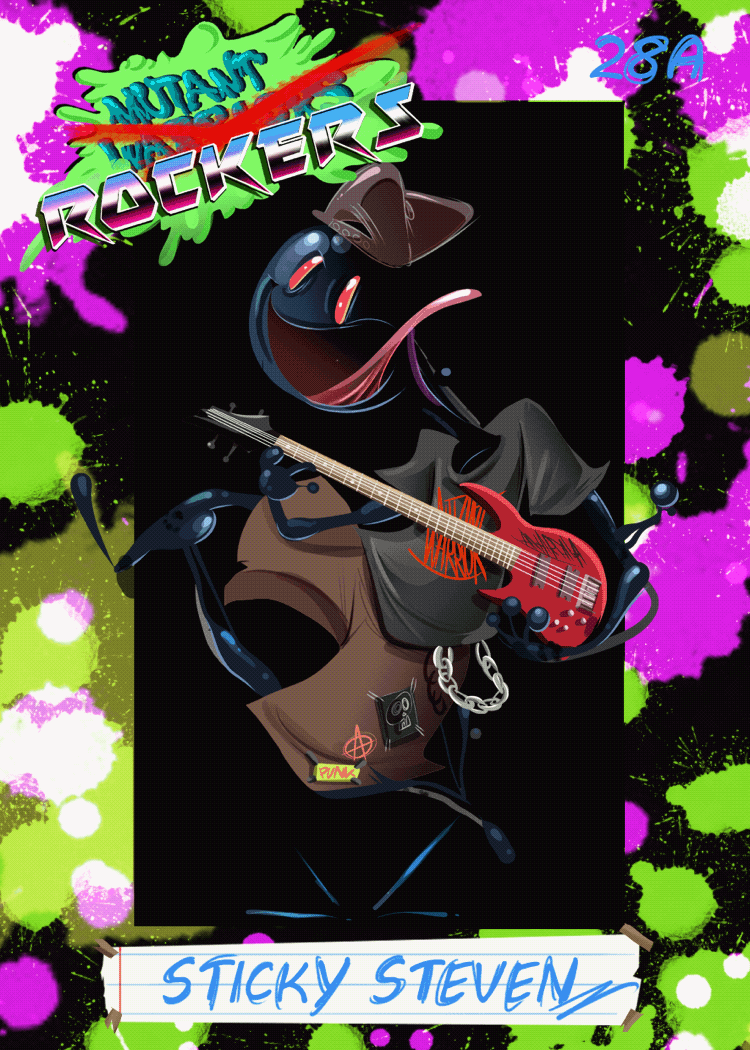 The NFT above is a mutant rocker epic NFT These will star selling at a minimum 40 WAX a piece if not higher the market is sparse to say the least with so many burned already. People like me just follow the burn use case making it increasingly expensive to complete a collection.
The 6 pack price is back up to $24 a piece, as the market becomes increasingly desperate to complete their collection before time runs out they begin buying packs because its cheaper then buying from pricks like me.
Jokes on them because once packs hit $30 ill start selling those to, the 6 packs should be around $50 in 2 weeks from now.
When the market was down I hollowed out the top rarity and burned roughly 12 of them now minimum price is triple what it was a week ago on everything in the
Mutant rocker collection.
Free NFT 1 time airdrop URL
I try to include a single claim airdrop URL for WAX wallet users containing free NFTs, It may only be claimed by the first lucky person to click the link. After claimed once the URL will no longer be active. The lucky reader should receive 5 NFTs if you received less then 5 check your whitelist settings.
https://wax.atomichub.io/trading/link/87401?key=5J5H1efb39KXEUNExrfWpFcwDbz1iMoUQrEqn2AJhKeukeLjqD4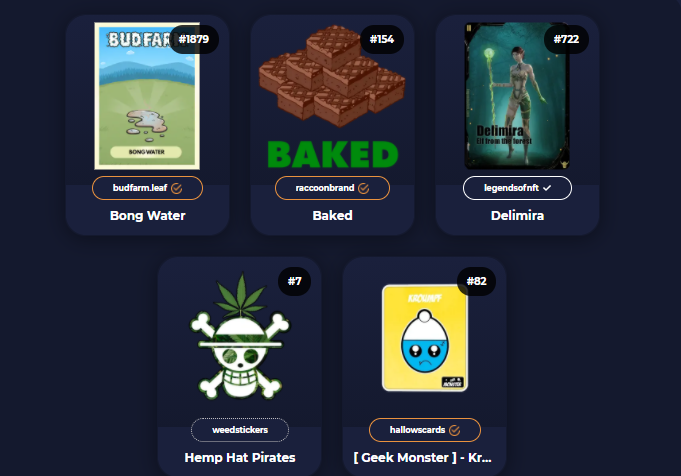 once claimed please let other readers know in the comments it helps
Perhaps your interested in purchasing any of my NFTs from my ever expanding collection you may do so here.
My stock constantly rotates so it changes daily
https://wax.atomichub.io/explorer/account/akyqy.wam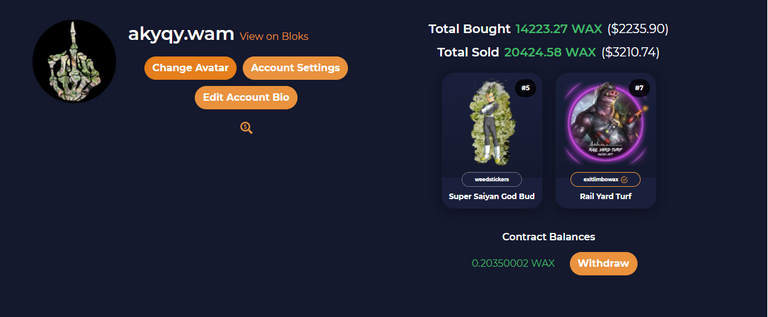 Up to $4,000 sold in NFTs as of this afternoon the image is an old one.
---
---