2 NEW WAX play to earn games + Splinterlands lore, 3 NFT airdrops, & more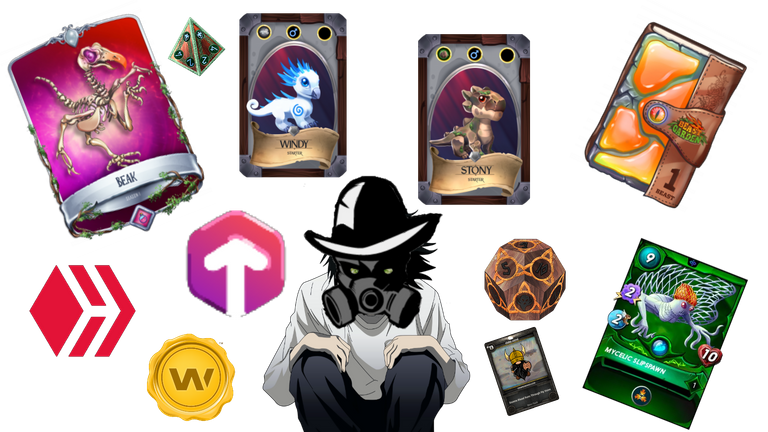 So much happening in just WAX & HIVE play to earn its almost to much to explore. Todays post dives into to new play to earns a few updates & the to often overlooked Splinterlands Lore. Some updates with my Weedcash NFTs included as well.
WAX Games with Unity
A new trend caught my attention usually WAX game integration is tedious and time consuming, but I noticed a Name popping up on projects which are far more advanced then normal.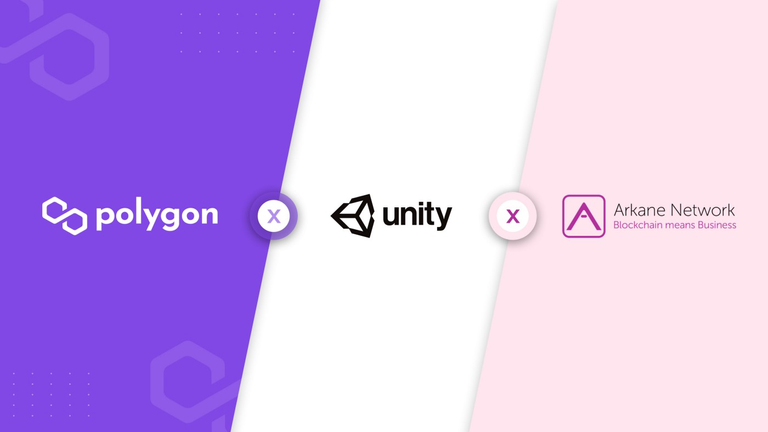 Turns out unity is a AR / VR game engine software company, you may not recognize the Name Unity but you probably know of or played games built on their game engines.
Besides some Microsoft & oculus titles using unity Game engines Pokémon Go by Niantic was built using the Unity Game engine.


https://en.wikipedia.org/wiki/Unity_Technologies
https://medium.com/arkane-network/the-complete-toolset-for-blockchain-integration-in-games-with-arkanes-unity-plugin-c8e397bbf9a1
I couldn't Find anything Specifying WAX but I Know 2 WAX play to earns have been built using the Unity Game Engine.
New & Free Play 2 earn 👇
https://blockchainrpg.io/
Somewhat new little pricey farm sim + VIRL
https://www.farmingtales.io/
I have ran into the name Unity on games from polygon, Gala Games & BSC before but I cant remember What specifically. Due to me testing so many Blockchain games I tend to loose track.
Unity Game Engine is the first sign of the big dogs from silicon valley showing up in blockchain game design. Granted its just their game engine but that's huge, Game engines are typically custom on blockchain before this.
Disney even uses a game engine for their CGI on movies or shows the Unreal Game Engine not the same company that makes unity engine but Game engines are prolific in many industries not just games.
Breaking News on New WAX Games
You Heard it from me first I have 2 WAX play to earn games active & the market doesn't know yet.
Beast Garden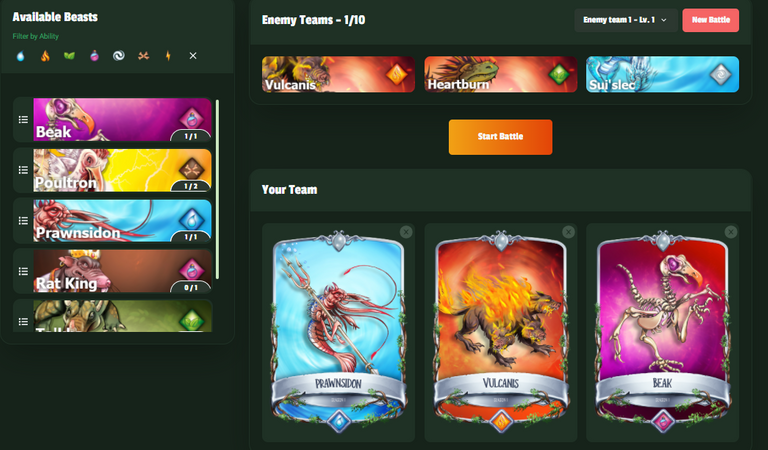 Did an Unboxing attempt back in September Couldn't find a pack cheap enough but the market forgot about this colection so I ended up with 6 Beast Garden NFTs.


Now taking off like a Rocket I would get some while you can this game is impressive & has had over $3,000,000 in sales at launch Playing earns one crypto the other is generated by owning NFTs simply log in and claim.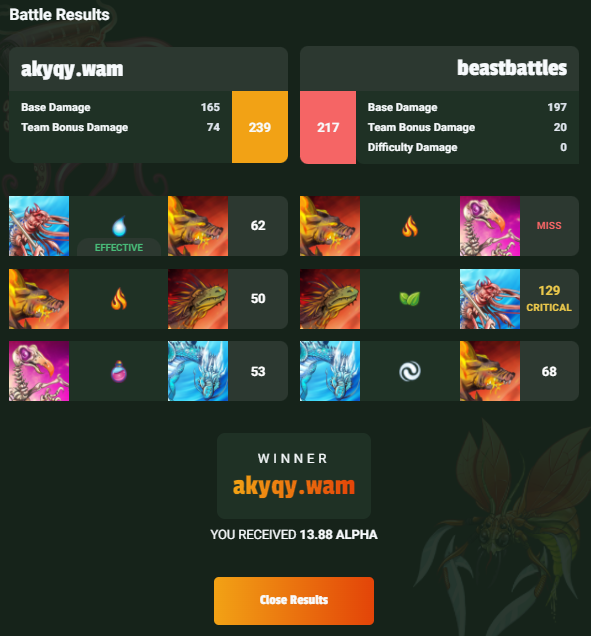 Winning a 3 v 3 match earns the Crypto Alpha
https://play.beastgarden.io/battle/trainer-battle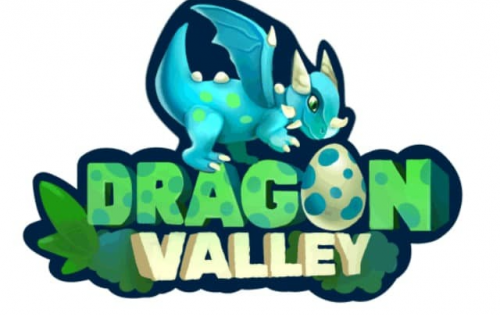 This one may be the next Farmers World As the Crypto & NFT Production & distribution share some similar traits.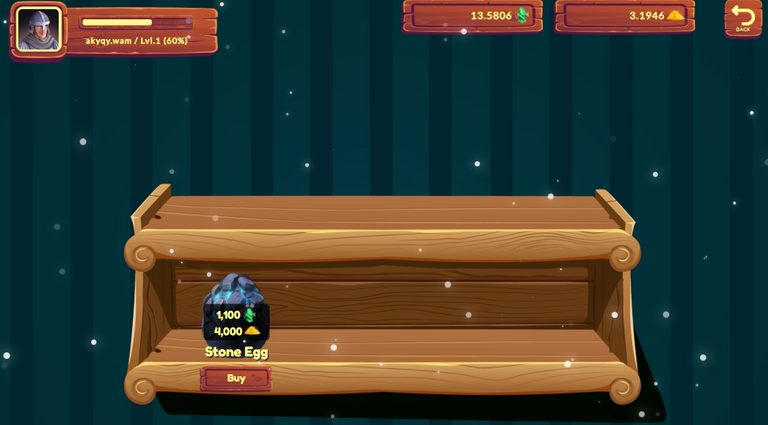 Basically you fight your dragon every 7 hours for a reward but the better bigger dragons are extremely expensive. This Stone Egg for instance is a minimum price of $130 👇.

Though the prices are already insane starter dragons to try the game are $5 Ill airdrop some today.


Dragon Valley crypto is a good cheap bet for a quick ROI given its sleeper hit status.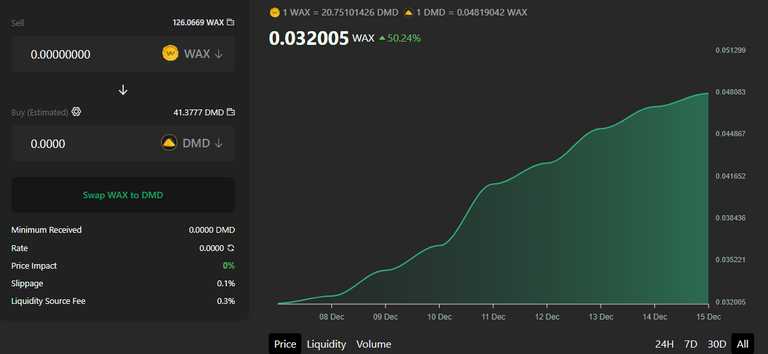 https://wax.alcor.exchange/swap?input=WAX-eosio.token&output=DMD-dragontokens
These two games are not something everyone knows about yet get in while you can.
Splinterlands Lore
Something only Super fans like myself are already doing with the new Chaos legion cards is checking out the Lore.
I like the Fungus Cards are really cool acting as a new invading force in Praetoria.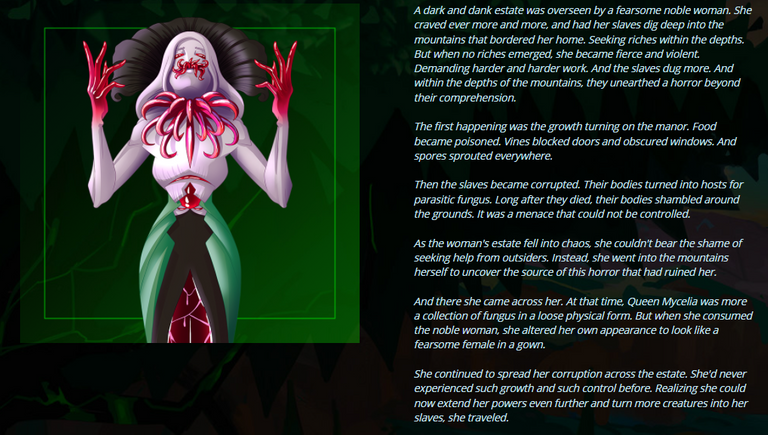 Corruptingly Spreading their Spores turning creatures as they go.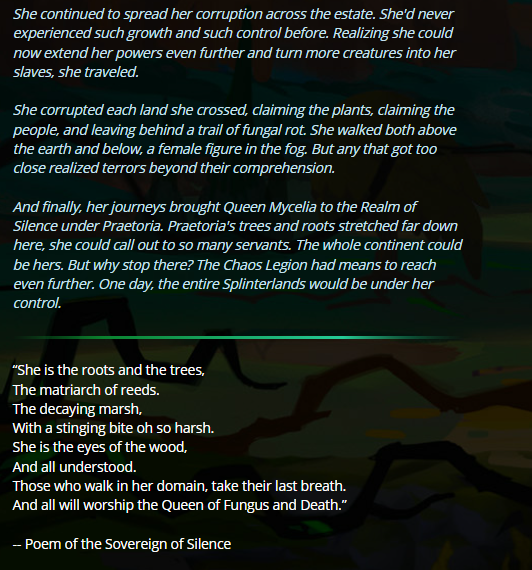 Mycelic Infantry is really dark +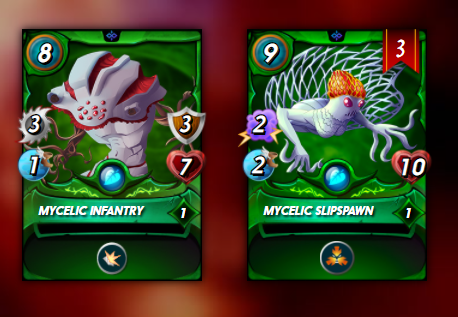 Taking over their mind & body in service of the Queen Mycelia.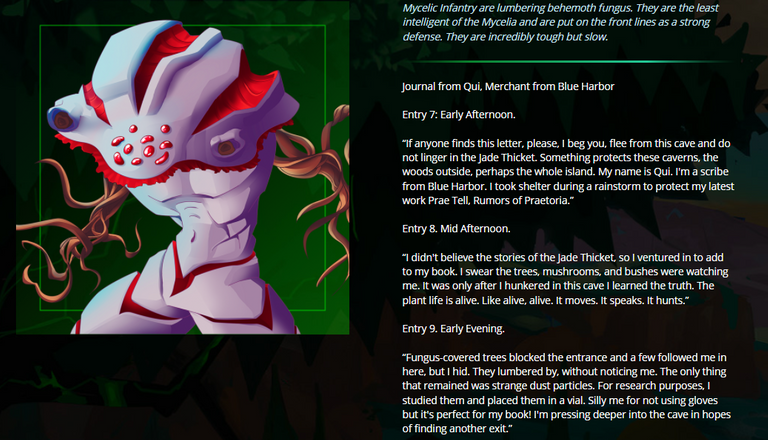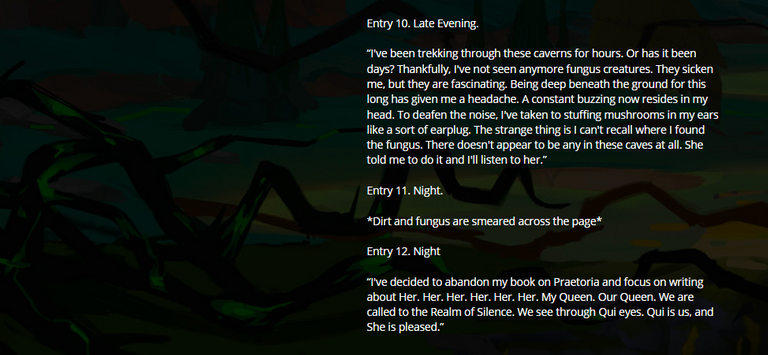 Fungus has a few varieties of Mind controlling species IRL like
Zombie ant fungus.
Great choice really the Earth Splinter is now at war with itself gaining power but at what cost only time will tell. Spooky great world building often overlooked.

My Gladiators have lore some fans may not have even seen talk about special.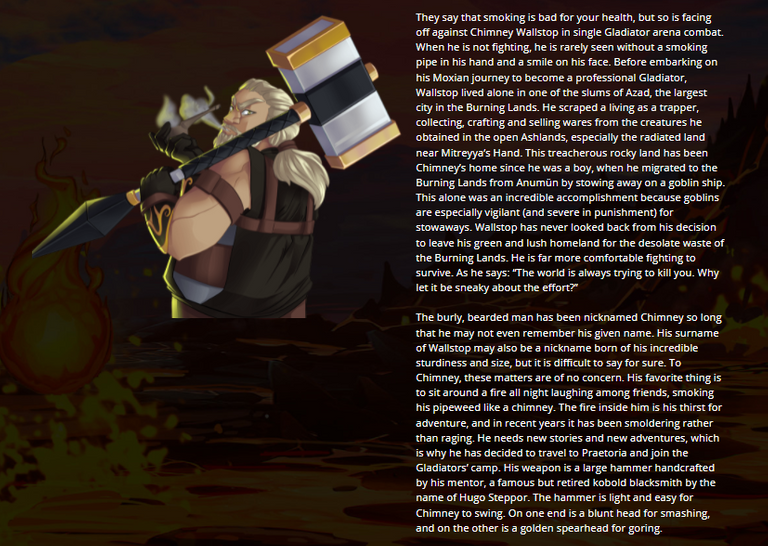 Neat to have parts of the story not everyone else does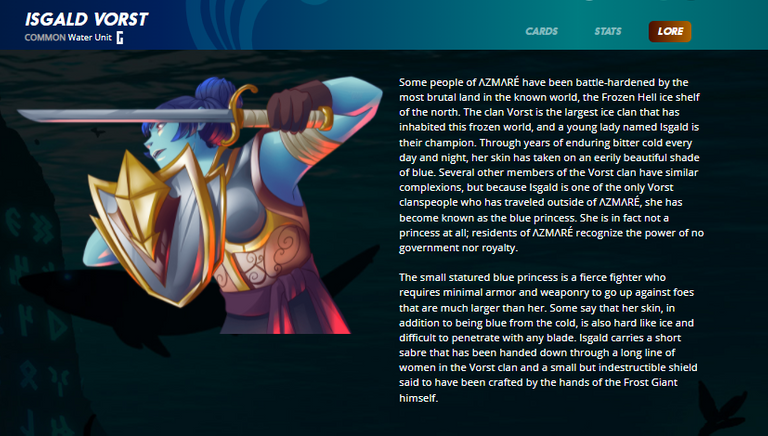 Each unique in its own motivations and origins these are not just powerful they are enlightening, all the more reason to get my colection completed.
Blockchain RPG
One of the Unity game engine games on WAX this game is fun & profitable if you understand crypto exchanges (alcor).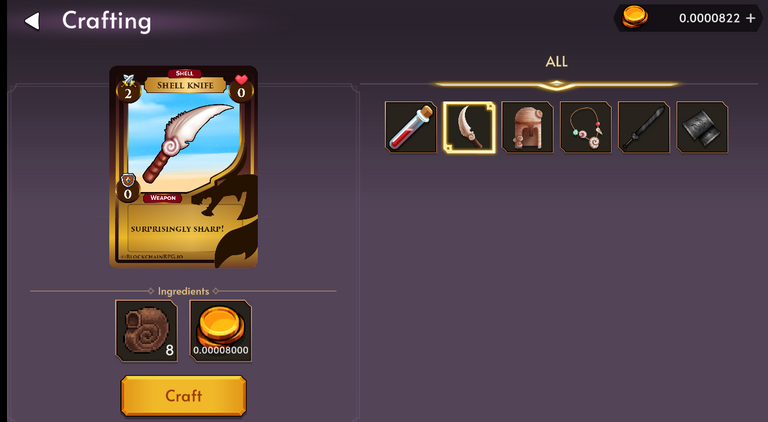 Knowledge is not only power in this industry its profit, Cost $2.35 in materials making it is free in game. You may then flip it for roughly $7 little less then a $5 profit.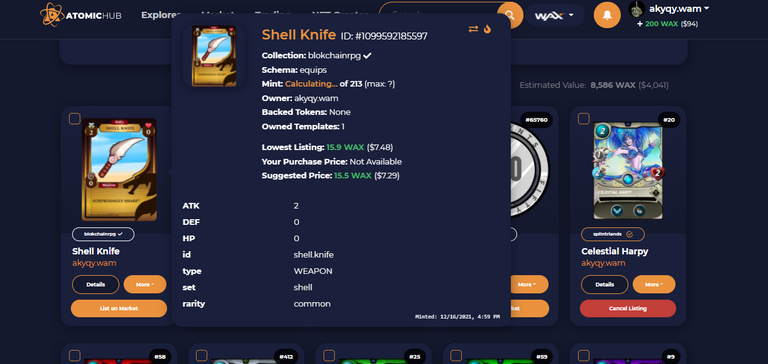 Those unaware how you get Materials they are a form of WAX alt found on Alcor exchange.
https://wax.alcor.exchange/

Now you have all the info to turn a profit your welcome.

Last free pack sold for $13 a piece you may want to mark your calendar for this👇 Holiday event.
https://blockchainrpg.io/


They drop here 👇
https://neftyblocks.com/c/blokchainrpg
Splinterlands market tips
I did a whole write up 👇 on my last post highlighting the tips & tricks I use to profit on Splinterlands.
https://ecency.com/hive-102223/@chubb149/blend-em-if-you-got
Since the Splinterlands market to new users is still down from their perspective (its all relative). I figured I would highlight a few more tricks to help out the new users.

Now I recently realized my error in assuming that both SPS & DEC would not tank at the same time. While not a problem you hate to watch like $800 disappear even temporarily.
This had me looking into using the Swap HIVE / DEC liquidity pool instead. Call it insurance DEC goes Up I end up receiving less SPS but get HIVE arguably more stable given recent events.
When everyone panics & trades out of DEC I generate more SPS the following day with the airdrop. This way is a little safer then the liquidity set up in SPS & DEC in my opinion.
Not playing Splinterlands or trading the assets yet you may want to start great time to get in the market(s) Try it out via my referral below 👇.
https://splinterlands.com?ref=chubb149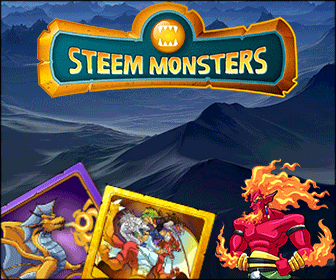 I cant say it any other way Splinterlands changed my life, let this wonderful blockchain game change yours.
DFY Defi For You
Came across another Token in a Liquidity pool on HIVE I had not heard of before SWAP.DFY. Of course I immediately found out what DFY is & what project its connected to.
https://app.defiforyou.uk/
Like a Crypto / NFT pawnshop based on BSC I had this Idea months ago & I'm happy to see somebody actually had the same idea & ran with it.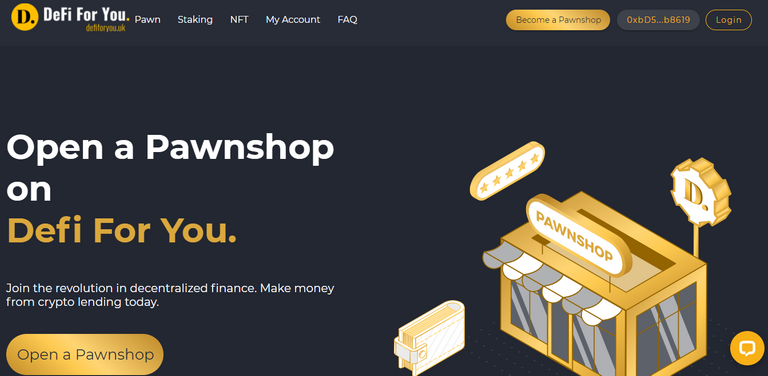 Just getting started looking into this project but if it sounds interesting check it out yourself.
Weedcash NFT market update
I was the first & only NFT producer on Weedcash for a while that has changed the NFT market is healthy & that's what I wanted.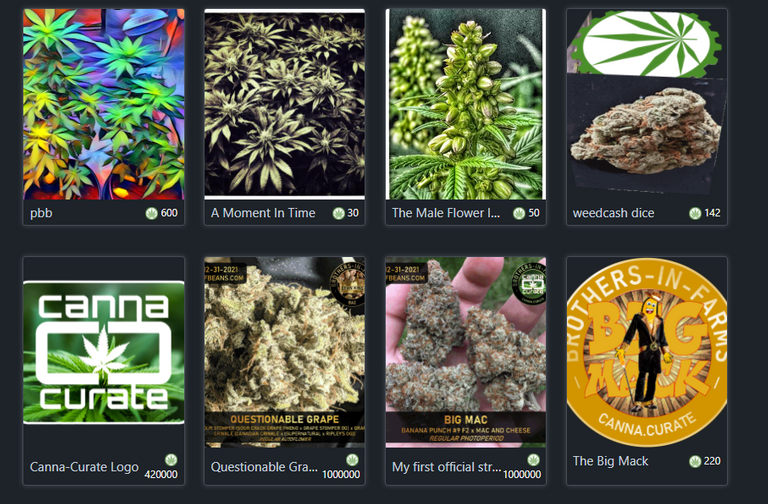 Look at all these new NFTs produced by the talented stoners of Weedcash, I try to make mine cheaper trying to encourage resale but competition is always welcome. For those unaware you have to have like an art portfolio set up to apply to be a whitelisted NFT producer on HIVE.


So if your a fan of Certain Smokable substances & want to profit from your (lets call it a hobby) Weedcash is the place for you.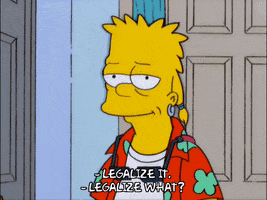 https://www.weedcash.network/
The new link 👆 with the new design / NFT market, even if the Cannabis laws are not lax in your area like they are in mine. Weedcash is a big anti censorship advocate so dont admit wrong doing I doubt it will be an issue.

Even buy real life merch for blogging or even Hemp flower for US or Canadian residents.
Blog about smoking cannabis get paid in WEED buy some CBD cannabis like a Pot head profits prophecy. Just buying my NFTs starting at 5 WEED to re-sell is a popular option just to profit.

As is the WEED liquidity pool Never been more profitable for pot heads.
Gnocity Updates
Gnocity a WAX play to earn has been updating its game like crazy some of the more recent updates include Land plots & now an in game NFT market.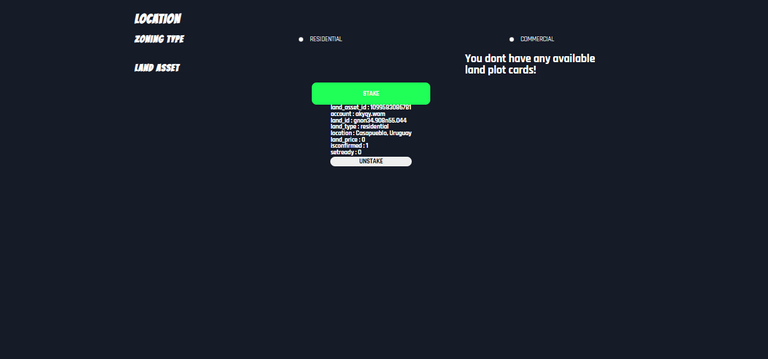 Splinterlands is a good game to model your games design after & weather or not intentionally done, the in game market is a striking similarity.
Its good to be able to get in the mindset of the games creators asking (what I would do next) often helps me get ahead of the market.
Using what I have seen + the game / NFT Mechanisms such as leveling up & blending I guessed they would introduce a market like this.
This is why I had over 200 Gnocity NFTs in my inventory waiting for just such an occasion.

Gnocity is free to play just own a Gnome lvl 1 that's fed & fully healed it will automatically fight or race daily as long as it has health or a Race ticket.
https://www.gnocity.io/
I Try & airdrop these Gnome NFTs a good amount of time as they have major game upgrades happening meaning the value may spike.
Torum Avatar NFTs
The same Torum where I airdrop my 3rd NFT give away on each post has its own NFT market.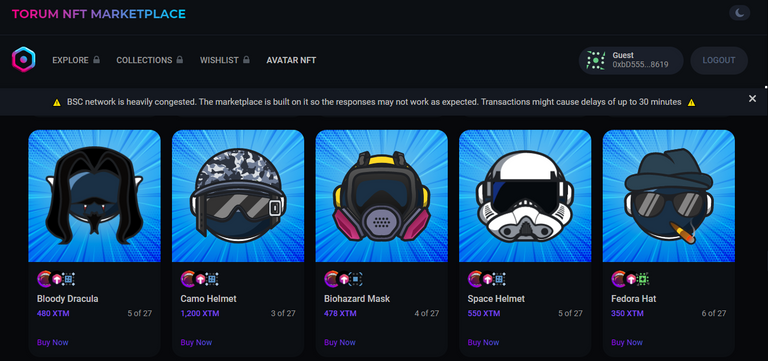 Torum is free to use & completing missions pays XTM daily to users similar to how HIVE works.
https://www.torum.com/signup?referral_code=chubb149
My referral👆 if interested in joining please consider using it.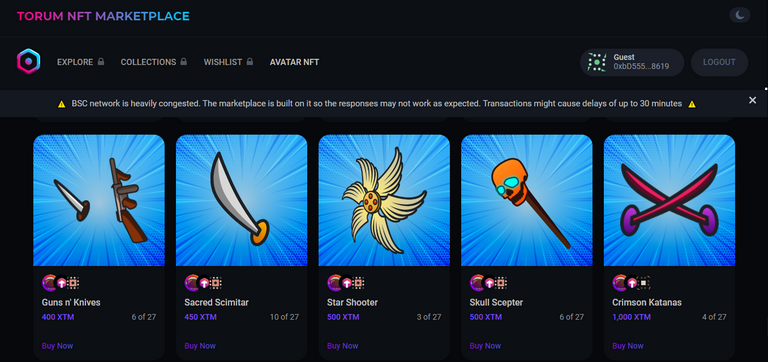 Right now the Torum NFTs are only the Avatar creation NFTs, though from my interactions with their NFT artist a few months ago I know they will peruse NFT DeFi.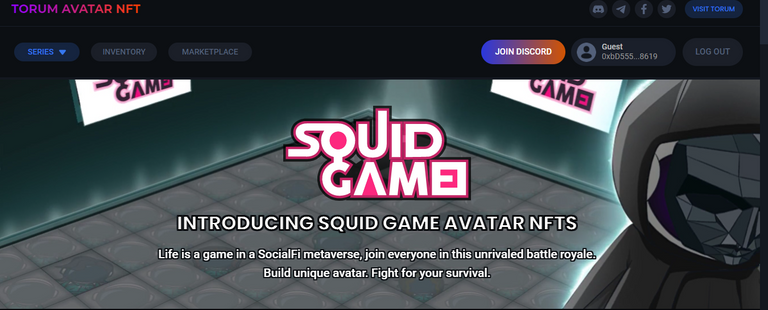 Since I'm active on Torum now & airdrop there every post I feel as though I need to address their progress.
https://nft.torum.com/avatar
Avatar market 👆


You can trade XTM on any of these exchanges I prefer Kucoin.
Airdrop how to
WAX NFT airdrops via URL I give out 12 NFTs with every post first on HIVE then PublishOx Finally Torum you will find the 3 airdrops easiest through HIVE I leave PublishOx & Torum links in the comments of the HIVE post.
Easy as 1 2 3
First @chubb149 Then
https://www.publish0x.com/@Chubbie149 Finally https://www.torum.com/u/chubb149I keep everything random giving you the best odds all 3 are airdropped on the same day in the order specified at random. You may join all three through these links
https://peakd.com/register?ref=chubb149
https://www.publish0x.com/?a=4QbYRK0dzq
https://www.torum.com/signup?referral_code=chubb149
Airdrop 🤑
https://wax.atomichub.io/trading/link/681877?key=5HroRWyX2KvXFhd5aEVn92AvJwuzTkeK9wEh5JzuZ1JKJjZDD2C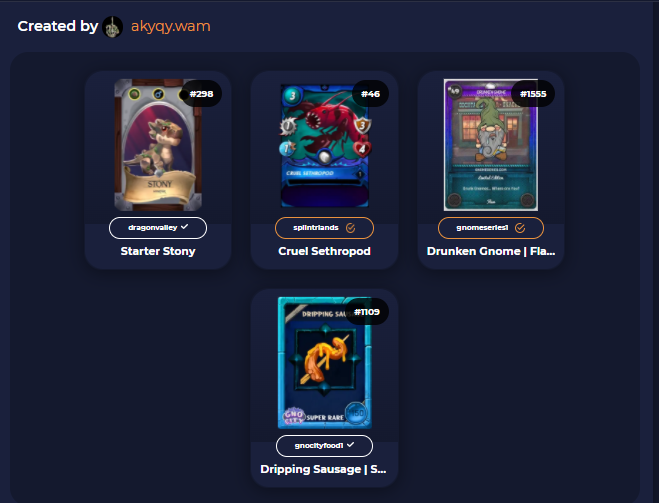 You can find my over 1900 NFTS on WAX here https://wax.atomichub.io/profile/akyqy.wam
My twitter
https://twitter.com/Brandon36907436
I try to post all airdrop links on twitter as well as HIVE if you want to help support future airdrops Re-blog upvote subscribe please it really helps.
All my accounts below are monetized & I appreciate Crypto or NFT donations on the following
https://twitter.com/Brandon36907436
https://www.torum.com/u/chubb149
https://wax.atomichub.io/explorer/account/akyqy.wam
@chubb149
All donations go toward making airdrops bigger & better Thank you all your support keeps all this going.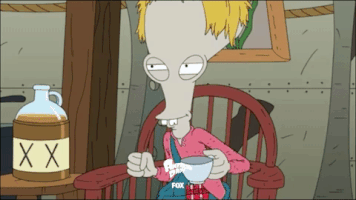 ---
---