Cryptic Chronic NFT collection first piece out.
Best Intergalactic Chronic
I have been hinting a couple of times I was getting some NFTs done for an extension of my project Utopis.
I decided to post it on the NFT Showroom for hive.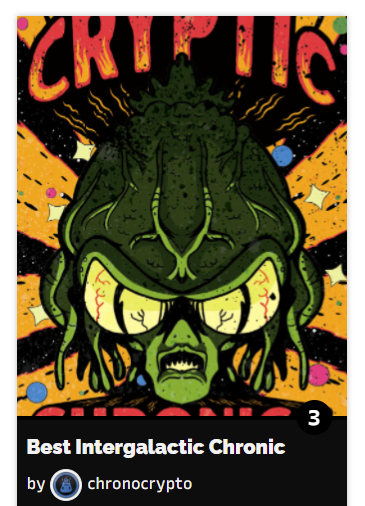 This collection which will comprise of 5 different art forms for the collection Cryptic Chronic.
I think it came out rad.
Go have a look.
No need to buy, Chrono's NFTShow Room
There will only be 3 editions made for each piece. These are also exclusive only to Hive, by means of NFTshowroom.
Best Intergalactic Chronic
"Pod Person here to take over your life force and make you enjoy one of the best intergalactic chronic. This is a series of NFT's, collection name is Cryptic Chronics, These are exclusive only to Hive. These where commissioned by me I have full rights to these NFTs. Hodlng these might give* something later in the future"
Below is the full link.
https://nftshowroom.com/chronocrypto/gallery/chronocrypto_cryptic-chronics_best-intergalactic-chronic
---
ALERT!!!!!
GEM FOUND
The River Styx -developing game
Something I came across today is STYX, it's sorta a game.. but man looks dope so far, might want to check it out. Here is a smooth screenshot.. I might be spending a ton of time here, trying to figure out the ins and outs.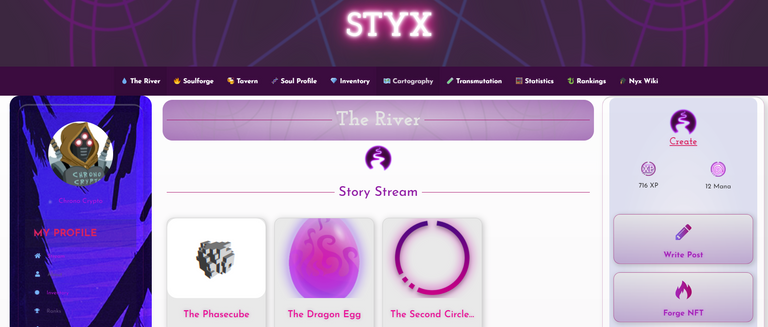 collaborative development
This post rewards will go to the hive.fund
---
---