WeedCash NFT - Ted the Fried Taco
Meet Ted the Fried Taco!
Designed him in Procreate a while back, and decided I would mint an NFT on the WeedCash Network.
I made Ted a part of the "Freshly Baked" NFT collection. I plan to make this a bunch of cartoon foods stoned outta their minds.
If you wanna check him out, Ted loves meeting new people!
Buy your own Ted the Fried Taco Here!
https://www.weedcash.network/nfts/choof_freshly-baked_ted-the-fried-taco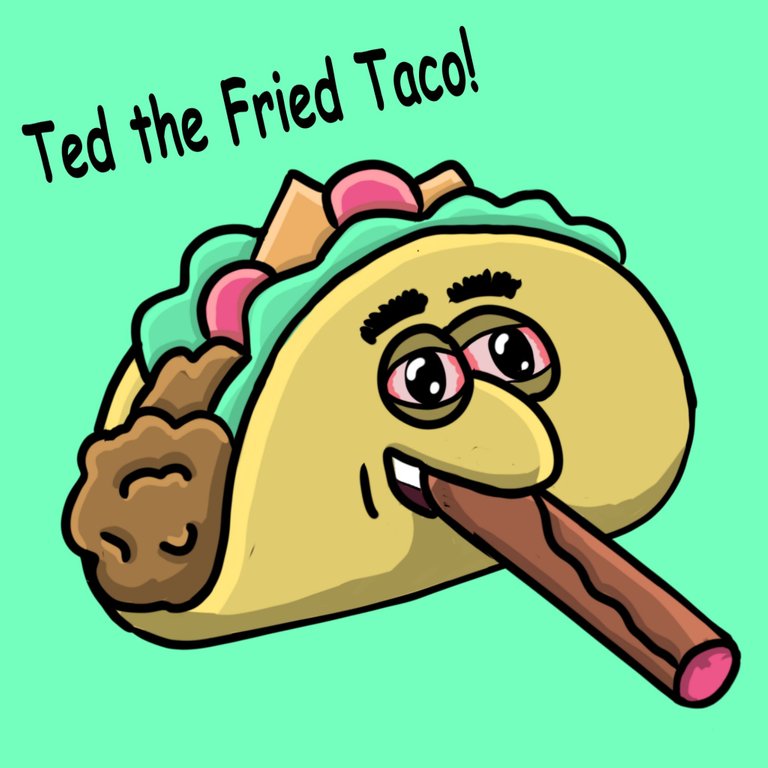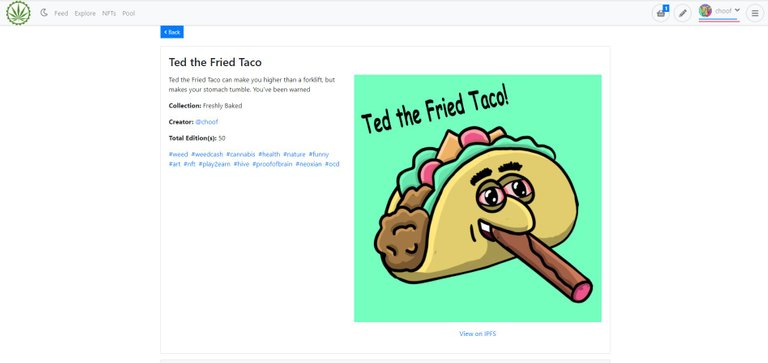 ---
---